YOU'RE A HUGE SLOTSLV SLOTS FAN? (TRUE OR FALSE!)
For some people, their happy place is on the porch on a Sunday morning with a steamy cup of coffee clasped between their fingers. For others, it's some quality time spent inside their favorite SlotsLV online slots. If SlotsLV Casino is your happy place, too, you can be sure this quiz is all for YOU!
We've got 10 quick questions based on the best online slots and more, putting your knowledge of our slots and jackpots to the test, where only the truest of fans of SlotsLV Casino will be able to achieve a perfect score.
Each question is a statement, and you simply need to answer whether it's true or false. Jot down your answers and keep your score, then at the end, find out how well you did – and how big of a fan of our online slots you really are!
Eyes on your own papers, now. No cheating!
Ready to have some fun? It's time to begin your quiz.
---
1. YOU CAN USE CRYPTO TO PLAY OUR ONLINE SLOTS.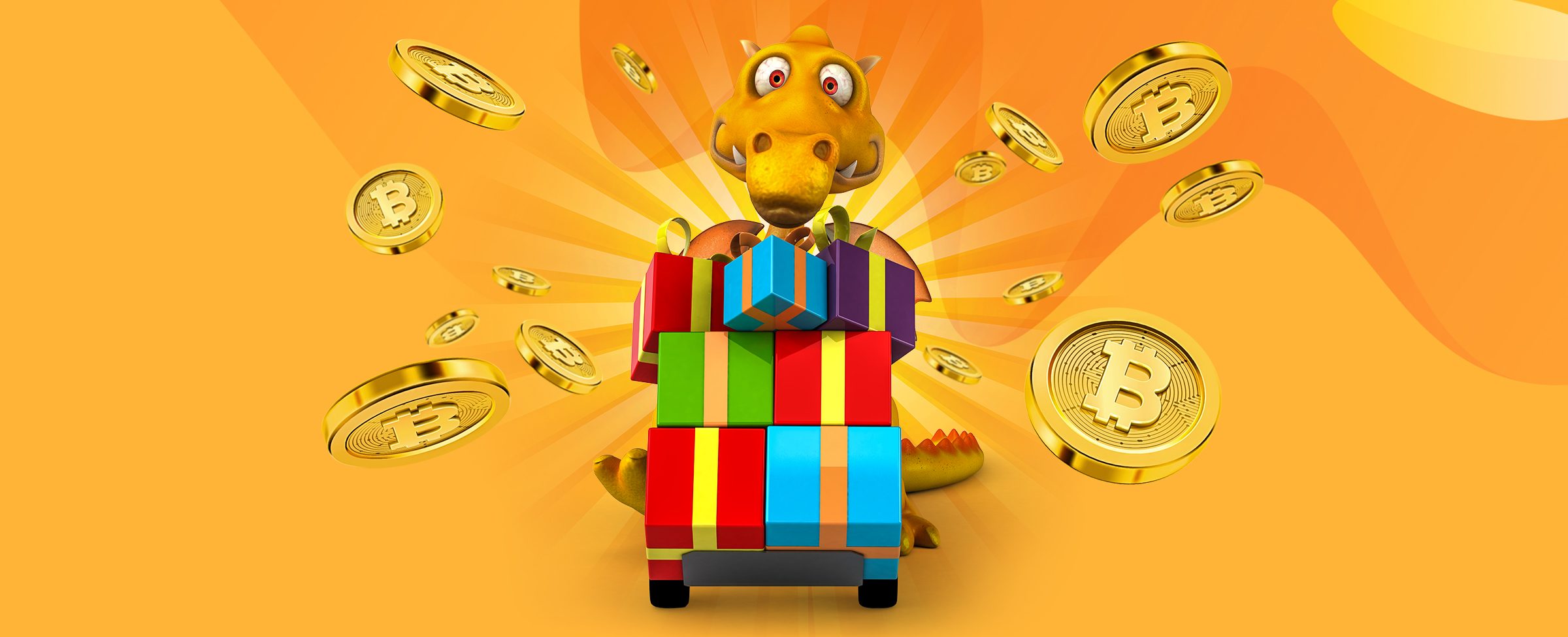 Answer: Miss Vanna White, how about you give me a T for True!
All our slots are also crypto slots because you can fund your account with Bitcoin, Ethereum and other popular cryptocurrencies! Plus, there's a whole host of crypto casino benefits when you do – including bigger Bitcoin bonuses – and they're here for everyone to enjoy!
For example, the SlotsLV Welcome Bonus is already massive at $5,000 with regular currency, but becomes gargantuan at $7,500 when you deposit with crypto. You get more money for friend referrals, plus you get your paydays faster when you're ready to withdraw.
That's the magic of a crypto casino like SlotsLV.
2. THERE ARE ONLY 3 HOT DROP JACKPOTS AVAILABLE.
Answer: False!
Our online casino offers many SlotsLV Hot Drop Jackpots, including A Night With Cleo, Golden Buffalo, 777 Deluxe, and Reels of Fortune!
The feature is pretty new around here, but given the love from all of our players, we're continuing to add more all the time. For now, you can use these must drop jackpots to follow one of the most important winning slots strategies: choosing the right game with the most potential.
And nothing screams potential like three jackpots set to drop once per hour, once per day, or before reaching a prize value of $300K!
3. FURY OF ZEUS IS ONE OF OUR MOST POPULAR SLOTS.
Answer: True dat!
Fury of Zeus attracts a big crowd to Mount Olympus, no doubt due to the Olympic-sized prize potential in the game. There's a randomly awarded progressive jackpot (which is always a good start), but there's also a fabulous free spins round where every Wild adds five additional free spins. All these features makes it one of our most popular slots games!
4. GOLD RUSH GUS HAS ONLY ONE JACKPOT.
Answer: False!
Gus is a man of endless generosity and means of gold, and he would never settle for only one jackpot in his games. That's why Gold Rush Gus actually has three!
One jackpot is the big progressive, which you can win by finding a diamond in the treasure chest. The other two are mini jackpots you can win by collecting five matching gems.
When we say Gus is a generous guy, we're really not kidding! He even offers more jackpots than that inside another one of his adventures. You can learn all about it in our Gold Rush Gus and the City of Riches slot review.
5. SOME PROGRESSIVE JACKPOTS CAN REACH THE MILLIONS.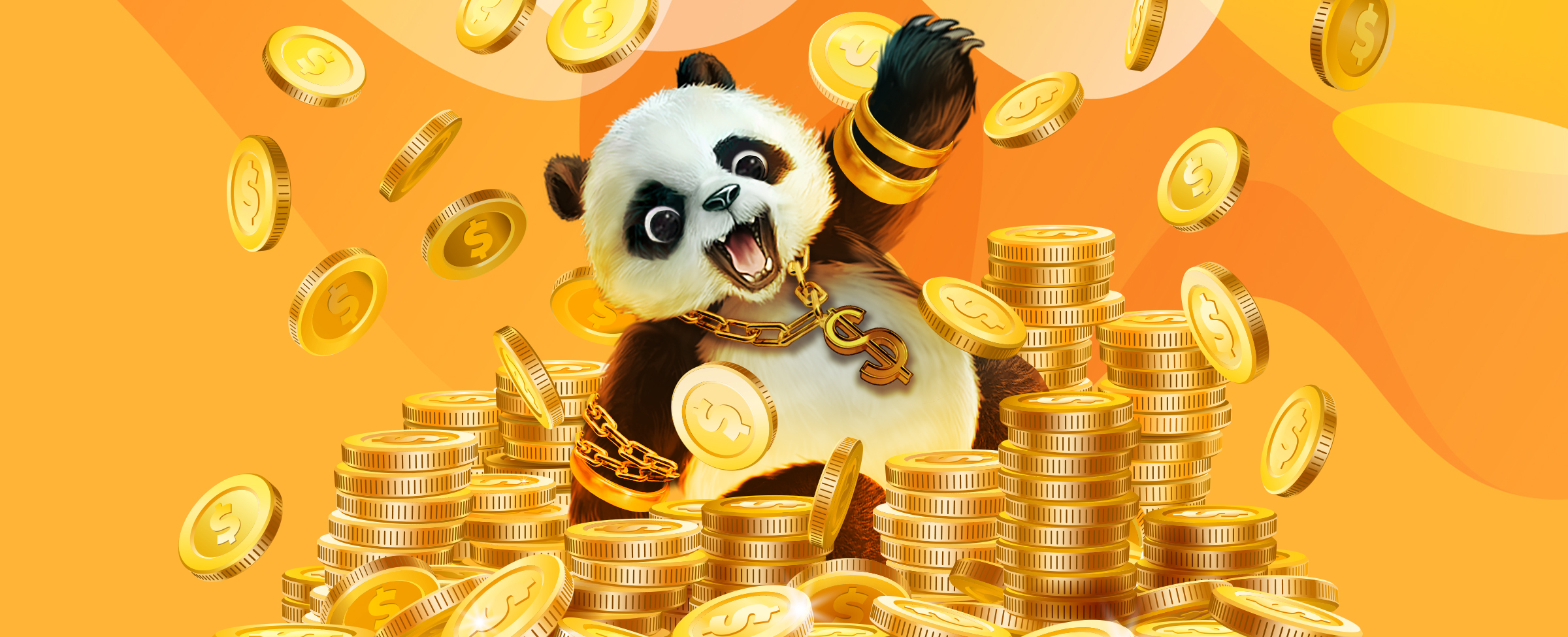 Answer: We won't just say true here – we'll give a resounding 'absolutely true!'
You may already know progressive jackpots grow bigger and bigger the more people play. With wildly popular games like Shopping Spree, the jackpot regularly grows to colossal proportions, easily reaching the millions.
If you want to catch it at the right time, your best bet is to periodically check to see how big it's growing. Remember, progressive jackpots are especially fun when you fund your account with Bitcoin, because then you can take your winnings out even faster… hopefully all million of them!
6. WE DON'T HAVE ARCADE GAMES.
Answer: Drum roll please… this one is false!
Ever heard of Thundercrash? That's the newest arcade game to join the ranks at SlotsLV Casino. The game transports you to a ship in outer space, but also to a time when you had a few coins jangling around in your pocket to play Space Invaders.
You get to pick an avatar to drive the ship, then collect multipliers and pick the right time to "cash out" with your winnings before your ship explodes. Slots game fans love this one for the multipliers that can bring your payout up to a huge $100K!
7. THE BEST PAYOUTS ARE ON PROGRESSIVES.
Answer: Believe it or not, this one is false.
While it's true progressive slots online offer some of the biggest wins, games with regular jackpots produce plenty of SlotsLV Big Winners, too. Golden Buffalo, for example, has an astounding number of multipliers in the free spins round, and Instant Inferno offers two high-paying scatters with a bonus round.
So to answer the age-old question of "regular or progressive slots?", we say check out the features for big-time bonus rounds – or heck, even just choose based on the theme of the game calling your name!
8. SOLFIRE HAS 9 LINES ON A 1X3X9 GAME.
Answer: True!
As strange as that sounds, Solfire is an incredibly unique slot where the primary game board is actually a gigantic spinning stone orb with multiple stones coming out from the center.
Solfire herself faces the orb with two balls of fire in each hand, hurling them at the orb before the stones break open to reveal your symbols.
9. WE HAVE A SLOT BASED ON SUPERHEROES.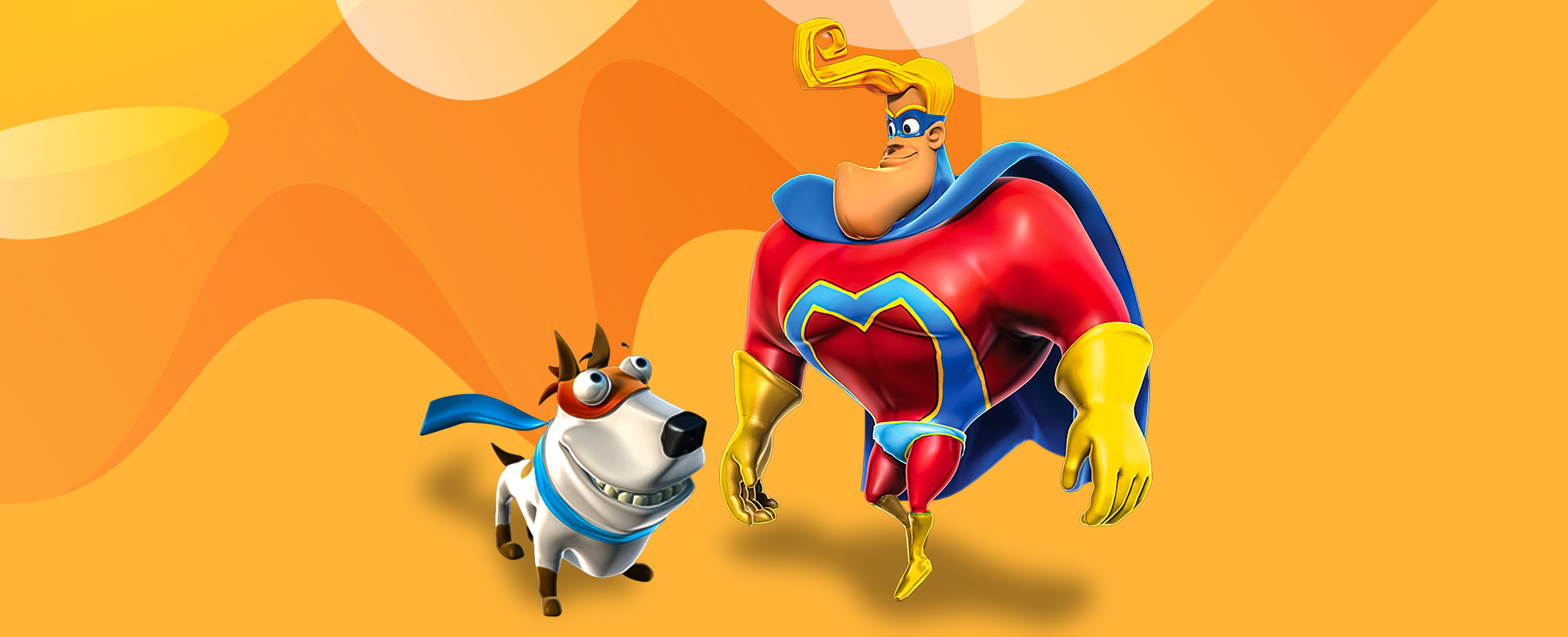 Answer: True!
We have a ton of games for every player, and that's especially true for Superhero fans.
Multiplier Man is one of our most popular superhero slots, and you can probably tell why by the name. Ken Kash is just your everyday type of guy, but when a Wild lands on reels 1, 3, and 5, he transforms into Multiplier Man, expanding to fit the entire reel if the Wild lands on reels 2 and 4.
We also have Super Wilds XL, where you help the good guys fight off crafty villains as Super Wilds Free Spins take over the town with a crew of multiplying, expanding, and free spinning sidekicks!
10. PROGRESSIVE JACKPOTS ARE ONLY ON SLOTS.
Answer: F-A-L-S-E – false!
Slots online have some of the biggest progressive jackpots – that part is true. The part that's false is that progressives can't be found anywhere else!
The truth is, some of the biggest SlotsLV progressive jackpots are found in our table or specialty games. If you know the basic poker hands, for example, you already know a bit about how to play Let 'Em Ride and Caribbean Stud. You then have the opportunity to win some massive progressives from there.
Bingo is another big hitter with the progressives, like our popular Bingo Goal.
---
RESULTS
Pencils down, everyone, and heads up. The quiz is officially over, and it's time to see how you did!
7-10 CORRECT
You nailed it! SlotsLV Casino is truly your happy place, and you know your way around our reels. Now all you need to do is refer a friend to SlotsLV to share in the fun and show off your online slots knowledge, because you've got the lot!
4-6 CORRECT
Great work! It sounds like you've got one or two go-to games when you sign into SlotsLV. You already know quite a bit about the best online slots and what they offer, so the next step for you is to pick a different adventure and explore something new!
3 OR LESS CORRECT
You may not have answered too many correctly this time, but nothing is stopping you from getting back in there, playing around, and coming back a SlotsLV slots super fan for the next one.