EASY CASINO GAMES FOR BEGINNERS
You've just rolled up to the SlotsLV Casino, and the concierge guides you out of the limo. You're greeted by rows and rows of sparkling games, all vying for your attention. Distinct characters from richly themed slot games are flashing their smiles; table games are sliding out their chairs, and specialty games are raising their jackpots from the back, beckoning you forward.
What's a casino newcomer to do?!
It can feel overwhelming when you're ready to start, but don't have a clue about where to go from there. Luckily, there are a handful of perfect casino games for beginners. You may be overwhelmed, but we won't make you rifle through the shelves all on your own.
These five games are profitable and easy to play, and once you get the hang of them, they're sure to inspire you to branch out and try a few more.
Let's grab your beginner's luck!
1. ONLINE SLOTS
Slot games make the world go 'round at SlotsLV, and there's a good reason why they draw such a crowd.
Playing online slots, for beginners, is as easy as it gets!
When it comes right down to it, all you need to do is decide on your bet amount, and hit the "Spin" button. Even if you're certain that today is the day that the online slots gods will look down upon you and smile, the reality is that your wins are determined by the randomized software. There's nothing more you have to do but enjoy the ride. It's all fair and square!
The beauty of slots online, however, is that you can have any type of experience you want. If you want to make it big with a life-changing payout, then you can focus on games with a huge jackpot. If you simply want to have a good time and make some weekend fun money, then choose one that has a lot of features.
Overall, playing real money online slots comes down to 3 easy steps: managing your bankroll, your time, and your sense of adventure. You don't want, for example, to drain your entire bankroll in just a few spins, because then the fun has to stop just as you're getting started!
Do you have more questions about getting started? Check out our SlotsLV online slots FAQ!
2. ONLINE BLACKJACK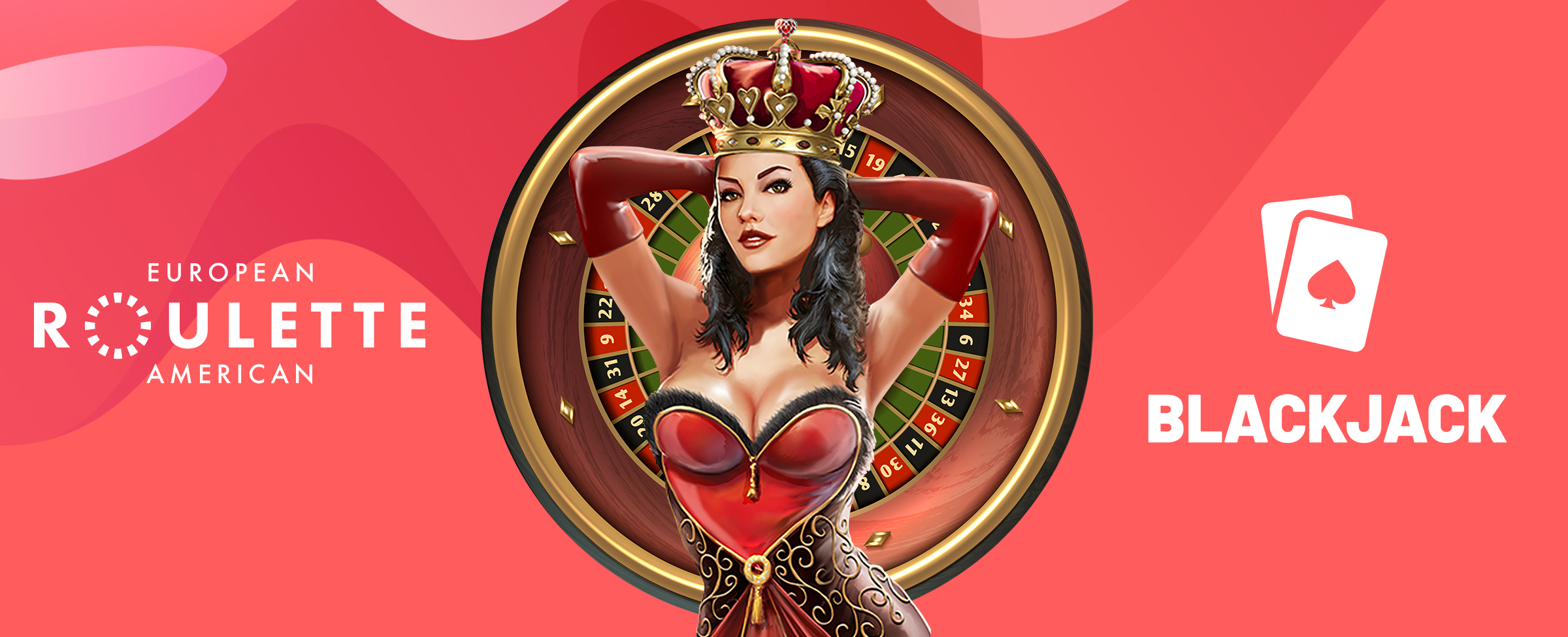 Once you've gotten your toes wet with slots, it's time to wander down the hallway and take a peek inside the Blackjack room.
Blackjack is a classic game at any casino, first, because it's easy, and second, because it's so popular that plenty of enthusiasts learned the rules growing up!
You might already be familiar with the Blackjack rules yourself. You get a two-card deal, and you base your next move on their combined value, as well as the dealers' one face-up card. You decide to take another card or face the dealer with your existing hand. Whoever has a total the closest to 21 – without going over! – is the winner.
Unlike the bustling scenes of a land casino, making your move isn't a high-pressure scenario where other players wait impatiently for the dealer to turn their attention. You can take all the time you need in online Blackjack to think it over – and even consult a chart! A chart is basically a Blackjack cheat sheet that shows you which move to make in each possible hand. Whoever dared to carry a chart in a land casino? But at SlotsLV online, a leg up is part of the service!
Speaking of great service – consider starting your casino adventure by funding your account with crypto. It's not only fast and easy, but comes with better crypto bonuses!
3. ONLINE ROULETTE
Although the Roulette wheel with all its colors and numbers appears to be complex, the game itself is actually very simple. You choose a category to bet on, ranging from a split outcome to a very specific result, and then you're already on your way to get that wheel spinning. If it lands on your choice, you win the round!
What's even easier is that you hardly have to think at all about which bet to choose. There are roughly 13 "standard" bets in Roulette, but the math has already been done for you. If you're just getting started at the casino, simply bet on one of these:
Odd or even number
Red or black
These bets pay a steady 1 to 1, and they have nearly a 50% chance of landing, which is the best odds in the game. Whenever you're ready to level up, you simply choose from any number of higher paying bets. It couldn't be easier!
4. ONLINE BINGO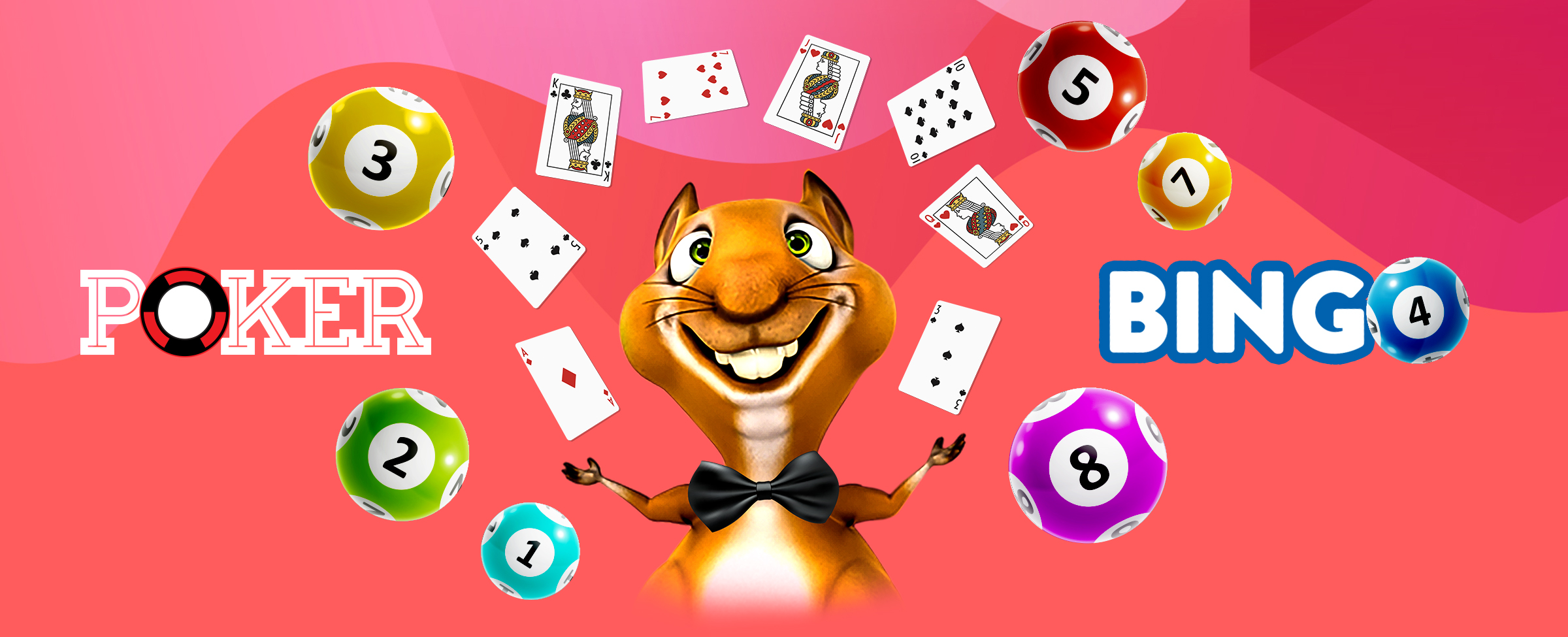 Between spins of the Roulette wheel, you might hear some muffled commotion from somewhere nearby, followed by the distinct holler of BBIIINNGGOOO!
That's your cue! It's time to follow the call and check out this beautifully simple and classic Specialty Game.
SlotsLV Bingo is a whole new kind of experience that combines the joys of seeing your numbers called, just like classic Bingo, with the ease of play and jackpot-winning potential of slots.
If you're familiar with either traditional Bingo or slot games, then this game will feel like putting on your favorite wooly socks.
There are seven unique Bingo themes to choose from, some with progressive jackpots. Each theme comes with four Bingo cards with preloaded numbers on their face. Once you set your bet amount and hit "play", 30 numbered balls roll out. If the numbers you match form a winning pattern on the cards, you get paid. Some patterns even trigger a bonus round or a progressive jackpot, just like in slots.
Shout about bingo and SlotsLV! Tell friends, collect a refer a friend bonus, and share in magic of our casino games!
5. ONLINE VIDEO POKER
If you ever wanted to be a poker master but never got the chance to practice all that bluffing, raising, and standing, then online video poker is your chance to finally play like a pro.
Online video poker is just as easy to pick up and master as slot games, Bingo, and Roulette. All you need to bring to the table is familiarity with the basic poker hands, and you'll be a poker star just like the rest of them. And there are no poker faces here! – it's just you, a deck of cards, and a "deal" button. Grin and cheer all you like!
There are eight different poker games to choose from once you sign-up at Slots.lv, but Jacks or Better is the easiest one to get you started. You'll get five cards drawn at random. You select the cards you want to keep, then hit "Draw" to replace the ones you didn't select. Whatever poker hand is left is the one that determines whether your bankroll is set for a boost.
Easy as that!
BONUS GAME: JACKPOT SLOTS
Now that you've got a good chunk of games to get you started, all that's left to do is point you in the direction of the biggest money!
SlotsLV progressive jackpots and Hot Drop Jackpots promise those momentous jackpot amounts you might see in your most indulgent dreams. A vacation in Fiji, first class flights, a shopping spree – the whole nine yards. For such grand rewards as these, you might think jackpot slots are tricky to play. That couldn't be farther from the truth!
Jackpot slots work almost the same as regular slots. The only difference is that, in order to win them, you generally have to play with a larger bankroll. Most progressive slots require that you play on the maximum bet in order to win. Even the ones which don't still increase your chances of winning when you make a higher bet.
You'll find the play is just as easy, and the anticipation of the highest payouts available is a thrill that outpaces its non-jackpot cousins.
Hot Drop Jackpots has a super jackpot that must drop before reaching $300K, but it also has more frequent, smaller jackpots, with hourly prizes, every day – adding its own unique twist on jackpots.
Are you getting settled in yet? Once you get going with these five games, you'll build your bankroll and your confidence to try your luck farther afield. Always feel free to play SlotsLV games in Practice Mode first, with a preloaded pretend balance courtesy of this online casino! Then swing open the doors, lay down a wager, and enjoy the thrill of the real money play!