Our Latest Slots Winners (See Which Games Paid Out Big Time!)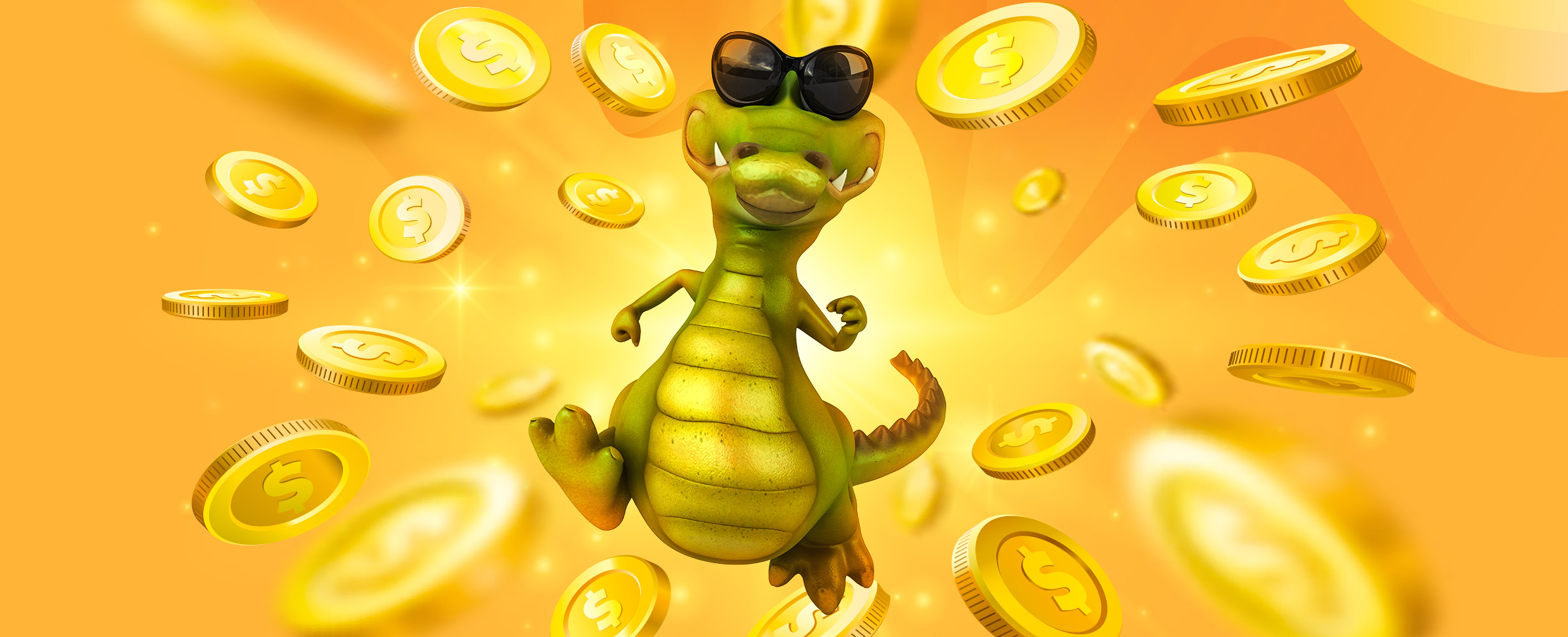 Yowza! Have we got a ton of big winners lately!
We're proud to present to you this huge batch of SlotsLV big winners, proving that the games you know and love really do have the potential to pay out bigger than Texas!!
We've had players collecting jackpot gold from colorful spinning wheels, lucky seven extravaganzas, fiery pits of flames, a derelict dystopian land and the old southwest plains – and there's plenty more to be found in each of those places.
Now is the time to uplift the latest big winners with handshakes and hugs all around, so we can make room for the next batch of winners that is led by you.
We'll give you all the tips and tricks to win on the very same games that these SlotsLV winners did, so get your high-five hand ready, but also lean into your starting stance. As soon as we congratulate these lucky players, the pistol will sound, and it'll be your turn to bolt off towards the jackpot finish line. Ready, set…
777 Deluxe
Tasha H. from CA won $289,959
Gerardo M. from FL won $198,602
Samuel H. from TX won $149,299
Marlon R. from MN won $98,940
This classic-meets-modern slot game isn't afraid to rain down cash!
777 Deluxe proves that you don't have to have revolutionary new graphics and features to be a game that pays big, and players like Tasha ,Gerardo, Samuel, and Marlon saw that for themselves. The base game looks deceptively familiar with old school symbols like watermelons, cherries, bells, and bars, but the prize potential is far from outdated.
We would have loved to see these four winners' excitement when the three question mark symbols landed in the base game, sending them off to the special bonus round. We would have loved even more to behold their shocked expressions when three golden sevens landed on the one payline, and they won the biggest progressive jackpot sevens can buy!
Congratulations to the four of you, and we hope you spend your SlotsLV winnings on something grand in California, Florida, Texas, and Minnesota.
Hint: This game's classic format and vibrant graphics make it one of our best slots to play on mobile, so don't hesitate to release your phone from your pocket and give it a whirl!
Reels and Wheels XL
Michael H. from TX won $296,916
Jeff D. from OH won $92,950
Teresa M. from TN won $119,300
 If you've ever been to a carnival and stood mesmerized by the dancing lights that glow from the whirling rides and the slightly distorted music box melodies, then you already know a bit of what it's like to dive inside the Reels and Wheels XL slot.
The 5×3 game is dipped in storybook colors with classic red, green, and yellow. The symbols are crisp with a retro touch, and the five available jackpots grow steadily on the meter to the side. It has one main game and two special wheels, and collectively they ooze intense splashes of color as they move throughout the screen.
Two bonus symbols on reels 1 and 3 along with one wheel symbol on reel 5, are all it takes to trigger the Bonus Wheel. When you give that one a spin, you could either win multipliers, OR you could get one step closer to Winner's Town by landing the jackpot wedge. That will trigger the Jackpot Wheel, and then you're in for the final haul, which is precisely where these progressive jackpot winners ended up in this SlotsLV online slot.
Congratulations, you guys!
Instant Inferno
Sarah G. from CA won $120,460
If the weather felt hot in California some time in March, we now know what was really going on. It was Sarah G. at her online slot station, turning the heat up with her winning spins!
The heat from inside Instant Inferno didn't do a bit to deter Sarah from trudging her way into the blaze, rifling through the ashes of bells, bars, cherries and sevens, and uncovering her scorching slot winnings.
To help her along the way were two special scatter symbols. The first scatter is a pale yellow and it pays higher than any regular symbol. The second scatter is bright orange, and it pays even higher than that. A Wild pitchfork substitutes any regular symbol to help you win, and the bonus symbol brings the gold so close you can taste it.
The bonus symbol is a pot full of shiny gold coins that are all aflame. When you reach out to touch it, hold your ground! You need three of those babies to enter the Pick Me bonus round. Inside the bonus round, you'll be looking to score three tiles to get free spins and multipliers.
We don't know which tiles the prizes lie under, but if you're as lucky as Sarah, you won't need our help anyway! Those prizes are just a pick away for our next SlotsLV winners!
Cyberpunk City
Grant G. from FL won $114,542
There isn't much that would scare Grant G. away, least of all a dystopian city where the streets are teeming with cyborgs. In fact, Grant embraced the danger, grabbed some cyberware of his own, and joined right in with the ruthless crew.
Cyberpunk City has no shortage of futuristic fervor. In order to track down the prizes, you've got to roam the streets as stealthy as a mouse, trying to avoid the cyborgs… but also stay on high alert for the prizes that strike at random.
Any regular symbol in the game can turn Wild at random, transforming a regular non-winning spin into the big one you've been waiting for. The most dangerous cyborg of them all is on your side, and he and all of his blown-up muscles will expand on reel three.
Even better than all of that is the SlotsLV progressive jackpot in this game, which can trigger at any moment… so you'd better be on high alert if you want to join Grant with some high-profile cash of your own.
Golden Buffalo
Cesar G. from TX won $88,225
The legend of the buffalo has it that the beast roams the canyons of the old southwest searching for the one true adventurer to claim his treasure. Only one person in March had the courage enough to do it. His name is Cesar, and he officially tamed the beast himself!
Cesar G. from Texas saw no fear as he went after the Golden Buffalo in this unique 6×4 game. While his true path will never be known or repeated, we could only imagine he made it to the free spins round via the bonus symbols where he collected multipliers reaching as high as the sky, possibly even the limit of 3,125x.
If you love the story of the buffalo in this unique game, we have some other slots similar to Golden Buffalo that will make you feel right at home with a strong and steadfast hunt for treasure.
Let's hear it one more time for this round of SlotsLV winners! We couldn't be happier to have all ten of these winners taking pride of place on our virtual stage, unless we were able to issue a curtain call announcing that the winner is you.