ATTENTION JACKPOT FANS: THE BEST TYPES OF JACKPOTS AT SLOTSLV
Hear that? Those gleeful cheers bouncing as echoes off of the walls are no coincidence. They're coming from the players at our online casino, and if you're one of them, you'll know it's nearly impossible to subdue the shouts of joy while you're winning at SlotsLV jackpot slots!
You can play all sorts of casino games around here, but with each of the exhilarating options laid out, it has to be the jackpot slots holding the greatest allure. True, the potential paydays happen less often, but when they do, they can prove big enough to change your entire life (hello progressives!). Some jackpots are just as sizable and are even set to trigger every hour or every day (looking at you, Hot Drop Jackpots!).
Best of all, as the best bitcoin casino on the world wide web, any and every type of jackpot at SlotsLV is available to play with a crypto deposit to transfer USD, meaning you can get bigger Bitcoin bonuses and collect your jackpot paydays even faster.
So, what do you say? Do these jackpots sound like a good time? Then come on down, player! We're slinging jackpots of all kinds over here, and by the time you finish reading this, you'll know just the type of jackpot to pursue, as well as how to trigger it, so you could be the next SlotsLV big winner.
WHAT ARE HOT DROP JACKPOTS?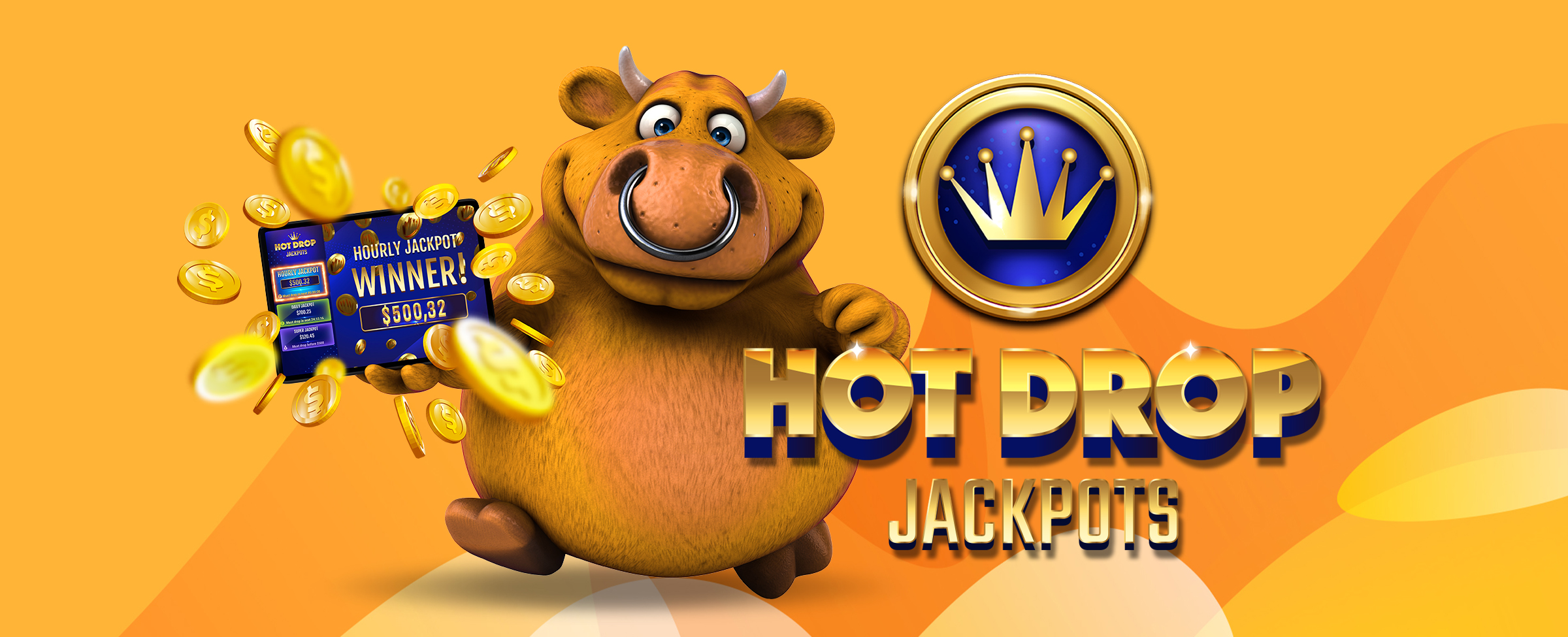 SlotsLV has a brand new type of jackpot creating oodles of winners. If you haven't learned what Hot Drop Jackpots are just yet, then you're in for quite the treat!
Imagine every time you sat down to play slots online, you knew the jackpot was due to hit very soon. Not just hoped it would hit – you knew it was coming. With SlotsLV Hot Drop Jackpots, that fantasy is now a reality, where you can see a jackpot trigger not just every day, but every single hour. It's true!
Unlike regular jackpots that can build up for weeks before someone wins it, Hot Drop Jackpots – sometimes called "must drop" jackpots – are configured to trigger every single day, every single hour, or anytime in the case of Epic jackpots. They grow like progressive jackpots, and are added to certain games like A Night With Cleo, Golden Buffalo, 777 Deluxe and the brand new Reels of Fortune.
Take A Night With Cleo, for example. The game looks and feels just how you expect, with Egyptian relics flying through the reels over the star-lit Nile. But now there are special Crown symbols in the mix, and the three must drop jackpots replace the typical progressive. If you land three of the Crowns, a jackpot wheel spins and tells you the type of jackpot you won: daily, hourly, or epic.
DAILY JACKPOTS
Daily jackpots SlotsLV are guaranteed to trigger every single day. You won't know the exact moment the jackpot will hit (it's not that easy!), but you know that by the end of the day, or by the time the 24-hour timer reaches zero, a lucky someone will be awarded the big win. These feature a prize pot of on average $25K! Just think about the thrills involved – it's out of this world!
HOURLY JACKPOTS
Now, instead of the daily jackpot triggering once per day, the hourly jackpot triggers once per hour with a prize pot of over $1,000! That means that every single hour, whether at one minute, 30 minutes, or minute 59, one lucky winner gets to take home a jackpot. Once they do (and they will!), the jackpot starts building again with bets until yet another hourly jackpot winner takes it all home!
EPIC JACKPOTS
While Hourly and Daily jackpots trigger by a certain time, Epic jackpots can be triggered anytime. That could be just one a day or a few, and the jackpot will continue to grow with each spin, often reaching a biggg amount.
HOT DROP JACKPOTS TIP
The jackpots are listed inside each game and on our game menu, so you can get an indication of how much time is left, at least for the hourly and daily. As they get closer to exploding, they start to turn red. When you see that, consider it your tip to get ready to spin for a win! If all three jackpots are available, that means you've got even more jackpots up for grabs, too!
WHAT ARE PROGRESSIVE JACKPOTS?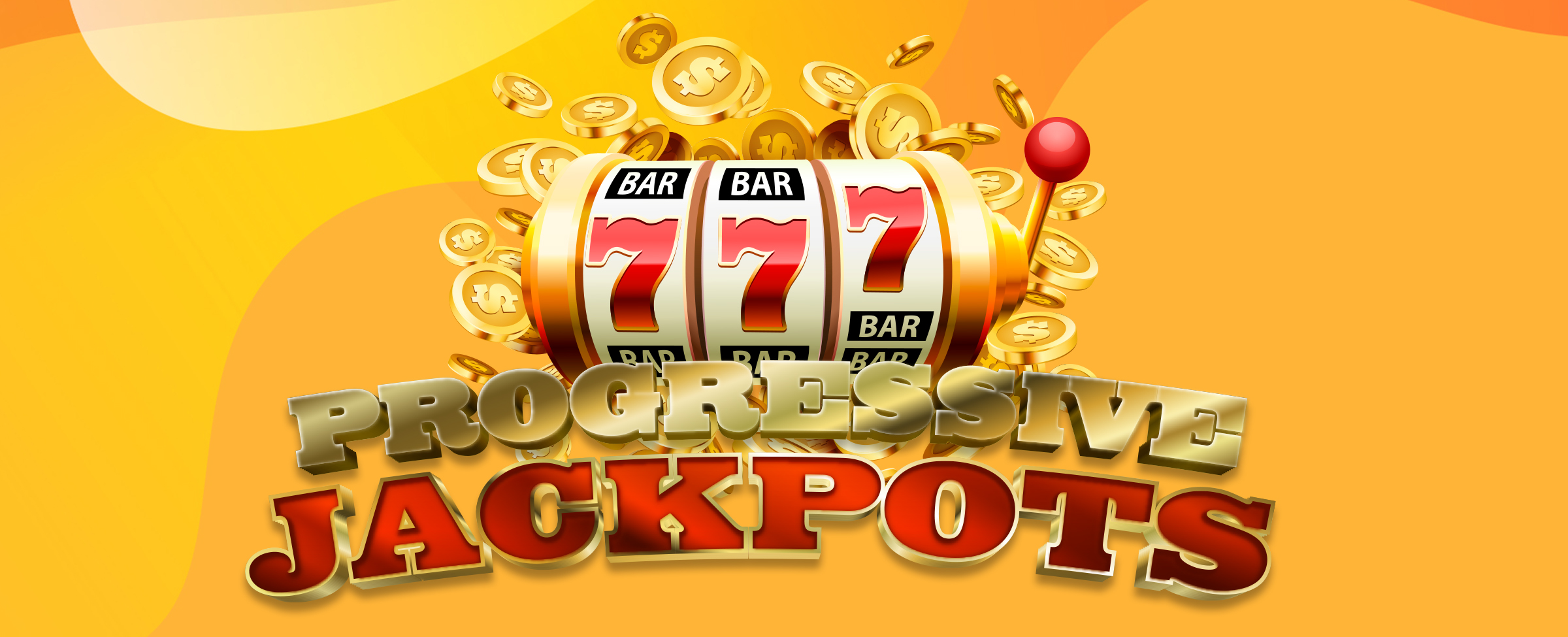 Let's explore another type of jackpot slot: SlotsLV progressive jackpots.
In regular SlotsLV online slots, you can certainly win big, but the prize amount in your game is fixed, and there's nothing you can do to make it grow. In progressive jackpot slots, on the other hand, you have enormously higher payday potential.
How do they offer these bigger paydays, you ask? A progressive jackpot is a special type of jackpot that grows bigger and bigger as you play. It grows by taking a small chunk of the bets wagered by players and tossing it into the pot. Then, at some point in the game, one lucky spinner will land the right set of symbols and win the whole thing – just like that! Afterwards, the entire progressive starts again with a seed amount, but it catches up again fast!
As you could imagine, the more players in the game, the higher the progressive will grow. Progressives won't trigger as often as Hot Drop Jackpots, but that just means popular progressive slots like Reels and Wheels XL have more time to let their jackpots build to star-struck heights – like the type of jackpot size you fantasize about when you get started playing slots online.
We'll focus on progressive online slots for now, but just FYI – many of our top table games and specialty games have progressive jackpots, too, and games like Let 'Em Ride and Bingo Goal can reach just as high as any slot.
SlotsLV progressive jackpots are an entire gaming category in itself, and the options are nothing short of tantalizing! The progressive jackpots grow the same way for each, but it's how you win them that sets them apart.
RANDOMLY AWARDED PROGRESSIVE JACKPOTS
For this type of progressive, the jackpot could be awarded after any regular spin in the game, or in some cases, after any winning spin. You don't need any special symbols, bonus rounds, or even a secret handshake. That said, most games are configured to favor higher bets, so it's still a good idea to bet on the maximum even if it's not required for the win.
BONUS GAME PROGRESSIVE JACKPOTS
Out of the three ways to win, this category covers the most progressive jackpot slots. You would typically have to play the game on the max bet to even have a shot at winning it, then land the right set of symbols to enter a bonus round.
For example, as you'll see in the Mystic Elements slot review, all you need are three free spins symbols in the base game to reach the bonus round, then five Light symbols while playing on max bet to get the progressive. Other games like Reels and Wheels XL require you to land the right symbols to get the first bonus wheel, then land the correct wedge to get another bonus wheel that has the jackpot.
SYMBOL COMBINATION PROGRESSIVE JACKPOTS
Some online progressive slots won't make it as easy as random, but not as hard as entering one or two bonus rounds, either. For these progressive potentials, you have to land the correct symbols in the base game to trigger the big win. These are often considered easier since there are fewer steps, and the themes tend to be more classic and bare-bones.
PROGRESSIVE JACKPOTS TIP
Progressive jackpots are already such an astounding opportunity to make the most out of your online slot session, so just imagine the true impact on your game when you refer a friend to join you! Not only do you get a bonus for bringing them along for the ride, but you also contribute to making your very own jackpot a bit bigger. Isn't that what friends are for?
When it comes to SlotsLV Casino, we don't like to skimp on the options. Whether you love the thrills of a jackpot every hour or every day, or you live for the anticipation of a jackpot triggering randomly after a spin, all of the best games are available right now, so get in there and grab that jackpot just before it bursts!