Slot-tober: Must-Spin Slots for October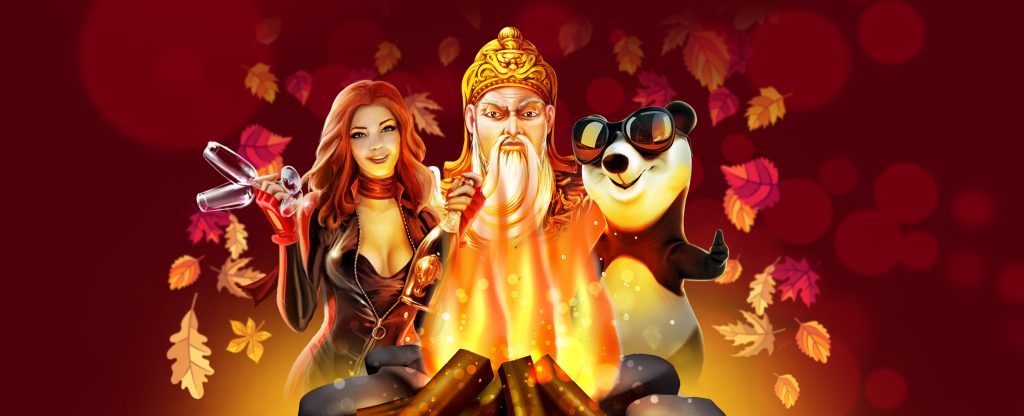 October is here, and fall is in full swing! As thick summer days give way to bronze hues of fall, many of us slow down just a little, settling into an easier pace. At Slots.lv, that means changing things up and introducing you to some of our favorite slots for those times when the chill in the air keeps you close to home.
These games are all different from one another, but the one thing they have in common is how perfect they are to play while huddled up near a fire and a hot beverage cupped between your hands, and just how incredibly entertaining each game is.
So find your coziest corner and get familiar with these Slots.lv slots to play in October: this is your time to unwind and shift gears while you have a blast!
Most Popular Slot to Play in October: Monster Manor
Something about those ghoulish ghosts, mysterious cats and freaky Wilds makes this slot a killer choice for October, and I bet you could guess why! Halloween is the day when the monsters come out to play, and in this mansion they'll be bringing along all of the treats without any of the tricks. 
Inside the super-spooky mansion you'll creep around the halls and get startled by ghastly generous prizes over 5 reels and 3 rows. You may feel a light brushing on your ankles… if you do, try not to jump! That's the black cat and she is more than she appears. When she lands on reel 3 during the free spins feature, she transforms into the witch – and the keeper of the mansion. Just above your head is another surprise when three or more bats swoop down and award 10 free spins with 3x multipliers. 
If October, for you, is marked by creeps and treats and a few freaky thrills, Monster Manor is the hottest Halloween ticket in town!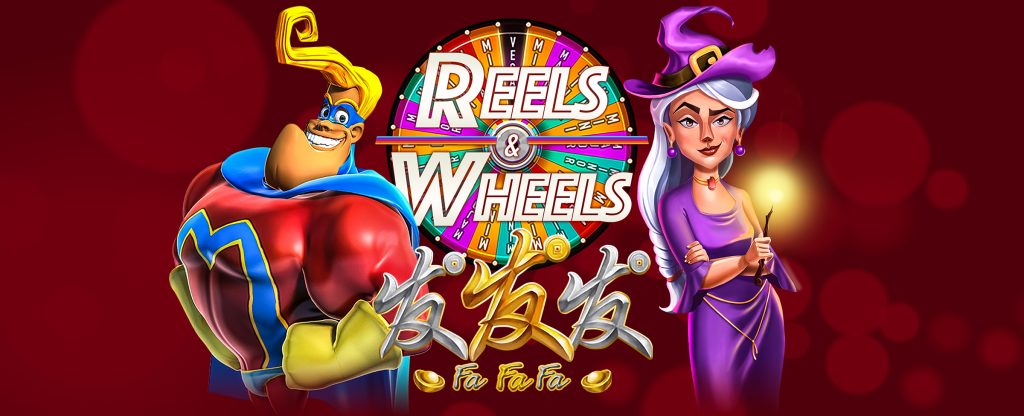 New Slot to Play in October: Fa-Fa-Fa
We're proud to introduce our newest adventure in retro slots, but this one comes with its own distinct flavor – all the way from China. Fa Fa Fa is 3 reels of fun fun fun played on an old-school slot machine. Synth music straight out of the 1980's is your soundtrack as the reels are in motion, and you'll love getting into the swing of the throwback era. 
This is one gem of a slot to unwind with after a long day with its easy pace and chilled-out vibes. There are 3 reels spinning away with just 1 payline right through the middle – perfectly in keeping with the classic slot tradition. Nice and simple. Each of the three Chinese characters that say "Fa" award a different prize when you land all three of them:
Red:

100

Blue:

50

Green:

25

Any mixed:

5
And now you have yourself the complete package, tied up in a neat little bow. Who says slots have to be complicated to be fun?
Exciting Bonus Round Slot to Play in October: Multiplier Man
The dashing Ken Kash is the Multiplier Man, and he's on a mission to save the city. A little bird has told us he's looking for a trusty sidekick, and a player like you is just the one to fly by his side. So what do you say? Are you ready to throw on a suit and answer the call?
Just like the exciting adventures you're bound to have with Ken as you soar through the skyline fighting crime, this slot holds some of the most thrilling adventures a hero has ever seen! Ken Kash is an expanding Wild, and when the citizens cry for help three times, you trigger 20 free spins for swooping in to save the day. When you trigger the x-ray bonus, Multiplier Man uses his x-ray vision to scan a safe and collect multiplier rewards up to 12x your bet. Only the most courageous bettors dare play!
Best Mobile Slot to Play in October: Reels & Wheels
If you're looking for the perfect gaming session to take with you, Reels & Wheels will be your chauffeur along the way. Not unlike an original '70s Vegas slot machine, the border around this 3 reel stunner is made of shimmering chrome, just like the real deal. It covers the width of your phone so it feels as if you're holding a mini slot machine in your hand! You can almost hear the hum of the casino crowd in the background as bars, sevens, cherries, and diamonds fly through the mobile slot reels. 
There are two special wheels in this game: the first wheel is a bonus wheel with multipliers from 5x – 500x occupying the wedges, and the second is the big jackpot wheel where you can spin for one of FIVE progressive jackpots! From your cozy corner to you daily errands and back again, this is one smooth slot to see you through.
Casino Tournament Slot to Play in October: Fast & Sexy
It's time to wake that competitive spirit and get yourself into gear for this thrilling Slots.lv slot tournament. With Fast & Sexy, you can slide into your race car alongside a crew of sassy ladies, thundering down the freeway in a race for the jackpot as you compete live with fellow bettors. 
This adrenaline-pumping 5×3 slot is played inside an ultra-sleek red race car, and you're the fine stud at the wheel. When you hit the gas and press spin, five tire reels accelerate to full speed. Keep one foot poised just over the break, because you'll want to be ready when the bonus round flies by with three bonus symbols. In the bonus round you can kick it back into high gear as three different multipliers compound to multiply your stake up to 300x. 
Buckle up and hold on tight.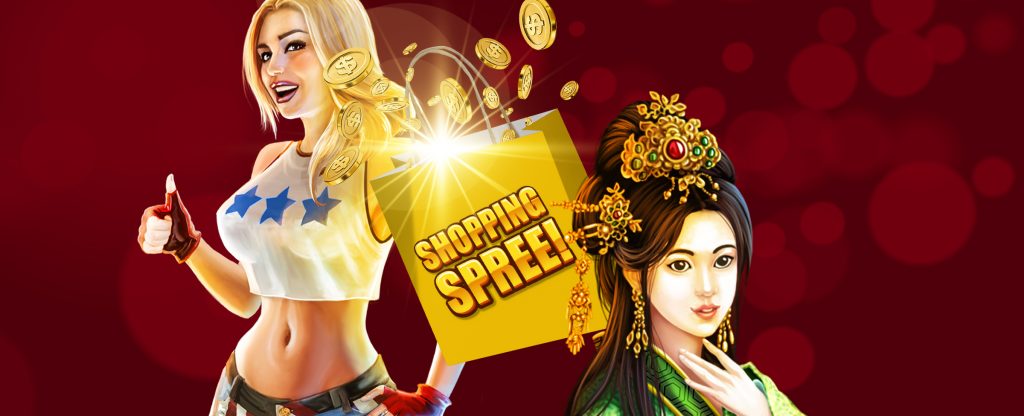 Ready-to-Win Progressive Jackpot Slot for October: Shopping Spree
Why not get out there and treat yourself on a fine fall day!? Shopping Spree comes with a multi-million dollar jackpot that is guaranteed to let you shop 'til you drop. 
This game is more than happy to lend you some cash for shopping, but don't think for one second you have to pay it back. If you get three big money scatter symbols anywhere on the reels, they'll combine to give you a gigantic bonus, fit for even the fanciest of stores. 
To top off your indulgent day of filling shopping bags and laughing with your friends, five diamond rings on max bet could land on the reels and award you with the massive progressive, enough to shop every day of the year.  
Best Escape Slot for October: 8 Lucky Charms
8 Lucky Charms is just the October escape you need. Set over a pristine Japanese village, there are eight charms waiting among the blossoming flowers and tall, billowing grass. You'll find yourself melting into the soft lilt of authentic Japanese music. 
The tiger and the dragons serve as Wilds, but it's the maneki-neko lucky cat that you want. Landing her three times lets you choose the type of multipliers and spins you want, and she's all the luck you need to succeed! This tranquil slot game is perfect escapism, and totally charming to boot.
Whether you need a getaway, a frantic shopping spree, or a speedy joyride on your way to a tournament win, these Slots.lv fall-inspired slots are just the thing to rake you in and welcome you for a jump in the rustling cash leaves. 
If our ever-growing slots catalogue has you tickled pink and you can't wait to spin your first one, then you're in luck: our super-friendly step-by-step slots guide will have you signed up and playing before you can say "trick or treat?"!