Ring in the Half Year with The Best Slots of 2023… So Far!
It feels like only yesterday we were shooting confetti and welcoming in the year 2023. Time certainly does fly when you're having fun.
Around here, it's all we've been having! And if our online slots have anything to do with it, we'd imagine that your last six months have been full of games that are stuffed to the brim with free spins, multipliers, and crazy-big jackpots. Just the way we like it.
Some slots online, in particular, have made 2023 the year that upstages all other years. As the months flew by, these slots kept getting better!
Join us for a stroll down memory lane, but save some inspiration to look ahead, too. We've compiled the best SlotsLV slots to play this month based on what has been the most popular thus far.
You can happily ring in the half-year with the ideal game for your commute, days off, or whenever you have a spare minute, like even during workout sessions at the gym (New Year's resolution, anyone?!).
We're halfway through 2023, so let's see which games at SlotsLV Casino will carry you into the year's second act, jackpots in tow!
THE BEST SLOTS TO… Play While Commuting to Work
For some, it may be the least favorite part of your day, but others relish in that quiet period before work, and use it purposefully. If your commute doesn't require you to take the driver's seat, and you're not so squished into a hot bus that you can't so much as turn your head, then you have time to play with! And play you will, with just the right games and features to make the minutes fly by at full spin.
Aloha King Elvis
If you're taking the subway, the announcements will blend in nicely with the strums of the ukulele in Aloha King Elvis. This froggy Elvis impersonator keeps you focused on your next summer vacation instead of the clinking and clambering of commuters around you. Although… all that commotion might sound just like the kerfuffle of a Special Guest or VIP Party in the bonus round. You'll be so busy with free spins, giant symbols, and lower-valued symbols removed that you'll hardly notice!
Golden Savanna Hot Drop Jackpots
Better yet, why not join a few wild animals on a real African Safari? There's still space in the jeep in Golden Savanna Hot Drop Jackpots, and you can be assured that it's a much more exciting way to get to work than the metro.
That's especially true when the wispy, golden grasses of the savanna and its wildlife result in winning one of three SlotsLV Hot Drop Jackpots in the game. One of these jackpots must trigger before it reaches the 6-figure grand total. Just think what a win like that would do for your morale before you hit the grind!
THE BEST SLOTS TO… Kickstart a Sunny Weekend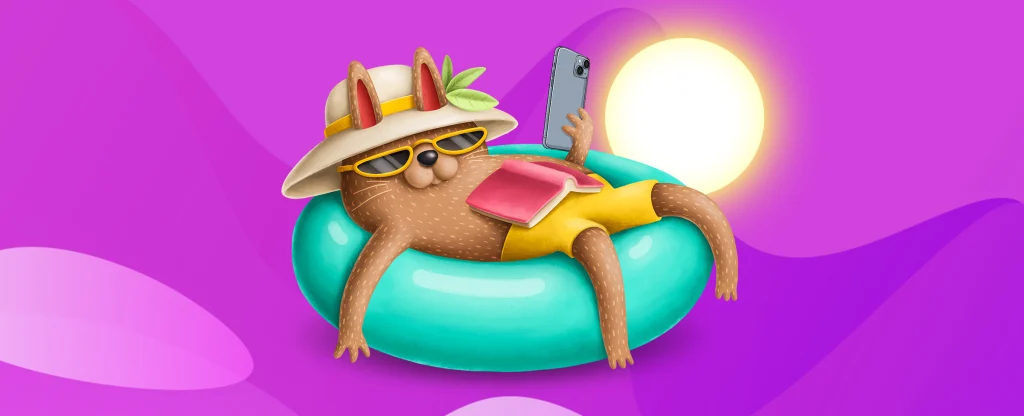 There is no energy quite like the kind that kicks in on a bright and sunny morning of your first summer's day off. Woohoo! Let's get out there and tackle the world. Bring on the online slots for the weekend!
"Cheerful" is the way to spell "weekend" when the sun is high and you've got nothin' but time. These upbeat games should be carried in your pocket all throughout the day. However, consider yourself warned: you may need sunglasses to view their bright and radiant reels!
Bonanza Billion
Bonanza Billion will have you dancing through rolling green hills dipped in vibrant blues, yellows, reds, and oranges in the form of fruits and gems. Free spins and multipliers reaching up to 100x are sure to make you smile and keep it spread wide.
Candy Carnival
When the sun is out and the weekend is aaallll yours, it's only human if your sweet tooth kicks in. A game like Candy Carnival can satisfy your need for sugar a hundred ways to ice-cream Sunday. You've got donuts, cupcakes, and expanding cake Wilds that fill up the space of an entire 6-reel slot. Oh, how the belly aches…
Want to know what will make your great day even more palatable? The sweet rewards of playing these games with a crypto gambling deposit. Everything else in your game stays the same, including seeing your balance in USD. But with crypto, your funds are processed much, much faster. That just means more time to get out there and enjoy the sun!
THE BEST SLOTS TO… Play While Cooking Dinner
While you're bouncing around the kitchen, washing and chopping vegetables, simmering a sauce, and stirring it to the beat of a rockin' Spotify playlist, you're never far from one essential ingredient: your kitchen companion. And now you'll have even more slots sidekicks to join you in these perfect culinary pals.
Mystic Wilds
Mystic Wilds is full of lush, leafy greens so it will remind you to always have a healthy element in your meal. A mysterious woman with a magic ball may even help you do the chopping, but not before she awards you with a unique selection of slots free spins and multipliers when you reach the bonus round.
Year of the Dog
While you're at it, be sure to bring along the pup from Year of the Dog. As any good chef knows, you have to clean as you go, and it's the dog that does the hard work. Who else is going to gobble up the scraps that fall to the floor? And in the case of this online slot, he'll also help you clean up with your choice of free spins and multipliers along with a max win of up to 800x your stake.
THE BEST SLOTS TO… Make You Giggle With Delight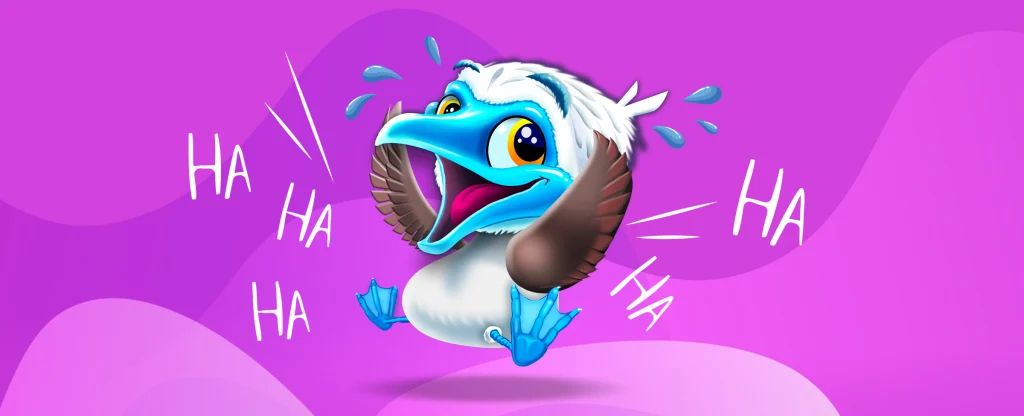 What's that? Did someone turn on the sillies?! The giggle fits have happened to us all at one point or another, and it's like medicine for the soul. We're sure the delightful creatures in our SlotsLV online slots would agree!
Galapagos Islands
The pleasant – and famously rare! – animals inside the Galapagos Island slot are ready to meet you. These happy-go-lucky critters will give you a good chuckle as their cartoonish bodies scurry, fly, and flitter over the reels, and a free spins round is awarded entirely at random.
Year of the Rabbit
Nothing makes you laugh more than a party. In Year of the Rabbit, the party has just finished up… but the happy-go-lucky mascot is still here to play with three Hot Drop Jackpots and a max win of 1,000x your bet.
Of course, no giggle session would be complete without the jokes of your wisecracking friends. If you invite a few to come along and deposit at SlotsLV, we'll give you a referral bonus per friend. That's something that'll turn that giggle into a full-on roar of laughter and joy!
THE BEST SLOTS TO… Pump You Up Between Sets at the Gym
After your last rep of squats, with your thighs emitting a satisfying burn, you may need an extra nudge of motivation to grab that barbell again and resume the art of turning spinach into muscle. That iron isn't going to pump itself!
Super Wilds XL
Now's the time when you need to call in the muscle to do some of the heavy lifting for you, and these guys are going to answer! The team of superheroes in Super Wilds XL will inspire you to push through the burn as they bravely save the city, collecting multipliers and Wilds along the way.
Vikings
Of course, a bit of extra aggression can be welcomed in the gym if it's used in the right way. We're talking about the fierce and fearless disposition of an authentic Viking, the likes of which you can find inside… wait for it… the Vikings slot. You'll get your own Viking ax to chip away at the reels as you're trying your best to navigate the raging seas! Just the right moves could result in a round of free spins, and a little energy boost for that one, final rep at the gym.
We're only halfway into 2023, and yet we've discovered all of the incredible games that will make this a year to remember. These are the best games to play this month and beyond, and there's always some SlotsLV new slots to discover, too. So, why not jump right in?
Happy half-new year to you from the entire SlotsLV crew!