DESKTOP VS MOBILE FOR ONLINE CASINOS – WHICH IS RIGHT FOR YOU?
It's already convenient enough that in 2021 we can login at Slots.lv and play casino games from any device. Back "in the day", before casino gaming caught on in the late 1990s, neither desktop, tablet, nor the SlotsLV mobile casino was an option at all.
Now you can whip out your mobile and spin through a few games, or fire up your desktop from home and curl up on the couch in your slippers with a game of Blackjack.
While any device will do just fine to enjoy the games at SlotsLV Casino, you may find that one device is better than another for a different experience. Whether it's because of convenience, game immersion, or simply your ability to focus, mobile and desktop casinos are both enticing, and equally full of fun. Let's check out what's on offer.
DESKTOP CASINO GAMING PROS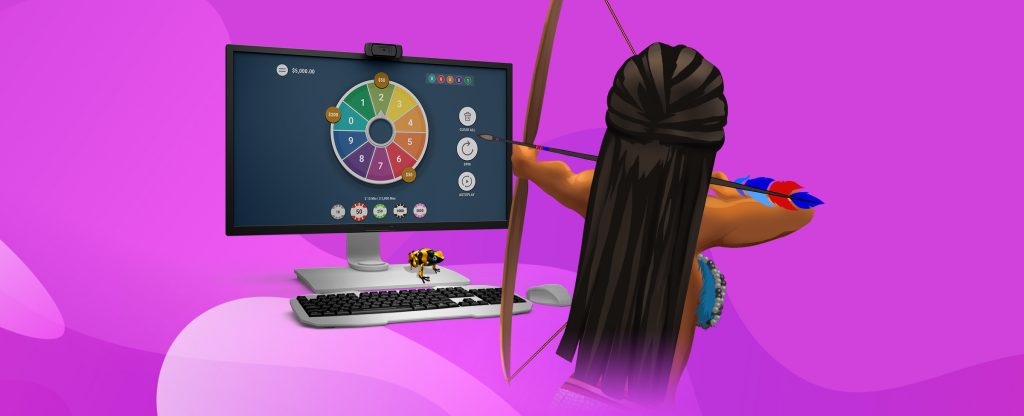 If you're at home (or maybe at work in the office, we won't tell!), and you've got a few minutes to slide in front of your PC or laptop and login to your Slots.lv account, there are a ton of gaming perks that await you behind the screen.
BIGGER SCREEN SIZE
When you play SlotsLV casino games on the "big screen", it's easy to feel a part of the story and catch the vibes. The higher resolution makes the gameplay silky smooth and the pictures are crystal clear.
When it comes to table games, you might also enjoy the ease of navigation on a bigger screen. Unlike the SlotsLV mobile casino where the controls are often tucked out of view to save space, the desktop versions have most controls sprawled out in full view.
MORE FOCUSED PLAYING STYLE
There's no argument that a bigger screen is easier on the eyes, at least the human eye; you can feel the difference when it comes to focusing on your cards in poker or on the betting table in Roulette. The easier view could even have a benefit in how much you win in skill-based games, as you're more focused on your play.
FEWER DISTRACTIONS
It goes without saying that if you want to get the most out of your game, particularly with skill-based games, you should eliminate all other "internet clutter". Things like the social media doom-scroll, email alerts, and any type of message pings pull your attention away and could have a negative effect on your decisions in the game. Who can focus on the next move in Blackjack if Chad from the office is hitting you up for lunch?!
When you play SlotsLV Casino on your desktop, you can close out other tabs in your browser and put that other stuff out of your mind, and get back to those notifications some other time.
COMFORT OF HOME
Finally, and I think we can all agree here, playing SlotsLV casino on your desktop means enjoying your favorite games from the comfort of your own home. Isn't it just wonderful to kick off your shoes, slip into something comfy, and settle into your own desk chair or sprawling sofa? Your stereo or TV is running in the background and the fridge is stockpiled with your favourite snacks just steps away. There's nothing quite like languishing at home as you're spinning and reeling perfectly relaxed in the zone.
MOBILE CASINO GAMING PROS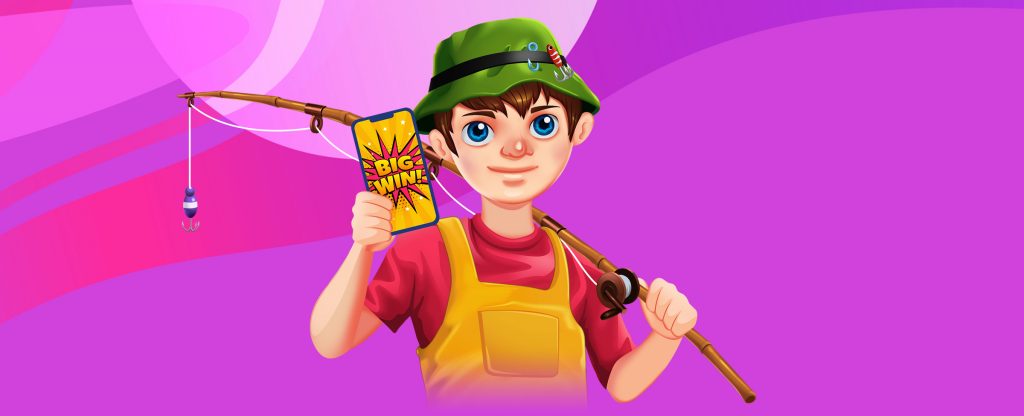 We've made a pretty good case for logging in to Slots.lv from your desktop at home. But how can you have a proper gaming session when you're out and about? That's why the humble mobile phone is a gift from the heavens. There are countless benefits to using the mobile casino; some are obvious, and others less so.
EASE OF ACCESSIBILITY
When you play at the SlotsLV mobile casino, you don't need to fire up a big ole desktop or sit fixed to a desk. All you need is your regular smartphone or your WI-FI enabled tablet and you can sprawl out or sit down anywhere and set about taking your favorite games for a spin.
SLOT GAMES DESIGNED FOR MOBILE
Our slots games are designed especially for the mobile casino. The browser detects your mobile or your tablet and automatically scales down to fit. That means the games run extra smooth, and you won't miss a thing in the graphics. Your slots session will be just as enthralling as you're used to with the regular SlotsLV Casino on desktop.
ABILITY TO PLAY ON THE GO
Another great benefit with the SlotsLV mobile casino, or with mobile anything really, is that you can access it on the go. Check your email, send a birthday card, catch a Tweet storm, or play casino games – all while you're in between coffee dates or endless loads of laundry.
Since most games on the SlotsLV no download app can be over and done in a flash (not Flash Player!) – think Baccarat, Blackjack, slots, and plenty more – all you need is a few minutes to spare to open it up and give it a shot. You might have a much better day out if you end up paying for your groceries with a single spin of Roulette!
PLAY ANYWHERE
Since you're on the go, as long as you have data or WiFi access, you can bust out your mobile and play on the SlotsLV no-download app from anywhere at any time. The best part? There's no reason to release a horrified gasp if you suddenly lose your connection. We've all known that sense of feeling betrayed by technology, so at SlotsLV we inbuilt an automatic save function so you'll never lose your progress in a game. Breathe easy.
So have no fear of boredom as you're spinning away in the Target parking lot while Aunt Betty finishes her shopping. A dropped connection won't be the end of your bankroll or your prizes.
NO DOWNLOAD REQUIRED
You don't need to waste precious space on your mobile or tablet with yet another app download. The SlotsLV mobile casino is played straight from your mobile's browser as a "no download" style app. The games are already programmed to intuitively size down to the smaller screen, so you don't need to worry about anything but remembering your phone's password and your Slots.lv login information.
PLAY ON YOUR OFF-TIME
Maybe the best part of using your Slots.lv login to play on the SlotsLV mobile casino with the no download app is that you have a perfectly accessible way to relax – or to focus, if you prefer – on your downtime. Whether that's between work, class, or running errands, playing a SlotsLV favorite on your mobile gives you a minute to yourself and perks your energy back up. After just a few spins through a fun game like Reels & Wheels, you'll be refreshed and ready to tackle the world again.
CONCLUSION
When you boil it down, there's really no urgent need to make a big decision at all! You can just go with the flow. Fly by the seat of your pants, and that sort of thing. You'll spend time at home, at work, and out and about in your ordinary routine. So now you'll always have a break from the grind and top-notch thrills right in your pocket with the SlotsLV mobile casino. And, when you're at home, you can have the immersion of the big screen with SlotsLV Casino on your desktop, too. Don't forget to grab your SlotsLV Welcome Bonus, then login to Slots.lv from wherever you are, and have a blast playing games on any device!