CASINO ON THE GO: 5 REASONS TO PLAY ON MOBILE
Love them or resent them, you can't deny their cemented role in our digital future: mobile phones are here for good. Industries of all types have made the leap to invest in their consumer-facing digital presence, optimised for mobile platforms, and mobile gaming is leading the way. As you're about to see, playing at SlotsLV mobile casino is an experience like no other.
It's diverse, convenient, and offers extra special mobile-style perks. Never before has it been this much fun to whip out your own personal "pocket computer" to top up your bank account while living life on the go.
Whether you're out and about at this very moment, relaxing at home, or anything in between (except for controlling a motor vehicle), de-pocket that phone and warm up your scrolling thumb. It's time to celebrate the pure ease of mobile gambling, as well as seek answers to any burning questions you have about mobile gambling.
BENEFITS OF PLAYING ON YOUR MOBILE
Let's start with 5 excellent reasons why mobile gamers love playing their favorite games at the SlotsLV mobile casino. We think you'll agree!
1. MANY GAMES – INCLUDING LIVE DEALER CASINO GAMES!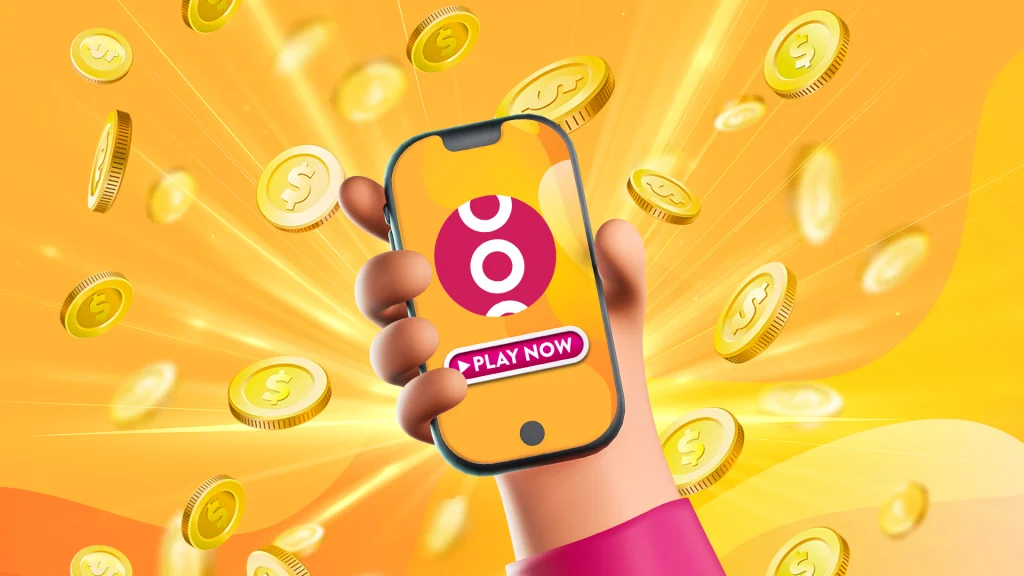 One of the most important things at any casino gaming spot, be it mobile gaming, PC, or in person, is the variety of games to choose from. Who wants to be stuck spinning through the same 2 games with no hope of shaking things up? Not us, anyway!
SlotsLV mobile is a mobile gambler's paradise. Virtually any game you can find on the Slots.lv website is also available on mobile. That includes slots, Blackjack, Craps, Baccarat, specialty games, poker, and best of all… the live dealer casino games.
Live dealer casino games are a huge hit on mobile because it turns any waiting room, work break, or bus stop into a full-fledged casino. Blackjack, Baccarat, and Roulette are all there, and a friendly human touch is the perfect way to brighten up your day.
2. AUTO-SPIN FEATURE
When it comes to convenience, mobile gambling can't be beat, and a big part of that is the auto-spin feature. With auto-spin, you can let the paydays pile up without breaking your neck to look down (although you'll miss the spectacular starburst of excitement, so don't look away for too long!). As you're huddled on the train trying to maintain a safe distance; waiting patiently in the car for you co-traveler, or glancing around the empty breakroom with glee, you won't skip a beat in spinning your way to jackpots.
While it is undeniably convenient, just remember that auto-spin can run away from you if you're not careful. Before hitting the auto-button, set the number of spins you can reasonably play, as well as the value of funds you're willing to use. The feature will stop at those limits, so you don't drain your balance when you're absorbed in small-talk with the supermarket cashier.
3. CONVENIENT & ON THE GO
Playing casino games on your computer's big screen will always be a wonderful experience, but sometimes you don't want to be stuck at home. Why not pop over to the local park, go on a walk, or stop in your local dive for a few?
With mobile gambling on SlotsLV mobile, you can do all those things and have fun along the way. You don't even need to download a special app. The SlotsLV mobile experience is available straight from your mobile's browser. Just head to Slots.lv as usual and tap your regular games to start playing. But before you do that, don't forget to grab your bonuses… because they're available on mobile, too!
4. GREAT REWARDS!
If you're new to SlotsLV, you don't need to fire up your computer to get rewards. You can do it straight from SlotsLV mobile in your browser. To see the bonuses you're eligible for, head to the "My Rewards" section in your profile.
If it's your first deposit by card, you can get a 100% Welcome Bonus up to $2,000, with 20 free spins on a specified game. Since we're a trusted Bitcoin Casino, you can crank that total up even more. Grab a 200% Welcome Bonus up to $3,000 when you make a first deposit with crypto! And we'll throw in 30 free spins on a specified game.
And for our current players, if you opt into our Crypto Club and switch to only depositing with crypto, you can also get crypto-exclusive bonuses! Enjoy a 100% match bonus up to $250, TWICE per week! Plus, earn more SlotsLV reward points. (Talk about a win-win!)
5. SAFE & SECURE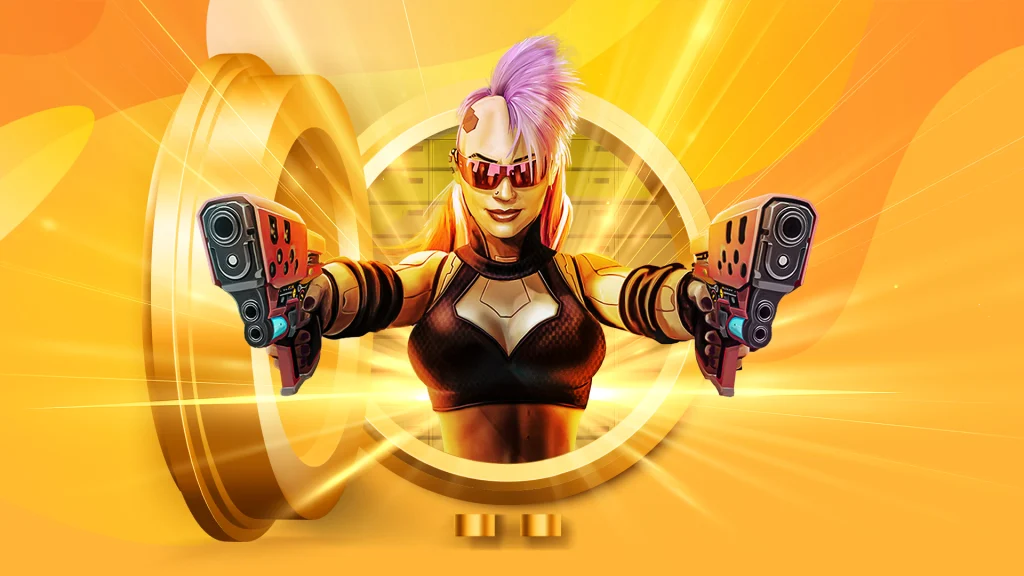 With a trusted mobile casino like SlotsLV, mobile gambling is absolutely safe and secure.
With features like reCaptcha and SMS Validation, we're diligent about protecting your account and making sure it's you. Your withdrawals are 100% guaranteed by us, including your bitcoin withdrawals which you get in 24 hour or less, once approved.
You can contact our support team directly from your mobile, too, and we're always ready for a chat if something goes wrong – Hey, even if something goes right! We love to hear from you either way.
MOBILE CASINO FAQ:
Now that you're convinced that SlotsLV mobile is the way to get out and get going, let's touch on a few common questions mobile gamers ask every now and then.
DO I NEED TO PAY EXTRA TO ACCESS THE MOBILE SITE?
Not one penny! The SlotsLV mobile site is designed to be just like the regular browser site. It doesn't cost you anything to access it, and the games and payouts are all the same.
ARE THE MOBILE GAMES CONDENSED OR DOWNGRADED IN ANY WAY?
Whatever games you see on your mobile can be opened and played as-is, straight from your browser. The games recognize your device and automatically scale down to fit the smaller screen. When you play slots in landscape mode, the experience is almost exactly like your computer, except the controls are hidden inside the hamburger icon for a cleaner look.
Table games and specialty games are also mobile ready. For these, look out for the games with a light blue background. Those versions have been optimized for mobile by streamlining the flow and cleaning up the background clutter. The visuals are sharp and tidy, and the rest of the game works the same.
WHAT HAPPENS WHEN I LOSE MY INTERNET CONNECTION DURING THE MIDDLE OF A GAME?
That's a really important question! You'll be delighted to hear that all of your wins and losses are experienced in real time. There's no buffering in between that risks losing the records. Even if your connection drops (or your mobile drops, god forbid), your funds are kept safe and sound inside your account. Simply log back in to see your new balance, and dive right back in.
As you can see, mobile gambling is a fantastic way to get out and about with a pep in your step and a sparkle in your smile. With SlotsLV mobile and the ultra-convenience of a download-free app, you'll never have a dull moment while on the go. Get some fresh air, and kick boredom to the curb. Convenience has never looked so good!