Discover the Perfect Slot Based on Your Fave Disney+ TV Show
Are you obsessed with Baby Yoda in The Mandalorian? How about Steve Martin's performance in Only Murders in the Building, or the double life of a superhero inside She-Hulk? Then we're going to have a little fun!
These five SlotsLV online slots give the characters and stories of your favorite shows on Disney+ a new dimension. Each is the perfectly matched slot for your particular small screen bingefest!
You may find yourself spinning through random Wild reels alongside the "Don't Bother" hockey team in The Mighty Ducks spinoff. You may gulp down a golden lager slots bonus in a pub a lot like The Drunken Clam where Family Guy's Peter Griffin is a regular.
One, two or ALL of them; these TV slots will either add an extra burst of thrills or steal the entire show with hefty prizes and constant wins while the plot unfolds.
Let's see which sitcom-themed slots are on the TV screen for today.
The Mandalorian + Galaxy Stars
Before the time of the First Order, the galaxy was in a state of chaos and disarray as it recovered from the Empire's reign and ultimate destruction.
It would take one stoic bounty hunter from Mandalore – The Mandalorian – to track down a very special asset… but, along the way, he would have to navigate a chaotic galaxy fraught with danger.
While one eye tracks bounty hunter, Din Djarin, as he takes down a gang of stormtroopers with his trusty flamethrower, your other eye can explore another far-flung galaxy in the Galaxy Stars slot. But: this time you are the brave bounty hunter, and you've been tasked by The Client (your wager), to sniff out the prized features of this game, which we might, in the spirit of our theme, call The Child.
As luck would have it, you won't need to fight a pack of space pirates or remnant imperial forces. Instead, you'll be steering your own Razor Crest in a 5×3 video slot in deep space, hurtling towards up to 8x Nexus Multipliers, 10 Galaxy Free Spins with blazing Wilds, and Lucky Stars with up to six Wilds appearing at random. Here, plenty of order can be found in the chaos.
The Mighty Ducks: Game Changers + Hockey Enforcers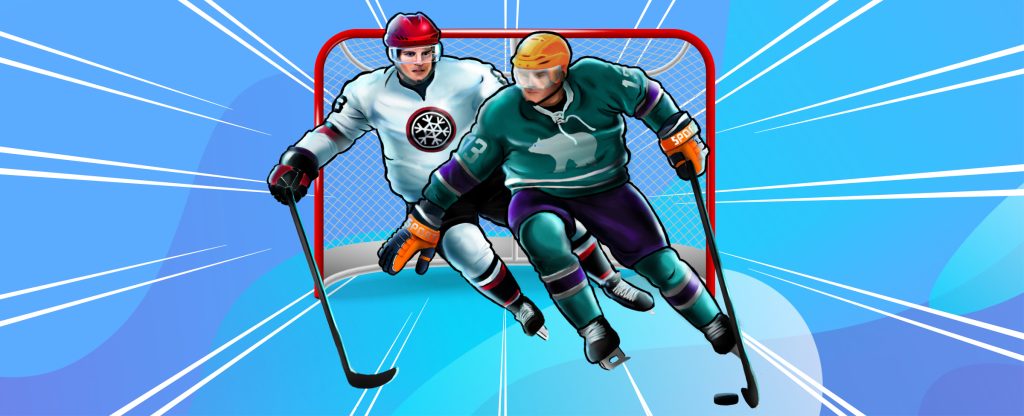 When The Mighty Ducks first quacked onto our screens in 1992, every Millennial and Gen Xer watched in rapt attention as Charlie Conway made the winning shot that beat the rival Hawks. Generations later, lovers of the original Mighty Ducks can nod to their old favorite with the modern spinoff, The Mighty Ducks: Game Changers.
In the reprised Disney Plus show, a player named Evan Morrow starts his own team of hockey misfits, the Don't Bothers, and sets out to prove that they're just as good as the famous Ducks.
In Hockey Enforcers, you're invited to impress the coach and try out for the team! Player symbols representing tenacious Evan, impulsive Nick, and ruthless Maya are all there to assist you on the rink as you as you prove your worth in the hockey world.
Together, you'll glide over the ice with determination to score cascading symbols, and two reels that turn Wild at random. If you notice that Ducks are showing some attitude, don't miss an opportunity to hit a flaming puck scatter their way. It can award up to 25 free spins with a progressive multiplier up to 10x. That should set 'em straight!
For the biggest game changer, however, you've got to try Hot Drop Jackpots! These online slots are fierce with competition as three must-drop jackpots inch closer and closer to the dropping point!
Only Murders in the Building + Bounty Hunter
In the Arconia apartment building in New York City's affluent Upper West Side, a man is found lifeless. It's one of the Only Murders in the Building. The police rule out foul play, but three quirky residents of the building have another hunch. In this comedically sophisticated murder mystery, straight from the genius mind of the legendary Steve Martin, we join forces with the unlikely trio together to solve the crime… through their podcast!
As the self-appointed detectives of the show canvas the building for potential suspects, you can lead your own true crime investigation in the Bounty Hunter slot. You'll have to monitor your balance spiking up with each big break in the game.
As you look for clues to track down the culprits in the slot online, the Lock 'Em Up Re-spins feature can help you out. Each time a winning combination occurs, those symbols involved in the win are locked in place behind bars and a re-spin occurs on the rest of the symbols. And it's all done artfully and in style with high-end slots graphics, just like the show!
Just wait until they discover it was [SPOILER!] all along! (Just kidding – we aren't telling! You have to wait and see for yourself.)
Since we're the best Bitcoin casino around, however, you won't have to wait in order to gather up your findings and collect your wins. Just deposit and withdraw using a crypto wallet (you'll see your balance in USD still), and you can scoop up those winnings while keeping up with the hilarious pursuits by Charles, Oliver and Mabel!
She-Hulk: Attorney at Law + Super Wilds XL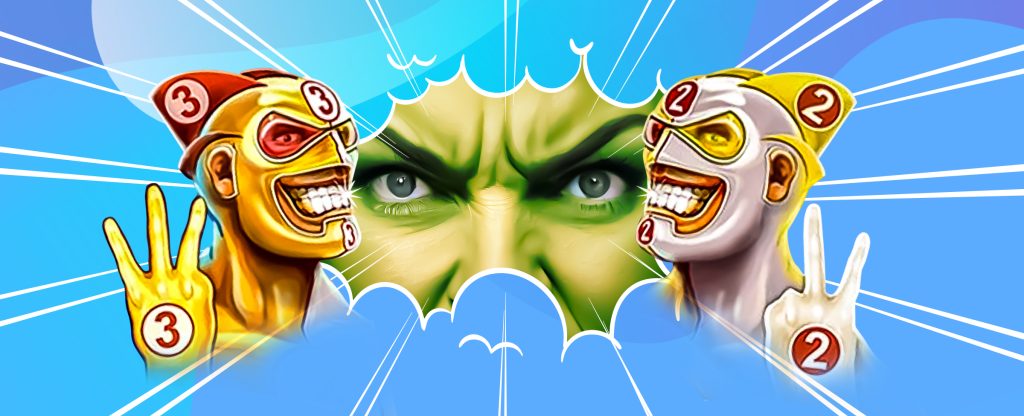 In a female-focused spin-off of The Hulk, She-Hulk follows the story of lawyer Jennifer Walters and her transformation into the same massive green creature with superhuman strength as her cousin Bruce Banner, aka The Hulk.
However, there is one key difference. Unlike her Hulk cousin, Jennifer can retain her even temperament and personality even while she's in her transformed state. Balancing between a "normal" life as a lawyer and that of a superhero, Jennifer learns to juggle both lives and sets of relationships.
That's how you'll feel when you become a superhero inside Super Wilds XL!
You'll be juggling your life as a regular citizen and a superhuman slots player. Luckily for you, there'll be no car crash and blood transfusion necessary to trigger your powers; unlike Jennifer Walters, yours are just a wager away: between $0.25 to $40 should have you seeing green!
Then comes the monumental task of saving the city from some very tenacious villains. This is where you can take cues from Jennifer as she's called to action in the courtroom after Titania storms in.
And don't worry, you've got all the help you need; joining you on the Superhero journey are both Multiplier Mans with double and triple multipliers, Expando Man with expanding Wilds, and the Spin Twins with extra slots free spins. Another day, another heroic act.
Family Guy + Larry's Lucky Tavern
Seth McFarlane's irreverent, hilarious animated series features a bumbling, clueless father, a stereotypical mother, an unintelligent son, an unpopular daughter, a genius baby, and an egotistic talking dog. These core characters of Family Guy have long been a fan favorite, as it rounds up its 21st season on TV.
For an online slot that takes after the clever – but accessible – humor of Family Guy and a good ol' pal atmosphere like The Drunken Clam, you'll want to grab a barstool at Larry's Lucky Tavern. The tavern instantly becomes a TV show slot machine as long as you imagine Peter Griffin, Quagmire, Joe, and Cleveland sitting on the stools surrounding you. This is their kind of bar!
Larry himself will typically come over to crack some jokes and pour you some brews, especially in the form of expanding Wilds and an extra dash of 10 free spins with tripled wins.
While you're at it, why not invite a few of your own friends to join as well? If you do, we'll give you a casino referral bonus to use at SlotsLV!
So the next time you sit down on the couch to indulge in a wildly popular Disney Plus show, prepare those spins as the popcorn heats up and explodes like dozens of tiny jackpots. Then you can score major wins in these online slots at SlotsLV Casino, as major reveals come up in the plot, making you the main character of the slot-featured story!