This Week's Hot Slot
Every week, we'll share one special slot online that's making player headlines and fast becoming the talk of the town, while we give you the lowdown on its winning characteristics.
This is your chance to see what's trending – if you haven't already helped to make it trend! – and to get a glimpse into what your fellow slot players have been up to, and why. We'll give you the how and when, too! Free spins, unlocking hidden slots features, and winning huge, real-money jackpots: This Week's Hot Slot is where you come to discover it all.
Don't miss our list of hot SlotsLV online slots: check back every week to stay at the front of the trends. Maybe you'll even catch your own favorite new slot here!
Let's see what's ruling the reels this week at SlotsLV Casino!
This Week's Hot Slot: Gemhalla
September 22, 2023.
The eternal home of fallen soldiers is situated behind your very screen, and you get to join the heroes who enter the Great Hall of Gems. It's a mere click or tap away when you hit spin and activate those reels… and you – of course – are the hero as the story unfolds.
Step inside the celestial fortress of Gemhalla, and take in its 6 reels and 5 rows. Indulge in the abundant afterlife, with symbols tumbling continuously down the reels like the endlessly flowing food and ale of this Nordic paradise.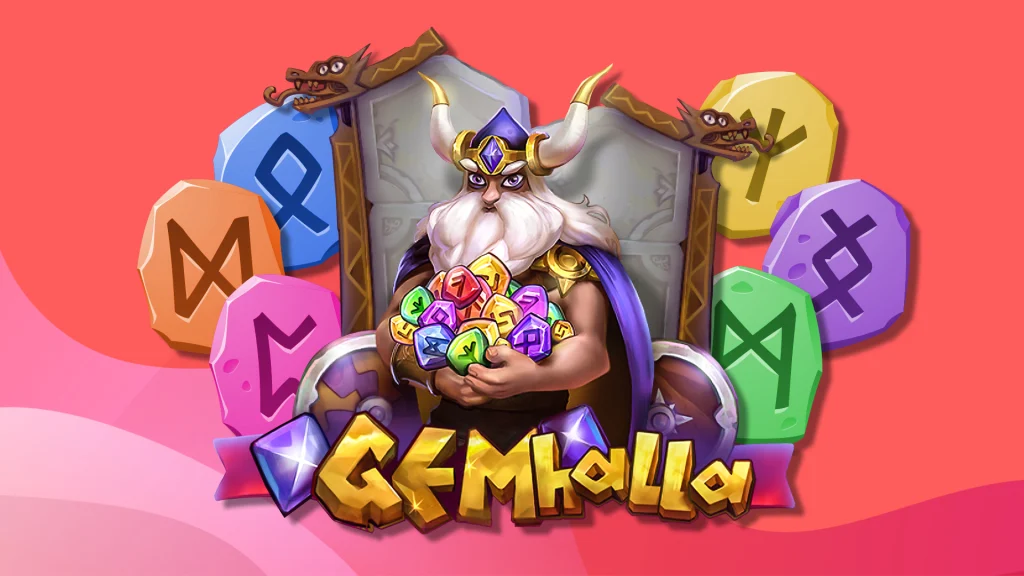 Thor watches steadfastly over the reels, tightening his grip on Mjölnir, his trusty hammer. He provides you with four different shields that serve as your multipliers. They can appear at any time to aid you in your ultimate quest within the base game, or slots free spins. They'll trigger a randomly selected multiplier from 2x all the way to 500x.
The great battle is always looming before you as the final test. When four or more ship scatters set sail to carry you to the fight, a round of free spins is activated, all of which can be re-triggered. If you want to jump right into the battle, you can purchase the Buy Bonus feature for immediate entry.
---
It pays to share! Get a referral bonus for every new friend you invite to SlotsLV who makes a successful deposit.
---
This Week's Hot Slot: Dice Bonanza
September 15, 2023.
Every day you wake up and roll the dice. Will leaving a half hour later save you from the traffic without making you late? Is that switch from turkey and Swiss to a ham and cheese sandwich at the deli a culinary gamble worth taking?
Life is a thrilling game of chance. Every choice you make is like a tower of dice, much like the stacks you'll find within Dice Bonanza slot!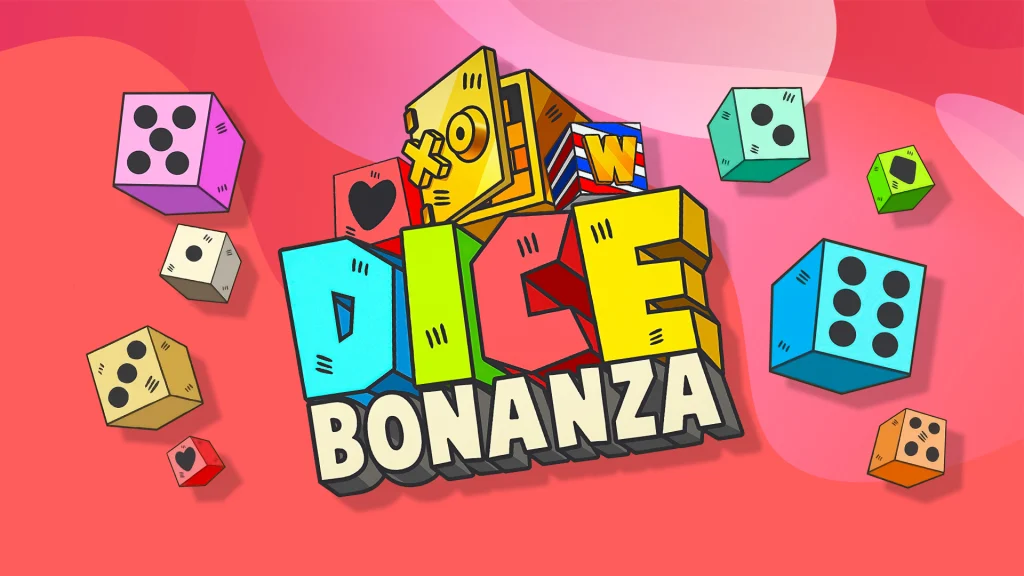 Picture yourself strolling through this new slots game, where you'll discover towering stacks of dice, as imposing as skyscrapers, stretching 5 rows high and 6 reels wide.
Every spin is an unpredictable roll of the dice: what's in store? Will you land scatters to trigger a round of up to 30 free spins with the potential for a dazzling 100x multiplier? Or will you decide to shake shake shake things up by using the Buy Bonus feature and pay to plunge straight into the free spins bonus round?
Cup your hands, give them a little blow, and jostle it all up before you take your chances. The outcome of your dice spin remains a delightful mystery, but if fortune smiles upon you, you could walk away with an incredible max. win of 15,000x your bet!
---
Spin for over $1K in hourly jackpots with SlotsLV Hot Drop Jackpots!
---
This Week's Hot Slot: Savannah Treasures
September 8, 2023.
Prepare to be bowled over! In the Savannah Treasures slot, one tap of the "spin" button unleashes a herd of majestic African creatures over the 20 paylines, and they're barreling right through your screen in dizzying 3D form!
The ferociously stunning graphics are fast making this game one of the best online slots of 2023.
Be sure to dart to the side and out of the way when the magnificent elephant Wild comes into view! It stamps its hooves over your reels and swings its impressive trunk widely, just shy of your nose, all the while substituting for any other regular symbol in the game.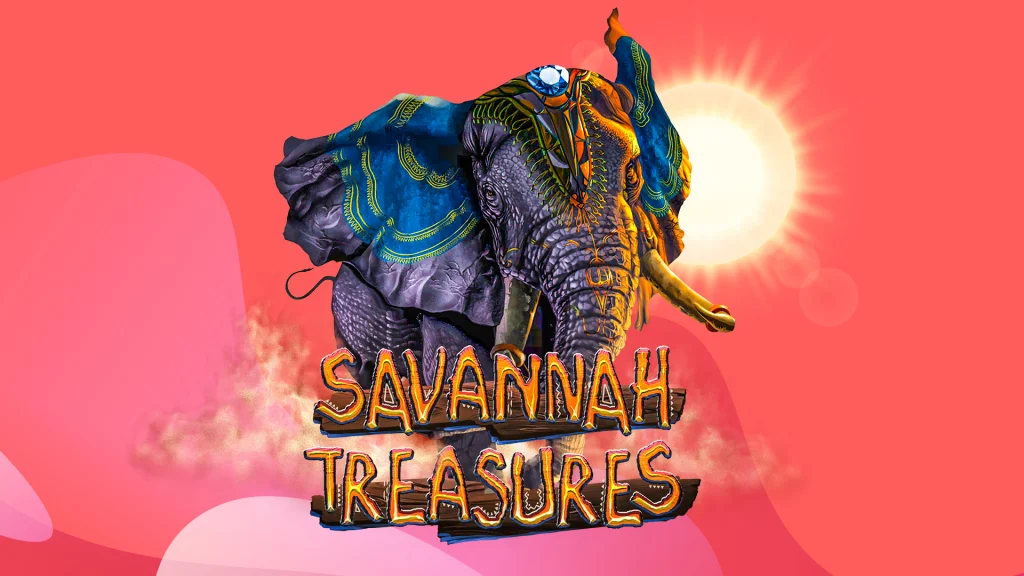 Gazelles, flamingos, cheetahs, and zebras to graze throughout your spins, but when a fast-moving storm becomes louder, and the earth trembles with the rigor of an earthquake – brace yourself – that is no storm at all! It's the raging rhino scatter which is plowing towards you.
If you glance towards the periwinkle sky above the 5×3 grid, you'll see a top reel featuring multipliers reaching up to 100x. Each spin of the reels shifts the multipliers one place to the left, and that fearless rhino scatter anywhere on the reels will snare a multiplier with its impressive horn. If it's in an ambitious mood, it might even go for the 100x and secure you a savannah-sized payday!
---
Discover your happy place with our SlotsLV Welcome Bonus. Get up to $7,500 in bonus when you deposit for the first time at SlotsLV!
---
This Week's Hot Slot: Diamond Dragon
August 31, 2023.
From high above the rivers of lava oozing between two jagged and ominous mountains, a fearsome beast rules over the scorched earth, vigilantly guarding his treasure. Its scales glisten like arrowheads, forming a coat of armor with the same fiery glow as the molten stream below. Every flicker and flash of red serves as a warning to anyone who dares enter his diamond-filled lair.
The formidable creature casting a shadow against the pale yellow skies is the Diamond Dragon, and you are the brave warrior who must defeat him for his riches… but thankfully, you're flanked by three additional soldiers.
Together, the four of you traverse an unforgiving 5-reel, 3-row landscape. A silver axe buzzing with magic serves as your scatter. You are a master of your sword-wielding craft, and five well-placed swishes of your axe on the reels result in up to 50 free spins!
As you seek safe passage to the lair in this hot online slot, you're bound to encounter the dragon Wild with his rows of gnarly fangs and tail of rippling, metallic scales. Prepare to step aside as Diamond Dragon expands over the reels, and as you do, he'll grant you more wins.
When the dragon falls in defeat and triumph is yours, scan the reels for the diamonds left in his wake. If you collect three diamonds on the right reels, you and your team of warriors will face a bonus round for the chance to stuff your pocket with coins. Now you'll return home to a hero's welcome.
---
Do you know about all the crypto casino benefits you could be enjoying? One is bigger bonuses…
---
This Week's Hot Slot: Johnny Cash
August 25, 2023.
The sand of the western frontier is drenched in sun, totally barren except for you: one lone online slots player, trudging forward under the cyan sky. The unmistakable sound of a twangy guitar tune appears and picks up volume with each westerly step.
Then he emerges – and it's not a mirage, though you rub your eyes to make sure they aren't playing tricks.
A cactus who is, in fact, not just a desert plant, but a man! Another lone rider just like yourself; a cowboy with a heart as sharp and rugged as his prickly skin. He wears a hat of weathered leather and carries a set of pistols poised over his twirlin' fingers.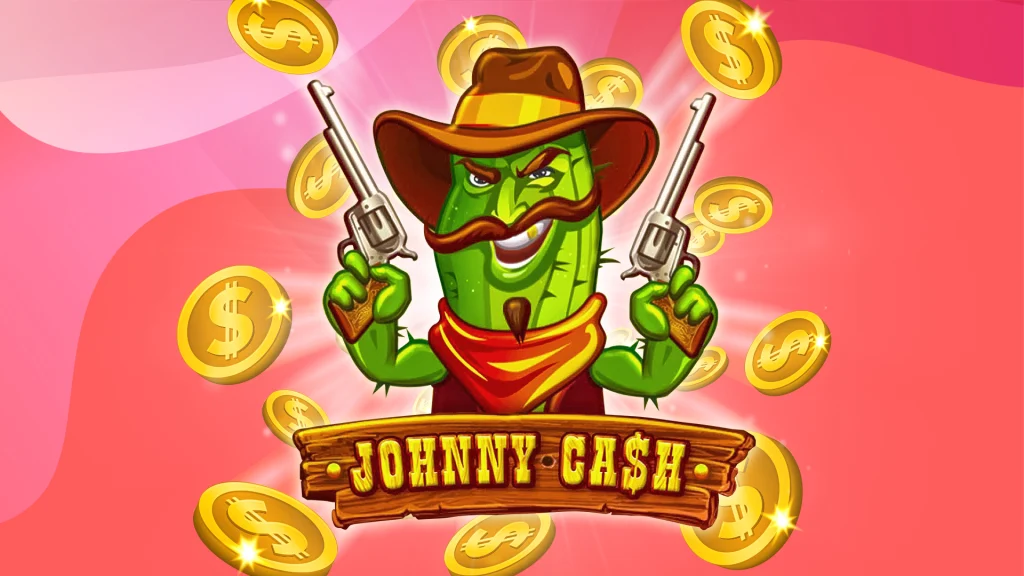 He goes by the name of Johnny Cash, and he sure looks Country and Western. Two cacti jabs into your back tell you that Johnny Cash is sticking you up with his guns (or are they his cacti needles?) having decided you were a perfect treasure-seeking partner. He tells you he'd shot a man in Reno, so you quickly decide to walk the line.
The desert may seem still and calm, but beware! A bundle of dynamite could be hiding under any sandy knoll. This is your scatter symbol in the new slot, and 3, 4, or 5 of them will pull the trigger of 10 free spins. POW POW POW! An instant ring of fire.
The sheriff gets a whiff of your slots free spins. His badge as the Wild symbol remains sticky throughout. Three or more dynamite scatters emerge from their sandy beds and retrigger your free spins to an unlimited number… as long as the hits keep a'comin'.
---
Play Online Slots at SlotsLV Today
Games, games, and even more games!
Everywhere you turn and every place you venture into; as long as you're at SlotsLV, you'll be among a vast treasure trove of online slots including progressive slots and hot drop jackpots. Start your adventure into our wonderful world of fun, amazing promotions, 5-star customer service, fast payouts and crypto-friendly transaction options now.