Up to $500 Every Week: Join Our Crypto Club
At SlotsLV Casino, everyone is switching to crypto, and the reasons are clear as day. Crypto is the most convenient way to deposit with lower fees, all while still seeing your game's balance in USD. Easy! And, if that's not enough, it's also the fastest way to withdraw.
But by far, the most thrilling crypto benefit is the bigger bonuses, like you'll discover in our Crypto Club program!
When you opt in to exclusively use crypto to deposit at SlotsLV, you'll enjoy a 100% match bonus up to $250, TWICE per week – plus extra reward points! We call that depositing smart and earning big!
Are you ready to take things to the next level and go crypto exclusive? If so, join the SlotsLV Crypto Club by opting in, and start collecting your crypto-exclusive bonuses. We've already saved you a spot!
Why You Should Join The Crypto Club
Crypto Club is one of our best SlotsLV casino promotions yet!
Going crypto-exclusive means you'll only be able to deposit with crypto for transactions going forward. But with everything you collect in return, you'll also never look back!
MATCH BONUSES
When you join the club, you have access to an exclusive match bonus that's reserved for your wallet only. You get a 100% match up to $250, not once per week, but twice. That's up to $500 a week.
Crypto Club is a match (actually, it's two matches per week) made in crypto heaven!
MORE REWARDS POINTS
What's more, whenever you make a same-day deposit and wager of at least $20 (before 23:59 PM ET), you'll be rewarded with reward points the next day, depending on your tier within the Slots Club.
Up to five multiples of $20 that are both deposited and wagered during the timeframe will be eligible. (Visit the button above to see the complete list of how many reward points you can get!)
---
If you're looking for the best crypto casino games to play with your deposit, then look no further than Hot Drop Jackpots. These must drop $1K every hour!
---
How to Join The Crypto Club (It's Easy!)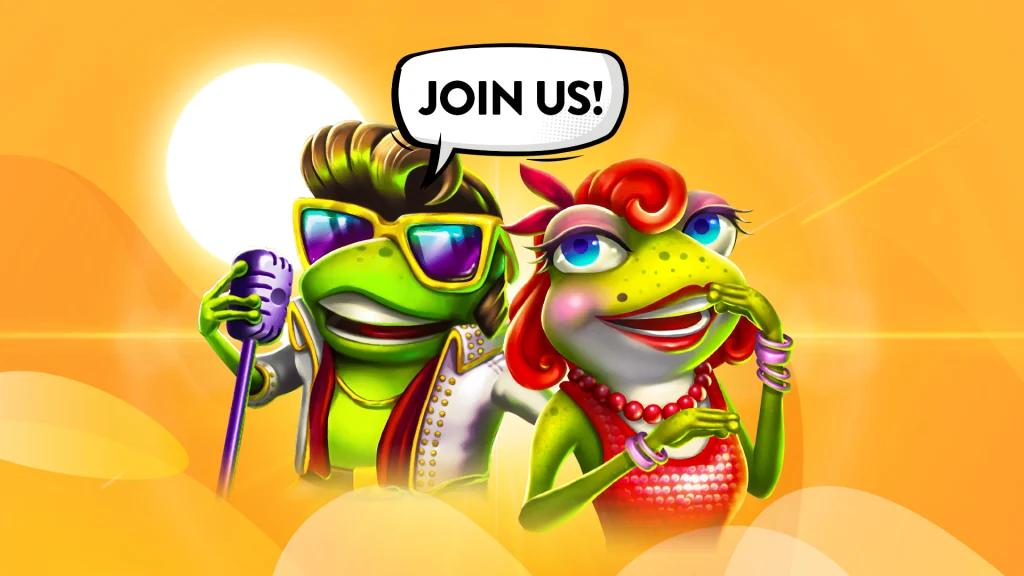 To join the club and make it official, follow these simple steps:
Opt into the SlotsLV Crypto Club by going to the Club's page and clicking on the "Opt In" button.
The button will automatically change to "Deposit Now". And that's what you'll do next!
Make your first deposit with crypto, and you're golden!
From that moment on, you can receive up to $250 twice every single week.
And what about those points? Whenever you make a deposit and wager of at least $20, both on the same day before 23:59 ET, you can expect your reward points to make themselves at home in your account the next day.
All this: just for playing your favorite casino and slots games.
---
Doesn't the Crypto Club make you super excited about SlotsLV? Then, spread the word! Whenever you refer a friend to SlotsLV, you can pocket a referral bonus!
---
Crypto Club FAQ
Still have questions about Crypto Club and going crypto exclusive? We can help!
Can you switch back to credit card?
Once you're in the club, you can only deposit with crypto from that point on. The type of crypto is totally your choice, and we even have a guide to help you choose which crypto is best for you.
Is this the only crypto benefit?
Heavens, no! We're the best online crypto casino for a reason, and that's because we offer the best benefits and rewards for using crypto, like a faster payouts.
Can you deposit in crypto to play games?
Totally! You can deposit via any supported crypto to instantly play crypto casino games. Once your deposit clears, your game's balance will still be reflected in regular, familiar USD. So no sweat there.
Where can I learn more about depositing crypto?
Take a stroll through our crypto casino deposit guide and get started with crypto in just 4 easy steps. The crypto casino FAQs section is also a huge help with all things crypto.
Like we said: it's time to deposit smart and earn big. If you accept and go crypto-exclusive, all of your golden bonuses can be unleashed. Let's make it official!