QUIZ: What slot should I play next?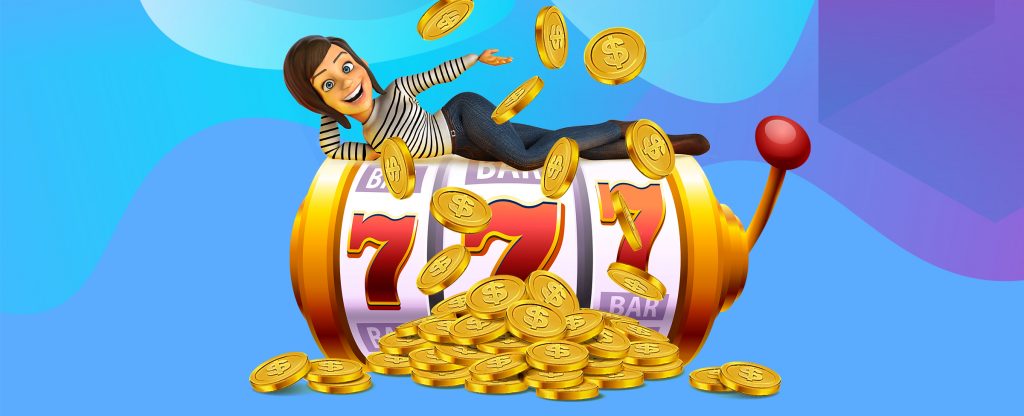 With hundreds of SlotsLV online slots to choose from, it's understandable if you're a bit overwhelmed. There's a wild lion roaring your name in one corner, a curvy Egyptian pharaoh in another, and flashy diamonds on the aisle just to the left. You're at the proverbial crossroads, but relax, because SlotsLV Casino is here to help! 
Have a seat and take a breather. We're about to make your selection process a whole lot easier, and a whole lot more fun! Since you're with the experts at slot gaming, narrowing down your choices and finding your perfect match is just a hop, skip and a jump away. 
WHAT SLOT SHOULD I PLAY NEXT? HOW THE QUIZ WORKS:
All you need to do is to choose the answer that's the most true for you. At the end, you'll add up your answers to see precisely which online slot you should spin right now for max enjoyment. 
Are you ready to get to the bottom of your deepest slot casino desires in just 5 easy and fast questions? Let's do it!  
QUESTION 1: WHAT IS YOUR PERFECT SATURDAY NIGHT?
A. Pre-gaming at my friend's place, then hitting the club.
B. Dinner with my partner at a trendy restaurant.
C. Curled up on the couch with Netflix and a book.
QUESTION 2: WHAT IS YOUR FAVORITE ONLINE SLOTS THEME?
A. Something a little risqué is always fun – I prefer some skin in the game.
B. I always head for the most popular recommendation.
C. A classic Vegas-style slot works for me.
QUESTION 3: WHAT IS YOUR FAVORITE MEAL TO COOK?
A. I always try something new and exotic like phở.
B. My perfect spaghetti recipe; it's always a crowd pleaser.
C. A classic grilled cheese to accompany my tomato soup.
QUESTION 4: WHAT'S YOUR FAVORITE THING ABOUT PLAYING SLOTS?
A. The elaborate storylines and features.
B. Big progressive jackpots.
C. The nostalgic "cha-ching" of prizes hitting your bankroll.
QUESTION 5: WHAT TIME DO YOU USUALLY SLEEP?
A. I'm a night owl; I often stay up until 3 a.m. or later.
B. I'm in bed by 12 like clockwork.
C. I try to fall asleep by 9 or 10 so I can wake up early. 
Ready to find your perfect match? Let's see what you got! 
If you answered
mostly A
… 
You should play
Fast & Sexy slot
For those players with a wild side, Fast & Sexy is about as untamed as it gets.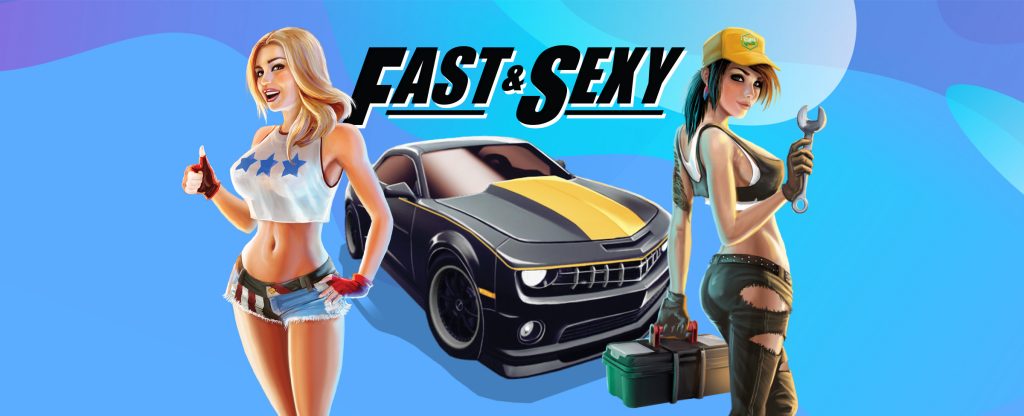 Not only do you get to put the pedal to the metal to race a sleek sports car, you also have a crowd of scantily-clad ladies jumping into the passenger seat and cheering you on. Even better, these bodacious babes can school you on how to fix a car, and nothing could be sexier than that!
When you arrive at the lot in this online slot, you can take your pick from the fleet of sports cars. Will the blue Maserati, purple Jaguar, or red Lamborghini suit you for today? Whichever you choose, you'll draw the attention of the ladies once you slip inside the driver's seat. 
The ladies already know what they're after, and depending on your choice, the flirty brunette with puckered lips might whisper something in your ear; the sultry redhead who's ready to party might jump inside for a ride; or perhaps the mysterious punk chick with a tube of nitro might give you the surprise of your life. 
Either one is sticking around to watch you race on the five reels and three rows laid out over the wheels of a sports car. Hit the accelerator, and watch as your surroundings turn into slashes of light. Your sexy sidekicks are there to collect your rewards like expanding Wilds on reel 3, 10 free spins, or a bonus game that can award up to 300x your stake. 
On your marks, get set, GO!
THE FAST & SEXY SLOT ONLINE SLOT HAS:
5 reels

3 rows

20 paylines

RTP: 95.97%

Expanding wild

10 free spins

Bonus game

Maximum win per spin: 2,500x your bet

Read our complete Fast & Sexy slot game review
If you answered
mostly B
…
You should play the
Golden Buffalo slot
The most popular SlotsLV games are popular for a good reason. In the case of Golden Buffalo, it couldn't be clearer why thousands of players show up to spin on a daily basis. 
There must be something about the plethora of paylines available, the unbelievable wild multipliers, the high RTP, or the engaging theme that makes this the number one go-to slot for so many players. 
The Golden Buffalo is an elusive beast with a hide that's pure gold, and a secret stash of treasure that only his wild instincts know how to find. This buffalo is known to roam throughout the canyons of the Old West. Only rare sightings have been reported throughout the years, but word has it that the Golden Buffalo is roaming free these days, and one lucky explorer is bound to catch him soon.
Those who arrive for the task are greeted by wise creatures, like a raccoon, eagle, and a wolf. They guide you on your journey through the six reels and four rows, with 4,096 ways to win. As you roam through the land, wilds stack on reels 2, 3 4, 5, and 6, substituting any other symbol for a win. The real treasure that makes this game such a popular choice is when you enter the free spins round via the bonus symbol. You can get up to 100 free spins, and the wilds inside the free spins round get multiplied together for a win up to 3,125x your stake!
THE GOLDEN BUFFALO ONLINE SLOT HAS:
6 reels

4 rows

4,096 paylines

Multipliers up to 3,125x

Up to 100 free spins which can be retriggered

RTP: 96%  

Read our complete

Golden Buffalo slot game review

If you answered mostly C…
You
should play
Reels and Wheels XL slot
Just as the sun rises every morning, reliable as ever, a classic game like Reels and Wheels XL will never let you down. Not only is it dependable, but you'll also get to relive those happy days of watching Wheel of Fortune with a TV dinner! Who doesn't love a throwback?
You won't find elaborate characters or storylines in this game, unless you count flashbacks of Pat Sajak and Vanna White bantering on stage… which the spinning wheels in this classic slot are known to trigger. What you will find for sure are classic symbols like BARs, cherries, 7s, diamonds, and five progressive jackpots.
You'll recognize Reels and Wheels XL as the chunky, one-arm bandit metal machine in the front row. When you yank the lever, three reels are set into motion. Unlike the classics, this game has a few more rows (5) and paylines (3). 
When a bonus symbol lands on reels 1 and 3 with a Wheel symbol on row 5, this triggers a Bonus Wheel that you can spin for multipliers up to 500x! If you land on the Jackpot wedge, you get to spin the Jackpot Wheel. That wheel gives you the chance to win one of five progressive jackpots. 
It's a classic game, with a breathtaking jackpot. Sounds like a fantastic night in! 
THE REELS AND WHEELS ONLINE SLOT HAS:
3 reels

3 winning lines

RTP: 96%

Free Spin round

Bonus wheel

Jackpot wheel

1 major progressive jackpot

4 minor progressive jackpots

Max win per spin: 2500x your bet

Read our complete

Reels & Wheels XL slot game review
How did you do on the quiz? What slot should you play next? Are you more of a wild child than a cool and classic player? Do you like what's hip instead of what's old? Whichever style of slot you prefer, SlotsLV Casino has got you covered. Now get yourself out there and enjoy the slot that's perfect for you!