Hit Play: SlotsLV Spotify Playlists for Every Mood
The game is a real gem. It might just be your current favorite. The features are fun and engaging; the visuals are perfect, and you love the way those Wilds and multipliers just keep stacking up until a handsome payday looms. It could be a perfect ten. Except for… just one little thing.
That soundtrack is not making your heart sing. And since we want you to love it here, the least we could do is swoop in and solve that particular dilemma. You deserve the best experience with all of our slots!
So, that's exactly what you'll get with our playlists on SlotsLV Spotify – you can mute that game's volume and play your ready-to-go replacement! And there's one for every slot game vibe.
Each carefully selected tune is ready to ring your bells and blow your whistles while you play. Whether you need to chill, re-energize, or to really feel alive, we've got the soundtrack to your next slots session sorted… handpicked and curated just for you.
Let's try it out. Think about what kinda mood you're feeling today, hit that playlist up, and then match that vibe with its perfect companion – these specially selected SlotsLV online slots!
Just Chillin' with Mystic Elements
You've had a long day, there's nothing much happening out there in the world, and you've already ticked off a long to-do list.
All that's left for you to do is – well, just chill! The gentle plucking of Jack Johnson's guitar strings will immediately help you to relax, drawing you in like a hug in You and Your Heart. Then the impassioned lyrics and velvety tones of Beth Gibbons' voice in Portishead's Glory Box will massage your ears until you're melting into your chair.
But don't turn into a puddle just yet! We've got a slot based on your mood of relaxation and easy vibes as well. How could a fantastical game like Mystic Elements, with its progressive jackpot, be relaxing and not full of heart-pumping thrills, you ask? Ahhh, that's its secret, you see. You'll be swept away into a cloud of relaxation with the elements of the universe glowing all around you, and up to 150 free spins in the slots free spins round. Bliss out!
Get Energized with Gridiron Glory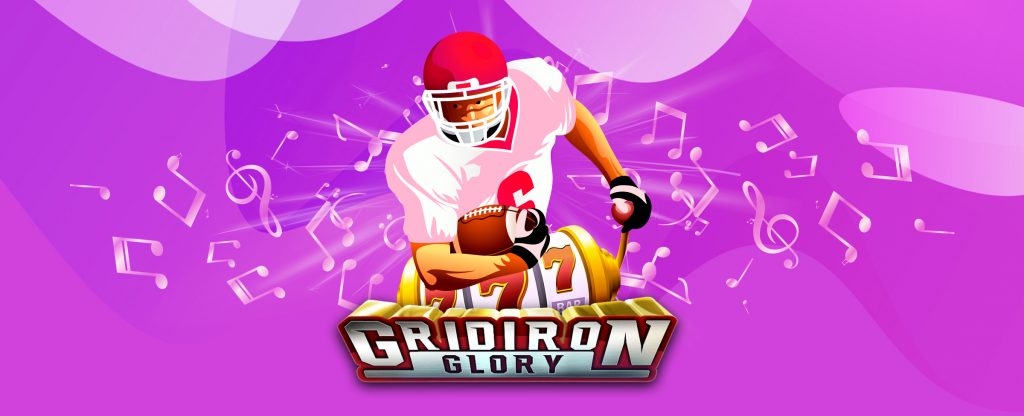 If you're getting ready to go out or you've got a long day ahead, you might be in need of an extra energy boost on top of your coffee. In that case, this is one of the best Spotify mood playlists, infused with a spirited beat.
While Katy Perry picks up the tempo in the chorus of Never Really Over, you'll practically be hopping out of your seat with a burst of life. While you're on your feet, you might as well get a groovy pep in your step with the beats of Cake by the Ocean by DNCE.
All that's left to add to your surge of action is a slot online like Gridiron Glory. As one of our best sports slots, you'll be in the middle of the football field playing for victory in front of all your fans. Expanding Wilds, free spins, and multipliers will take you down with a running tackle, so you'd better be prepared with the pump-up energy within this playlist!
The Good Old Days with Reels and Wheels
Doesn't it feel like life is getting more and more complicated? The newest chat bots are rolling out and you're still figuring out how to fix your Nintendo 64. It's moments like these when you wish you could jump in a time machine and return to a slightly simpler life.
Like, perhaps, when Nirvana's Come As You Are was playing everywhere you went. Or when Naughty By Nature had you and your pals Hip Hop Hooray-ing at every house party you attended. Both just happen to be featured in this oddly-specific Spotify playlist called The Good Old Days.
For a perfectly-matched slots game to go along with it, Reels and Wheels has only 3 reels, 1 winning line, and old-school fruits and bars – with an awesome progressive jackpot in the mix, too. You'll feel like you're spinning on a one-armed bandit in the sweet nostalgia of the '90s.
While you're reminiscing about that time you and your friend pulled an all-nighter in college to the sound of Red Hot Chili Peppers on repeat, you might want to call them up and invite them to play slots, too. If you do, you can earn a casino referral bonus.
Rockin' Out with Jungle Jam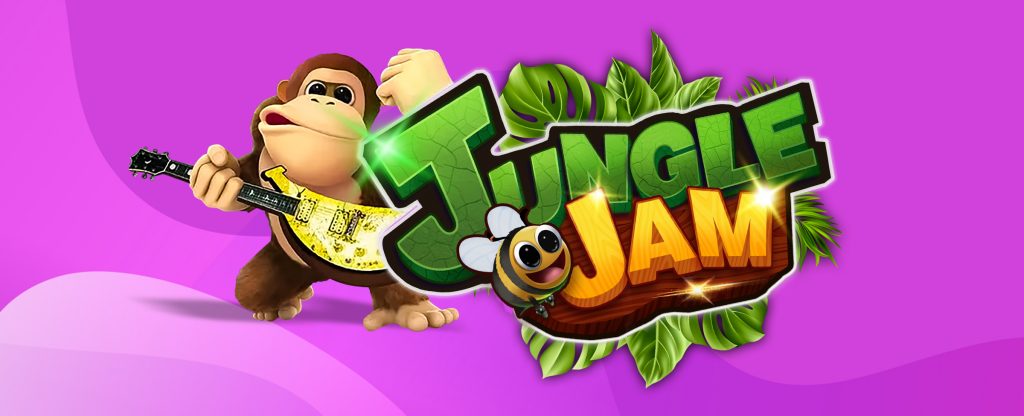 If your hair is tied up, now's the time to let it hang down. SlotsLV Spotify playlist will have you jumping up and down and rocking side to side as the guitars ring out and the drums thud so hard that they begin to feel like your heartbeat.
While this playlist has you lost in the lighthearted pop-rock beat of Fallout Boy's Love From The Other Side, the Jungle Jam slot will be rocking out with you just as hard.
Angus Young's guitar riff in AC/DC's Shot in the Dark sits comfortably atop the gorilla's solo in the game. Your hand will be pumping in the air with every gravelly, shrieked line from Brian Johnson, as it will be with every chance to win free spins with multipliers up to 64x.
Since SlotsLV is one of the best Bitcoin casinos, you can deposit with Bitcoin for a smoother, easier transaction experience overall, which is of course the mark of a true rockstar.
Feel Alive with Fast & Sexy
We all know that sensation of adrenaline mixed with possibility tossed in with plenty of fun, all atop a bed of a truly carefree moment. It feels like being alive!
Throwing caution to the wind and embracing the occasion are running themes in this next Spotify playlist, where you're Young, Wild & Free with Snoop Dogg and crew; then, before you know it, you're Setting Fire to the Rain with Adele as your heart soars along with hers.
Which is why you're sure to be air-punchingly enthusiastic for the day as you slide into the Fast and Sexy slot. This game will have you straddling that place where thrill-seeking meets suave and sophisticated. Life on the road with a shiny sports car is fast-paced and glamorous. That's especially true when you're getting free spins roadside assistance in the form of a nitro tank. All provided by a sultry woman in a leather suit, of course.
Another way to feel alive, however, is to play SlotsLV Hot Drop Jackpots. These are games that have hourly, daily, and Epic jackpots that drop at key times. Just watch the timer tick down and the amounts grow as your senses explode with the exhilaration of feeling alive!
When you've grooved and chilled your way through every one of our playlists and squeezed the final note from every last song, you're still in musical luck! Our playlist of casino songs, a fun-filled collection of classics and lesser-known treasures, offers more perfect tunes to accompany your next online slots sesh.
Your challenge now is to select the perfect Spotify playlist for you and hit play at SlotsLV!