Escape and Enjoy with these Simple Online Slots
Right now, it seems like everyone and their pet poodle needs a favor from you. Well, we, at SlotsLV Casino, have just the solution!
When life starts to pile up on you like a giant stack of pancakes, the natural urge is to pop out from under it before the whole thing topples over. That's when you know it's really time to skedaddle away and escape.
For those times, you might want a steadfast plan that you can pivot to. A game plan, you might call it. Because, when the going gets tough, the tough get gaming! Indeed: a world of entertainment awaits with these trusty SlotsLV online slots, carefully hand-picked for their perfect simplicity.
Forget about elaborate storylines or Inception-like side games. These titles are fuss-free and stripped back; they're all about the joy of letting go and letting it happen. Providing no one is pounding at your door or haunting your phone, then you can reach for this winning ticket. You'll instantly know which simple slots offer enough thrills to hold your attention even as they help you switch off, decompress, and just take it easy.
So give yourself permission to escape. These simple online slot machines are selected to help you relax your mind, settle your soul, and boost your balance – in every sense!
1. Reels of Fortune Hot Drop Jackpots
Reels of Fortune Hot Drop Jackpots takes you back to a simpler time of classic 3-reel one-armed bandits.
It's familiar territory with its cherries, bars and sevens, but with diamond Wilds, and peppy piano music inspiring you to sink into a comfy chair, forget about the day, and let the game take over.
Best of all, you might even relax right into a mega simple mega win.
This game has three Hot Drop Jackpots which are required to drop at key intervals, including the Super Jackpot, where you have the chance to walk away with a mind-boggling, life-changing amount! Don't worry though, you don't have to pull any fancy tricks to get one. You just need to land three crown symbols, and you're on your way!
2. Mystic Elements
Just try not to relax amid the ethereal glow and hypnotic music of Mystic Elements. From the moment its five reels spin, you're transported to another dimension where the living is as easy as it gets.
The elements of the universe spin through with sparkles and chimes when you land a win. Three scatters float you off to the free spins round with up to 150 slots free spins. But don't get up – you don't have to lift a finger! This feature is as simple as it gets: all you need are five Light symbols to win the progressive jackpot.
3. 5 Times Vegas
Let go of the stress of watching five reels and a thousand paylines, and instead let the presence of just three reels and three paylines put your mind at ease with 5 Times Vegas.
5 Times Vegas is a laid-back opportunity to explore your happy place among the neon lights of The Strip. You'll recognize all the classic slots symbols, but keep an eye on the multipliers. Multiplying Wilds of 2x, 3x, and 5x can land on the reels and grow your wins. If one lands on reel 3, then reel 2 gets another spin. There's nothing more to it!
4. Robyn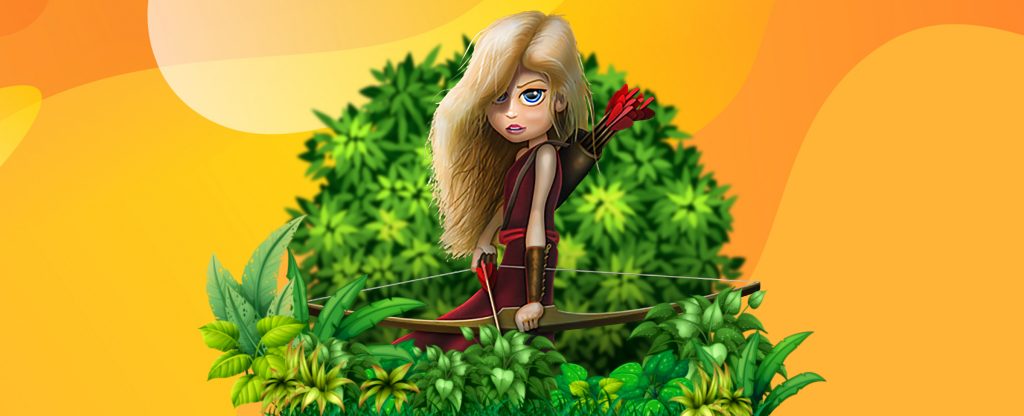 Robyn is a simple gal living a simple life in Sherwood Forest. While she'll do anything to defend her land with her bow and arrow, she also prefers to spend her days peacefully among the trees, practicing her aim.
If you catch her at just the right time, she may shoot down a symbol or two in your base game, replacing it with another regular symbol. If you get three or more scatters, you get a series of free spins. Like we said, simple!
And if you want to share these simple slots, like Robyn, with a friend, you'll also get a bonus from our SlotsLV refer a friend program. Just a nice little perk to go along with a pleasant, carefree day!
5. 777 Deluxe
If you enjoy reading or watching true crime mysteries to relax, then you'll love chilling in the lounge with 777 Deluxe, or some of our other similar slots.
There's nothing crazy to decipher here. Again, the symbols are all the classics you know and love… except for the mystery symbol.
This symbol appears as a question mark, and transforms into another regular symbol. If you land three, you get the chance to spin yet again – for one of eight jackpots by landing matching sevens, including one very big SlotsLV progressive jackpot!
6. 10 Times Vegas
If you've got a long weekend or a few hours of downtime before you've got to head out, why not go back to Vegas to see if there was anything you've missed?
You may be surprised to find even more multipliers waiting for you inside this slot online. The good news is, you don't have to do anything extra to get them. Just kick back and go with the flow!
In 10 Times Vegas, the setup is the same as with its "5 Times" predecessor. But this time, your Wild multipliers can bring an even bigger payday! You have the chance to trigger a randomly awarded jackpot symbol, which can result in a super-sized progressive jackpot.
7. Fa Fa Fa XL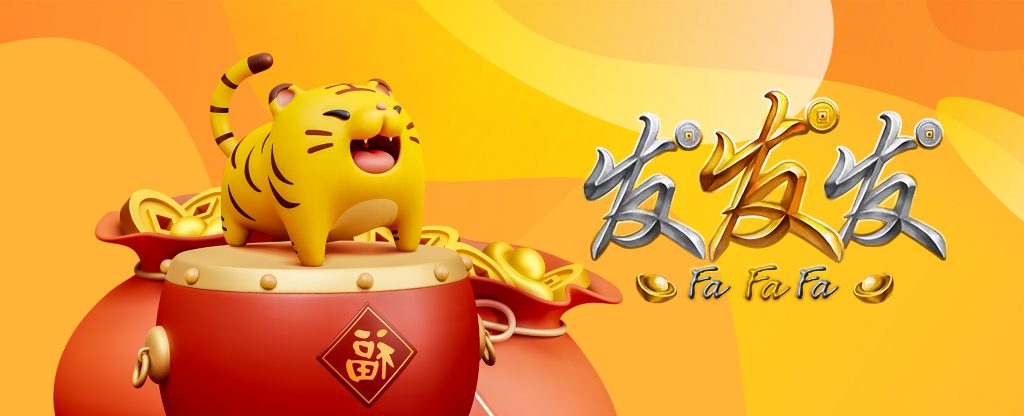 Three reels, one payline, and four colors. That's the simple and straightforward world of Fa Fa Fa XL.
There's nothing to overthink or get hung up with in this classic slot! The symbols represent the Chinese character for "Fa". If you land three Fa symbols of the same color, you win!
Oh, glorious simplicity! The red Fa pays the highest, and a mix-and-match pays the least.
For an even simpler way to play, you could always play Fa Fa Fa XL, or any of the games listed here, with Bitcoins gambling. That way you can quickly deposit in crypto and play in USD. Fast and simple, just how we like it.
8. Riches in the Rough
Sweating it out in workers' clothes and digging through rocky earth is hard and dirty work.
Luckily, in Riches in the Rough, all the hard labor is already done for you. All you have to do is say yes to the bags full of diamonds in this slots game.
Just under the surface of the reels, dazzling jewels and gems beckon you to collect them. One big bundle, in particular, is your bonus symbol, which can award up to 20 free spins.
While you're spinning away underground (theoretically, of course!), the Wild pickaxes can multiply your wins up to 27x.
9. Goldbeard
Aside from all the fighting and pillaging, life as a pirate was surprisingly more laid back than you might think.
At least that's how it is in this online slots world! Goldbeard is the leader of this crew, and he likes to keep things simple.
You're not sailing on a stormy sea or shooting cannons. Not on Goldbeard's watch! Instead, you're lounging in the soft, warm sand.
When your cap'n makes his way over, he may award you for your lounging with up to 24 free spins – and all wins are tripled with nothing extra needed for you to do.
When it comes to simple online slot machines, these SlotsLV online slots are as breezy and effortless as it gets. You won't have to decipher tricky symbols, navigate complex features, or even get out of your loungewear to meet these new and eager characters. All you have to do is hit spin, relax, and let the wins come to you!