SlotsLV Hall of Game: the Best Slots of 2022! (As voted by you)
2022 is coming to a close, and you've been cordially invited to take a front-row seat as we announce the winners of our best slots of 2022! But before we crowned the winners, we asked for YOU to help pick them.
We narrowed down the best 2022 slots to our top three SlotsLV online slots in each category and you decided which ones go into the Hall of Game for 2022.
So check out the results of your favorite slots at SlotsLV Casino for each category!
The winners for the best slots in 2022 are…
Best Retro Slot
For the slot purists out there, nothing could be more enjoyable than playing a slot game that really takes them back.
These online slots may feature fewer reels and rows, but the top retro online slots certainly aren't lacking in modern-day prizes. They can all be played via gaming crypto, too, for faster deposits and withdrawals, and 10 bucks worth is all you need to get started playing.
Our first finalist in this category is 777 Deluxe, which has classic symbols laid out over translucent reels, and a mystery symbol which leads to a bonus round where you can win a hefty progressive jackpot.
Then, there's Reels & Wheels XL, which takes retro to new heights with its five progressive jackpots coming from an old-school one-armed bandit.
And for those who played it in 2022, 10 Times Vegas took you back in time to Vegas' early glory days, with its minimal slot machine and grand payday potential coming from its Wild multipliers and progressive jackpot.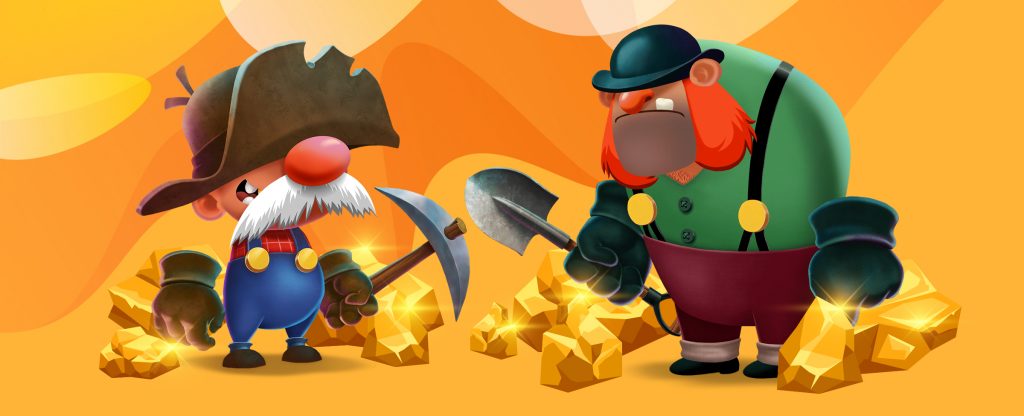 Best Adventure Slot
Everyday life can get a little mundane at times, but don't worry, that's what these action-packed adventure slots are here to solve! Whether you're aiding pirates, digging for treasure, or saving a city from bandits, adventure slots are the best way to feel alive.
With Gold Rush Gus and the City of Riches, you join a gold-digger on a hunt for priceless ancient artifacts in the jungle. If you oblige, he may even reward you with a special bonus game where you can uncover coins to win a variety of prizes.
Or, if you really want to test your limits of adventure, you could travel back in time to the beginning of the Earth in Genesis Island, when dinosaurs roamed freely and gorillas the size of skyscrapers chased you through the jungle to find huge payouts of up to 3,200x your stake!
Multiplying the fun in 2022 slots were the superheroes in Super Wilds XL. You'll know exactly what we're talking about if you were one of the lucky few who joined Multiplier Man, the Spin Twins, and Expando Man for unique prize-powers that helped you reach up to 1,000x your stake.
Best Hot Drop Jackpot Slot
2022 was the year when we first rolled out the ever-popular SlotsLV Hot Drop Jackpots, and these slots changed the world of online casino gaming forever.
Hot Drop Jackpot slots are games with three must drop jackpots that are required to trigger every 60 minutes, 24 hours, or anytime! They come in all sorts of themes that are all worth a try, but three in particular have stood out as the most popular.
A Night With Cleo gets the heart pounding, and not just because of the pending jackpot. It features the stunning Egyptian Pharaoh femme fatale along with a free spins round with multipliers and a special gambling feature to double your wins.
Golden Buffalo sends you on a hunt through the old western canyons for the Hot Drop Jackpots and multipliers up to 3,125x, while Reels of Fortune has players feeling fortunate when they get to spin a bonus wheel for a staggering 24 different multipliers.
Best Fantasy Slot
When it comes time for an escape, SlotsLV is your happy place, with some fantastic fantasy slots. From epic quests to evil queens, we know how to stir up your imagination!
In 2022, you got the chance to storm a castle for Treasure Coin free spins inside Wynloch Keep, and fight a fire-breathing dragon inside Dragon Blast with expanding reels and endless re-spins.
Then, just when you thought you had seen it all, the full moon came out and the howling of the Mythic Wolf jolted you awake from your slumber. When you followed his howl, you came face to face with a free spins round offering Wild multipliers reaching 10x, and you knew your online slots fantasy adventure was only just beginning.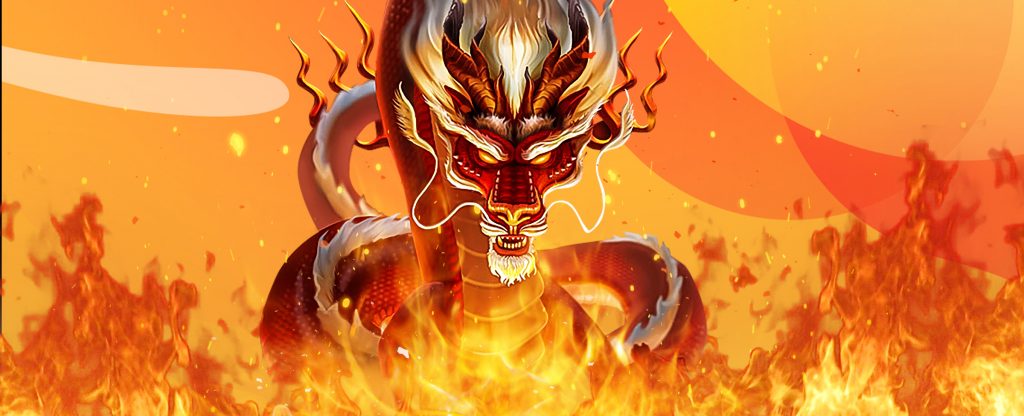 Best Character Slot
SlotsLV Casino has gangs of characters that you'd love to welcome into your friend group, some of whom stand out as being especially memorable.
Our lovable gentleman better known as Gus who runs the reels in Gold Rush Gus has an unforgettable grin, and he loves to dig for gold with interactive bonus rounds and multiple progressive jackpots.
For a more serious gang that needs to get stuff done, there's the crew in Cyberpunk City, led by a pink-mohawked lady wielding a laser gun, cyborg sidekicks, and a random progressive jackpot.
If you were a little naughty in 2022 you just may have experienced the wrath of the gods inside Fury of Zeus. But if you spun the reels for repentance, he just may have forgiven you with his godly grace and lavished you with a random progressive jackpot after any spin.
And if you want to be as memorable as these characters, learn how to refer a friend and collect a referral bonus. You'll go down in history, and these slots characters will be pleased to have another companion to add to the group!
Best Free Spins Slot
For some, 2022 was all about the free spins slots, and for good reason, too! There's no greater way to win real money in a game than to unlock free spins, and some games in particular did this with true finesse.
The cuddly panda friend inside Panda Pursuit: Royal Edition never shied away from free spins with multipliers. You could get up to 25 free spins if you landed five scatters, and only two more scatters would trigger some again!
During the holidays (and probably on your casino 2023 must-play list even-still), you likely experienced a Crazy Christmas when the head elf asked you to press a red button to trigger 25 slots free spins with multipliers up to 10x.
Just when you thought your frisky cat had calmed down and finally agreed to your rules, he took the throne inside Cat Kingdom to rule over your living room, offering up 30 free spins and the higher-paying King Cat symbol that replaced those regular ones.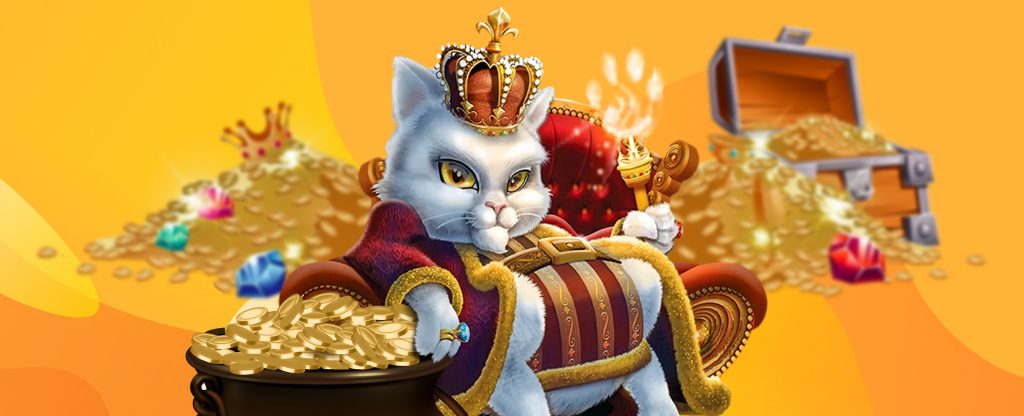 Best Sports Slot
Whether you were watching football after Thanksgiving dinner, shooting some hoops in your driveway in your free time, or shouting at the soccer ref from your couch, the best sports slots of 2022 had you right there in the game with them.
Gridiron Glory gave you the opportunity to strike awe into a stadium packed with fans, as cheerleaders cascaded winning symbols down, and you broke records with stacked Wilds and up to 25 free spins.
When you hit the court in Streetball Star, you were just expecting to let off some steam – you had no idea that you'd be stacking up Wilds, cleaning off spray paint for cascading reels, and winning 15 free games of shirts vs. skins.
Then again, maybe you were tuned into World Cup Football – or as we call it, soccer. You were cheering for Team USA's best players as they took the pitch in search of trophy Wilds, 10 free spins, and added re-spins with locked Wilds for bigger payouts.
So, which online slots were your favorite in 2022? Do they match the results of this list? Let us know on Twitter @SlotsLV Casino!