Luck & Magic Slot Game Review
A bit of luck can lead to a whole lot of magic, and you're about to witness both within the ancient kingdom of the SlotsLV Luck & Magic slot.
A valiant warrior embarks on a perilous quest to uncover the mysteries of five magical cards. This warrior is tall and resolute, clad in a suit of battle-worn armor. He treks through the timeless terrain seeking the luck and guidance of a powerful wizard, who knows, according to whispered wisdom, where the treasure is hidden.
In this Luck & Magic slot review, you are that warrior! A regular hero-of-the-day, ready and willing to harness the power of the wizard's magic and conjure up one lucky payday.
You must traverse the shadowy forest and prove your valor in the final bonus game of chance, or; take the secret Buy Bonus passage, bypass the battles and arrive at the bonus immediately. Tighten your armor, fine player, and prepare to play the Luck & Magic slot!
Should you spin it?
Those who wish to think outside the slots box for a game that's both simple yet ripe with drama will be honored to bow down at the foot of this slot, and this is why:
✓ One primary feature to focus on
✓ In-depth storyline
✓ Interactive bonus round
✓ Option to skip ahead with the Buy Bonus feature
✓ Low minimum bet ideal for smaller bankrolls, but a huge maximum bet to accommodate high rollers
✓ One of the top Bitcoin slots when you deposit with crypto. View your balance in USD while your deposits and withdrawals will be completed faster, and they'll be locked in a fortress of enhanced security
The perilous quest for good fortune isn't for everyone, and this is why some warriors may prefer to hang up their armor and trudge on to the next battle:
X You prefer an elaborate lineup of features
X The slot's detailed graphics and storyline are not typical for 3-reel games
Game Overview: With a Touch of Magic, Your Lucky Spin Awaits
Your journey begins on a misty morning when you ride your trusty steed towards the towering spires of the magic castle. You wish to have word with the fabled wizard, gently caressing his crystal ball.
You kneel before him and beseech his aid, telling him that you have heard of an ancient treasure stirring within this slot, and you wish to claim it.
With a raspy whisper, he tells you of a chamber within this very slot in which you can find the highest multiplier value mankind has ever beheld… but only if you have a little luck.
Rubbing your lucky talisman of bets, you know that good fortune will be your guide. You march forward with the top symbols close behind such as a fellow male and female warrior and a stalwart beast.
You will soon discover all that lies within the Luck & Magic slot at SlotsLV:
3 reels
3 rows
5 paylines
Minimum bet: $0.10
Maximum bet: $1,000
RTP: 96.23% overall and 95.99% through the Buy Bonus
Win 999x your bet!
Bonus game
Buy Bonus
Luck & Magic Features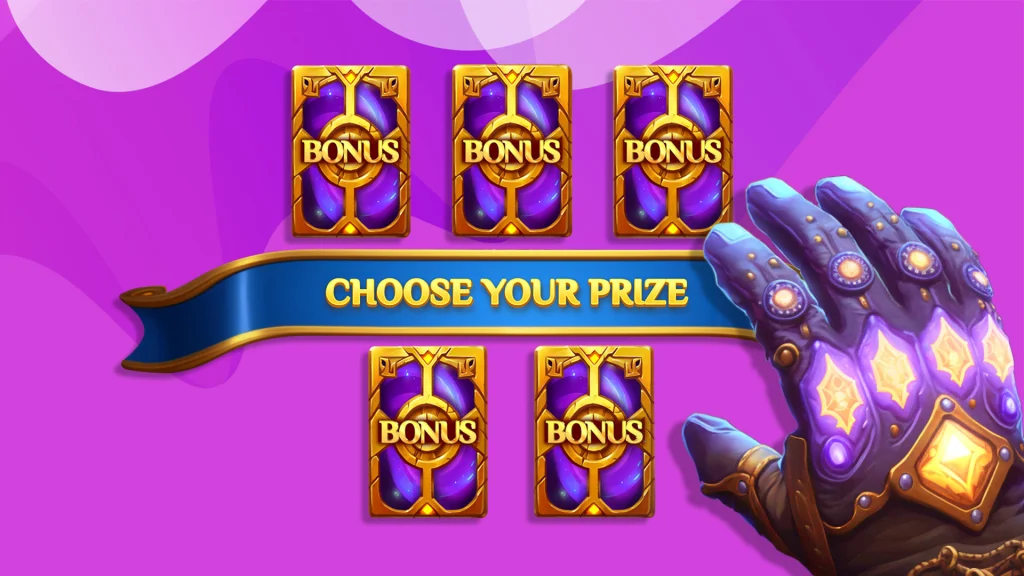 The bonus round, which holds the prize you and your courageous cohorts seek, cannot be accessed but through the magical touch of the wizard himself. As long as you follow his guidance, you will soon gaze your eyes upon the glowing magic of the game's highest win.
A warrior who is truly noble would never turn down the aid of a friend. If you refer a friend to help you on your quest, SlotsLV will anoint your balance with generous rewards, giving you the luck you need to edge closer to your treasured goal.
Bonus Symbol
With each step you take in every spin, the magic of the wizard grows stronger as your bonus symbol. You fall to your knees as he appears three times, once on each reel. This is the moment when he reveals the hiding place of the bonus round where you engage in a game of chance.
Bonus Game
Before you is a table made of weathered wood. Five cards sit atop the table, emitting a magical glowing light. Each card harbors the power of a multiplier, but you won't know which one it is until you select a card to be revealed.
You run your hand over each card, letting the hidden multiplier value speak to you through its aura of magic. Then you find the card – yes! You're sure this is the one. You turn it over, and your fate is revealed. You won a multiplier from 1x to 999x your bet!
Buy Bonus
Even the most resolute warriors can grow fatigued, though your passion for the treasure is still burning bright. If so, you may purchase the Buy Bonus feature to skip ahead.
When you do, your next spin will result in the Bonus Game, and you will be faced with the opportunity to select the best card which reveals your lucky fate.
If you love this game, you'll also love Witches and Wizards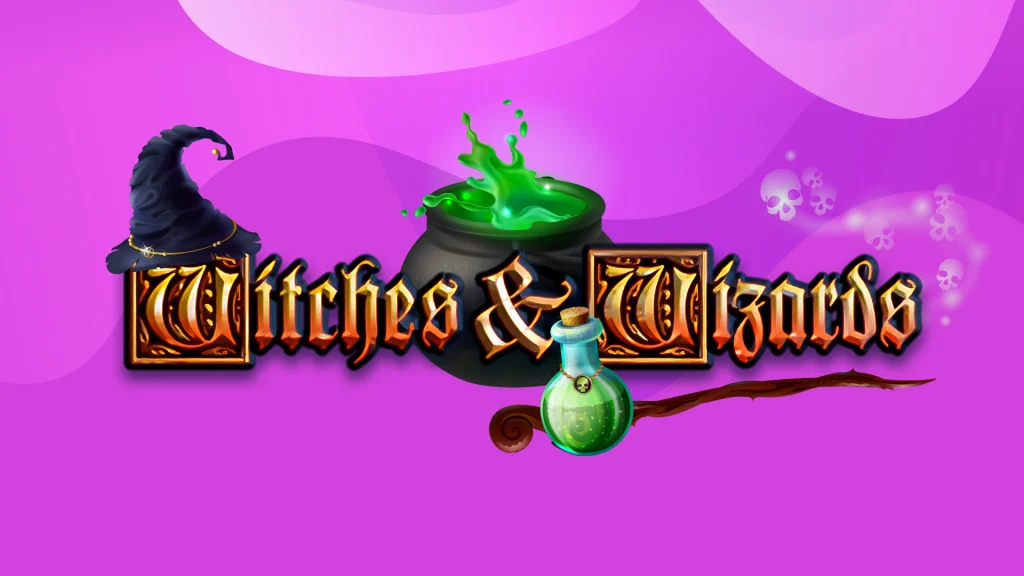 Once you taste the thrills of a treasure-seeker in this Luck & Magic online slot review, you can never quite return to an ordinary life.
You'll know that, wherever you are, another quest awaits you within the Witches and Wizards slot where ancient artifacts are infused with magical powers over the 5 reels and 3 rows of your game.
If you follow the witch's spell, guiding you by your heart, you may discover a realm of free spins in which four unique Wild and multiplier features are cast on the reels in a Magical Experiment feature of awards.
Beyond the magic of the slot, so readily apparent on the reels, is another realm of possibility inside Hot Drop Jackpots slots. These games have been blessed with their own wizardry at SlotsLV to drop a jackpot every hour of every day, and you are the warrior who is granted entry to their reels in order to claim them.
Play Luck & Magic at SlotsLV Casino Now
You, brave warrior, have completed your quest for multipliers and conquered the SlotsLV Luck & Magic slot. You were guided by the magic of a wise wizard and the luck of an invisible force to select the right card. Hopefully now, by the powers that be, we will find you standing tall and proud as the guardian of the not-so-fabled jackpot.