8 LUCKY CHARMS SLOT GAME REVIEW
You're invited to come along on a journey to the rural lands of ancient China to discover the eight lucky charms. Here, the grass blows gently in the breeze and flowers blossom sweetly overhead. As you enter into the green and yellow pastures, a roar can be heard bellowing in the distance. Your ears perk up at the sound, and you know that the red reels are about to descend from the sky and lavish you with wealth.
As the good luck charms appear on the slot reels, you're bound to encounter some lucky treasures, including gifts from the emperor and empress. Are you ready to take off in one of the most stunning adventures of wealth and good fortune?
Get ready to start your journey with the SlotsLV 8 Lucky Charms slot! Let's not keep the guides waiting, shall we?
SHOULD YOU SPIN IT?
In this 8 Lucky Charms Slot Game Review, we share everything that fills this online slot with potential fortune. This is what you'll find within the reels rich with lucky red:
✓ 50 paylines
✓ Wilds with multipliers
✓ Expanding wilds
✓ Lots of free spins
✓ Bonus round (Win up to 50x your bet)
✓ Classic, engaging graphics
✓ Minimum bet: 0.5
✓ Maximum bet: 100.0
✓A Bitcoin slot
Some players may find they aren't yearning for the lucky charms of Asia, and this is why some may choose not to play:
X No progressive jackpot
X A moderate slots RTP of 93.2%
GAME OVERVIEW: GOOD FORTUNE AWAITS
According to Chinese tradition, red is the color of prosperity, which you find again and again within slots to celebrate the Chinese New Year. In 8 Lucky Charms, you will have no shortage of the lucky color red when you step inside the crimson reels of this prosperous 5×3 paradise.
Many more ancient traditions of Asian culture adorn these reels as well. Good and evil converge in a yin-yang, a turtle sits atop stacks of gold coins, the maneki-neko money cat waves you forward, and an emperor and empress stand dignified and draped in fine garments.
8 LUCKY CHARMS FEATURES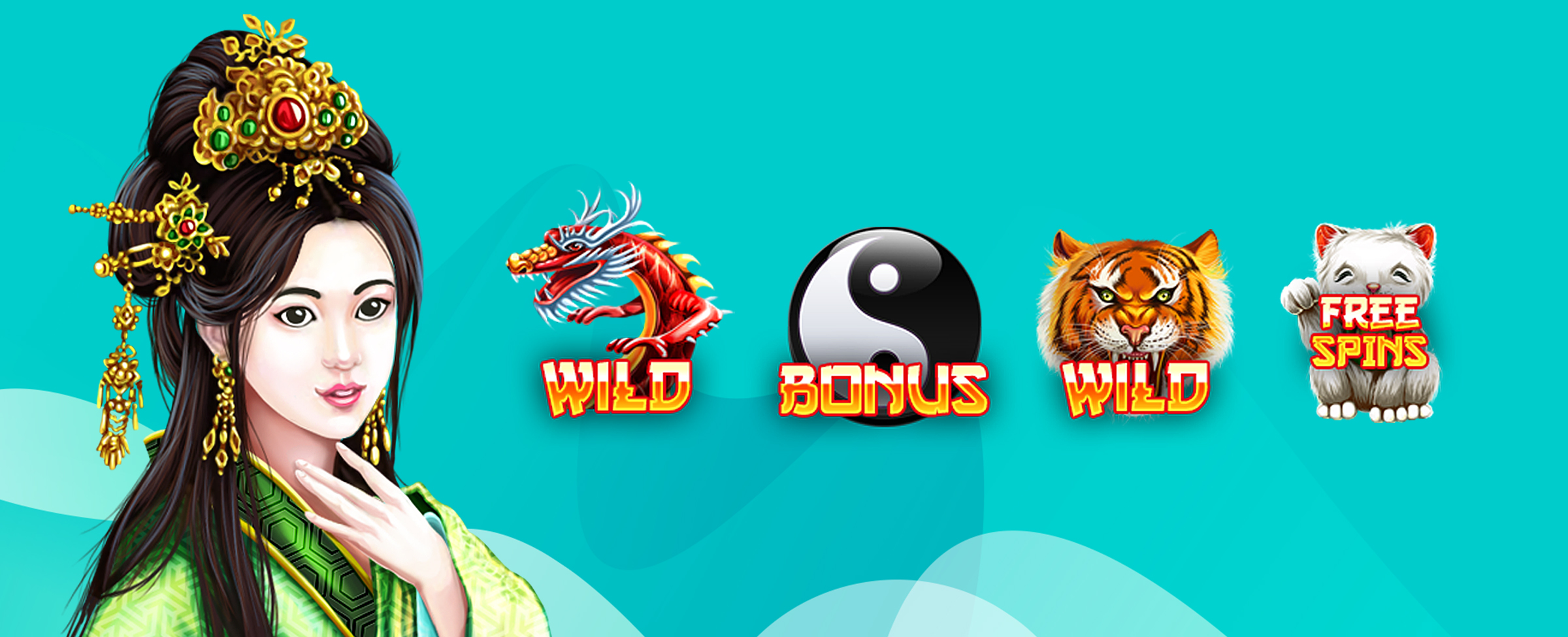 Your fortunate rendezvous with the eight lucky charms comes about through this game's ample features. When luck warms up to your slot online through the symbols, she'll help you unlock free spins and bonuses, and become prosperous through her game!
WILD TIGER
That roaring that you heard while entering the field was the tiger, and those who are new to the forces of good fortune will never see him coming! The Tiger replaces any regular symbol in the game. When it appears more than once in a winning way, it transforms into a fierce dragon with special multiplying power! That line multiplies by 3x when there are three, and 5x when there are four.
WILD DRAGON
Once you awaken the dragon, he cannot go back to rest. If you reach the free spins round via three or more free spins symbols, the wild dragon can be found roaming through the reels. When he lands on reel three, he expands to take over the entire reel, awarding wins as he transforms regular symbols and makes your bank balance soar.
FREE SPINS
The way to the free spins round is through the free spins symbols, and you need three or more to launch it within 8 Lucky Charms slot at SlotsLV. When it's triggered, you become as powerful as the emperor, and you can select for yourself the prizes you'd like to spin for in the game:
20 free spins
10 free spins with 2x multipliers
5 free spins with 4x multipliers
BONUS GAME
Your luck hasn't run out quite yet, and there's another round where the highest win remains. The Bonus Game is triggered when you land three or more Bonus symbols in the base game. All of the charms are displayed on the screen, and you have to reveal three charms of the same color to win a prize, all the way up to 50x your stake.
BEST POSSIBLE WIN
Some SlotsLV online slots don't have one big progressive jackpot that's always growing. Instead, there's a huge sum of money lying within the features of the game itself. In this case, you can find the largest win inside the Bonus Round. If you bet on the maximum amount and you unveil three charms of the same color and the right prize amount, you could win up to 50x your bet, and that's the size of any spectacular jackpot!
As an added plus, tell friends about 8 Lucky Charms and SlotsLV and you could also collect a refer a friend bonus!
IF YOU LOVE 8 LUCKY CHARMS, YOU'LL ALSO LOVE TIGER TEMPLE!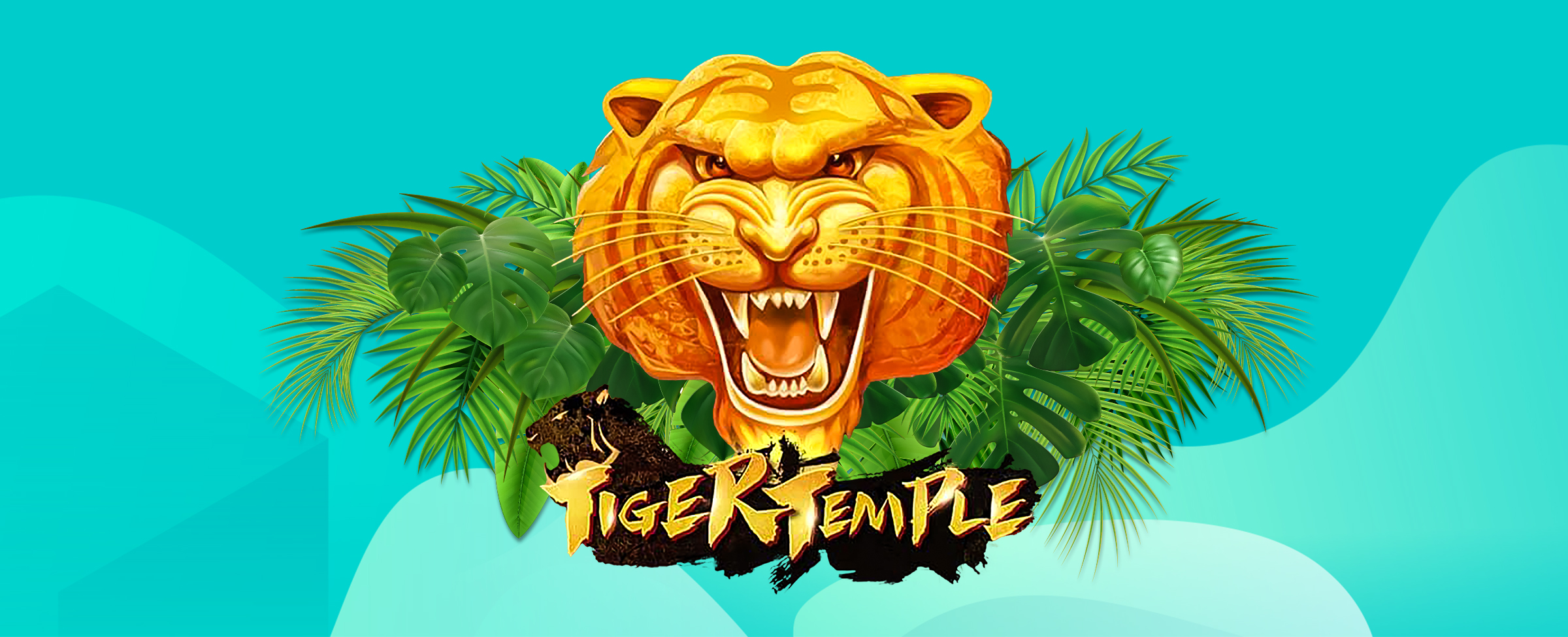 If your luck still has a few spins in it, we've got just the game to warm it up a little bit more in yet another journey through Asian culture and symbols of luck.
In the Tiger Temple slot, you will also find tigers, gold coins, and dragons. These symbols are packed with extra luck, and they don't hesitate to bless you with their fortune within ample bonus rounds of free spins and respins.
PLAY 8 LUCKY CHARMS SLOT GAME AT SLOTSLV NOW
As long as you have a wish and a minute to spare, you can try your luck within the fortunate reels of this slot at SlotsLV Casino. To take a bit more control over your luck, you could always use one of our top casino promotions to add to your chances.
As the 8 Lucky Charms online slot review says, you'll know it when the waves of luck come over you, and it'll have you smiling with wonder at the marvelous lucky charm of it all!
---
Did you know there's hourly and daily jackpots at SlotsLV? Try Hot Drop Jackpots today!