10 TIMES VEGAS SLOT GAME REVIEW
In a place like Las Vegas, the extravagance is through the roof. Anything could happen on the grounds of the Strip, but it's the SlotsLV 10 Times Vegas slot that knows where the secret jackpots are hidden. Just one wager, and this slot grabs you by the hand and opens up doors to a spirited Vegas experience you could only find through your mobile or PC.
It all starts in a classic Vegas fashion. The evening is fading into night, and you're sipping on vodka martinis between spins of the slots. You emerge from the casino building where night has fallen outside, and there it is: your very first glimpse of the Strip at night.
It's lit up from corner to corner from as far as the eye can see. This is nighttime in Vegas, and the real fun has only just begun.
---
GARY B. FROM MA WON $177K PLAYING 10 TIMES VEGAS AT SLOTS.LV IN MARCH 2023!
---
SHOULD YOU SPIN IT?
If you like a straightforward slot that offers hefty rewards and a theme to remember, then 10 Times Vegas is the online slot for you to spin.
Pros:
✓ Bright and classic theme
✓ Stunning progressive jackpot
✓ Two mini jackpots
✓ Straightforward features
✓ Hoards of wild multipliers
✓ RTP: 96.47%
✓ Minimum bet: .09
✓Maximum bet: 120
✓A best crypto slot
Cons:
No extravagant features or bonus rounds
Only three paylines
GAME OVERVIEW: WHAT HAPPENS IN VEGAS, STAYS IN YOUR BANKROLL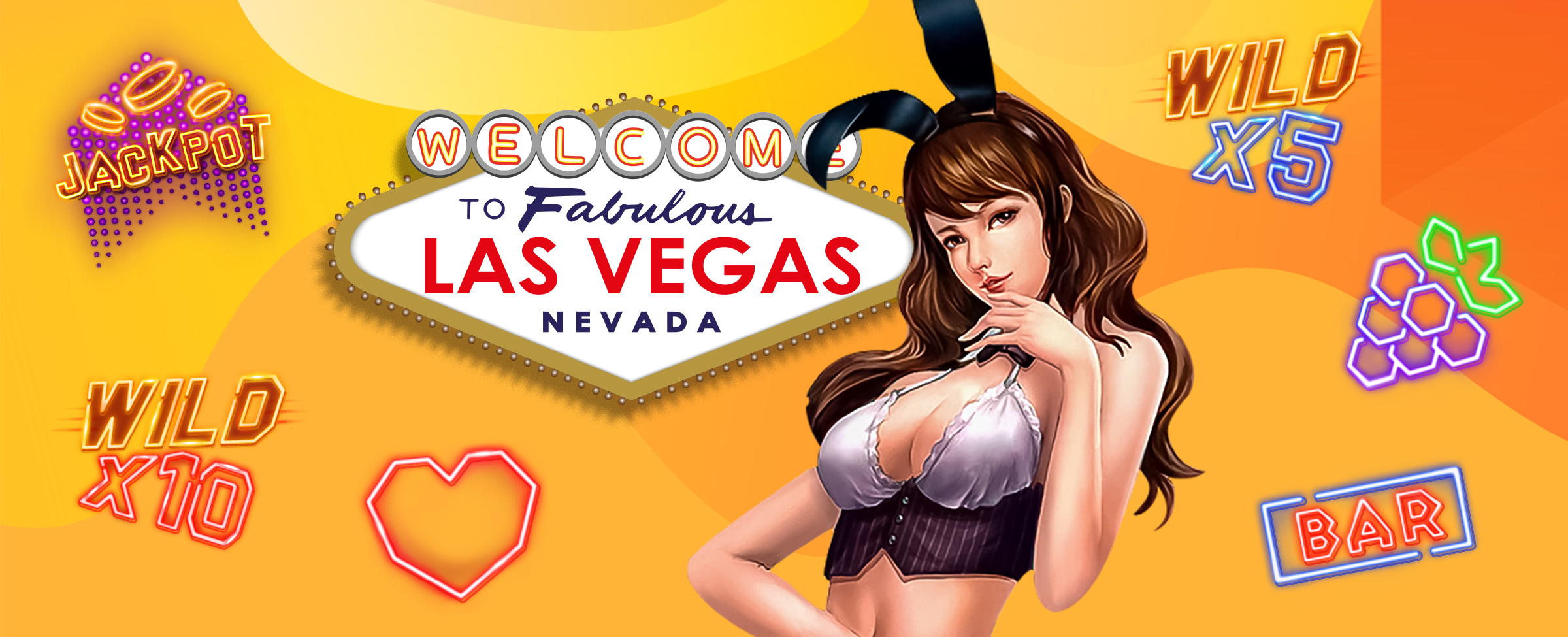 As you stroll through the Strip, suddenly the buildings drop down in a blur, and a new scene rises up around you. Tall, sharp mountain peaks sprout up on every side, and the ground beneath your feet trembles and transforms into a glowing red trail. 3 reels and 3 rows zoom to the earth in a flash, and settle before your eyes.
Sevens, grapes, cherries, hearts, dollar signs, BARs, horseshoes, and wild multipliers are pulsating through the reels and rows in vivid neon. A gigantic circle that says "Spin" is hovering just an arm's reach away on a glowing blue platter. Do you reach out and spin it?
The moment your fingers land, the exclusive Vegas slots experience begins!
---
Refer friends to SlotsLV and top up your account with a casino referral bonus per friend!
---
10 TIMES VEGAS FEATURES
The wins might be extravagant, but the features of 10 Times Vegas slot at SlotsLV are very straightforward.
As you spin through the playground of neon and bells chiming, take a quick glance to your left. That is a paytable that represents your winnings for each symbol. Whenever you land three matching symbols in a row on the paylines, you get paid according to your bet size.
These are the regular symbols in order from highest value to lowest:
7
BAR
Horseshoe
Dollar sign
Heart
Grapes
Cherries
WILD MULTIPLIERS
The highest paying symbols are the Wild multipliers, of which there are three: Wild x2, Wild x5 and Wild x10.
If any of them land in a payline, they can replace any other symbol to help you win. The real magic of the Wilds, however, is that when multiple Wilds land on a payline together, their values are multiplied together.
If any Wild appears on reel 3, it triggers reel 2 for another spin.
A VEGAS-SIZED PROGRESSIVE JACKPOT
A lot of your winnings in this online slot are likely to come from the Wild multipliers. Aside from that, the Vegas-sized winning lies within the SlotsLV progressive jackpot.
The jackpot has its own symbol that isn't available on the base game. This symbol randomly appears if the wild retrigger combination has any win. In that case, the jackpot spin has just one payline from left to right, and you're paid based on how many land on that line.
These are the values of the jackpot symbol:
1 symbol: 10x your total bet
2 symbols: 20x your bet
3 symbols: hoot and holler like you could only do in Vegas – this is the jackpot win!
IF YOU LOVE 10 TIMES VEGAS, YOU'LL ALSO LOVE 777 DELUXE!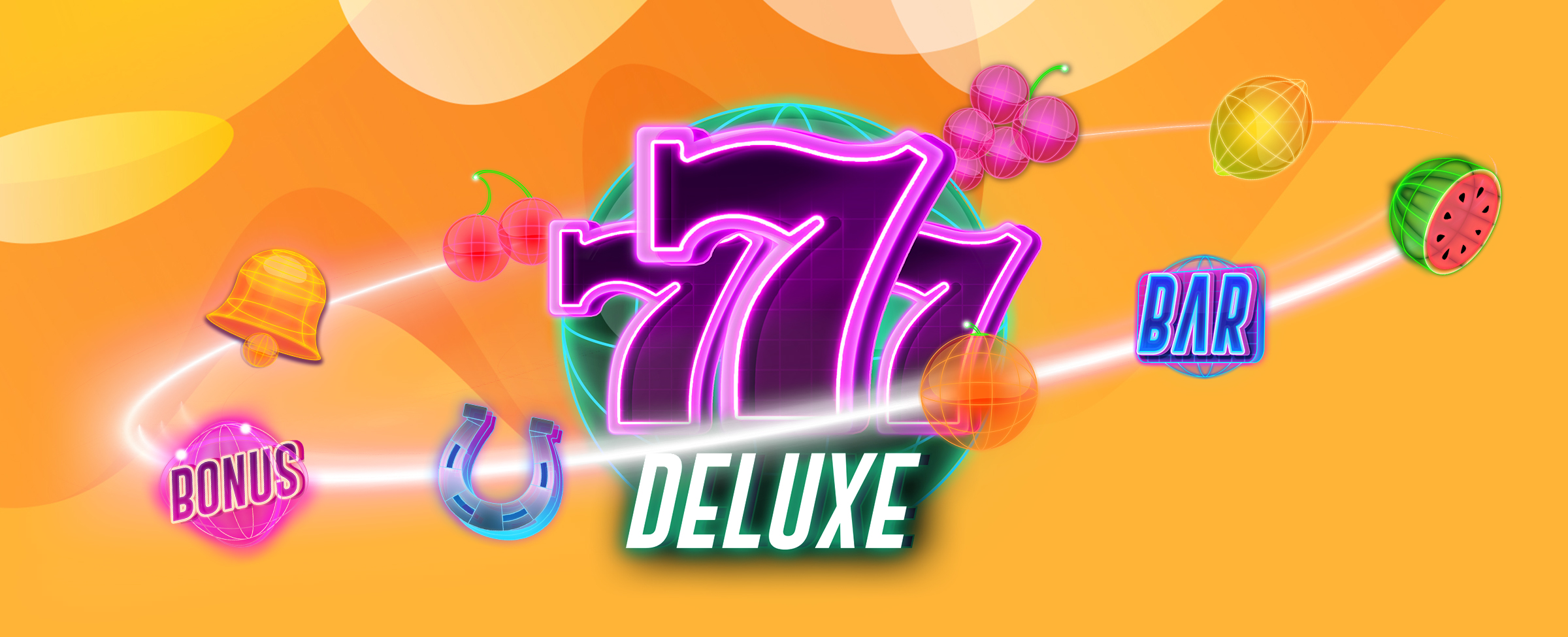 If it's the neon lights, straightforward features, and progressive jackpot that have you giddy for 10 Times Vegas, then don't stop there! 777 Deluxe is yet another game that's bursting with neon and overflowing with progressive-style cash.
In this 5×3 slot, classic symbols spin around, and three question mark symbols trigger the bonus. Ten paylines fade to one, and you spin 3 reels to land matching sevens. Three golden sevens win it all, but there are seven other bonus wins to land on even if you don't! Find out all about it in our 777 Deluxe game review.
Plus, there's also a version of 777 Deluxe that features SlotsLV Hot Drop Jackpots. Instead of the one progressive jackpot waiting to be won, there's hourly, daily and Epic jackpots dropping anytime!
PLAY 10 TIMES VEGAS SLOT GAME AT SLOTSLV CASINO NOW
There's no doubt about it – if you love the lights of Vegas and dream of hitting it big in the original home of jackpots, then 10 Times Vegas is the perfect new slot to get you there. It's a Vegas-style chance, without the Vegas-style bills.
This SlotsLV Casino game was born to shine on mobile! Simply open it up in your phone's regular browser to start playing – no app required!
The vibes of Vegas are stretching out to reach you, and all you need to do is reach back, grab it with both hands and tap "Spin" for thrills guaranteed to last longer than a Sin City marriage.
For more reviews and inspiration, take a look at our growing library of slots game reviews right here!