Complete Online Slots Guide for Real Money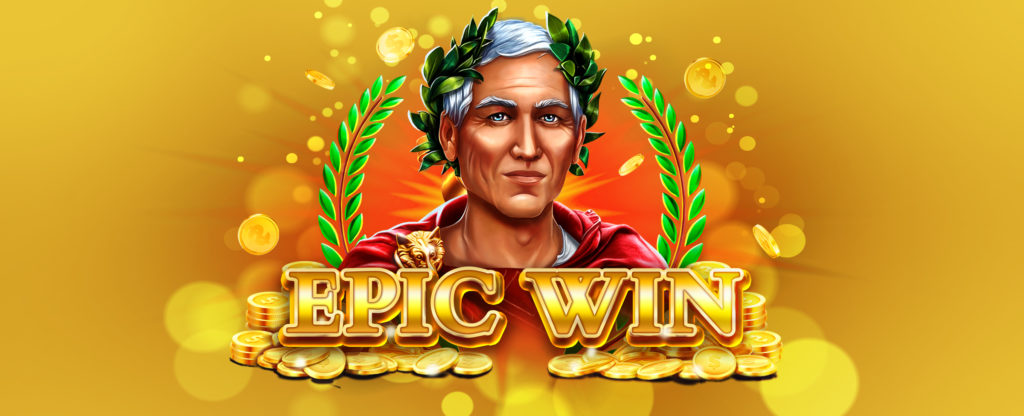 If you've been in the real money, online casino slots scene for a while, you've likely heard of big winners breakdancing off into the sunset with multi-million dollar checks in tow. Life could be a dream!
The next big winner: what if it was you? Can you dream up numbers like that? Taste the cocktails and feel the sea breeze? Step on in: you've come to the right place!
We work tirelessly to bring you the greatest experience as you shoot for the stars. SlotsLV offers online slots for real money, with outstanding features, themes and effects. But more importantly, lucrative bonuses, jackpots, and paydays. We hate to boast, but we're rather proud of these things.
It doesn't matter if you're a total beginner or a seasoned slot player, or anything in between: we've got the perfect online slots for real money, just for you.  
Now,  if you're wondering how to play online slots real money for the big win, read on. This guide will cover all you need to know about how to Play Online Slots Now, how to win, and even how to toss around fancy real money online slots lingo at dinner parties. 
Shall we take it from the top?
How to Play Online Slots
The good news is that playing online slots for real money falls in the easy basket, but there are a few key things you should know before diving in. (Note: please don't dive into baskets.) 
Betting Limits
In order to play online casino slots for all of that real money, you'll need to make a bet on the paylines before you spin.
Each slot has specific bet limits, with both minimum and maximum betting sizes. You'll find these betting limits in the game descriptions, and they can range anywhere from $0.01- $200+. A bet for all budgets.
The rule of thumb is that if you want to win more, you'll be making higher bets. You do this simply by betting more coins on more paylines. Then, once you have your money on more paylines, you have more chances to land winning combinations. 
The max, or maximum bet, is the go-to betting size for many players. That means you're betting on all possible paylines with the highest number of coins per line possible, with the highest coin value on offer. 
In most online casino slots real money, the max bet is required to win the progressive jackpot, which is covered in more detail later in this article. 
Paytables
Next up in learning how to play online slots for real money is reading the paytables. This is an essential first step before you start playing, because it tells you the rules of the game.    
This is what you'll find in a paytable:
Paylines
The paylines tell you where your winning combinations have to land. Some games have just a few paylines, going from left to right. Others have hundreds, going up, down, zig-zag, and all around! The more paylines you see, the more ways you have to win. 
Symbols and Winning Combinations
Every slot has special symbols associated with the game theme. You have to land certain combinations of these symbols on a payline in order to win. The symbols, their value, and the winning combinations are all laid out in the game's paytable.
Bonus Features
Bonus features are the highlight of each game. Those can be free spins, bonus round games, a gamble feature, or any other number of special activities. Bonus rounds offer more prizes, and they're usually where you can find your way to the jackpot.
Progressive Jackpots
Speaking of jackpots. This is important. 
A progressive jackpot is a jackpot that gets bigger and bigger with each new wager in the game. The jackpot starts off with a seed amount provided by the casino. As it grows with the wagers, eventually someone wins the whole, massive sum, and the fun starts again. 
Our Progressive Slots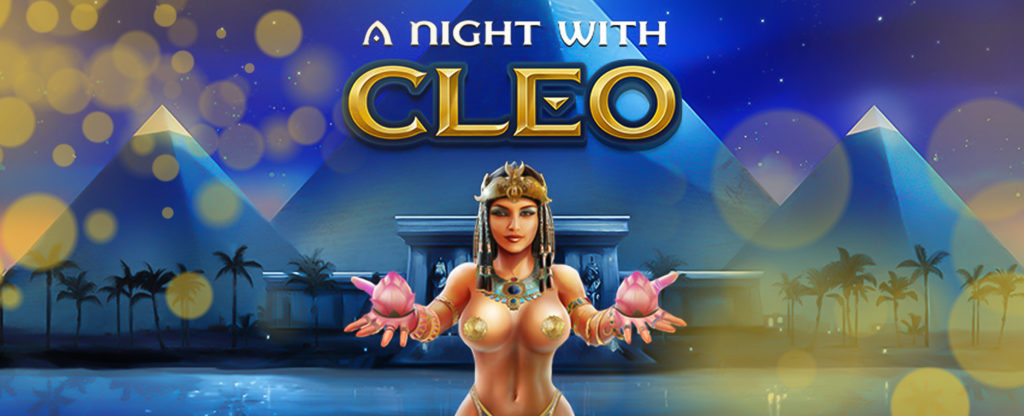 There are a few different types of progressives you'll see in online slots for real money. 
Typically, a progressive jackpot is won by entering a special bonus game. Within the game you may have to spin a wheel, go around a board game, or do any other unique, theme-based activity to get the progressive.
Other games have a randomly awarded progressive jackpot. A random progressive jackpot is configured to let loose at any point in the game, usually after a winning spin. It keeps you on your toes, that's for sure!
Then you've got some seriously legendary progressive jackpots, like Mega Moolah and Absolootely Mad: Mega Moolah. Due to their popularity, thousands of players wager every minute. The jackpots in these games usually sit comfortably in the millions, which is in part thanks to their generous starting seed contributions. 
Here are some of our top online slots real money with progressives. 
A Night With Cleo is one of the best online slots for real money with a random progressive jackpot. This game features a sultry Egyptian Pharaoh and some sensually mature content which both add to the excitement of a random payday. 
Mega Moolah brings us back to cash. This is one of those online casino slots real money in the legendary category. With a current progressive jackpot over $6 million big ones, you'll hardly even notice the cute safari-themed animals cheering you on to payday. 
Absolootely Mad: Mega Moolah is like the crazy rich cousin of Mega Moolah. With a wacky Alice in Wonderland theme, you may find yourself tumbling into a bonus game to spin the wheel. If the wheel lands on the right wedge, the massive, multi-million dollar progressive is all yours. 
3 Reel vs. 5 Reel Slots
Phew. Jackpots are fun, no doubt – but it's time to take a breather. Let's go over the two main types of online slots for real money: 3-reel and 5-reel. 
Both are fun, both are plentiful, and both offer loads of winning potential. So what's the difference?  
For starters, 3-reel slots tend to be more traditional. With only three reels, the paylines are just what you'd expect: Horizontal, left to right. 5-Reel slots, on the other hand, have an additional 2 reels. That means they have more directions to land matching symbols, thus increasing your chances of winning.
Another thing is that 3-reel slots don't typically offer high-end graphics. These online slots real money focus instead on a straight-forward game with simple, nostalgic symbols, music, and features. 
Graphics is where 5-reel slots shine. The graphics are modern, immersive, and often 3-D. 5-reel slots are where you'll find the most unique storylines, bonus rounds, features, and themes. Stick with these if you're looking to balance out your cash flow with a healthy dose of entertainment. 
Unique Bonus Rounds
Some online casino slots real money boast truly enticing bonus rounds. These extra features are usually dependent on the slot's theme, and they can get quite creative! 
Take A Night With Cleo, for example. In the bonus feature for this game, you get to watch the voluptuous pharaoh sensually remove an article of clothing as well as double your winnings each time you choose the correct hand. 
Or the bonus round in Dragon's Siege where you get to be the hero. After you storm into a castle, wrenching free up to 25 free spins and a 10x multiplier, you have the chance to sweep a princess off her feet or defeat the majestic dragon. 
No matter how you spin it, bonus rounds are a great way for online slots real money to keep you engaged, wrack up more game play, and speed to the jackpots. 
How to Choose the Slot that Fits You?
Throughout our hundreds of online slots for real money, you'll find all sorts of themes. From traditional fruit-slots, sports, animals, fantasy, ancient history, or pure gold and riches. Whatever it is you fancy, we've got it ready. 
But then again, maybe the theme isn't so important to you. Maybe, instead, you're into choosing a game based on how you like to win. Yes, you can do that, too!
For example. If you're looking for regular, faster wins, there's no need to bet on huge progressives. Instead, head for straightforward slots that focus on cash, such as Milk the Cash Cow, Big Cash Win, or Baby Boomer Cash. 
Or maybe you'd rather focus on building your bankroll, putting in the time, and winning big. If that's the case, take your seat in front of the online slots real money with huge progressives. Games like Mega Moolah, Shopping Spree, or Absolootely Mad will not disappoint with mega high numbers. 
Do you simply want to chill out and have a good time with top-of-the-notch entertainment and earn some extra cash along the way? Then you'll love immersive games like animated Gold Rush Gus, ferocious Cyberpunk City, or heroic Dragon's Siege.
Either way, there are loads of reasons to play online slots now, and loads of choices to get your game on. 
Whether it's the reels, the themes, jackpots, or betting limits. Whether you want to chill, energize, or play for the big bucks. Online casino slots real money are where it's at! Don't forget to review the paytables and know your betting limits. After that, look for the progressives, and pick your theme. Crack your knuckles, wipe off your screen, and get ready to set those reels on fire. It's time to bring home the bacon at SlotsLV!