10 Tips to Boost Your Slot Game Winnings Now
Every player who enjoys SlotsLV online slots knows how it goes: ups and downs, like the ocean's waves, are par for the course – even in the span of a single session. And you could leave your experience entirely up to fate and simply catch those waves.
But, then again, you could opt to brush up on the savviest slot game tactics, so you know how to maximize how to win playing slots. That's a mighty fine-looking option!
While there is no magical "win" button, or even a one-size-fits-all tip, there are plenty of ways you can improve your experience and win real money playing slots. You can keep your game working for you with consistency – and with bigger returns, too.
And wouldn't you know it: we've got 10 right here!
From choosing the right game to stretch your dollar to knowing when to skip big jackpots (say what?!), these are the best tips to win playing slot machines.
1. Pay Attention to RTP, But Know It Isn't Everything
"RTP" technically stands for "Return to Player", but you might as well call it "Reel-Time Prosperity", because that's pretty much what it is!
The slots RTP tells you how much the game will generally pay over a long time of play.
A slot with an RTP of 96% or higher is a good one to focus on. However, it's just one aspect of a game that can make it a winner for you, so even games with lower RTPs can be profitable as long as you know what to look out for, which is all included in these slots tips!
2. Take Advantage of Casino Bonuses
If someone was handing out free cash at the door of a land casino, and you sauntered on by without a second glance, someone would be calling for a doctor. So why on earth would you walk past big, bountiful bonuses at an online casino?
Most casinos online offer incentives for players to sign up and play with them, and the incentives are no small gift.
For example, at SlotsLV you can get a Welcome Bonus just for signing up and making a few deposits. It's even easier when you get a friend to sign up using your own special link, and you can collect a referral bonus per friend… without limit!
The beauty of these bonuses is that they can be used directly in slots as free spins. This allows you to explore new games and try new strategies without risking your own funds. Plus, any prizes you win through the bonus money are yours just the same as if you had paid. It's a no-brainer!
3. Focus on the Long Run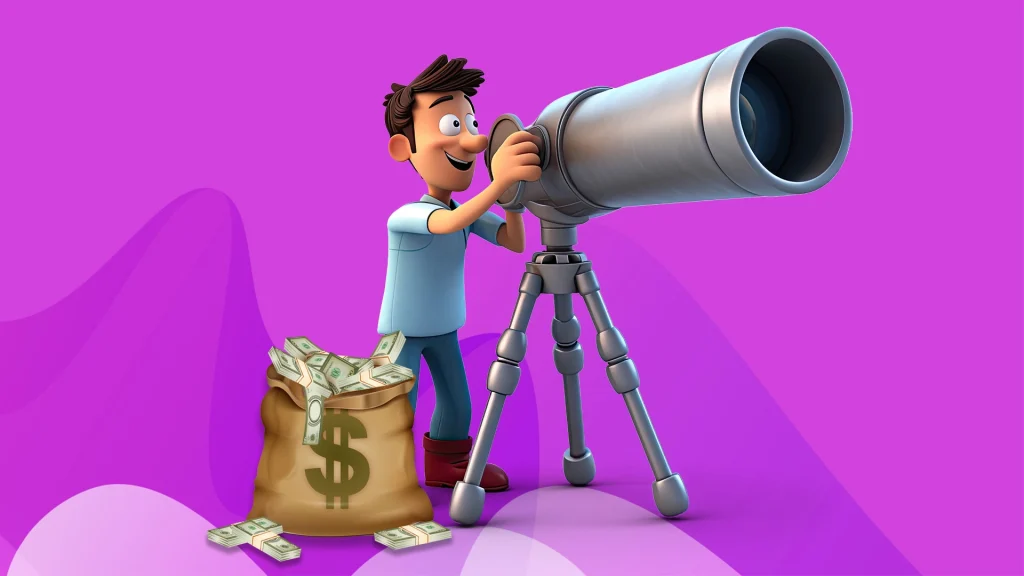 Playing slots is a blast in the "here and now", but living it up too much in the immediate moment is not usually the fastest path to glory. A smarter strategy to play slots and win is to focus on playing the long game.
For the best results, you should come prepared with a bankroll that's made only for playing online slots. Bet only a small percentage (like 1%-3%) of your bankroll per round, and aim to grow your balance over time with smaller, frequent wins instead of with one big spin.
4. Work Your Way Up to Higher Denominations
If there's one faux pas you want to avoid at all costs (quite literally!), it's using up all your money too early in your game. Where's the fun in that, when you can't even play?
To win real money playing slots, sometimes you need to start small. Pick a game that has lower bet sizes overall, like a $0.01 or $0.05 minimum bet. Using this method, you can win with just $20 if you play your cards (or spins!) right!
Once you hit a few wins, you can comfortably increase your bet within the same game, or move to a game with higher betting denominations. Of course, the higher the bet is, the higher your payout will be, which is a strategy in itself. But that only works if you can afford to take on that level of risk!
5. Know When To Bet The Max
Speaking of denominations… To bet the max, in practice, means that you wager the largest denomination and the highest number of coins available on every payline of your game. This is particularly important if you're playing for a progressive jackpot that you feel is red-hot, since in most progressives, you need to be on max at the time of your win in order to be eligible for it.
As far as playing tips are concerned, if you're going for the progressive and have the bankroll available, you should definitely check the rules and bet on max where it's required. Otherwise you may as well do the shopping without your wallet, or leave for a roadtrip on an empty fuel tank.
Imagine landing the big one if you weren't on a max bet; exactly the type of memory you don't want to carry with you!
6. Give Some Love to Smaller Jackpots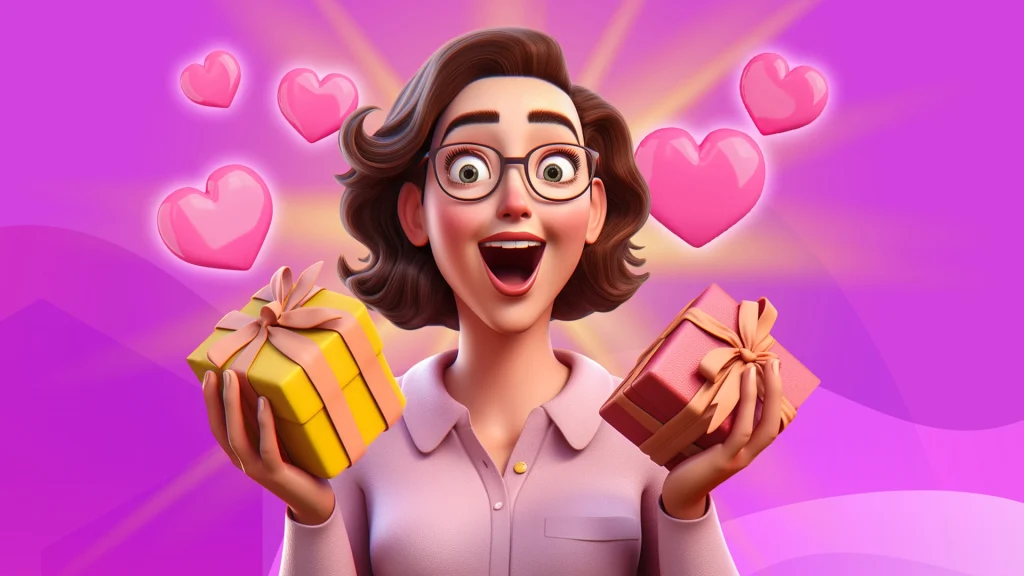 We know, we know. The online slots with big, colossal, jaw-dropping jackpots are the most enticing games around. We live for them, really! Here's the plain truth, though: they're not always the best option for a solid winning session even when you have a big bankroll.
Oftentimes, slots with big jackpots like progressives have a lower RTP value. Since you usually have to bet on the max in order to be eligible, this could simply be too high for your day's session.
Instead, consider games with smaller jackpot slots. These will often (but not always!) have smaller wins that hit more frequently, which can be great for when you have a smaller bankroll.
It helps to know what slot features are, too, so you can make an informed decision for you in that particular game.
7. Go for Hot Drop Jackpots, But Know the Right Time
What if you knew exactly when a game's jackpot was ready to burst? Wouldn't you be jumping to get your hands on it? Believe it or not, you can know, and these games are actually real!
Hot Drop Jackpots are slot games that have jackpots with a built-in trigger deadline. They come in a little posse of three: an hourly, a daily, and an epic jackpot. The hourly and daily jackpots have timers counting down from 60 minutes and 24 hours respectively. The closer the timer gets to zero, the greater your odds of winning.
If the timer is nearing the end, then you better put a fire under your tail and get inside that game, because the jackpot is bound to blow at any minute, and you want to be the player who catches it!
8. Choose Your Desired Volatility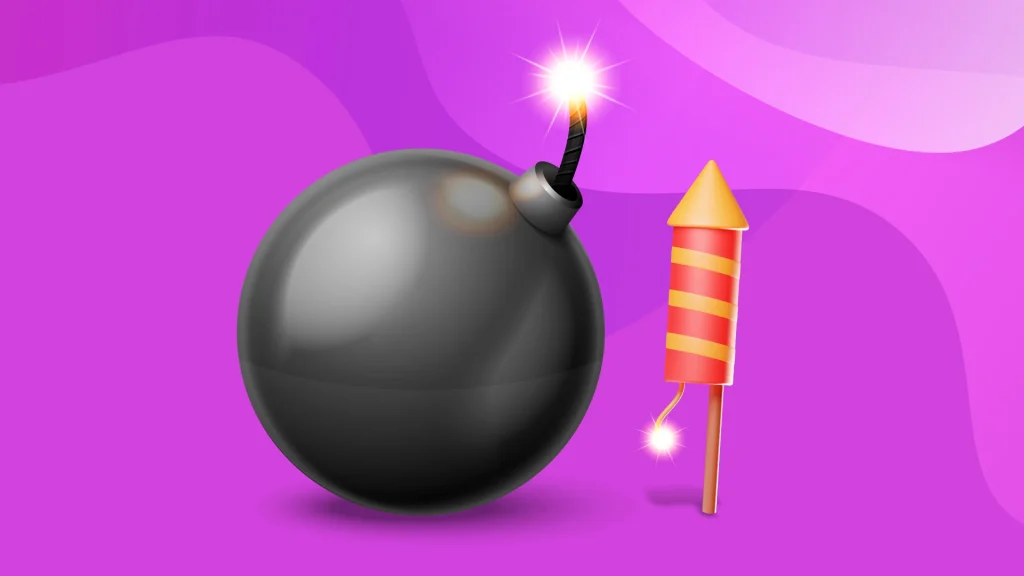 A game with high volatility means there are big wins (like grand multipliers or a progressive jackpot), but they hit less frequently. When you have a larger bankroll, these slots online can be totally worth the outlay, since you have more wiggle room to sustain your balance and make up for them if you hit it big.
A game with low volatility means the prizes are overall smaller (think: 2x-5x multipliers), but they tend to hit more often. These games are much better for lower bankrolls since they can float you along with more frequent wins.
To determine a game's volatility, you can play on the minimum bet for a while to get a feel for it, or play for free in Practice Mode to test it out.
9. Practice First
Here's another go-to betting strategy for how to play slots and win, without any money at all!
Like with the last tip, playing games in practice mode first is the best way to get acquainted with new games. At SlotsLV, all our games include a practice mode version, so you never have to waste funds on games that don't suit you.
When you do find that one game that piques your interest, you don't need spending anything by trying it out. Practicing with no risk will allow you time to understand the game and prepare for when you're ready to spend real money.
10. Deposit With Crypto
One of the best tips to win playing slot machines isn't about the game at all, but how you get started in the first place.
Since SlotsLV is a Bitcoin casino, it means you can fund your account with crypto within a matter of minutes. You'll be happy you did, too, since the security is higher, and the privacy is better than your bank's – and the fees are waaay less!
The beauty is that nothing changes inside your actual game. Your balance is still displayed in USD like you're used to, but you'll notice a huge difference when it's time to get paid on your winnings and get your money fast. You only have to wait 15 minutes after your payout is approved, instead of hours or days!
You can be crypto-ready in 15 minutes, so seize the moment and get started now!
If you aspire to spin to the tune of less womp womp womp and more ding ding ding!, then these are the clever tips to guide the way! Remember, it all comes down to how you choose your slots game and manage your own bets. Whatever happens is ultimately up to the whims of Lady Luck, but at least we know how to get her attention!