5 SLOTSLV CHARACTERS THAT YOU WANT IN YOUR FRIEND GROUP
When you're itching for a fun night out with your nearest and dearest, you have a certain kind of person in mind.
The fun-loving friend will certainly be at the top of the list; the jokester in the group might be next, and your old school-days buddy will round out the bunch.
The group is nearly complete, right? Not quite: we think you could do with just a few more!
At SlotsLV Casino, there are tons of characters who would make excellent additions to your group! From the adventurous and generous Gus to the softest and gentlest panda, and the party-boy Larry, we've got just the friends to join your crew and hit the town.
These characters are ready to swing open their doors and invite you into their world. So put your best smile on, and get ready to meet the newest recruits for your friend group at SlotsLV Casino – your happy place – where everybody knows your name!
1. THE FRIENDLY PAL WHO'S UP FOR ANYTHING: GOLD RUSH GUS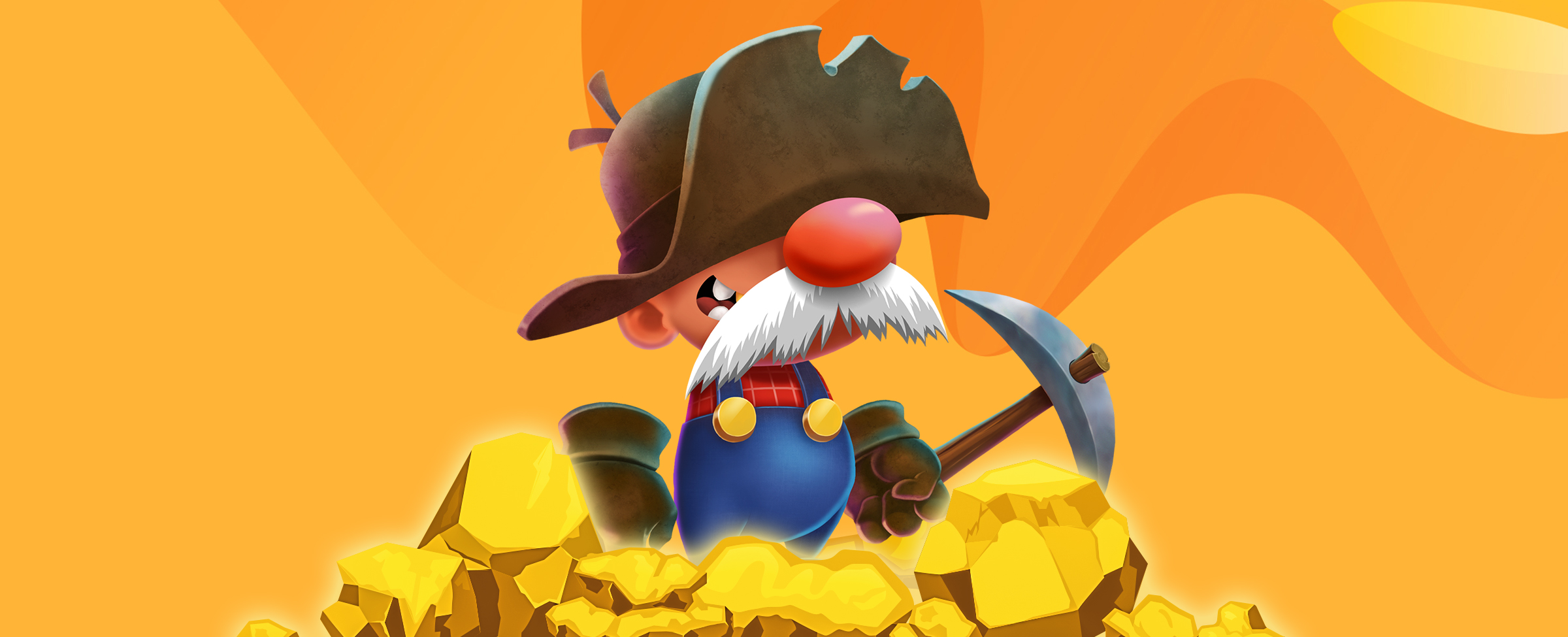 Of all the attributes that make a really good friend, generosity is certainly up there! Good friends give their time – but great friends give you everything!
Gus is the type of jovial buddy who will welcome you every time with a hearty laugh and an enthusiastic pat on the back. He's the adventurous type, and that's another reason why his company is so enjoyable, but these adventures pay off, because Gus's passion is digging for gold. Best of all, he's known to lavish his buddies, and especially his helper buddies, with the treasure he unearths from the digs you embark upon together.
You can meet Gus inside the original Gold Rush Gus progressive slot, and the two of you can jump inside a go-kart and careen through the canyons while collecting coins.
Once you and Gus are like peas and carrots in Gold Rush Gus, he might suggest you join him for the next chapter of your slots adventures together; in which case you'll follow Gus into the jungle in Gold Rush Gus and the City of Riches, where the two of you play a suspenseful Coin Gamble Game for increasing multipliers. No matter what you do with your fun-loving pal, you're bound to have a great time that ends in treasure – with just a little extra glint than the treasure of your friendship!
---
Speaking of pals… Share SlotsLV with your pals and you could collect a casino referral bonus!
---
2. THE GIRL GANG HAS GOT YOUR BACK: LAWLESS LADIES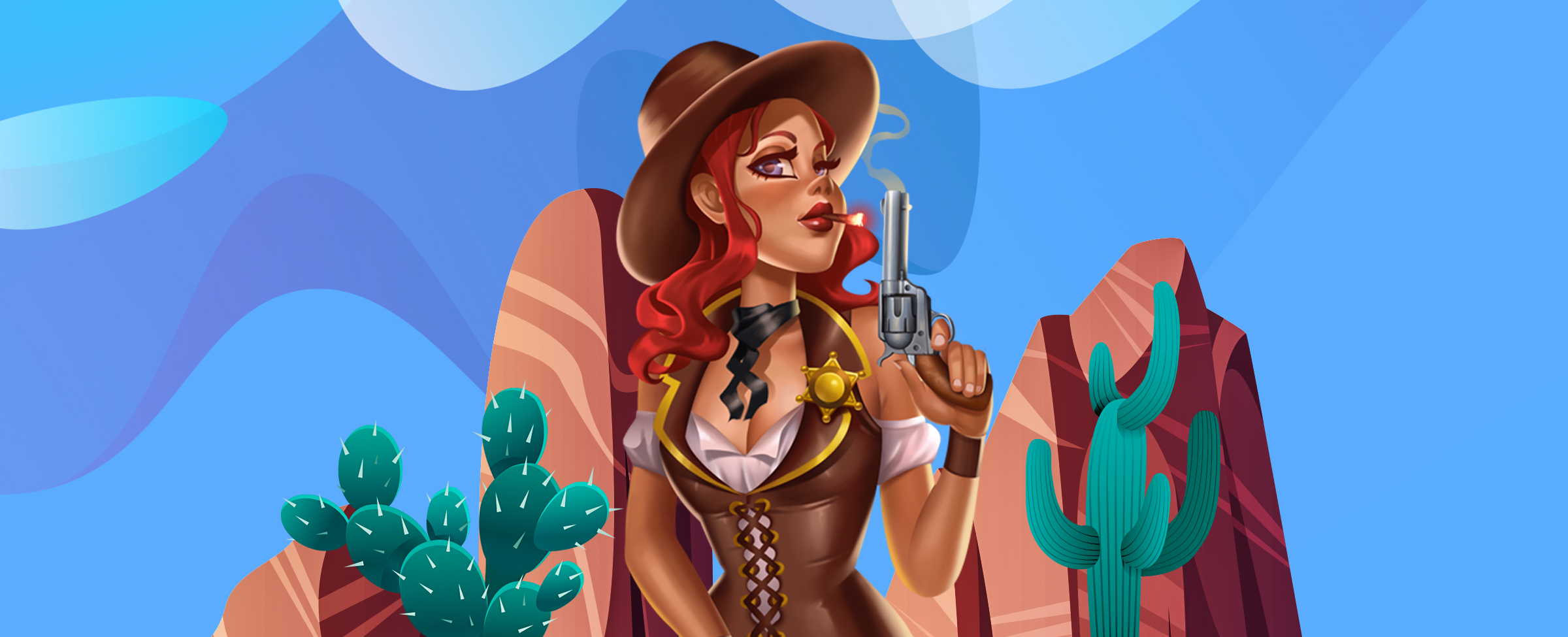 If you like the idea of a strong, female posse that not only out-toughens everyone in town, but also has your back, then you've got to jump inside Lawless Ladies to meet your new girl gang.
The rough-and-tumble gals in this lawless slot are always up for a showdown, as a tootin' good time. They also hold one of the biggest jackpots at SlotsLV online Casino, so don't shy away from them because they don't suffer any fools! Be assured that you're not one of them, otherwise they'd sure let you know about it: it's that no-nonsense vibe that makes them such great friends to have in the trigger-happy Old West.
The red-head leader of this gang of outlaws is your new BFF, and she'll always be there when you need her most. When that sheriff comes running with his Wild badge, she'll jump in front of you, divert his attention, and swindle out some extra symbols to help you win. If your ex shows up out of nowhere to cause some trouble, you can be sure this rambunctious redhead will be first in line to show him what-for with her own brand of trouble; and she'll kick open the Scatter doors of the saloon before passing you a shot of slots free spins so you can both put any troubles behind you.
3. THE CUDDLY PANDA WHO WANTS A HUG: PANDA PURSUIT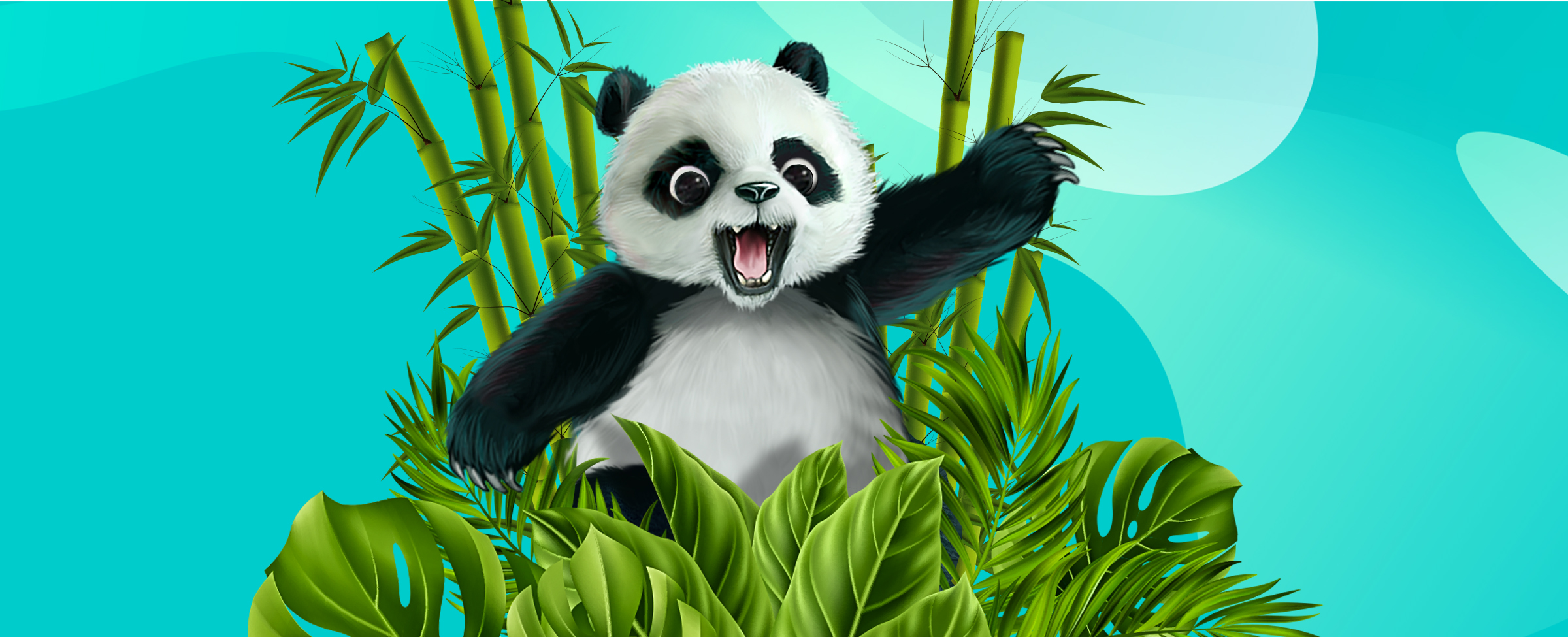 For those days when you want to curl up in a ball and watch Netflix all day, there's no better friend to bring you some creature comforts than the cuddly panda in Panda Pursuit. He's big, he's round, he's super-duper soft, and his arms are wide open and eager to embrace you in a warm, squishy bear hug.
This playful panda isn't particularly picky about the movie selection, either, just as he isn't picky with his online slots prizes: three red scroll scatters are all it takes to warm him up, and he'll soon be handing out goodies like candy. And, like the best kind of guest, he's brought along something to share in the form of free spins and multipliers, which is the perfect way to make this night-in memorable fur-ever.
If there's still some more room next to the two of you, you could invite the happy go lucky turtle, koi fish, and baboon to join the cuddle puddle, too. Just make sure there's enough popcorn to go around!
---
Friends tell friends to play at a best crypto casino like SlotsLV! Crypto is a faster, easier and more convenient way to play.
---
4. YOUR BEST DRINKING BUDDY: LARRY'S LUCKY TAVERN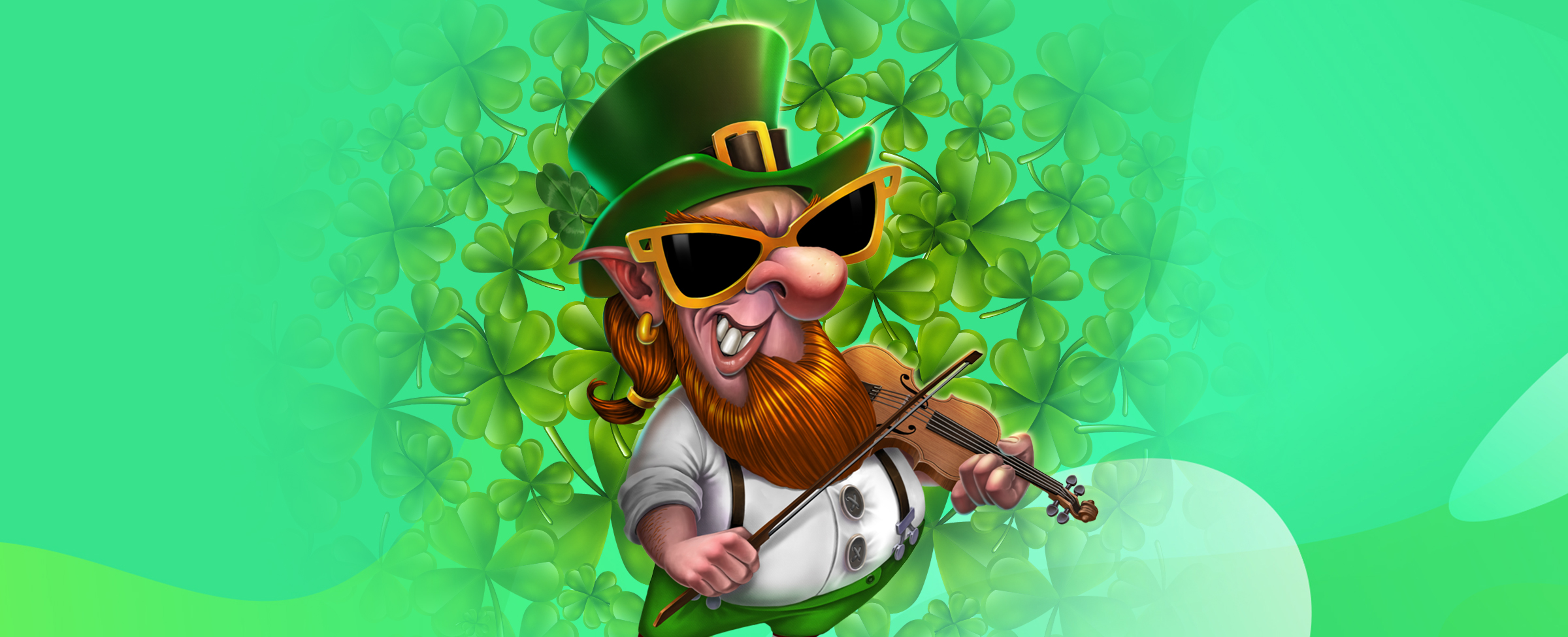 That good-humored friend who is always down for a casual pot at the bar is popular for a reason. There's plenty of good spirits and even more laughs as you catch up on life and shoot the breeze. At SlotsLV online casino, that friend is Larry, and everyone will agree he's the best bar buddy in town!
You'll recognize Larry immediately. In fact, you couldn't miss him, with his tall green top hat, pointy yellow glasses, fiddle at the ready, and protruding belly that says this guy is no teetotaller. Sometimes he'll remark, as he's pouring you an ale, a free belly with every pot! Why would he be pouring you an ale? Well, that's because, if you two hit it off, he's bound to invite you to his own establishment, which is… you guessed it! Larry's Lucky Tavern. And lucky it sure is.
He'll greet you with a hearty grin and a frothing pint that's ready for a cheers. And if he really takes a shining to you, he might well give you three of those pints, then you'll seriously be having a good time at the bar – shotgunning free spins with tripled slots wins!
5. A LARGER-THAN LIFE FRIEND: CAISHEN'S FORTUNE XL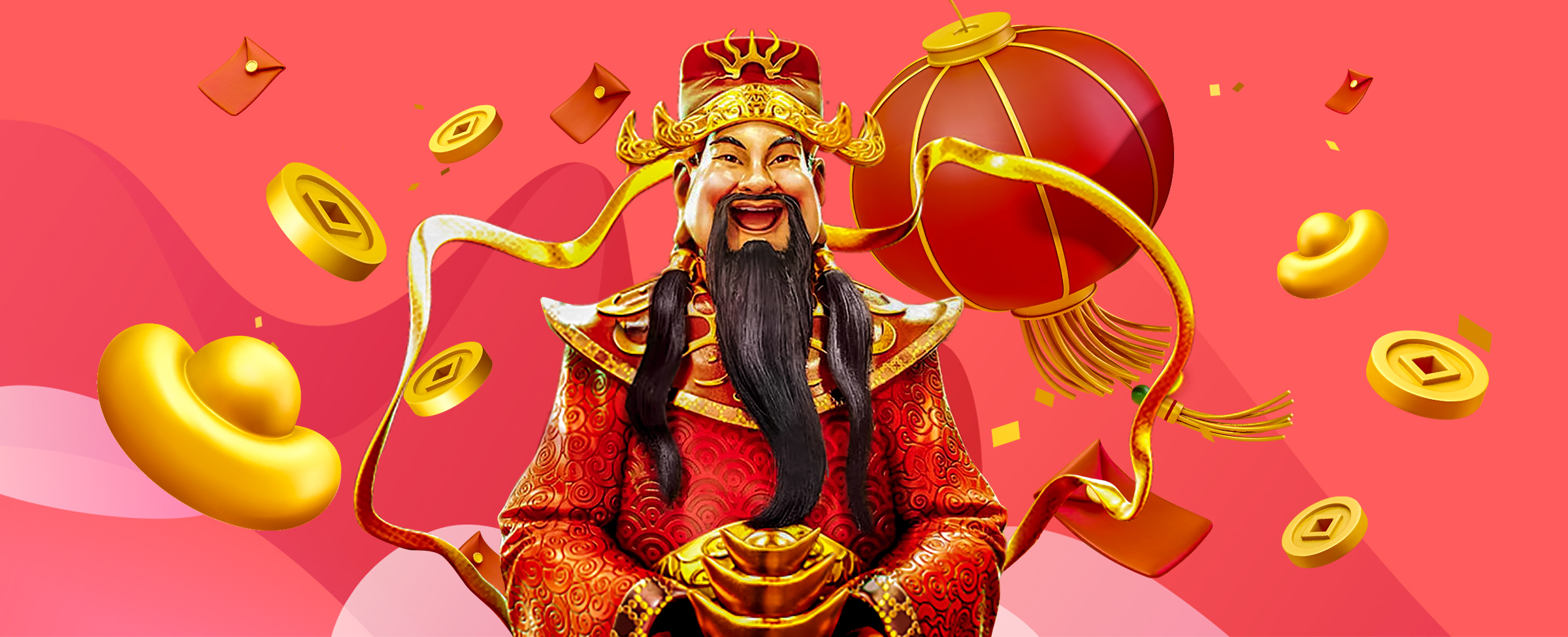 Who says your best buds have to be human? Nobody – that's who! When you've got such an other-worldly prospect as the god of wealth himself asking for the privilege of your company, you'd be hard pressed to turn him down!
CaiShen is so much more than just a friend, though. In Caishen's Fortune XL, he's a just and giving god who lives and breathes generosity, especially for his closest inner circle. Spending a day out with CaiShen has all the extra-large fixings of a fabulous time. It includes red envelopes of lucky money, persevering koi fish, and a big Chinese "Fa" scatter that more or less translates to "get rich". If that's an order, CaiShen, we'll take it!
When you land three of the Fa scatters in this slot online, you are presented with a choice of free spins and multipliers, proving that CaiShen is a god of free will… and a very worthy addition to your own inner circle.
---
Discover the fun of SlotsLV Hot Drop Jackpots, with slots that drop over $1K each hour!
---
WHO'S YOUR FAVORITE SLOTSLV CHARACTER?
A friendly and generous adventurer; a group of tough, sassy gals; a cuddly Netflix pal; a drinking buddy; and a cash-laden character named CaiShen. Each of these SlotsLV online slots personalities brings their own distinct flavor to the mix, making each friendship valuable in their own special way. Now – imagine what would happen if you brought them all together for good times?! Who would hit it off with whom, and what would happen if you all walked into a bar? We know – the bartender would say, there's no better friendship group than that!
Do you have a favorite character at SlotsLV Casino? Tell us on Twitter @SlotsLV! If your favorite character sounds BFF-worthy, maybe you'll inspire someone else to jump inside their world to introduce themselves. That's what friends are for!