Have A Blast With Our Summer Vacay Slot Quiz!
With all of those vacation days tucked inside your back pocket, saved for anything but a rainy day, you'll be feeling them slowly burn along with the summer sun. For all sorts of leisure-seekers, summer is hands-down the best time to use them up.
… Did someone say summer vacay?! Oh yes, we sure did.
Whether the beach is your style, or you're more of a big city or cruise type of guy or gal, there's a vacation ticket with your name on it, and it's waiting at the other end of this super fun summer quiz.
Do you want to know what else is awaiting for you? Here's a teaser: Hot Drop Jackpots, free spins, and interactive bonus rounds that come with these SlotsLV online slots. Depending on how you spin it, they may even be the highlight of your trip!
Now, if only we could decide where that trip will take you. Here at SlotsLV Casino, we have a few ideas! To receive yours, answer just a few easy quiz questions, and we'll tell you your vacation plans, matched with a slots game to serve as your summer traveling companion. That ought to get you in the mood for the trip of a lifetime!
More About…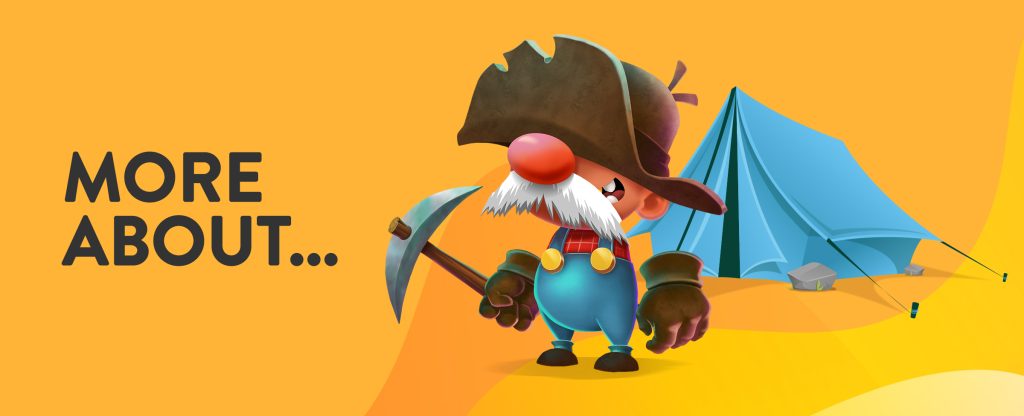 Water we doing today?: An Oasis by the Water with Temple of Athena Hot Drop Jackpots
What are you doing today? Take your pick, because you've got nothing on the schedule but mixing up some extra iced teas. This year you'll be vacationing at a waterside oasis, leaning over the balcony and letting the wind rustle your hair and the smell of the ocean dance over your nose.
If you want some entertainment but don't want to ruin the view, then one of our hottest summer beach slots can help. Temple of Athena Hot Drop Jackpots takes place over a grand balcony looking over an endless stretch of water that's awfully similar to the one you're looking at in real life. And Athena, the graceful Greek goddess sits right by your side along with stacks of mystery symbols and three Hot Drop Jackpots.
For some more company to laugh it up and create new memories, just invite some friends! For each one that joins you, we'll add a referral bonus to your account.
It's In-Tents Out Here: Camping with Gold Rush Gus and the City of Riches
How are your tent pitching skills? How about your fire-making prowess? Wait a minute – it doesn't matter! The top activity on your summer bucket list is always to put your resourcefulness to the test in the great outdoors.
And while you certainly don't need any extra help, sometimes it's nice to have a pal around to lend a hand and help you with those things.
There's no better guy for the job than Gus! In fact, you could even follow his lead inside Gold Rush Gus and the City of Riches. This is a jungle adventure like no other where your free spirit can really soar with a flock of features, an interactive bonus round, and a hefty slots progressive jackpot to top it off. You might never want to return to civilization.
Live it Up in Style: A City Vacay with American Jet Set Hot Drop Jackpots
A vacation to you never meant lying around and doing nothing. Give me some parties to attend, gosh darn it! You've got the fashion, the charisma, and the class to fit in with high society, and this upcoming summer vacation is your chance to hit the town and show it off.
That's when you should add a game like American Jet Set Hot Drop Jackpots to your travel itinerary. It's a swanky party where the champagne is a-flowin' alongside a fountain of multipliers and three Hot Drop Jackpots.
These jackpots are always getting ready to drop. One an hour, one a day. And, in the quickest way to become an A+ among the A-listers, you could end up with the Epic Jackpot! Anything is possible in the big city!
Right this Way, Folks: A Guided Tour Group with Galapagos Islands
As much as you love a good adventure, you also love to take a load off and let someone else take over the details. Save the planning for your calendar at work!
One destination that can kill two birds with one stone (but please don't do that here!), is the Galapagos Islands. The islands in one of our most exotic beach slots are rewarding but tricky and unfamiliar. You won't want to waste precious vacation time navigating them on your own. Instead, you can let the experts take over and show you around the habitats of the blue-footed boobies, iguanas, sea lions, and tortoises. You might even break away from the group to discover a free spins round which triggers at random!
Plus, if you explore the island using gaming crypto, you can get started with a super fast deposit and keep track of your playing balance in USD!
All Aboard to Seas the Day!: A Cruise Trip with Vikings
Your vacation begins the moment you leave the real world behind and you close the ship's hatch behind you. Everything you could dream of can be found right here on the oversized boat, and you can't wait to dive into the open-air pool and the decadent food!
With your dream summer vacation destination going who-knows-where, you'll have plenty of time to kick back and enjoy some summer slots at an online casino, especially with one of our favorite cartoon slots.
In Vikings, these hardcore ship-farers are sketched in playful exaggeration onto the reels. They might be cruisin' for a bruisin' on their own seas to claim more free spins with locked Wilds, but you'll be cruisin' for a boozin' on your own cruise ship vacation. It's practically the same thing!