QUIZ TIME! FIND YOUR NEXT SLOT BASED ON YOUR DREAM SUMMER VACATION
Summer is just around the corner, and you know what that means! The weather is getting hot, the airports are filling up, and you're looking to seize the moment by planning some much-needed R&R.
But what does that mean to you? Everyone has a different idea of how they'd like to spend their summer vacation. The place you choose to spend yours says a lot about who you are, and that means it can give you clues into which online slot is the best suited to you. One person's leisure is another person's labor, after all.
SlotsLV has gone head down, pens up, and settled on just the right set of questions to get to the bottom of your deepest vacation desires, leading you to the perfect slot online to accompany your summer vacation dreams.
So, take the quiz, read each question with your dream summer vacation in mind, and choose your answer. Keep track, because we'll be adding them up at the end!
---
Need some sunny summer tunes to accompany your quiz? Then hit PLAY NOW on our Summer Slots Playlist!
---
THE QUIZ STARTS NOW!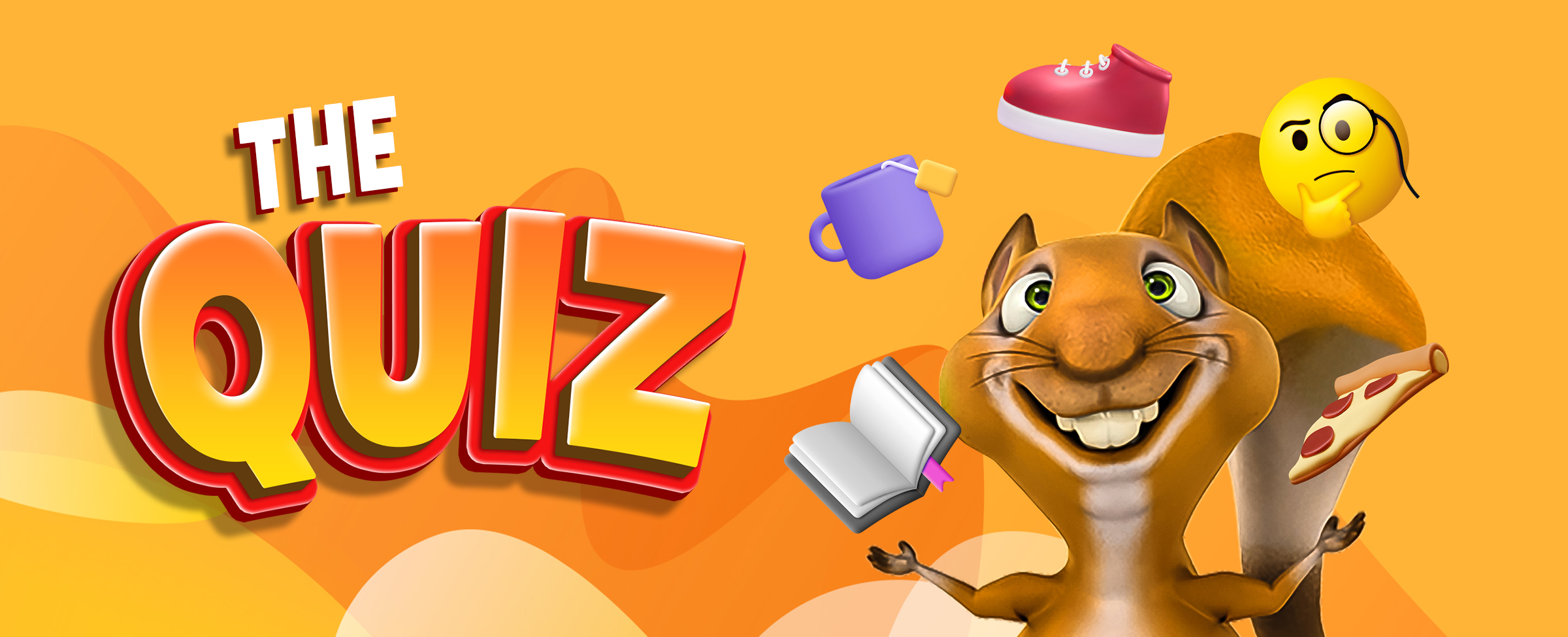 QUESTION #1: You have a precious day off, and no-one is calling, emailing, complaining or relying on you. The air is perfectly mild and the breeze is fresh and light. How will you seize the moment?
A. You pack a flask and a sandwich, and head for the fresh air and bird songs of a long hike. Nature always invigorates you
B. You need to slow down! You grab your swimmers and a good book, and plonk down in a sunny spot by some clear, blue water
C. It's a perfect shopping day! Never mind the credit card as you search the racks for a new outfit, and look forward to the lunch date you've arranged with friends
D. You reach for the phone immediately, summon your bestie, pop some popcorn, and prepare for the Netflix marathon you'll both indulge in
QUESTION #2: It's 11:00 AM and you've slept in! You turn to the most pressing matter: what will you have for breakfast?
A. Simple baked beans, please – there are more important things to do than whip up hollandaise for some fancy egg dish
B. A brightly colored fruit cocktail and a green smoothie – you like your breakfast nourishingly fresh to keep that inner glow going
C. Cherry tomato frittata with fontina and basil oil… oh, and a side of rye toast
D. You silently thank yourself for leaving some of last night's pepperoni pizza in the fridge, and proceed to polish it off as is – deliciously cold
QUESTION #3: It's happy hour! Get yourself a drink of whatever you fancy. What do you reach for?
A. Gimme a Coors Light from the car – it's about the ritual, not the taste
B. You'll have some freshly squeezed pineapple juice with a kick of mint
C. It's a trusty cosmopolitan, of course, and probably another after that
D. Nothing soothes the soul like a hot mug of tea, cupped between your hands
QUESTION #4: It's Saturday and you're walking out the door. What kind of shoes are you wearing?
A. A sturdy pair of flat boots, plenty of grip; the kind that will last a while
B. You prefer to let your feet breathe in the warmer months; it's sandals or flip flops
C. You're in strappy heels or smart leather brogues – looking sharp is your style
D. You can't stand the restriction of shoes – you're going bare!
QUESTION #5: How would your friends describe you? The ones who know you best?
A. Adventurous, worldly and down-to-earth; you know that the small things are really the big things
B. You prefer to cruise through life – you're easy to like, easy to laugh, and like life's finer offerings in a most un-fussy way.
C. Sophisticated, street smart, and stylish; life isn't just in the fast lane for you, it is the fast lane!
D. You're a creature of comfort, with no time for pretentiousness; you could talk the ears off a corn crop, and thrive in the company of close friends
---
Speaking of friends, when you spread the word about SlotsLV, you could be padding your bankroll with a casino referral bonus!
---
THE RESULTS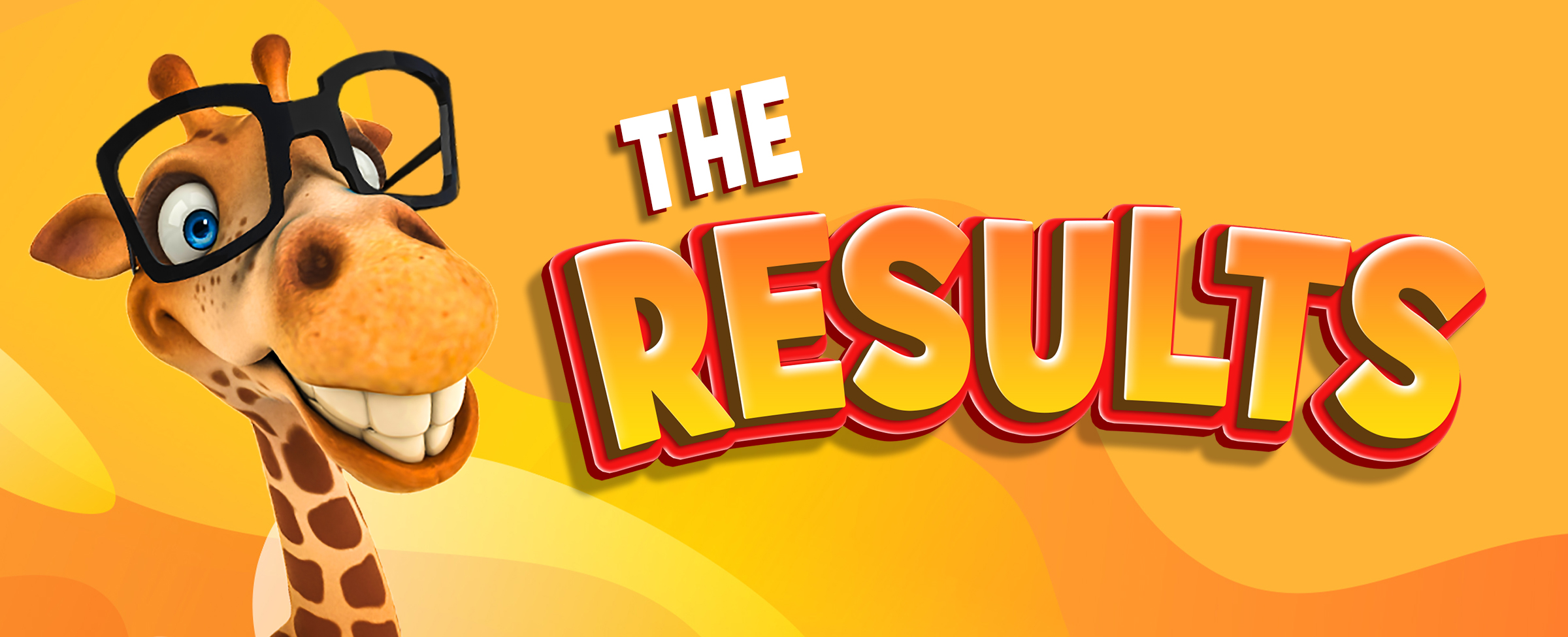 Pens up, folks! It's time to add up your results and prepare your suitcase along with your stretched and warmed-up "Play" finger. You're about to find the right slot for you at our online casino based on your dream summer vacation.
MOSTLY AS: LOOKS LIKE YOU'RE GETTING IN-TENTS!
If you mostly answered A, you just might be the type of rough-and-tumble person who doesn't mind getting their shoes dirty in the great outdoors. Your ideal vacation would be pitching a tent, laying under the stars, and eating communal meals cooked by the flames of a fire.
When you're ready to go on an excursion from your campsite, word has it there's a Golden Buffalo roaming the land just to the west. If you can find him through the 4,096 ways to win, you just might end up with multipliers up to 3,125x from within the slots bonus round, which would be plenty enough to restock your baked beans and Bud Lights for the next camping trip. And if the buffalo doesn't gel with your sense of serenity, there are plenty of similar slots to Golden Buffalo that are sure to do the outdoor trick.
MOSTLY BS: YOU'RE GOING COASTAL, THAT'S FOR SHORE!
If you trended mostly B, chances are you get doe-eyed at the thought of burying your toes in the sand as the waves lazily lap onto the shore. You'd give your right indicator to say good-bye to the confines of the city and hop on a plane to a pristine paradise of crystal clear water and velvety shores.
While you're lounging by the waves and soaking up the sun in Maui or Aruba, there's a crew of like-minded creatures who also take beach-relaxing very seriously, and we know them as the Chillin' Penguins. If you catch more than one waddling around, be sure to invite them over, because multiple matching penguins on reels 1 and 5 will freeze them in place and trigger another respin, and catching all of those cool characters at once will win you the biggest prize in the slots game.
MOSTLY CS: THIS CITY-SLICKER IS GOING DOWNTOWN TO A CITY-SCAPE
Who can stand the deafening quiet of the desolate outdoors anyway? If you answered mostly C, you'd rather put your swimsuit and your sweatpants back in the closet and exchange them for a stylish ensemble instead. Then, it's time to hit the town to dodge speeding taxis and inhale the heady scent of fresh exhaust fumes – it makes you feel alive!
When the bright city lights come calling and you're ready and dressed for the part, 10 Times Vegas is right by your side with its neon-lit reels and fast-paced action. Since you love the sophistication of sipping martinis at a swanky bar, this slot online will match your vibes juuuust right with its classic setup of 3 reels, 3 rows, fruits, 7s, and bars.
Wild multipliers will keep you on your well-leathered toes, and if you manage to trigger the special jackpot symbol, you'll get the chance to spin for the huge progressive jackpot. That's just the sort of posh finish you need to top off a whirlwind vacation in the big city.
MOSTLY D'S: YOU'LL BE FE-LINE FINE IN YOUR COUCH KINGDOM
If you added up more Ds than anything else, then you'll be gearing up for your relaxing staycation at home, rather than heading into the chaotic outside world. Who needs all the stress of travel when you could gather up your besties, and have you all set up with snacks and plenty of laughs on standby! That's a life of leisure! Don't forget to include the company of your beloved furry friend to quizzically raise an eye when you all cackle at the hilarious antics on-screen.
Come to think of it… Cat Kingdom has a darling feline who would love for you to stick by his side all day, although it must be said that he's rather demanding! If you don't answer to his every meow for a pat on his belly, he's known to use his scepter to zap open symbols over his reels. If you are kind enough to bring him a treat from the kitchen, King Cat will descend from his throne on the book shelf to lay at your feet during free spins, making all regular symbols count as the highest paying symbol in the game. Thank you, your High-ness!
A TALE OF A TIE
Did you answer equally for two categories at once? Congratulations! It looks like you're a well-rounded person, and that means your online slots can spin both ways! With a double vacation on the horizon, you can choose either – or both! – of your perfect summer slots to play on your iPhone or Android, and double up on the money along with the fun.
So where will you be heading this summer, and which SlotsLV online slot will you tuck away in the pocket of your travel bag? Only you know that, but we'll know that it's the perfect combo for you. Wherever you dream of packing up and getting away to (or staying in!), remember that the best accessory to the perfect vacation is a crypto bonus to fund your way. Then it's time to kick back, relax, and let the reels take care of the rest.
---
Play our exciting Hot Drop Jackpots with hourly prizes, every day, and so much more!