Crypto's Overnight Millionaires – Read All About It In 5 Minutes!
August 29, 2023.
Hindsight is 20/20. It's always easy to look back with rose-colored glasses and say "what if". What if you had invested in Bitcoin in 2011, before its price rose nearly 3,000% in just three months? What if you had held on to your investment for years? For some, however, they're looking back over a decade in the past, and they're imagining what if they didn't.
Those early investors in Bitcoin – even modest ones – who sat on their nest eggs for several years, suddenly found themselves hatching golden geese. What began as dollar sums of two or three figures for Bitcoin in those early days of crypto-novelty, shot up to five figures, clawing towards six!
Who were the early enthusiasts with the foresight to grab hold of the crypto trend and run with it? Who is the mystery crypto billionaire? And who was that really unlucky guy who lost access to his multi-million-dollar fortune?
Got 5 minutes? SlotsLV Casino has all the answers and more.
Bitcoin Beginnings
As the legend goes, some unknown individual – or group, as it has been speculated – going by the pseudonym Satoshi Nakamoto released an infamous whitepaper titled "Bitcoin: A Peer-to-Peer Electronic Cash System" in October 2008. The whitepaper described the decentralized digital currency that we all know today, initially as Bitcoin, or BTC, and the blueprint for a cryptocurrency network.
Bitcoin, naturally began its life having literally no value in January 2009, having been untested in a new market. But that didn't last for long.
Bitcoin Rising
In May of 2010, the price of Bitcoin shot up from less than $0.01 to $0.08 USD per Bitcoin, all thanks to… pizza.
A programmer and early Bitcoin enthusiast named Laszlo Hanyecz offered 10,000 Bitcoins for two pizzas from Papa John's, kicking off the cryptocurrency's first-ever commercial transaction. Now everyone was wanting a slice of the pie.
First Big Investors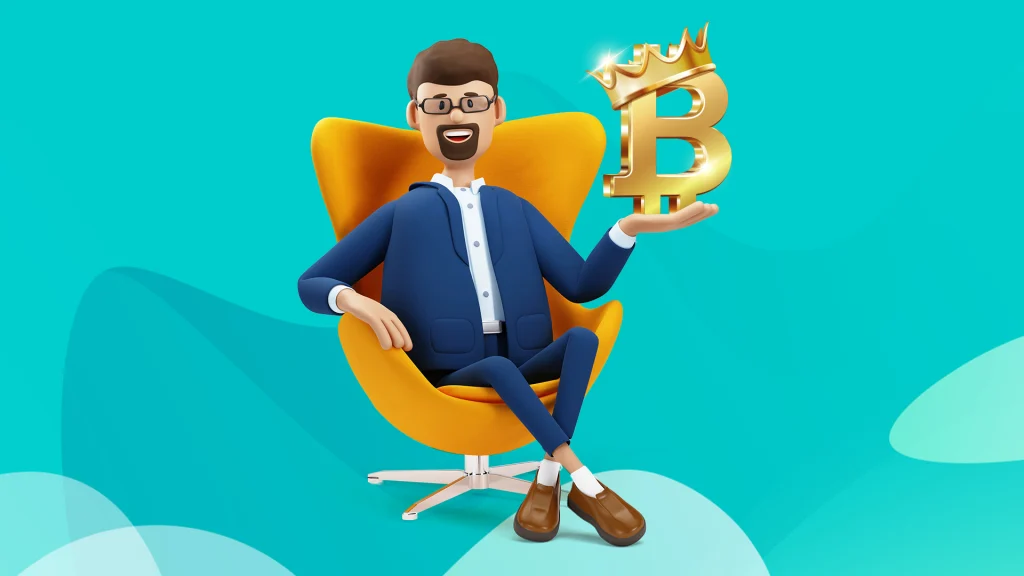 Savvy investors caught on fast. Some who did are still reaping the benefits today.
Erik Finman (The Teen Millionaire):
When Bitcoin was only worth $12 in 2011 (still a far cry from $0.08 the previous year!), Finman was just 12 years old. With the $1,000 gift from his grandmother, intended for his education, he purchased some Bitcoins, and other digital currencies like Ether (from the Ethereum blockchain). He obsessively traded through much of his remaining school years (before dropping out at 15), to accumulate several hundred bitcoins. By the time he turned 18 in 2017, a year where the price of Bitcoin surged and peaked at $20,000, Finman had quietly joined the millionaires club.
Peter Saddington:
Entrepreneur and IT consultant, Peter Saddington, got an even better deal. He purchased over 1,000 Bitcoins in 2011 at a cost of around $2.50 per BTC, and habitually purchased more "every Friday for the next five years". When the historic bull run of 2017 charged forward, Saddington's pockets were padded with a 250,000% increase in profit. Talk about a cryptocurrency win!
---
Refer a friend to SlotsLV and get a referral bonus!
---
2014: A Tough Year to Get Through
In 2013, Bitcoin was all about the exciting climb. Prices surged from $13 at the start of the year to $100 in early April, and exploded to $1,100 in November of 2013.
It was at this time that technical issues at a Bitcoin exchange, Mt. Gox, began stirring up concern over the coin's security, and by early 2014 the price of Bitcoin plummeted to around the low hundreds.
Many investors lost a good chunk of money during that time, but the ones who stuck around had the confidence that over the medium-long term, the price of Bitcoin was going nowhere but up.
2015 – 2017: Redemption at its Finest
From 2015 to 2016, the price of Bitcoin gradually stabilized as the mainstream media caught wind of the phenomenon, and new legal frameworks for safety and security were put in place.
By the time 2017 rolled around, excitement was at a fever pitch, and Bitcoin reached a high of $20,000 during the year.
Since then, there have been dips and rises in the market, including a significant recession period in 2018 and a slower crypto period in 2022. But despite the wobbles, BTC is still trading at 5-figures for the past few years; ultimately proving that it can be a mega potential investment for those willing to wait it out.
---
Hundreds of online slots are ready to play with a crypto deposit, including slots with Hot Drop Jackpots, which have a winner every hour.
---
More Crypto Millionaires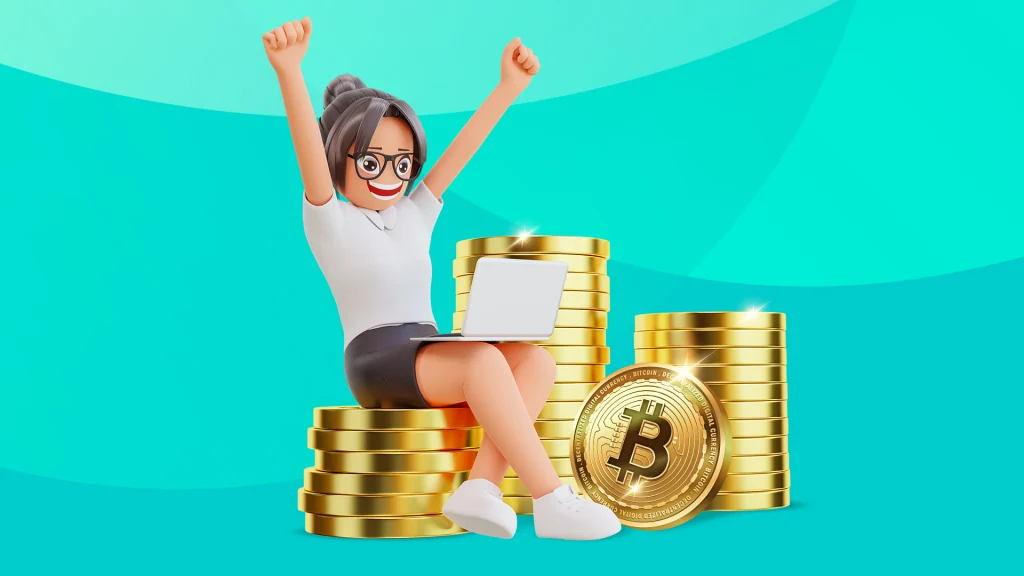 Let's see who else jumped on the crypto and Bitcoin bandwagon at the right time and reaped the benefits.
Glauber Contessoto
It's not solely Bitcoin behind the crypto millionaire club. Also known as the "SlumDOGE Millionaire", Brazilian immigrant Glauber Contessoto was pursuing his American dream in the U.S. He invested in the meme coin Dogecoin at a price of $0.045 in 2021. His profit grew to over $3,000,000 when the coin took off! Like any wise investment, when you get out is just as important as when you got in, and unfortunately for Contessoto, he has seen his assets dip back down to below a fraction of its peak value.
Stefan Thomas
In the ultimate tale of frustration and desperation, a 10-year scramble to retrieve a fortune has not resulted in this theoretical millionaire becoming an actual millionaire. In 2012, programmer Stefan Thomas watched as the 7,002 bitcoins he had received as payment for an animated video he made – What Is Bitcoin? – skyrocket in value. In 2023, it would be worth around $190 million. But Stefan's windfall became a crestfall with the realization that he'd lost the password to his digital wallet, making the funds completely inaccessible until he figures it out.
The Mystery Billionaire
The wealthiest of all the Bitcoin investors is known only by a seemingly random user handle. (Cryptocurrency is private, after all – it's one of its many Bitcoin benefits!) The identifier "34xp4vRoCGJym3xR7yCVPFHoCNxv4Twseo" gives us no insight into who, exactly, is behind this moniker, but we know exactly how much crypto it holds. As recently as early 2023, the mysterious investor had 248,597 BTC tucked away, which is the equivalent of more than a whopping $6 billion dollars.
SlotsLV is the Best Crypto Casino
Crypto can work wonders for your own bank account, too. Since SlotsLV Casino is the best crypto casino online, you can deposit with crypto to play any game. Your deposits are incredibly fast, more secure, and you won't encounter the hurdles of traditional banking – not to mention the bigger bonuses! (Like we said, there's many crypto casino benefits!)
Pssst: Already know a thing or two about crypto? Play the free crypto casino crossword and test your knowledge! If you need a refresher, check out our crypto casino FAQ first!