You may have thought that the joys of a typical childhood Christmas could never be recaptured.
While we can't turn back the clock here at SlotsLV HQ, and make Christmas just like it was when you were in single digits, what we can do is introduce you to the next best thing, which is the SlotsLV Santa's Ways slot. And that's a kind of magic, too.
The sleigh bells are already coming closer and the gifts are piled up high. Santa is reel, and he appears inside your warm and cozy holiday home at SlotsLV Casino with gifts upon gifts wrapped in adorable little prize-shaped bows.
Santa has a sack that's overflowing with Hot Drop Jackpots, tumbling reels, expanding wilds, and free spins. This is about to be one of the best Christmases yet – yes, even better than it was back then.
As you join our sleigh ride for the Santa's Ways slot review, you're about to see how you can find the Christmas spirit all over again… and with such gargantuan gifts to unwrap, it'll be brighter, more intense, and more joyful than ever before.
Should you spin it?
It's such a wonderful thing to truly feel the magic of Christmas come alive, and no game does it better than the Santa's Ways Hot Drop Jackpots at SlotsLV. This is why you'll love this cozy Christmas slot:
✓ Heart-warming theme with incredible graphics
✓ Three must drop jackpots
✓ Ample progressive multipliers during free spins
✓ Generous tumbling reels
✓ Santa-size expanding wilds
It's hard to imagine that anyone wouldn't want to be washed over with the Christmas spirit in this online slot, but this is why some may choose to pass:
X Possibly too elaborate for slot purists
X When it's summertime and you're not ready to think about Christmas just yet!
---
Embrace the holiday spirit! Share SlotsLV with friends and we'll give you a SlotsLV Refer a Friend bonus.
---
Game Overview: Santa's Coming!
It's nighttime in your brick home, and the atmosphere is made warm and cozy by the soft light of the crackling fire and Christmas lights on the tree. You pick up a gift and give it a little shake – what could be inside? In this Santa's Ways online slot review, you're about to find out!
When you hear the jingling of sleigh bells right outside your window, that's when you know he's here! Santa himself appears, along with his leading reindeer Rudolph, his Head Elf, a candy cane, and a tuft of mistletoe as the highest-paying regular symbols.
With all the gifts overflowing from his sleigh, you know you're about to have a Christmas to remember when you play one of the best holiday games of all our SlotsLV online slots. Open them up to discover:
5 reels
3 rows
Minimum bet: $0.5
Maximum bet: $100.00
Three Hot Drop Jackpots
Expanding Wilds
Tumbling reels
Free spins with progressive multiplier
Santa's Ways Hot Drop Jackpots Features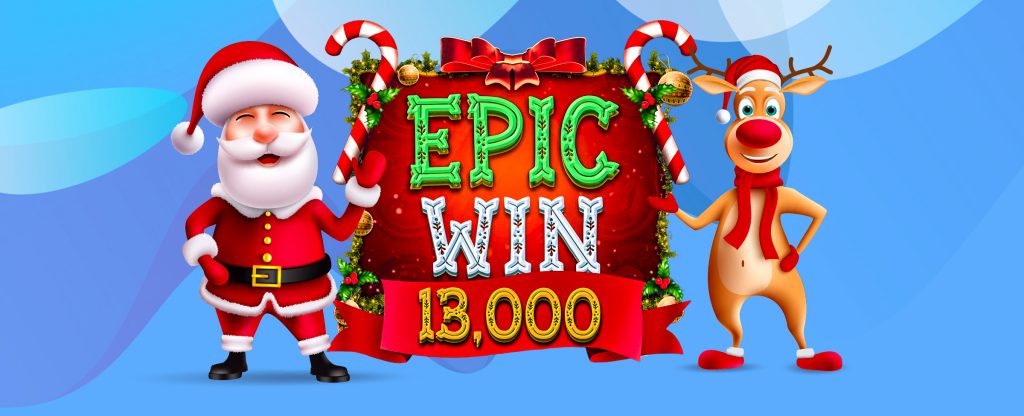 You open up the first feature of this real money online slot tentatively, so as not to ruin the nice paper. Once you see what's inside, you can't help yourself but to tear into the next one a little faster, and the next one even faster still! Let's see what kinds of slots features are wrapped up inside. We'll even tear up the paper a little!
Expanding Wild
When you greet Santa as he plops down from your chimney, he may choose to take over up to two of your reels. If he does, he'll expand to fill the entire reel on either reels 2, 3, or 4 and possibly help you form more wins.
Tumbling Reels
Once the momentum gets going in the days leading up to Christmas there's nothing you can do to stop it, but you really won't want to anyway. Whenever a combination of winning symbols results in a win, Santa works his magic and replaces those symbols with new ones that can result in another win right away.
Free Spins
As you rifle through Santa's sack of gifts to find the best one, an extra-large present catches your eye. To reach it, you'll need to land three or more Christmas tree scatters. When you do, you can get up to 25 free spins.
While you tear open the wrapping paper (you're really ripping it up now!) and the free spins start pouring out, the Tumbling Reels feature stays active. Each consecutive slots win you get through the tumbling reels results in a progressive multiplier that keeps moving up, possibly all the way to 10x. The multiplier only resets to 1x after a non-winning spin.
Three Types of Hot Drop Jackpots
By now, the Christmas cheer is really starting to take over, but Santa isn't done filling you with joy just yet.
Since Santa Ways is a game with SlotsLV Hot Drop Jackpots, there are three progressive jackpots that must drop once per hour, per day, or by the time they reach $300,000.
To win them, you have to land three of the special crown symbols. Then you're presented with a jackpot wheel, and you spin it for one of the special Hot Drop Jackpots. If Santa can manage to load it all on his delivery sleigh, it'll be a very merry Christmas indeed!
If you love Santa's Ways Hot Drop Jackpots, you'll also love Crazy Christmas!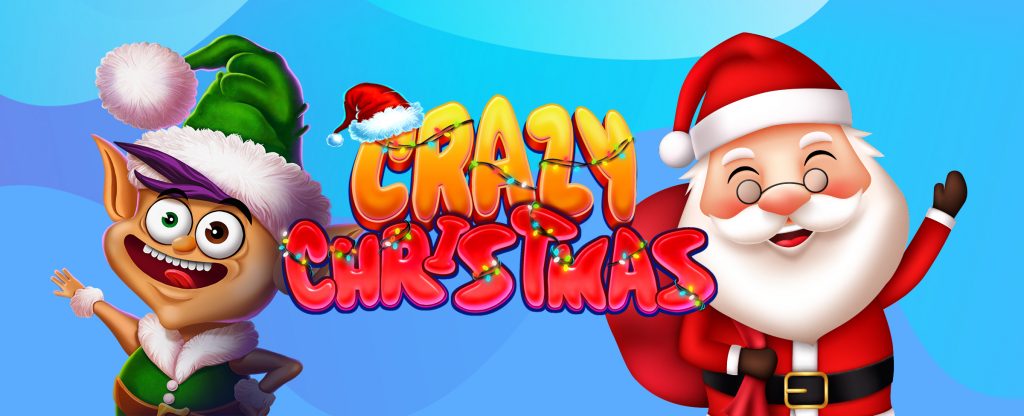 To extend the holiday cheer a little longer, a game like Crazy Christmas will leave you just as exhilarated, but with plenty of chuckles to boot.
This slot online is run by Santa's Head Elf (his official title), who happens to need some help fixing up his toys. You've been recruited to help him build, but not without due payment in the form of up to 25 free spins and progressive multipliers that can reach up to 10x – and maybe even a randomly awarded progressive jackpot!
Plus, since SlotsLV is a bona fide BTC Casino, or Bitcoin casino, all you need is $10 to play the game, and that $10 can lead to the very spin that lands you a win!
Play Santa's Ways Hot Drop Jackpots Slot Game at SlotsLV Casino Now
Whether or not you've been naughty or nice this year won't make a difference. Santa is coming to your home to bring you some Christmas cheer in Santa's Ways Hot Drop Jackpots, and that's just the way he likes it!
The warm and cozy home of SlotsLV is just the place to experience the joys of Christmas, so keep your holiday sweater on, curl up somewhere cozy, and experience the rush of our Christmas slots.