TOP CASINO PROMOTIONS TO MAXIMIZE YOUR WINNINGS
If it's free spins that you're after, you've come to the right playground. Nothing says "make yourself at home!" like a trove of rewards and bonuses, all designed to build up your bankroll and increase your paydays.
In the land of SlotsLV, we love supporting our players with mountains of new promotions and oceans of online slots bonuses. When you use your bonuses to play slots, that means you're playing slots with free spins on us. And free spins ultimately means you have even more chances to win incredible prizes from your favorite games.
Are you ready to explore a new online world and claim these SlotsLV promotions? Let's hit the ground running. Or at the very least, skipping.
SLOTSLV $7,500 WELCOME BONUS WITH CRYPTO
First, we'll start with the 'big Kahuna' of slots bonuses: the SlotsLV Welcome Bonus. Over a series of 9 crypto deposits (from your initial deposit), you can get up to $7,500 in welcome bonus when you deposit with crypto. It works like this.
When you make your very first crypto deposit, we'll match you 300% up to $1,500. For some perspective, that's 100% more than the regular Welcome Bonus, which we'll return to in just a moment. For each of your subsequent eight Bitcoin deposits, we continue to match you 150%, up to $750.
If you're not already familiar with crypto, Bitcoin and other cryptocurrencies are currencies used exclusively online, and it's the fastest and most secure method of transaction in the world. To use it, you need to open a Digital Wallet and an Exchange Wallet online. These are super easy to find and navigate.
As far as slots bonuses are concerned, crypto or Bitcoin bonuses are always bigger. There is simply no greater welcome than the Crypto Welcome Bonus. After all is said and done, you could have quite the hefty welcome balance to use as online slots free spins.
Go big or go home (though we'd really prefer you to go big and then go home richer)!
SLOTSLV $5,000 WELCOME BONUS WITH CREDIT CARD
So, what if you're not quite ready to jump on the Bitcoin bandwagon? That's alright, we've still got an incredible bonus just for you, no matter what your deposit preferences are.
If you're a first-time depositor, take advantage of our welcome bonus with credit card, where you can get up to $5,000 to use on online slots free spins.
It works similarly to the Crypto Welcome Bonus, in that the bonus money is handed out over 9 consecutive deposits.
For your first deposit, we match you 200% up to $1,000. For your next eight deposits, we match you 100% up to $500. Put it all together, and you've got enough bonus money to make a mighty fine online slots investment.
Before you can access it, this bonus is subject to a 35x playthrough. But simply, that means you'll need to wager 35x your bonus amount, plus your original deposit. This is a fairly standard requirement that encourages you to stick around for a bit and get to know us. After that, it's all yours to withdraw.
REFER & EARN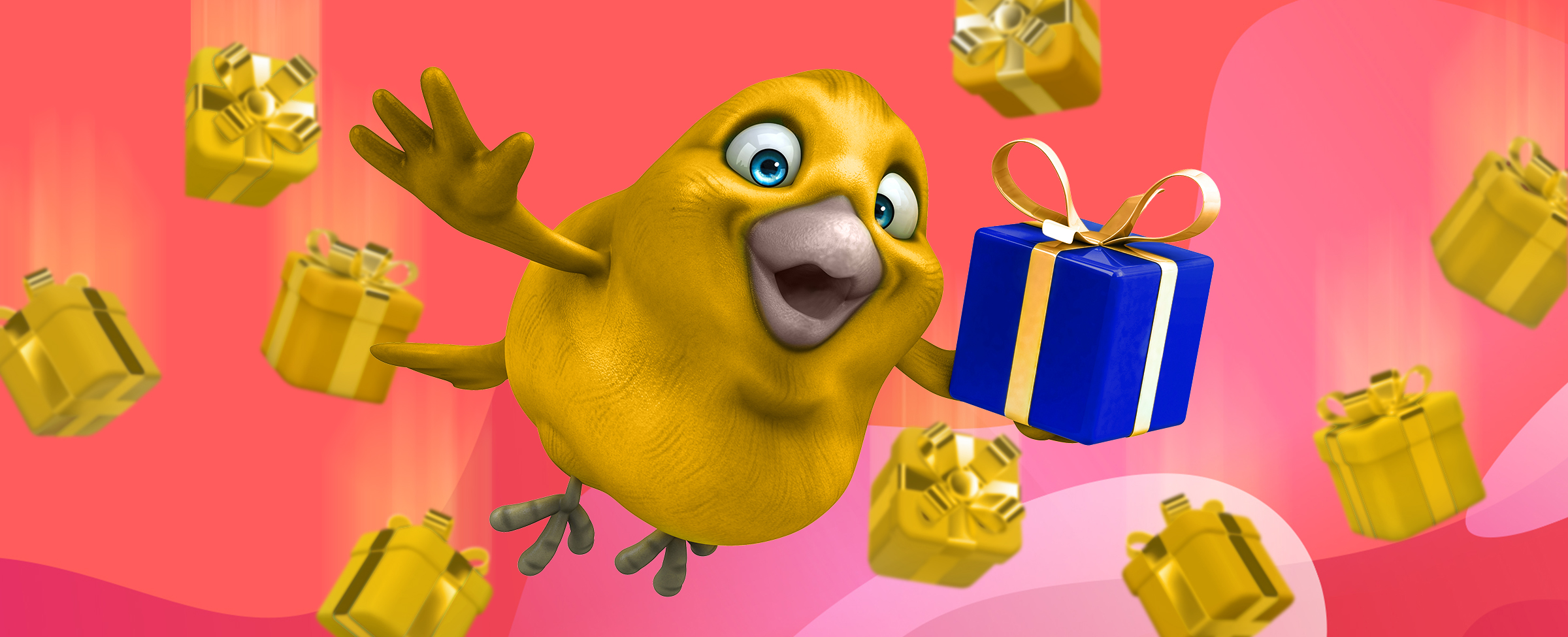 Time to call up your game-loving friends, who'll sure be glad to hear what awaits them if they pay us a friendly visit. If it's generous slots free spins they treasure, then you're the happy bearer of good news. The SlotsLV Refer A Friend bonus gives them first dibs on either the $5,000 Welcome Bonus with credit card or the $7,500 Welcome Bonus with crypto for their first deposits. After they make their first deposit, you get a little something, too. Just a well-earned token of our appreciation.
We'll match you 100% up to $200 for every friend you refer. If those pals deposit with crypto, you get an extra $25 on top of that. Looks like it's time to round up the troops!
MYSLOTS REWARDS
We're not done quite yet. There's one more big reward just around the corner: SlotsLV MySlots Rewards. Now that you're on the SlotsLV team, you can start earning points simply by playing. Points turn into cash, and cash turns into slots free spins. Which is quite brilliant, considering you were going to play anyway!
There are a few categories for earning points in the Rewards program: Video Poker, Table Games, Slots Games, Reels and Wheels XL, Specialty Games and Thundercrash. Each category gives you a different number of points for each $1 you wager in the game. The points look like this:
Video Poker: 1 point for every $1 wagered
Table Games: 1 point for every $1 wagered
Slots: 5 points for every $1 wagered
Reels and Wheels XL: 1 point for every $1 wagered
Specialty Games: 15 points for every $1 wagered
Thundercrash : 1 point for every $1 wagered
You can exchange your points for real money whenever you'd like after the playthrough threshold. The great thing about My Slots Rewards is that you only need a 10x playthrough to cash out the bonus money. (To see how wagering contributions meet rollover requirements, click here.)
As you build your points to stratospheric heights over time, you'll naturally rise up in the SlotsLV ranks and start to earn even more perks and bonuses, as well as even better rewards points redemption rates. Sometimes, more is more!
Unlike other online gaming sites that seem to forget about you as soon as you take some kind of break, SlotsLV Casino will hold your current status and keep it warm for your return.
When it comes to slots bonuses, these kinds of offers at such frequency would be a real challenge to find anywhere else. When it comes down to it, you could be collecting slots bonuses regularly, and in turn using them to gain free spins in your favorite SlotsLV online slots. What could be a better bonus than that?
---
Hourly prizes – every day! There's exciting Hot Drop Jackpots waiting for you at SlotsLV!