Specialty Games Guide: Try a New Type of Fun!
Without surprises and novelty, even the most idyllic rituals of life can become a little ho-hum. Even when they're reliably satisfying, the sameness of that satisfaction can leave anticipation waning the next time. It's also true that it can leave the afterglow a touch less… glowy.
Online slots provide endlessly epic thrills, for example – that is something we'll never deny. But what happens when you've had your fill of reels and rows? Does that mean you've got to sign off and call it a day? Heavens, no. The day has just begun!
Stretch your arms out, refill your beverage, and prepare to venture outside of the usual line-up of slots and table games, and into the sparkling realm of SlotsLV specialty games!
Fresh new wins await you in easy-to-learn specialty games like Bingo, Keno, online arcade games, scratch card games, and more. They're all done up in unique, new formats, as we cover in this games guide, to refresh your senses and renew your vigor for casino gaming life. And – they're especially fun to play!
What Are Arcade Games?
Online arcade games take their inspiration from far and wide, but typically from the familiar: TV game shows, old computer games (well hello there, Minesweeper, my old friend!), and weekend arcade favorites of the 1980s and '90s.
But unlike those times of yesteryear, you won't be celebrating with a Rootbeer float from the snack counter. Instead, you could win real jackpots like the ones you see in slots online, with wins that'll billow your color-block windbreaker right off your back! Then it's straight back to the future, and back to the bank.
Drop a coin or two into these nostalgic blasts from the treasured past.*
*Walkman and legwarmers not included.
Thundercrash
In the Thundercrash arcade game, it's 1980s-era Space Invaders meets online casino gaming and a $100,000 max payout.
In a galaxy far, far away, where the only light comes from the occasional twinkling star, your spaceship blitzes through space to pick up drifting multipliers. But you'd better fly on carefully! Because at any moment, your ship could crash and crumble to Earth with nothing, which is why you should always be ready to "Cash Out" with your prize when you feel the moment is getting near.
Plinko
It's 1985, and the booming voice is encouraging a contestant on The Price is Right to "come on down!" and take their shot at Plinko, and right now, that contestant is you!
On a pyramid made up of pegs with off-set rows, the online Plinko ball's downward path is entirely up to chance, but the rest is up to you. You can adjust the number of lines, level of risk, and size of your bet. With a dash of luck, you could be one of the biggest winners in Plinko history with 1,000x your bet!
Nowadays, you can deposit with crypto to play games like Plinko. Bitcoin gambling is the most popular method of gaming transactions at SlotsLV. You deposit more easily with crypto but still view your game balance in USD, so it's the best of both worlds!
What Are Bingo Games?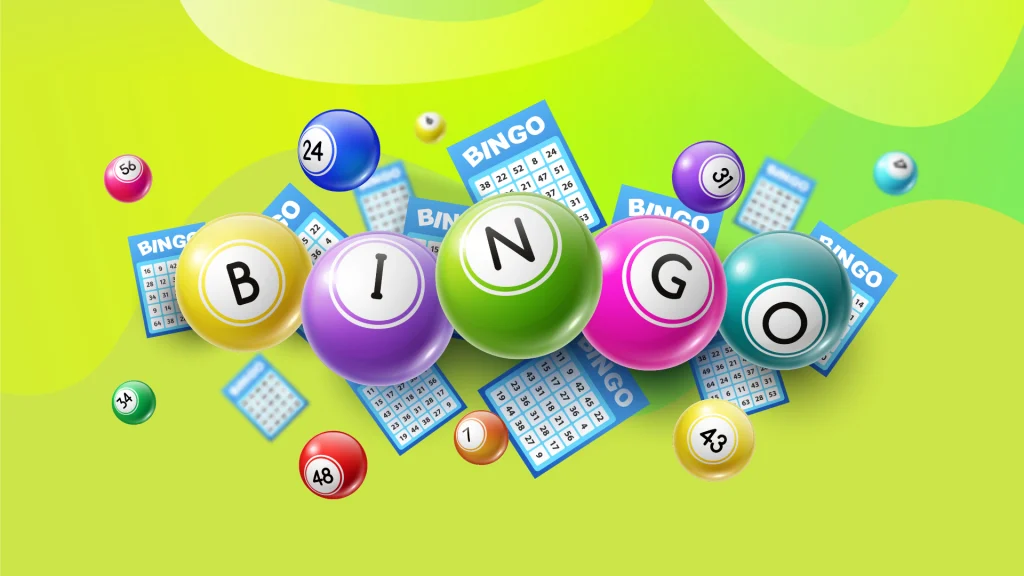 You've played bingo before, perhaps for your whole life, so you know it's an easy thrill. That said, have you ever played one of our multiple Bingo variations online? If not, you're in for a jackpot treat!
Our bingo casino games embrace the traditional game of matching numbers on a card, but they're done with a distinctly slots-like twist. They include animated themes, paylines, bonus rounds, and even progressive jackpots.
You've never seen bingo games like these!
Go-Go Bingo
Staying true to its traditional roots, Go-Go Bingo is a breath of fresh air on a straightforward game screen in your color of choice, which, by the way, is perfect for your phone!
You're given four bingo cards with 15 random numbers. There are 12 unique patterns in which to match numbers, and the prizes get progressively bigger as the matches grow and the patterns blossom. With the max bet in place, you could go-go-go-for it and score the max win of $7,500!
Bingo Goal
For the sports-minded, Bingo Goal combines the suspense of a soccer penalty shootout with the thrill of a bingo game. Match the numbered balls to the numbers on four cards, and shoot for the bonus pattern that puts you in front of a goal for prizes. If you land a "bingo" within the first 30 balls while playing on the betting minimums specified, you're the MVP with a progressive jackpot!
The jackpots around here seem never-ending, and in the case of Hot Drop Jackpots, that is quite literally true! These slot games have jackpots that must drop every hour of every day. Now that's goals right there!
What Is Keno?
In short, keno is a numbers game, and it's also one of the most fun and fast-paced games you'll find in specialty games land!
Keno Draw is a lot like playing the lotto, but it only keeps the best parts. There is no agonizing wait, for starters! The results of your picks are displayed instantly, and it's reflected in your balance in a flash.
Here's how it goes: you pick 15 numbers from a pool of 80, place a bet, hit "go", and watch as 20 numbers are drawn at random. The more numbers you draw in our keno game online, the higher your prize becomes. If you bet on the maximum value and you hit all 15 numbers, your lottery win of the day is a whopping $250K!
Keno is sure to give you a thrill when the numbers pop up, and you'll want a friend around to drink up the moment with you. If you refer a friend to SlotsLV, we'll add a few of our own numbers to your balance in the form of a referral bonus!
Even More Specialty Games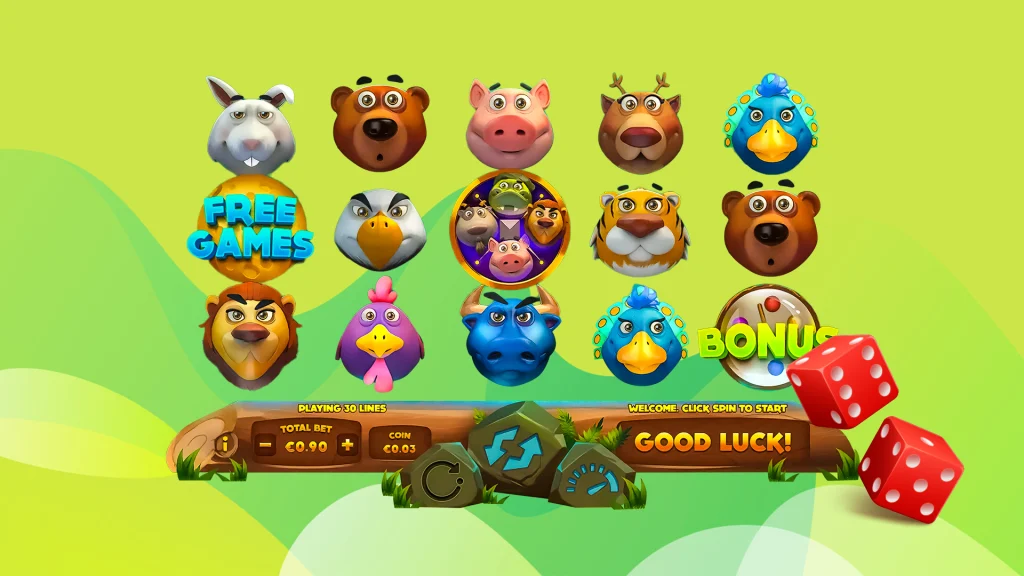 Some specialty games are so special, in fact, that they don't fit into any single tidy category. Games like these dance to the beat of their own drum, sometimes with an animal crew, sometimes with a pair of dice, and other times with rules and themes you haven't met until you're shaking hands with them! And you'll be awfully pleased to meet their acquaintance.
Jogo Do Bicho
Join a host of creatures from all around the world in an animated round of Jogo Do Bicho, otherwise known as "animal lottery", a traditional and hugely popular game from Brazil.
Hopeful lions, pigs, donkeys, butterflies, and other familiar creatures, playfully shoot you a wink as you select your animal or animals.
Pressing "play" is the moment of truth when five wooden boxes burst open with five random animals. Matching an animal gains a prize, but that prize increases depending on which box it's in, making you the King or Queen of the jackpot jungle… or sky, or forest, or field, or tree! And you could win up to a beastly 17,000x your bet!
Scratch Dice
If you thought a scratch card game was only available from 7-Eleven, think again! You can play a scratch card game at SlotsLV online, and relish the convenience. Specialty games never require special outings!
With Scratch Dice, simply place your bet by hitting "Buy", and rub your mouse or your finger over the card on display to reveal three dice. Depending on the numbers that appear, you win from a selection of prizes. Yes – it really is that easy!
It seems there's hardly a reason not to pave new paths and try new fun types of games like specialty games at SlotsLV Casino. Every now and then, just take a left turn at the fork instead of a right, and you'll discover a fresh landscape basking in the sunlight!