FINDING THE RIGHT ONLINE SLOT GAMES FOR YOU
As a long-forgotten character in some movie once said, "Life is like a box of chocolates. You never know what you're gonna get." While this particular moment in movie history may not have been referring to the SlotsLV best slots games, we like to think the saying still applies.
When you jump inside your Slots.lv login and rifle through the mountains of casino games, you'll never know which shimmering jackpot treasures you'll get. You may discover a revived love for progressive jackpots, a new affinity for classic 3-reel, 3D or video, or maybe even a novel theme you'd never stumbled upon before.
As usual, no matter what the mystery box holds, you can always expect to use your SlotsLV Welcome Bonus to make the most out of our very best slots games. They'll have you grinning with delight as the enticingly sweet SlotsLV jackpots melt in your mouth and satisfy your wallet's appetite. Let's take a look at SlotsLV's best slots games and slots styles that this wonderful online adventure has to offer.
3-REEL SLOTS
Slots with 3 reels are considered the traditional slots games, often sporting nostalgic symbols like fruits, bars, and sevens. The themes tend to be simplified, and instead keep their eyes on those prizes. Not a bad trade off! Besides, there is something comforting about bringing the past forward. These classic hits are good for having a luxurious night in or spinning through a few rounds to kill some time. Although the themes might be basic, 3-reel slots still hold claim to some of the richest SlotsLV jackpots out there.
For example, 5 Time Vegas is rife with prize multipliers up to 25x, Reels & Wheels comes with a bonus wheel and its own progressive jackpot; and 10 Times Wins lets you take home the jackpot by landing just 3 Wilds in a row. We'd say that's pretty wild in itself.
5-REEL SLOTS
A majority of the best slot games at SlotsLV fall into the 5 reels category. These 5 reels are such a big hit because of their elaborate entertainment value. 5 reel slots have modern features, high-end graphics and memorable story lines. Also, adding the extra two reels means adding far more paylines, or chances to win. You certainly can't complain about that! Bells and whistles indeed.
For example, 777 Deluxe is made of bright, fruity graphics and a huge progressive jackpot in the bonus round. Cyberpunk City has plenty of edgy characters and features plus a randomly awarded progressive jackpot. And Gridiron Glory puts you on the football field for an immersive live-game experience.
I-SLOTS
When it comes to SlotsLV casino games, i-Slots take the cake for their innovation and immersive experience. You get to be a part of the story with interactive features and built-in mini games that go well beyond the spin of the reels. Many of these games are even skill-based as you catch, shoot and race your way to a prize!
GoodFishes puts you inside a gang of fish mobsters. It has a bonus round that gives you the chance to win one of six hefty prizes, including "All Ways Da Pays" and 15 free spins. Reel Crime 1: Bank Heist and Reel Crime 2: Art Heist will take you on a wild ride through a life of crime, complete with planning, execution, and running from the cops. Don't worry, we promise that this is a consequence-free game. Run rampant!
PROGRESSIVES
Our bread and your butter, right here. SlotsLV progressive jackpot slots draw the biggest crowd for good reason. They have the most enormous prizes that grow with every spin, which really tend to crank up the thrill factor – to put it lightly. Aside from the obvious draw of the progressive itself, these slots also have some of the most memorable themes and characters you're likely to find.
A game like A Night With Cleo features a sultry Egyptian Pharaoh, a double-up gamble feature, and a random SlotsLV progressive jackpot that can erupt after any winning spin. Gold Rush Gus is an animated digging adventure with a jolly moustached miner named Gus, who will be your companion as you search for a 5-figure progressive.
3D-SLOTS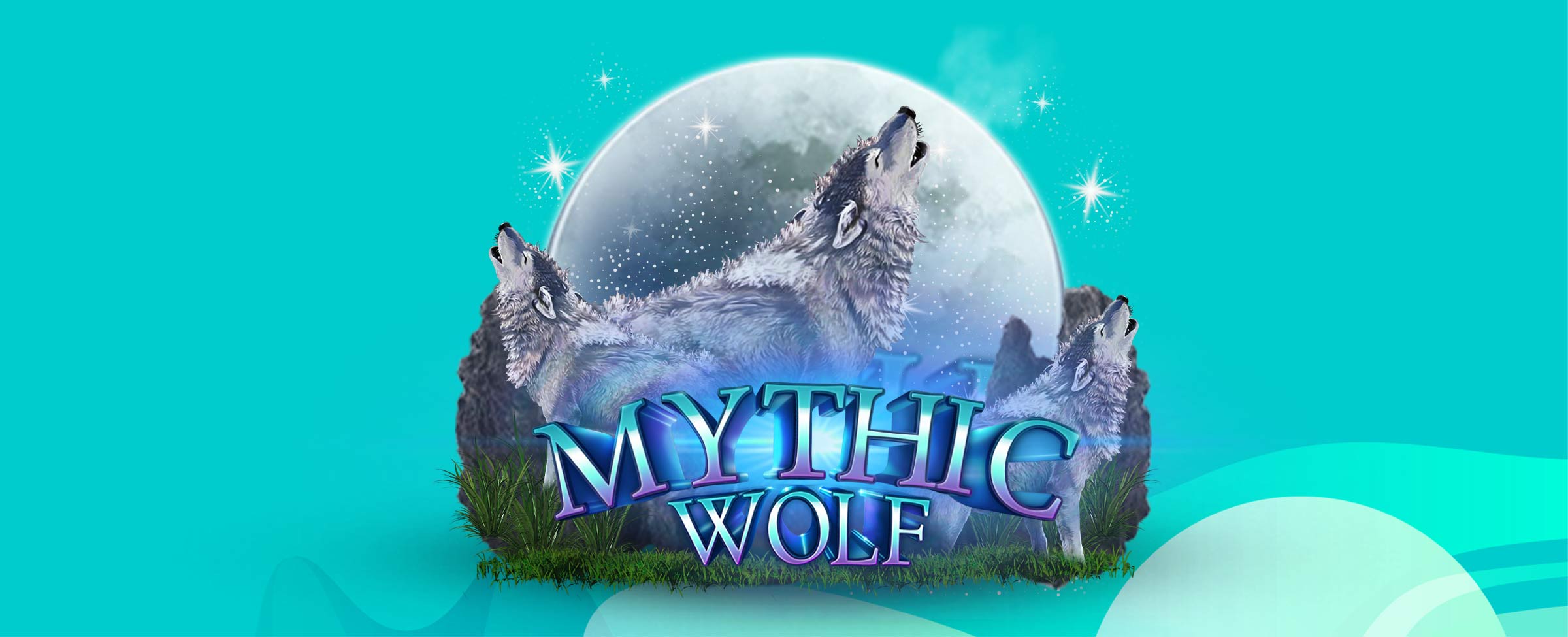 If you love hypnotic graphics and fancy video effects, you're going to love 3D slots. These are some of SlotsLV's best slots games; the visuals are stunning, no doubt, but also because they tend to have higher paylines, more creative bonus rounds, and super satisfying jackpots.
Mythic Wolf is a great 3D slot to try out, with mysterious features on every reel. During the Mythic Wolf Super Round, the random win jackpot pays out higher than the base game, and the interactive Lunar Phase Round lets you match the lunar phase with dice to win prizes to the moon and back.
VIDEO SLOTS
As far as popularity is concerned, Video slots are some of the best SlotsLV games by a long shot. These types of slots are famous for offering more frequent, smaller wins. Video slots also tend to have the best of all the unique features from the others, like stunning visuals, immersive storylines, memorable characters, and irresistible jackpots.
Take 8 Lucky Charms, for example, where you spin the reels over a natural, pristine backdrop in ancient China, and boasts an interactive bonus round that lets you select the right charms. The Manga-themed Bulletproof Babes lets you harness your ancient martial arts power to fight your way to gigantic winnings; while Caesar's Victory places you on the throne as an emperor of the kingdom, a throne that may lead to a massive random progressive jackpot.
YOU CAN ALSO CHOOSE AN ONLINE SLOT GAME BY THEME: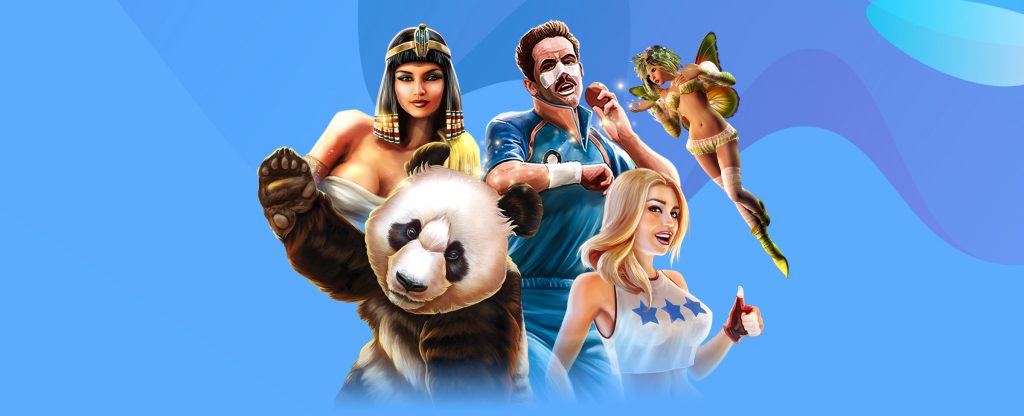 For some, graphics and eccentric features aren't that big of a deal, whereas other players would rather engage with a game based on theme alone. Some of our best SlotsLV slots games are centered around memorable themes and characters.
You're not alone if you prefer a bit of skin in a day's worth of gameplay. What can we say? A Night With Cleo offers those winning players a racy striptease, as well as a random progressive jackpot. Not a bad choice for the mature-minded, that's for sure.
Now, instead of heading to the stadium to get your football fix, Gridiron Glory is right here boasting lively cheerleaders, a roaring crowd, stacked Wilds, free spins, and the MVP of jackpots in sports slots.
The classic symbols we know and love have gotten an injection of 3D soul. This game is wonderfully simple In terms of your path to riches, with only 3 question mark symbols needed to have a chance at one of the biggest progressive jackpots You'll ever stumble upon.
We've all been under a bit of stress these days, so why not take a much-needed escape to a fantasy land of cashed-up Gnomes? As one of the most quirky SlotsLV slots games, Reign of Gnomes takes place over a fantastical castle backdrop and offers 243 ways to win, including matching symbols on adjacent lines.
Whether it's graphics, huge jackpots, themes, immersion, characters, or the classics, SlotsLV has the best slots games for you to choose from. Create a Slots.lv login, grab that Welcome Bonus, and dive into the wonderful world of variety, cash, and fun. The only difficult part is choosing which way to go from here.