BLACKJACK VS VIDEO POKER: WHICH GAME IS RIGHT FOR YOU?
While some players prefer to wing it and click on whatever game pops up, other players prefer to mull it over a bit longer. Which game tests your skills? Which game pays out regularly? Which game is best to get some laughs on a bright Sunday afternoon? Basically… the question is always, which game is right for you?
While there are tons (literally hundreds) of games at SlotLV Casino, today we'll focus on two SlotsLV table games that our players come back to for their speed, regular payouts, and elements of skill: video poker and Blackjack.
Both games involve cards, both involve strategy, and both offer satisfying payouts that get bigger the better you get. Sound like something that's up your alley? Excellent. Let's take a closer look at these two table games and see which one is right for you, at least right now.
PLAYING VIDEO POKER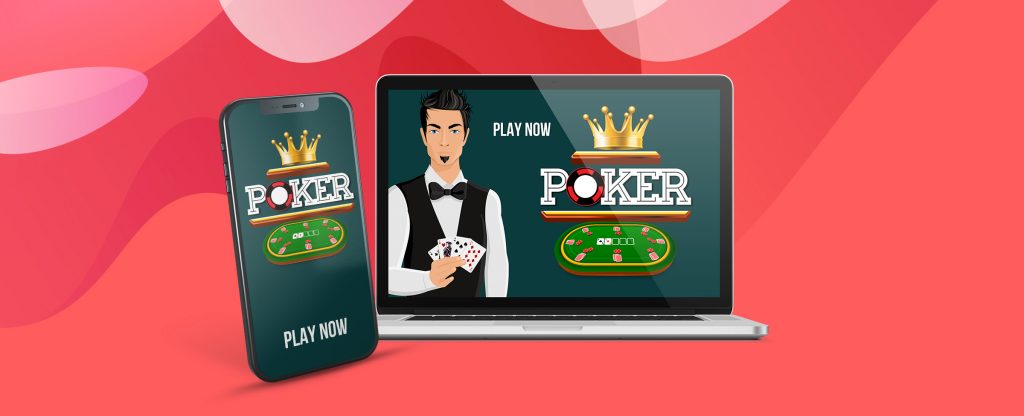 When you compare video poker at SlotsLV casino to SlotsLV Blackjack, video poker definitely gives you more chances to win big. The potential payouts are higher than anything available in Blackjack (more on that in just a minute). The downside of that is that a higher payout potential also means a faster drain on your bankroll since you have to stake more to get that bigger win.
Since your bankroll might see dramatic increases up and down with video poker, your gaming session might be shorter overall (not to mention a much bigger roller coaster). So if you're into passing a few minutes here and there with a good chance to make huge money, you might want to play SlotsLV video poker over Blackjack.
Another thing about video poker is, that in comparison to Blackjack, you need far more skill at your disposal. Blackjack is super straightforward because you only need to know 1 action to take based on a few scenarios. Even easier still is that you can use a cheat sheet (a Blackjack chart) to show you what move to make next.
With video poker, you have to be familiar with up to 13 unique poker hands, and you need to know precisely which cards to hang on to in each situation. To add a touch more complexity, you have to adjust your strategy for each of the 8 unique types of video poker, since they each have different hand rankings and/or rules. Some find that the learning curve in video poker isn't worth the fuss, yet others find it more exciting and worth the investment. It's really up to you.
Another amazing drawcard for video poker is that it truly has the potential to make you filthy rich. We have far grander payouts available for top tier hands than you would ever see in Blackjack. For example, getting a Royal Flush pays out 4000:1 on a 5 coin bet in Jacks or Better, and a Sequential Royal pays out 20,000:1 on a 5 coin bet for Joker Poker! Add the ten hand version to any of those two games, and you can see how video poker is the one to focus on if you want the potential to walk away rich.
So that's what you can expect from video poker at SlotsLV Casino: fast rounds, huge payday potential, and plenty of skill to master.
So how about the most famous of the SlotsLV table games? Blackjack, here's looking at you, kid.
PLAYING BLACKJACK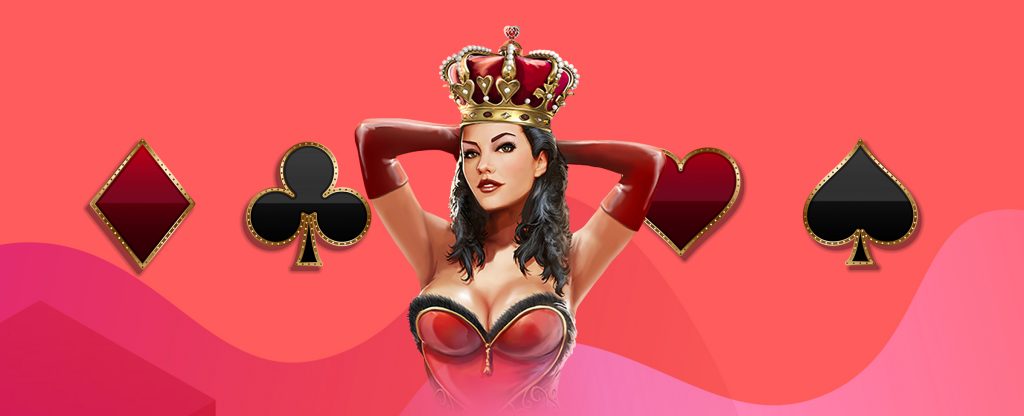 As the most famous casino game in the entire world, you can be sure there are a lot of benefits to playing Blackjack. But how do they compare to video poker at SlotsLV Casino?
Generally speaking, you have a lot more control when it comes to Blackjack, and it's a lot steadier than video poker. With Blackjack, you tend to collect smaller wins over time, so it's a great game for those who want to focus on playing and becoming good, and aren't looking to walk away filthy rich after one round.
When it comes to the house edge, few games are better than Blackjack at 0.5%. Having said that, you only benefit from that low house edge if you follow an optimal strategy. The great news with Blackjack, and what really sets it apart from video poker, is that you have ample access to detailed charts telling you exactly which move to make in each scenario. And since you're using your Slots.lv login to play online without a pit boss breathing down your neck, you can take as much time as you need to locate your scenario and make a move. Basically, it's a lot more chill.
Another way you have more control in Blackjack, and also another amazing reason to play, is that you have far greater options than the dealer, and therefore more opportunity to win a round. While the dealer can only hit or stand, you can hit, stand, split, double down, or get paid on a "natural" for a blackjack. As you recall, video poker only lets you select cards from a five card hand to hang on to, and no other "alternative" decisions take place.
One downside many players see with Blackjack is that it doesn't offer many chances to win big. Sure, theoretically you could put down $10,000 on one hand and hope for a 3:2 payout on a natural Blackjack. But most of us don't show up with that kind of bankroll (if you do, kudos to you!). Instead, it's more common to bet $5-$25 per hand, which will for sure help you increase your winnings, but it won't make you a millionaire right away, sadly.
WHICH IS RIGHT FOR YOU?
As you can see, both SlotsLV video poker and SlotsLV Blackjack bring loads of benefits to the proverbial table. Both are pacey, use some level of skill, and let you win nice, quick chunks of cash while you're waiting for your dinner guests.
To help you decide which one is ultimately the best for you, let's do a nifty little recap.
Here's when you know you should play SlotsLV video poker:
You like the idea of using more skill
You want the potential for massive payouts
You're not afraid of higher stakes
You do well with complex strategies
You like having options and variety in game choices
And here's when you know you should play Blackjack games:
You prefer to make steady money over time
You like to have maximum control in the game
You love to practice your skills
You like a fast-paced game
You prefer a simple, streamlined game with less volatility
Either way the wind blows, this isn't a test – promise! And if you're still not sure which one to start out with, you could always use your Slots.lv login to play both games (and any other SlotsLV table games, as a matter of fact) in practice mode! That way you can get a feel for the flow and see if either one is working for you. By the time you're ready to play for real money, you'll practically be a pro.