How to Sign Up with SlotsLV (4-Minute Read!)
SlotsLV Casino is your go-to hub for endless entertainment, and your one-stop supershop for an ever-growing number of online slots, table games and progressive jackpots, already numbered in the many hundreds. And since your playing experience is important to us, we ensure there's always something fresh and fun to discover, too.
You might be looking for a new casino to join with bigger bonuses and more games (Hi there, come in, welcome!), or maybe you've played in person in a place like Vegas and you're curious to see how the games are done online (Do you really have hourly jackpots? Spoiler: yes!). Then again, maybe you've never played at a casino at all.
Either way, the SlotsLV sign-up process is super easy. Fly through this guide in 4 minutes tops, then tap a few buttons and jump right in!
You'll be celebrating paydays before you know it.
How to Sign Up with SlotsLV
The first question to tackle is the easiest one of all: How to sign up for an online casino? Do you have a minute? Great – because 60 seconds is all it takes!
Step 1: Visit Slots.LV
If you click on the button below, it'll take you to the sign-up, or registration, page.
Step 2: Create Your Account
We'll ask for a few basic details like your name, birthdate, and contact information. You'll choose an account name and create a password.
Step 3: Register
This is the easiest step of all (with some tough competition from Step 1!): hit the big, bold "Register" button.  There – now you've officially completed your online casino sign up and become a SlotsLV player!
How to Claim Your Welcome Bonus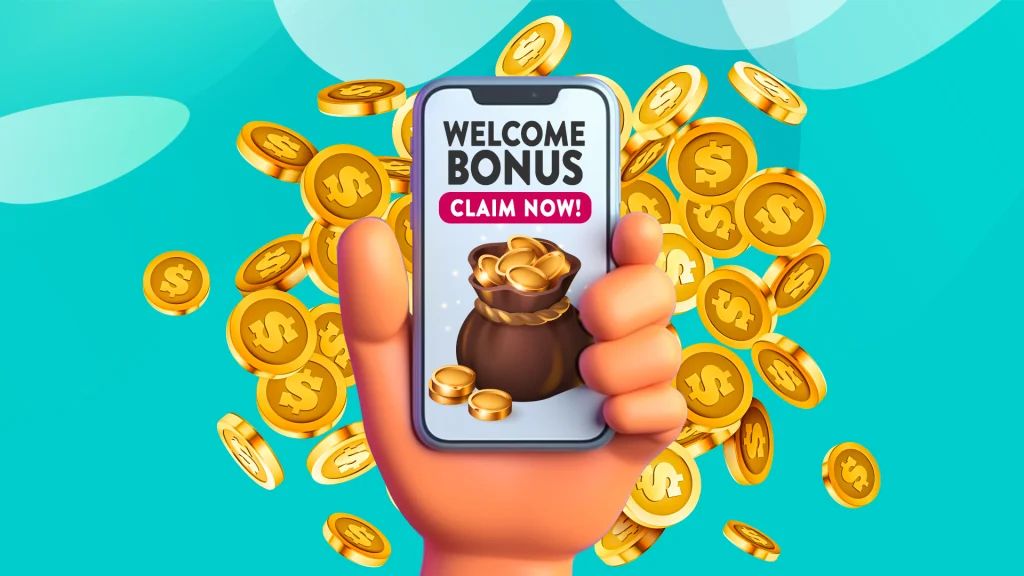 Of all the things to know when signing up for an online casino, anyone who's been around the virtual block will tell you it's this: you have to get the online casino sign-up bonus. It's the easiest real-money reward you'll get anywhere!
Claiming the SlotsLV Welcome Bonus is really easy.
1. Login to your account.
2. Make your first deposit.
If you're on your phone, you can tap your balance and then hit "Deposit". If you're on a PC, click on "Deposit" on the top right. Or – just click the Deposit link here. Options.
3. Get your Welcome Bonus.
Now you can choose your method of deposit, and select the Welcome Bonus offer. Then, hold out your hands – on second thought, you might need your arms – for your big Welcome Bonus.
We will personally match 100% of your first deposit by card up to $2,000, and tack on 20 free spins on a select game for good measure.
Since SlotsLV is a crypto casino, you can make a first deposit with any supported crypto to get a 200% match bonus up to $3,000 and 30 free spins on a select game.
That's double the match, an extra grand, and ten more free spins. Jeez Louise, is that a deal you can get behind!
And, SlotsLV keeps on giving! Once you're in, you can continuously earn more bonus money through our referral bonus. For each friend that signs up at SlotsLV using your special link, you get a bonus – per friend!
How to Start Playing at SlotsLV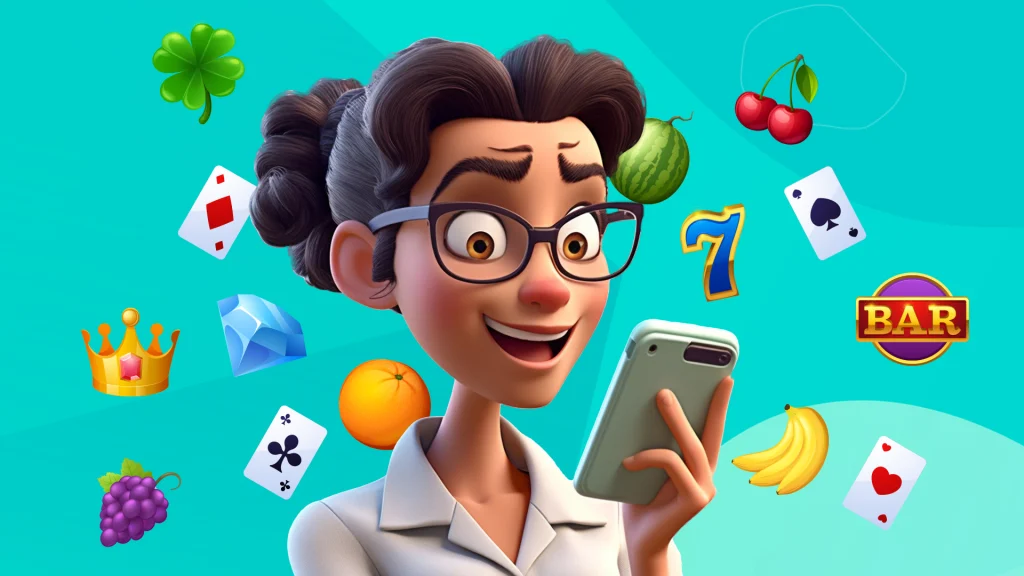 As fun as it is to sign up at SlotsLV, believe it or not, that's not the most fun part. The most fun you'll have is when you play the casino games. And we've got the best games this side of the internet.
Online Slots
Without a doubt, the most popular type of game at SlotsLV is slots. It's in the name, after all!
We have hundreds of slots online to keep your adrenaline pumping at just the right volume; they range from 3-reel to 5-reel, and even 6-reel! – and from thousands of paylines to zero. And we're always adding more.
You can experience the freedom of zero paylines with Bonanza Billion, and enjoy a whimsical journey through a fruity hillside, for a chance at up to 15,000x your bet.
In the player-favorite Golden Buffalo, paylines are as plentiful as multipliers, with 4,096 ways to win and up to 3,125x Wild multipliers. Grab the beast by its golden fur and go on an adventure!
Jackpot Slots
We take jackpots seriously around here, and any seasoned player will tell you that slots with explosive jackpots are the beating heart of SlotsLV Casino.
Some games have fixed jackpots that you can win through bonus rounds. Others, like Lawless Ladies have progressive jackpots that grow with every spin in the game. You can win at any time with a few lucky spins!
Hot Drop Jackpots are slots with very hot jackpots that tick down to three different jackpot detonations. A jackpot drops every single hour, another drops every 24 hours, and another drops any anytime and awards a huge amount. Reels of Fortune is one of our most popular games in this category.
Specialty Games
You don't have to stick to spinning the reels to have fun. We have an entire selection of grand experiences (that come with equally grand paydays!) and you'll find them in our Specialty Games section.
You've never seen bingo like this before! Think multiple cards and progressive jackpots, and many variations of bingo to choose from.
Miss those retro arcade games? You can hop in a spaceship and fly back to the future with Thundercrash, and collect a growing value of multipliers as you go – just so long as you hit "Cash Out" before you crash out!
If pangs of nostalgia keep tugging at your sleeve, let it lead you straight to Plinko. You'll find yourself on the set of your own gaming segment from The Price is Right, except the number of lines, size of your bet, and level of risk are all up to you!
Blackjack and Other Table Games
No casino would be complete without the green felt! That's why Slots LV is also your home for table games.
Put your strategy skills to the test with multiple variations of blackjack, including games optimized beautifully for your phone screen.
Other classic table games are also available, like Roulette, which comes in both American, European, and Live Dealer versions.
Baccarat is another way to make bank (tip: always bet on the banker for the best odds), and Craps, Caribbean Stud, and Caribbean Hold 'Em have pride of place in the table game lineup as well.
It's never been easier to play at an online casino than it is right now with SlotsLV. Fill out your details, make your first deposit, grab your Welcome Bonus, and discover a treasure trove of slots, table games and specialty games to enjoy.