What's Outside The Slots Box? This Week: #BookTok Brings Billions Back To Reading
Anyone who has entered through the enormous, shiny gates of SlotsLV knows that they're in a larger-than-life entertainment playground (for adults!) that'll keep your smile beaming from sunup to sweet dreams. There are hundreds of fun games at your fingertips.
But one screen doesn't fit every scene; so while you're racking up SlotsLV online slots wins, we're also tuning into the latest, greatest and most exciting out-of-the-SlotsLV-box ideas and news to make sure you don't miss a beat.
We're hand-picking the week's top entertainment trends, fun news, and the hottest happenings from wherever the action is, and you can find them right here. And who knows, once you reach inside Outside the Slots Box, you might just find yourself with a brand-new inspiration every week… and before long, that's an awful lot of excitement.
Let's reach in and see what's set the week abuzz. 
This Week: #BookTok Brings Billions Back To Reading
September 20, 2023.
Who could've predicted that, in a screen-dominated era, the humble paperback would come full circle to being a novel idea? More than that: reading is so hot right now that the #2 trending tag on TikTok is #BookTok.
From its lockdown-inspired inception in late 2020, the #BookTok trend has blossomed, bloomed and blew up, with more than 175 billion global views on TikTok reached this week. Yup – that's billions with a 'B'.
#BookTok ("For all book lovers") is where books are the stars of the show, and their "influencers" are a breath of fresh air. The content is immersive, authentically impassioned and infectious in its enthusiasm. Creators dive heart-first into the pages of their favorite books and share their literary love in entertaining, bite-sized videos.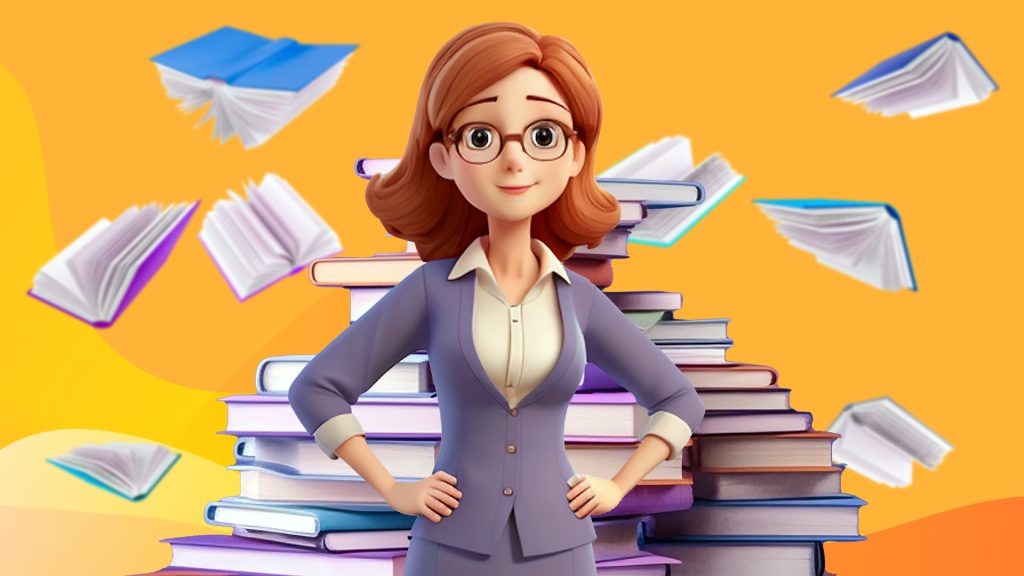 #BookTok is changing the game for writers and publishers, too. Books featured with the hashtag are skyrocketing to bestseller lists, and their lesser-known authors are becoming overnight sensations. Barnes & Noble has a section for BookTok books and they even hosted a BookTok Festival earlier this year. Amazon has a "Best of BookTok" promo page for the Kindle, and various podcasters and content creators are dedicating time and space to the reading Renaissance.
Millions of screen-driven TikTokers are now reading novels again with rekindled passion. If you haven't escaped into the pages of a compelling read lately, escape into the #BookTok utopia and reignite that old spark!
---
Escape with hourly, daily and super jackpots in our SlotsLV Hot Drop Jackpots!
---
This Week: The New iPhone 15 is Out, and it's USB-Cool!
September 13, 2023.
iPhone loyalists and tech enthusiasts have only one thing on the brain this week: the Apple iPhone 15.
The highly anticipated model was unveiled at Apple's Wonderlust event in sunny Cupertino, California, and, as promised, it was a full-blown tech extravaganza.
While Apple has been typically tight-lipped in the lead-up to its launch, leaks suggested the iPhone 15 would come with improvements like a lighter design, an enhanced processing chip, advanced Wi-Fi technology, and an upgraded camera.
Lo and behold, Apple over-delivered.
Future owners of the newest iPhone 15 can now look forward – but not too far forward! – to a new, highly-durable, aerospace-grade titanium design with color-infused back glass. It features a high-resolution, two-telephoto 48MP camera with three optical zoom levels; an A16 Bionic chip for battery and performance (or advanced A17 chip with the iPhone 15 Pro and Pro Max); the highly-anticipated Action Button screen feature; and much more.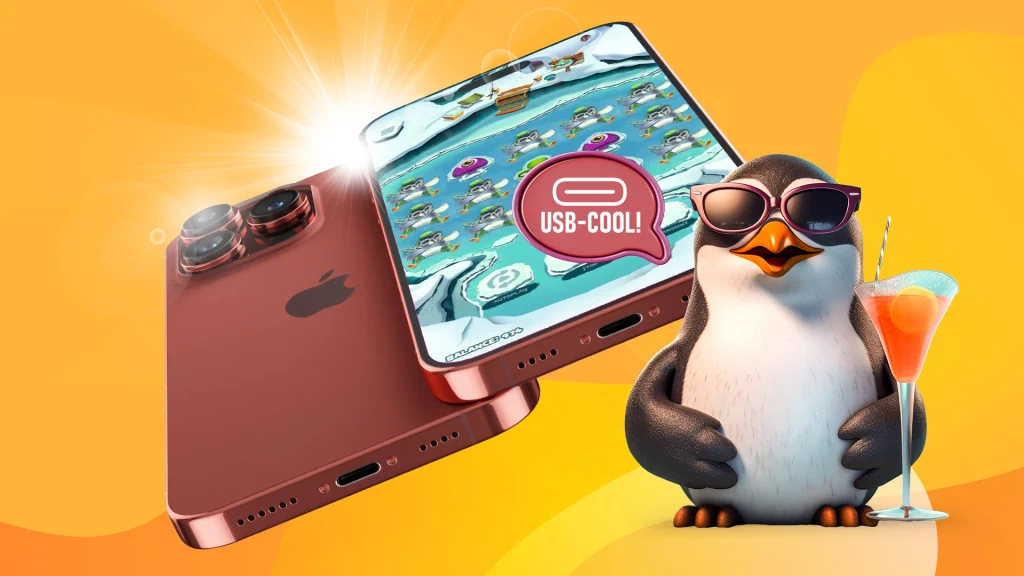 The most notable shift, however, has the world taking a collective sigh of relief, and that's the introduction of the universal USB-C charging cable to replace the single-purpose Lightning cable. Thanks to the European Union's legal ruling calling for such a change, the universal charger mandate has become a universal feature, making it light years easier for users to juice up.
Apple's big iPhone15 reveal wasn't just an insider event; it's been cleverly produced as a "dramatizement": a captivating piece of infotainment with actors and scriptwriting to tell the latest Silicon Valley story. Whether you're a loyal Apple enthusiast or just curious about tech trends, you'll likely agree that the latest iPhone sets the new standard, and reinvents the way we think about our mobile technology into the future.
IMPORTANT DATES:
Friday, September 15: Pre-orders begin for new iPhones.
Friday, September 22: Apple's 2023 iPhones and Watches go on sale.
---
Did you know that if you refer a friend to SlotsLV, you can get bonus! And not just for that one friend; you can get a bonus for each and every friend!
---
This Week: NFL Season Kicks Off on September 7th
September 6, 2023.
Another action-packed year in the NFL is charging toward us this week, and all the buzz is swarming around the New York Jets and their new star recruit, quarterback Aaron Rodgers. Could the 2023/4 season be the Jets' year to hold their defensive ranking and acquire a solid offensive line?
While pundits toss out their opinions from all directions, fans have been gearing up right alongside the players for the September 7 opening game. The Detroit Lions will raise the curtain on Thursday night as they face reigning Super Bowl champs, Kansas City Chiefs, with two-time MVP quarterback, Patrick Mahomes, at the helm. Kickoff is at 8:20 p.m. ET.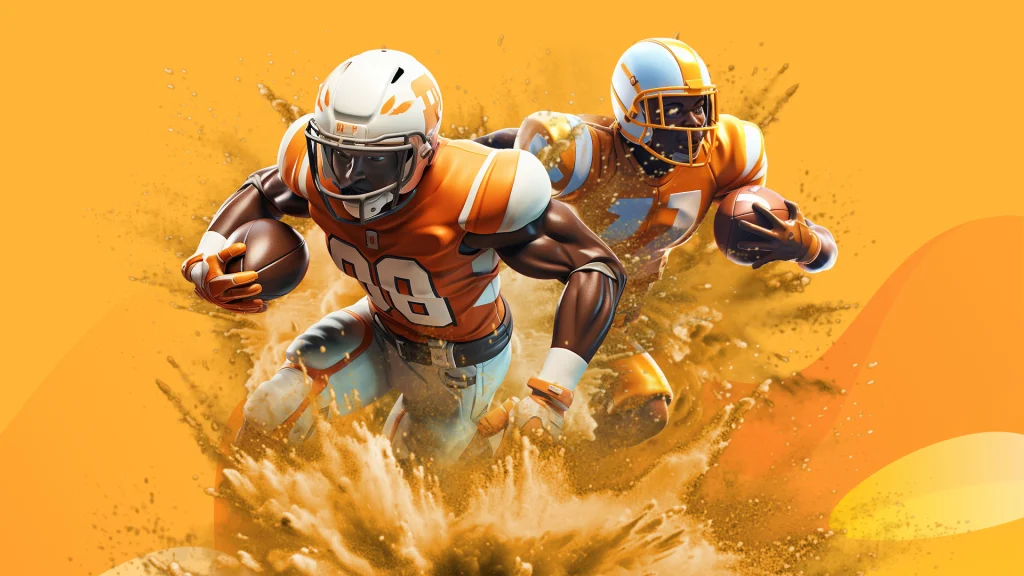 On Sunday, round up the troops and prepare the snack bowl! There's some big match-ups for NFL week 1, like Joe Burrow leading the Cincinnati Bengals into Cleveland at 1 p.m. ET; Miami Dolphins battling it out with the LA Chargers in the afternoon; and Dak and the Cowboys taking on divisional rival NY Giants on Sunday Night Football. Finishing off the week on Monday night, the Bills are at the Jets, with all eyes on Rodgers.
The regular season kicks off an 18-week, 272-game marathon, which will conclude on Sunday, January 7. The top teams will ultimately battle on the gridiron for a chance to compete in the Super Bowl LVIII on February 11, 2024 at Allegiant Stadium in Las Vegas, Nevada. Game on!
---
New around here? It's your time to play with up to $7,500 in SlotsLV Welcome Bonuses!
---
This Week: Celebrating the Enduring Charm and Legacy of Bob Barker
August 31, 2023.
Television legend Bob Barker, of The Price is Right fame, has passed away at the age of 99.
Most remember Barker for his silver-grey hair, genuine, grandfatherly smile, and his jovial reception upon greeting contestants who were told to "come on down!" to guess the correct retail value of the day's featured merchandise. Those with longer memories might have been introduced to Bob through his radio game show "Truth or Consequences", which he hosted for 19 years starting in 1956.
Clearly born for show biz, the media icon also began the hosting gig of his career in 1972. Bob Barker took to The Price is Right like a duck to water, instantly revitalizing the format and turning it into TV's longest-running daytime game show. He retired from The Price is Right in 2007, passing the microphone, well-fitted suit, and his all-around class act to comedian Drew Carey.
SlotsLV recently welcomed a new star into its specialty game category, and it couldn't be more fitting. Plinko is based on the fan-favorite segment of The Price is Right. Need a refresher? It goes like this: you drop a disc into a pyramid-shaped structure comprising off-set rows of pegs, which send the disc plinking on an unpredictable descent, until it lands at the bottom in a multiplier pocket. It's easy, fun, flexible and just a little different. Give it a shot: at the very moment the disc lands in your payday pocket, close your eyes and picture Bob Barker with his beaming, genial smile, congratulating you for your major win! The crowd, of course, goes wild.
---
Bigger bonuses is just one of the many crypto casino benefits you could be enjoying!
---
This Week: $4 National Cinema Day is Back on August 27th
August 24, 2023.
The big screen is bigger than ever, but its prices are scaling down for your wallet for one sublime day on Sunday, August 27th. If you missed the summer's feature frenzy with hits like Barbie or Oppenheimer, now's the time to claim your seat at one of the 30,000 screens at 3,000 participating theaters nationwide to get up to speed.
The Cinema Foundation, the brains behind the event, has velvet-roped in major chains like AMC and Regal, so you know it's going to be a blockbuster of a day.
Last year, the first time the event had been held, it pulled in about 8.1 million budget-conscious movie enthusiasts for just $3 a ticket. Prices went up by $1 this year, but they're still a far cry from the average cost of nearly $11 to see a movie on a regular day.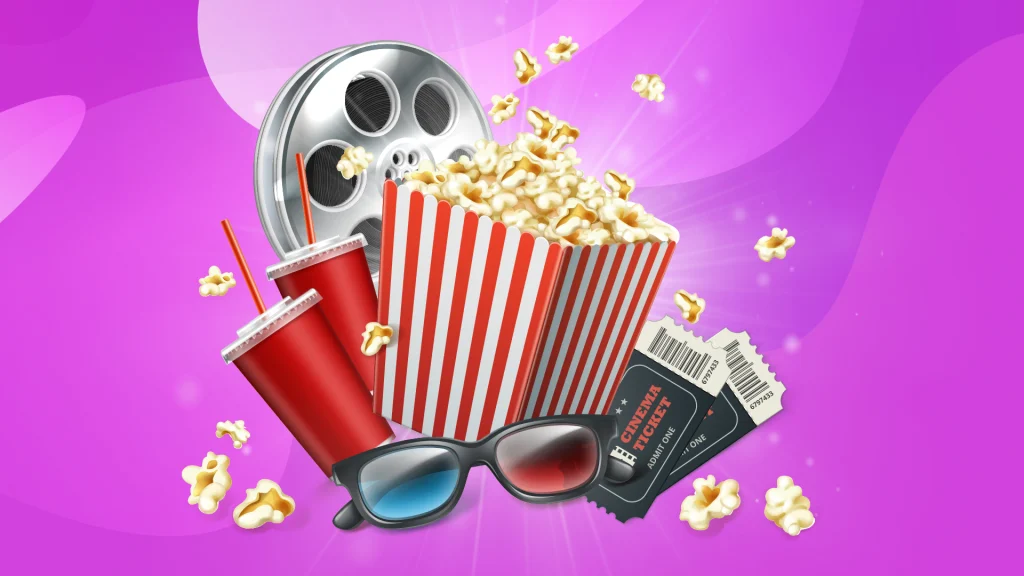 The movie industry was an endangered species during the pandemic, but July's Barbenheimer craze is the Hail Mary that film had been searching for. There's more that'll send people running for the middle aisle than that duo, though: you can snatch up mega-cheap tickets for brand-new flicks like Gran Turismo starring Archie Madekwe, DC Comics' Blue Beetle, or Retribution with Liam Neeson.
To top it all off, some theaters are even offering concession deals like $5 popcorn and soda as well!
Tickets go on sale according to the channel that sells them, but usually, you can buy them a few days in advance. Check out the National Cinema Day website, your preferred theater's own website, or go directly to the box office and secure your golden ticket for a day of riveting (and cheap!) movie magic!
---
Have Fun With SlotsLV
SlotsLV Casino is home to hundreds of thrill-packed online slots. You can travel through time, explore unknown lands, and lose yourself within countless themes and escapes – or even play for Hot Drop Jackpots which drop like clockwork after growing plump with cash. And, whenever you need a change of pace or to step outside the box, it's time to play right here! You can check out the week's hot topic or trend until you're ready to get back on the casino floor and dive into another round of online slots and casino games.