SHOULD YOU PLAY REGULAR OR PROGRESSIVE ONLINE SLOTS?
If you get giddy with joy over the colorful bursts of cash-hued prizes that are found in slots, then SlotsLV is the place for you! It's easy to get wrapped up in the whirlwind of plotlines, themes, and prizes in our most popular slot games. As fun as it is, some bettors don't realize they could be getting even more out of the game!
There are two types of slots – regular and progressive – which have some major differences that could mean the world to your enjoyment of the game, and most importantly, to the size of your bank account.
How they're played, how you bet, the types of bonuses, and the types of wins you're awarded all come down to which one of the two you choose. If that sounds overwhelming, don't worry one bit. We like to keep things bright and cheerful around here, so we won't keep you in the dark about which games to play. Once you have the scoop on SlotsLV's most popular slots games, both regular and progressive, you can decide which type is best for you.
REGULAR ONLINE SLOTS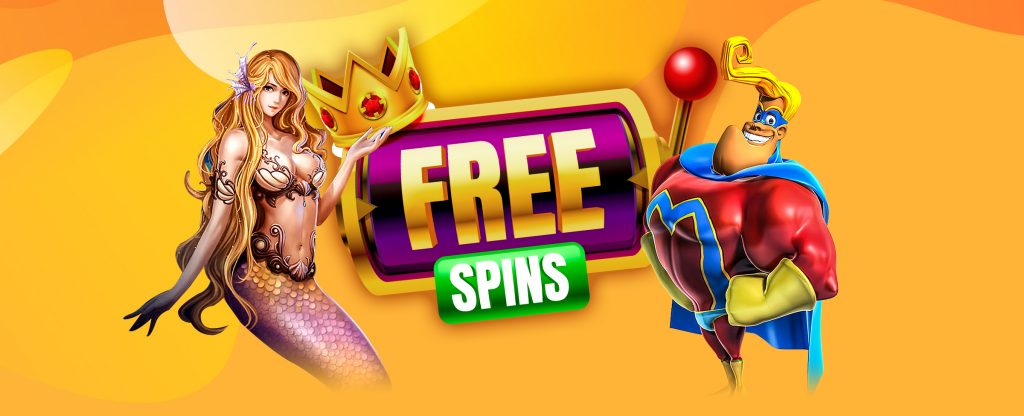 Regular online slots make up the majority of the slots you'll see around here. Having said that, to call them "standard" or "regular" certainly wouldn't give them the credit they deserve. The "regular" slots are some of the most entertaining games we have, and there are oodles of compelling reasons why.
Among regular slots, you'll find a wide variety including 3D, video, i-slots, 3-reel, and 5-reel, along with grand variations in paylines ranging from 1 up to 243v- and more. The thing that really sets them apart from their progressive counterparts is the jackpots. Regular slots have a fixed jackpot amount which is pre-set. Once the highest amount is reached, usually by placing the maximum bet and triggering every possible multiplier, the jackpots prize amount will cap off right there. Nice and regular.
So does that mean you can't win big in regular slots? Not at all! The real highlight of regular slots is in the base game features, like free spins and multipliers. These abundantly make up for a static jackpot size, and they're much easier to attain as well. Usually it only takes one set of symbols to trigger free spins, and just one more symbol or a special wild to kick off a slew of multipliers, and possibly to help you win the game's biggest prize.
Another major benefit of regular slots is that they can offer you more bang for your buck. You can wager with any number of coins set at the lowest possible bet amount and still make a commendable chunk of change. It's a nice gold lining to an enjoyable and interactive gaming session. Plus, you'll have an adventure spinning around the intricately developed worlds and characters that are sure to leave an impression.
Now let's take a look at SlotsLV progressive jackpots and see how these slots differ, so you can start playing the better choice for you.
JACKPOT PROGRESSIVE ONLINE SLOTS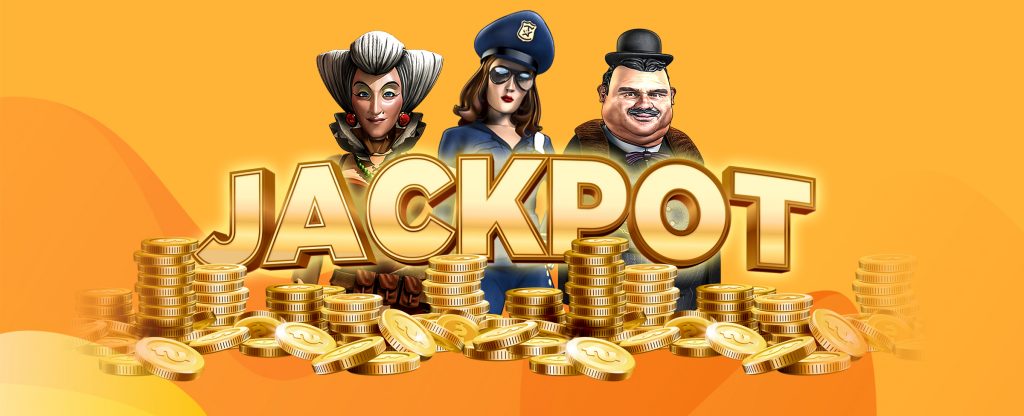 As thrilling as they are, you wouldn't necessarily recognize a SlotsLV progressive slot just by looking at it. They have the same exciting characters, lights and pizzaz as the regular ones. You can find progressives in both 3-reel and 5-reel just like the regular ones, too, although 5-reel is more common.
No, the design alone isn't what sets these apart. The main difference you'll see with progressives lies in the accounts of the winners…
The progressive jackpot is truly the main draw of the game! It's the very thing that makes these popular slots to play. If you're not already familiar with what a progressive jackpot is, it means SlotsLV (the house) plants a seed in the jackpot, and each wager from the players surges the jackpot's growth, without any stopping limit until it's won.
There's usually a set of symbols or a series of features you have to hit in order to get a chance at the progressive. If you can manage it, you win the type of money that inspires cartwheels and backflips down the street on your way to collecting your luxury car and buying a house in the Alps.
Another major difference with progressive jackpots is in the bets. If you want to make the big bucks, you have to follow the rules. The rules typically say that you have to wager the maximum betting amount on every payline in order to be eligible. So if there are 25 paylines with a max bet of $1, you'll be paying $25 per spin. It can be expensive, but when you compare it to the potential win of $50K, you can see why for some people the juice is worth the squeeze.
Most of the attention in progressive slots is lavished upon the ultimate progressive jackpot, as the regular wins throughout the game tend to be comparatively less extraordinary. But you wouldn't sneeze at them either. You should read the paytable in each game to know for sure what you can get while you play for that big jackpot.
REGULAR OR PROGRESSIVE SLOTS: WHICH ONE IS RIGHT FOR YOU?
You've just learned a lot in this mini slots guide, so let's tie it all together and place it nice and neat on the SlotsLV Casino table of tough but exciting game decisions.
If you're in the mood for light-hearted entertainment and smaller, regular wins to spice up the characters and themes, then regular slots are just the thing to put a sparkle in your eye.
If you see slots as a way to get mega rich and not simply to make "fun money", plus you have a comfortably large bankroll to play around with for a long period of time, then SlotsLV progressive jackpot slots are the game for you.
For both types of slots, the best way to maximize your winnings is to use your Slots.lv login to snatch up the Welcome Bonus. The bonus money extends your bankroll for more free spins and longer game play. If one thing really brings these two different types of slots together, it's that free money brings you that much closer to the types of wins and fun you're after!
For bankrolls modest or boastful, for those looking to have a few laughs, or just looking to fund your summer vacation and then some, there's a casino game for every player to enjoy.