3 TIPS TO HELP YOU DOMINATE BACCARAT
Hollywood has had an everlasting love affair with James Bond ever since the 1960s. And, in turn, Bond maintained a love for his game of choice. When Bond leaned seductively over the Baccarat table, proclaiming his taste for martinis shaken, not stirred, the whole world fell in love with a hero and a game. And perhaps a martini.
Aside from the added benefits of class and sophistication, playing online Baccarat at SlotsLV is a devilishly fun way to pass an evening. The rules are remarkably simple, and you need only a few of the right online Baccarat tips to ensure you win the most money possible at the table.
If you're new to the game, you can find SlotsLV Baccarat under "Table Games". Then you can follow along here to see 3 essential online Baccarat tips that would have James Bond himself swooning with delight at your prowess.
BENEFITS OF PLAYING BACCARAT: EASY TO LEARN AND PLAY
The thing that makes Baccarat one of the best SlotsLV table games is that it's easy to play, and easy to master. Unlike other games like Blackjack or Poker, you don't have to follow any tight strategies to increase your chances. There are statistically proven online Baccarat tips that are totally cut and dry, especially when you follow the right online Baccarat strategies with your bankroll.
Before we get into the online Baccarat strategies and tips themselves, take a second to review how the game is played.
The main aim is to get a sum of 9. You have to bet on the Banker or the Player to win the round, or on a Tie. After two cards are dealt face up to both parties, the sum is added, and a winner is determined (although sometimes a third card is drawn, but that happens automatically, and it's not important for using any online Baccarat strategy).
Share with friends how easy Baccarat is to play, and you could be on your way to a SlotsLV Refer & Earn Bonus!
3 WINNING BACCARAT TIPS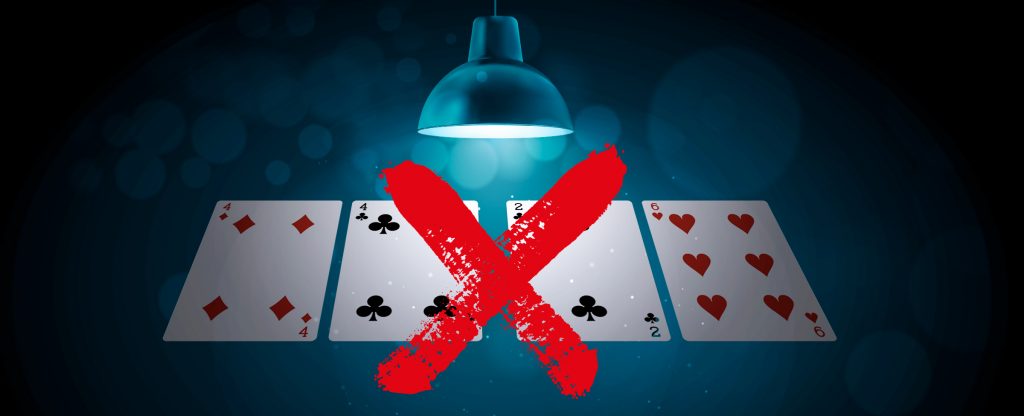 Simple so far, right? Of course… but now we have to talk about who to bet on: the Player, the Banker, or a Tie? If one thing's for sure, you can remember this: Never, ever bet on a Tie!
1. DON'T BET THE TIE
Baccarat is a wonderfully beginner-friendly casino game because there are only three options to choose from. Some players, however, would say there's only two. Betting on the Tie is such a no-no for most bettors that it's not even considered an option.
It might sound harsh, but take a look at the odds. The Banker will win the round 45.8% of the time. The Player will win 44.6% of the time. A tie will only occur 9.6% of the time! While it's true that chance isn't a total zero, and the payout is the highest at 8:1, it's just not worth the risk, and the math is clear that it won't pay off in the long run. It's a much better idea to play it safe on the Banker.
2. BET THE BANKER
When you factor out the tie in the equation, the Banker will win about 51% of the time – over half! That means that over multiple rounds of betting only on the Banker, you're bound to see the most returns overall. There is one small catch, though.
A win on the Banker pays out 1:1, but it also requires a 5% commission, so actually it pays out .95:1. That means if you win the round, you get paid 95% of your wager. While it does balance out the overall payback slightly, the winning odds still make betting on the Banker the safest choice.
From there, the best and most important online Baccarat strategy (as well as any of the other SlotsLV online table games) is smartly managing your bankroll.
3. BE STRATEGIC WITH YOUR BANKROLL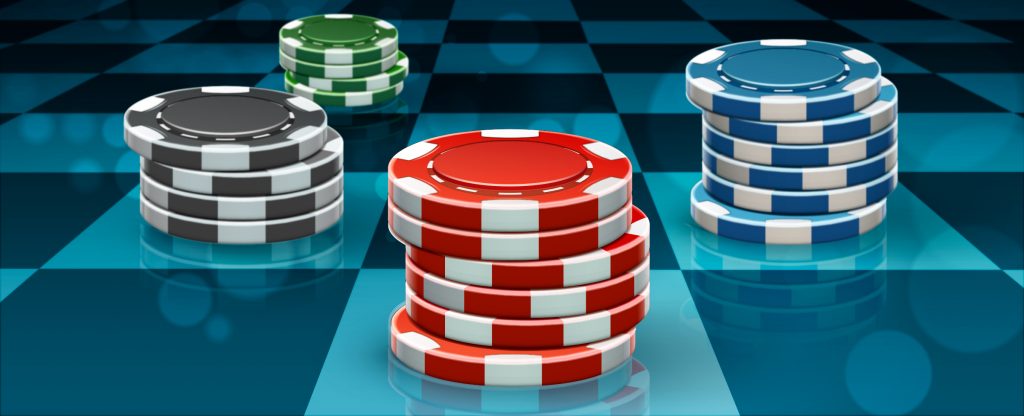 As you may know by now, bankroll management is the core of any proper casino gaming strategy. It's how you stay in the game for longer, and avoid issues. Since Baccarat is a game that doesn't rely on any skill or continuing decisions, the real wins come down to managing your bankroll. First, you'll want to fund your bankroll and the easiest and quickest way is with one of our crypto gaming deposit methods.
Follow these handy online Baccarat tips that help you stay in control and help you win the most overall.
Start Out Small
The first thing to remember is to start with smaller bets to get the ball rolling. Focus on the Banker, and double your bet each time you lose. When the Banker eventually wins, the idea is that you'll get your losses back since you've been doubling your bet. That's called the Martingale System (it works the same for virtually all SlotsLV table games).
Set Limits
This is the most important part of your bankroll. The bankroll strategy above is only an online Baccarat tip, it is not a guaranteed way to avoid losses. The most important thing to know is to always have a limit on how much you're willing to lose, and how much you're willing to win.
The first one seems obvious, but you might be wondering why you'd limit yourself with how much you're willing to win. The idea is that once you're ahead, in order to ensure you stay ahead and don't backtrack and lose your winnings and more, you should simply dip out and set it aside for next time.
Never Go "All In"!
Although we love the moment in Hollywood movies when the player goes all in and walks away filthy rich, that is not a realistic strategy in the real world. It's never a good idea to go all in with your bet while playing Baccarat. The Banker might be the most likely to win, but it is never, ever guaranteed.
You're looking suave already. SlotsLV online Baccarat is a simple, fun game to play at home and boost your bank account with steady wins. Iron out your Saturday best and practice your most alluring wink. It's time to impress the swanky crowd with your brand new online Baccarat tips.
---
If you want James Bond-level thrills, play our hourly and daily Hot Drop Jackpots at SlotsLV!