YOUR CASINO SESSION SOUNDTRACK (SONGS TO PLAY TO!)
Well, come in, spinner! You look as though you're ready to get your groove on and add a little jazz hands to your day. Are those vocal cords warmed up? You're going to need them!! Because as much as your favorite slot's own music contributes to that slot's vibe and atmosphere, there are times when your inner DJ is itching to take over, and make your own vibes!
So we made you a mixtape. Or at least, gave you the mix. And here they are: casino, Vegas and gaming-themed songs chosen to get down, rock out, or pop up during your SlotsLV session, and importantly, to get you inspired to win.
From the 80s, to the 90s, 00s, and today, this is the ultimate casino song playlist at SlotsLV Casino!
WAKING UP IN VEGAS BY KATY PERRY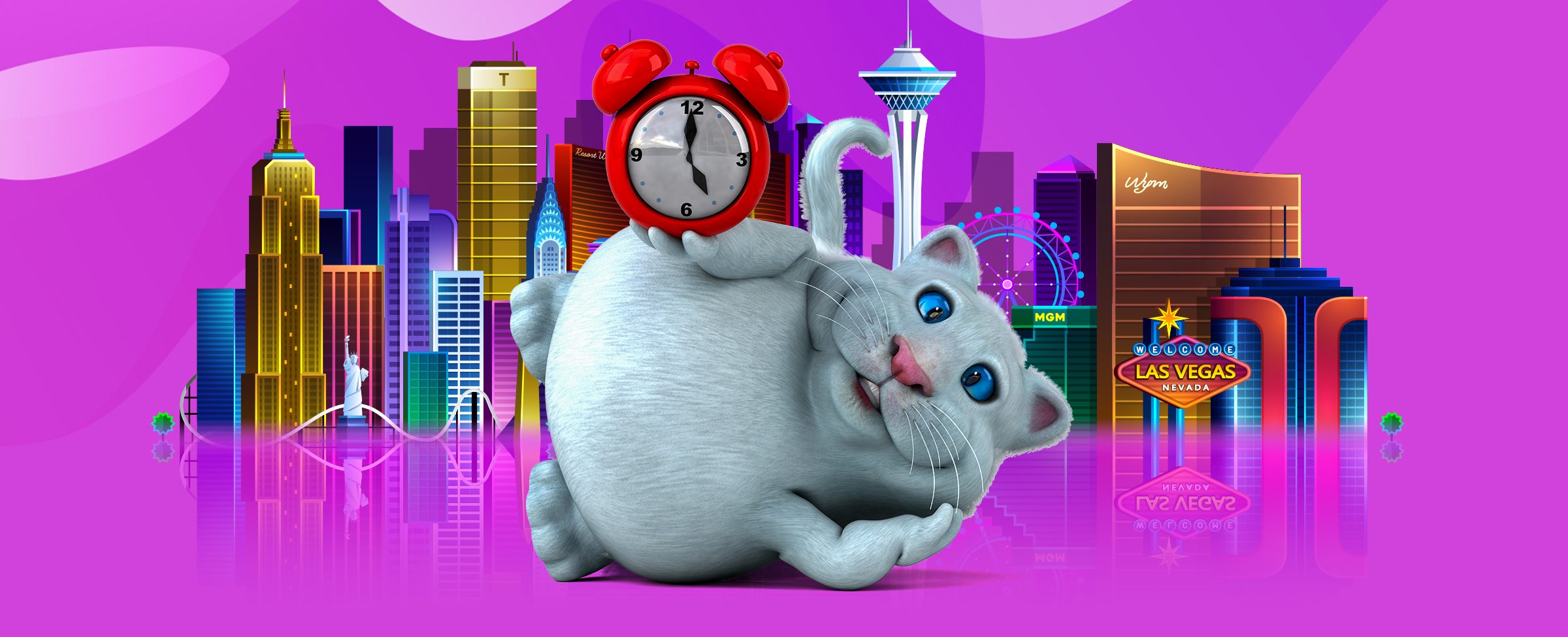 While it won't be necessary to shut up and put your money where your mouth is, we do think you'll find this classic Katy Perry tune rather inspiring to get up and get in the Vegas spirit.
While you listen to the Vegas-dazed singer's upbeat tales of getting hitched by Elvis and losing her fake ID, you could be joining her in the frenzy of wild times with any number of Vegas casino-inspired slots at SlotsLV.
THE GAMBLER BY KENNY ROGERS
Kenny Rogers is the unmistakable sage of gambling; every gambler knows, the secret to survivin' is knowin' what to throw, and knowin' what to keep. It sounds like this country crooner from the 70s really knew his casino gaming strategy!
We couldn't agree more with this particular Mr. Rogers, and having such a swanky tune in the background while you play is a great reminder of one of the most important pillars of a savvy slot strategy, which is managing your bankroll and knowing when to quit. It's very tempting to play this track on repeat, but be warned – it's so catchy that you'll be singing it for days.
NO TIME TO DIE BY BILLIE EILISH
James Bond theme songs are definitely music for the ages. Madonna, Nancy Sinatra, Shirley Bassey (Goldddddfingerrrr!), Adele, Paul McCartney, Sam Smith, and Carly Simon are just some of the mega superstars to belt out tracks for the iconic films. And Billie Eilish has joined the club.
At just 17, Eilish wrote and recorded No Time to Die, the title track of the 25th James Bond movie – making her the youngest to do so for the series. Last month, the Academy Awards gave her the Oscar for Best Original Song for the orchestra-led ballad.
And while this song is a bit more drama, and a bit less gambling, it still makes our list because it evokes the classic casino movie sounds and images behind 007, which makes it perfect to play as you try your hand at Bond's favorite game, Baccarat.
BEATIN' THE ODDS BY MOLLY HATCHET
You're going to need your seatbelt for this one. Molly Hatchet is on a rock n' roll road trip, and they are dead set on beating the odds in this head banger from 1980.
As "victory draws the cards" in your game of Video Poker and you "roll the dice, feelin' cold as ice" in Craps, it'll feel like front man Danny Joe Brown is narrating your gameplay. Hopefully you can beat the odds of the house for a banger of a win!
---
Play at a best crypto casino: SlotsLV! Crypto is a faster, easier and more convenient way to play.
---
VIVA LAS VEGAS BY ELVIS
There's nothing quite as fun as living it up on vacation in Las Vegas, and no song in the world captures the feeling better than Elvis' lively Viva Las Vegas! Have you got your hip-swing down pat? The curled upper lip and the sunglasses? Then you're more than qualified.
As Elvis waxes poetic about the "bright light city" and longs for more hours in the day to soak up all the fun, you could have your own Vegas-style good time with 10 Times Vegas. Elvis would no doubt have added a new verse to this classic if he'd known a wildly popular game such as this would have no time limits at all! You and Elvis can let the good times roll through the Strip 'til your heart's content… or until he presides over your shotgun wedding!
THE LOTTERY SONG BY HARRY NILSSON
It's still retro hour, so keep those corduroy flares on a little longer! But you won't be boogying this time: The Lottery Song by Harry Nilsson is like a lullaby for adults, and it'll have you rocking instead of rolling. This underrated casino-themed track is the prettiest song you'll ever hear about Vegas, and if you don't mind, a touch romantic. Who wouldn't want to join him in the land of lights when he's crooning away about dreams of winning the lottery and running away to Vegas together?
Come to think of it, one might wonder what Harry would think about a game like Keno Draw. Who knows? Maybe he would have preferred to order take out and spend the night mastering this lotto-like game instead.
POKER FACE BY LADY GAGA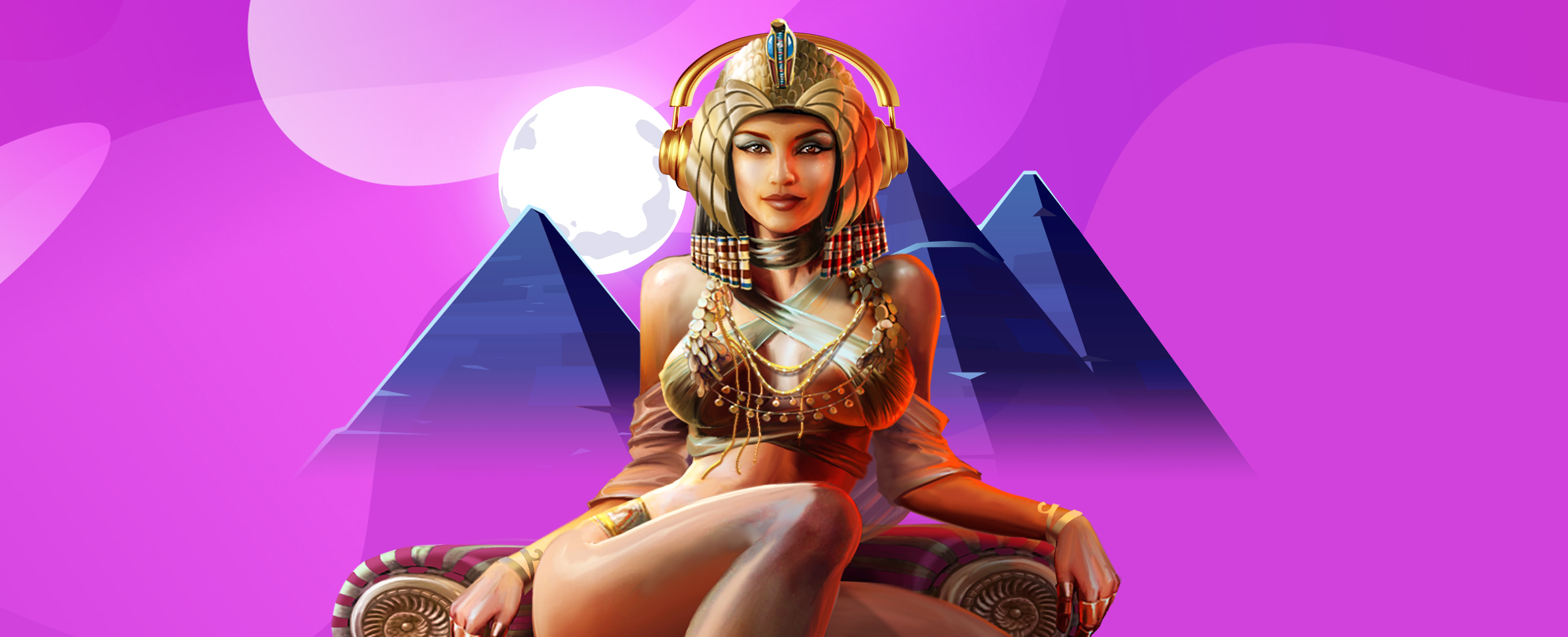 Let's take things back up a notch with our casino soundtrack!
There's a big difference between video poker online and table poker, and you may find that you don't need to keep a poker face when you play online – unless you want to have the fully immersive experience, of course. Regardless of the expression you prefer to wear to the table, Lady Gaga's hit from 2008 has a steady deep and dancy beat that will put you in the high-energy zone, and that's always a good thing when your money is on the felt.
WALKING AWAY A WINNER BY KATHY MATHEA
Kathy Mathea may have been talking about a lost lover in this 1994 country-flare song, but still, it seems she really had the odds on her side when it came to walking away for the best return.
You could probably relate when you're playing one of our top online table games; in the song's opening verse, the lyrics proclaim how high the stakes are with love on the table, just as they are when you're in the flow of a good game. When you hit that winning streak, listen carefully to Kathy's voice as she advises you to walk away a winner – and cash out those winnings!
---
Collect your casino referral bonus for referring friends to SlotsLV!
---
GAMBLING MAN BY THE OVERTONES
Prepare for an earworm when you groove to the Overtones, because Gambling Man is as catchy as a cold. With its driving double bass and the barbershop quartet-inspired voices of five gangster-suited young upstarts, you have yourself a funky little doo-wop tune to set the mood while you're spinning slots and playing unique table games.
In this brassy, brash tune, you won't be able to stop yourself from tapping into the tempo. The words remind us that sometimes your odds may be stacked, and you may feel like you're never going to get a winning hand, and allude to the gamble that is love: place your bets on me / place your bets on me! they lament, and you can't help but oblige and put a max wager on them.
WHEN IT RAINS IT POURS BY LUKE COMBS
Don't get mad – get a guitar! Sometimes when life seems to be going wrong, like your partner leaves you as she did to Luke Combs in this story-like song, it opens up the door to something better!
Our hit country artist didn't skip a beat when his fiancé left him. He picked up a scratch ticket and won 100 bucks, won a beach vacation from a radio station, and ended up going deep sea fishing in Panama and picking up a new date. As you play your favorite casino game online and bob your head to his tune about the good stuff pouring in, hopefully you'll see Luke's theory on life coming true!
THE WINNER TAKES IT ALL BY ABBA
ABBA's power pop hit features Agnetha's soaring voice with a message we love to celebrate here at SlotsLV: the winner takes it all! And regardless of whether you use regular USD or bitcoin to withdraw, you can have ABBA bellowing out their 1980 pop tune, ensuring that once you've got your hands on the prize, every cent is yours to take.
As you groove, sway, fist-pump and toe-tap your way through your new playlist, be sure to max out your volume and your singing voice before you max out your bankroll, otherwise you'll need a whole new playlist of commiserations and promises of better tomorrows. Of course, that's no problem either. SlotsLV online casino is up to the task, whether it's advice, strategy, rewards, support, or just busting out the moves right there with you!
---
Discover the fun of Hot Drop Jackpots, with slots that drop around $1K each hour!