8 Casino & Slots Games with Big Jackpots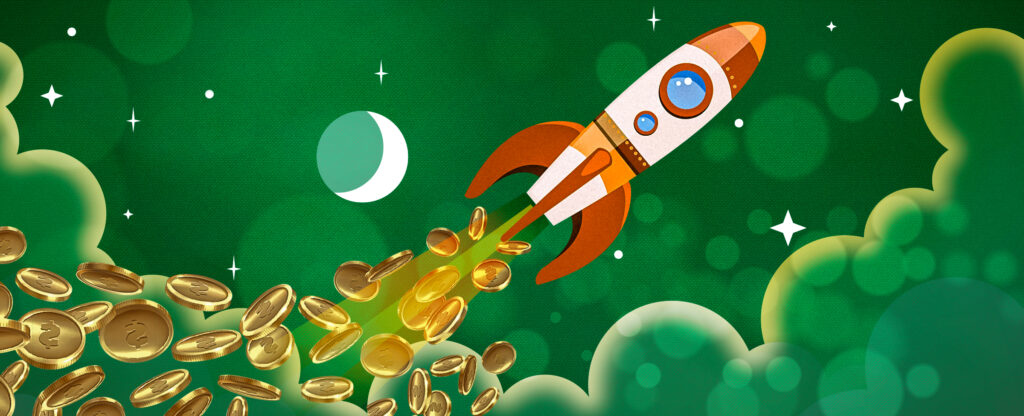 If you thought massive jackpots ended with slots games, boy, are you in for a wild ride today! At Slots.lv Casino, players of all persuasions are watching those jackpots swell, from the table to the reels, beyond the earth and back again.
If you, too, are mesmerized by the siren sounds of massive, sparkling paydays, then you'll want to see which Slots.lv Casino jackpot games are worth playing. As long as you play the right games and follow some super basic guidelines, you can cash in your Slots.lv bonus codes and have a straight shot at some jaw-dropping Slots.lv jackpots.
Ready to see what's out there? Let's jump in!
Top Table Games With Huge Jackpots
Let's start off our massive jackpot journey with the games made for using your skills to massage the table and rake in piles of wins: Slots.lv Casino table games.
1. Let 'em Ride
To stay where you are, or hit the gas and let it ride? That is the question. And that's the beauty of this poker-based Slots.lv Casino table game. Over 3 rounds and 5 cards in total, you get two opportunities to raise your bet and land a winning poker hand. And it happens to have one of the best Slots.lv jackpots, too.
To be eligible for the progressive (currently at $149,000 and growing!) you've got to opt in with a dollar in the red circle before hitting "Deal". (You'll grow familiar with this instruction, given that it's the standard for most Slots.lv casino table games with progressives).
All you need is a Flush or higher to get some payout from the progressive. If you happen to get a Royal Flush, the whole thing is yours! Aside from that, all you need is a pair of 10s or better to score yourself a regular payout. Fast, fun, and easy.
2. Caribbean Stud Poker
As long as you're still in the vehicle, let's let it ride to our next destination: the tranquil Caribbean. Don't get too comfortable, though, because this version of poker is about to fling you out of your beach chair and straight into an Olympic dive for Slots.lv jackpots.
Featuring a progressive that regularly reaches the hundreds of thousands ($103K right now and counting!), this 5-card draw game pits you against the Dealer. Based on your own five face-up cards and the Dealer's one face-up card, you decide whether or not you think your hand is better than the Dealer's, and either fold or raise.
To swim in the Caribbean-style jackpot in this game, you need a Royal Flush, which is your key to winning it all to yourself. That's true even if the Dealer doesn't qualify for the round. The progressive is its very own side bet that pays separately from the core game. Win, win!
3. Caribbean Hold'em
Don't take your swimsuit off just yet. We've got one more stop in the Caribbean. This game is also based on poker and includes one of the heftiest Slots.lv jackpots to date – $193K as we speak.
This time instead of getting five cards like Caribbean Stud, you and the Dealer each start off with 2 cards, plus 3 community cards face-up in the middle. After you decide to fold or raise, two more community cards are dealt, the Dealer's cards are revealed, and a winner is determined.
When it comes to the progressive, you have to score a winning poker hand based on your first 2 cards and the 3 community cards. As always, the Royal Flush is the king of the progressive and pays out 100%. But anything else from a Flush and above still pays out… just as long as you opt in with a dollar before hitting "Deal".
Top Slot Games With Huge Progressive Jackpots
Slots.lv jackpot games don't stop at the table, either. Next up on your jackpot-hunting safari are the very best slot games at Slots.lv Casino, all featuring very handsome progressives to spin after.
1. 777 Deluxe
Take your traditional slot machine and inject it with a dose of 3-D fruits, bells, and bars, plus thrilling bonus games and a Deluxe jackpot of $53K.
As you watch the symbols pop and spin over 5 reels and 3 rows, you've got your eye on 10 paylines waiting to come alive. If you land 3 or more question mark symbols anywhere on the reels, they whip themselves up into bonus icons, whisking you away to the bonus round.
Here, the fluff is stripped away, and only 3 reels and 1 payline remain, giving you the chance to win the progressive itself. Even if you fall shy of the big guy, there are still 7 other prizes to spin for. Talk about a Deluxe night in!
2. Gold Rush Gus
Do you hear that? Your gold-digging pal Gus is calling your name, and he needs a hand unearthing a progressive jackpot that's swelling beneath the dirt, and nearly ready to burst out of the earth in a shower of diamonds and gold.
As you start to sweat from your hard work mining for riches untold, ample free spins and re-spins should keep you feeling cool. When your pickaxe strikes a treasure chest by landing two key scatter symbols on reels 1 and 3, you trigger one of four rewards, including the $79K progressive jackpot itself.
When it comes to Slots.lv casino, a little sweat and hard work makes you as good as gold.
3. Cyberpunk City
It's a good thing you got warmed up with Gus and your digging arm, because Cyberpunk City is here. You're about to embark on a savage adventure through a wild, dystopian future with one of the best Slots.lv jackpots.
A pink-mohawked cyber lady wields her gun in your direction as you spin through 5 rain-drenched reels and 3 rows to stay a step ahead of her crosshairs. Free spins are plentiful around here, and with two different scatters, there are many paths to the heart-leaping thrills of random wins throughout the game. Any high symbol can randomly turn into a wild, and the $130K progressive jackpot itself is poised to strike randomly after any winning spin.
If that's what the future looks like, we want in!
4. Mystic Elements
The elements of the earth have risen from the heart of Slots.lv Casino, and they come bearing a jackpot of unforgettable size! Currently sitting at $103K, this 5×3 slot is simply glowing with chances to score big.
Featuring the elements of earth, water, air, fire, ether, and light, you have the opportunity to win up to 150 free spins after retriggering the feature. Watch out for the mystery symbol in this game as landing just 1 or 2 anywhere on the reels will transform it into any other symbol for a win.
Channel the energy of the universe and pull forth 5 symbols of light. That's how you win the progressive jackpot, and illuminate your bank account with cold, hard cash.
From the virtual chair at Slots.lv Casino table games all the way to the spinning reels of slot games, there are some hefty Slots.lv jackpots waiting for a taker. Simply grab your Slots.lv bonus codes, and get ready to discover the most enticing Slots.lv jackpot games that gather a crowd and make the dollars go wild at SlotsLV!