8 SLOTS WITH HUGE EXPLOSIVE JACKPOTS
If you thought slot games were just for weekend fun money, boy, are you in for a wild ride today! At SlotsLV, players from across the States are watching progressive jackpots swell to staggering figures that soar from your bank account to beyond the earth and back again.
If you're mesmerized by the siren sounds of massive, sparkling paydays, then you'll want to see which SlotsLV progressive jackpots have the most astounding wins. As long as you play the right slots and wear your lucky socks that day, you can have a straight shot at some of these jaw-dropping progressives.
Ready to see what's out there? Let's jump in!
WHAT IS A PROGRESSIVE JACKPOT?
A progressive jackpot begins with a hearty kickstart from us to get the ball rolling. Then, every player around the country contributes to the jackpot through their spins. That means each time a diehard player in Texas bets on $100 max, or a penny-slot bettor in Delaware throws down $1, the progressive jackpot in your own game grows bit by bit.
Each game has a different way to win the jackpot, and you can only find out for sure which way that is by checking the game rules, so don't be shy now!
ADVANTAGES OF PROGRESSIVE JACKPOTS
If you're looking for reasons why progressive jackpots are worth a spin, look no further. We lined up a list of 5 advantages of jackpot slots:
You could change your life overnight!
Progressives offer a thrill like no other when you hit the big payout.
Progressive jackpots are very popular online slots, and there's usually a wide variety of themes and game types to try.
The pot continues to grow until it's won, meaning a very large jackpot could be waiting to be hit.
With random jackpots, they could be won on any single spin, so you can win at any time.
Plus, if you're still deciding what type of slot to try, we offer even more advice worth checking out. Read about whether to play progressive slots or explore regular slots now.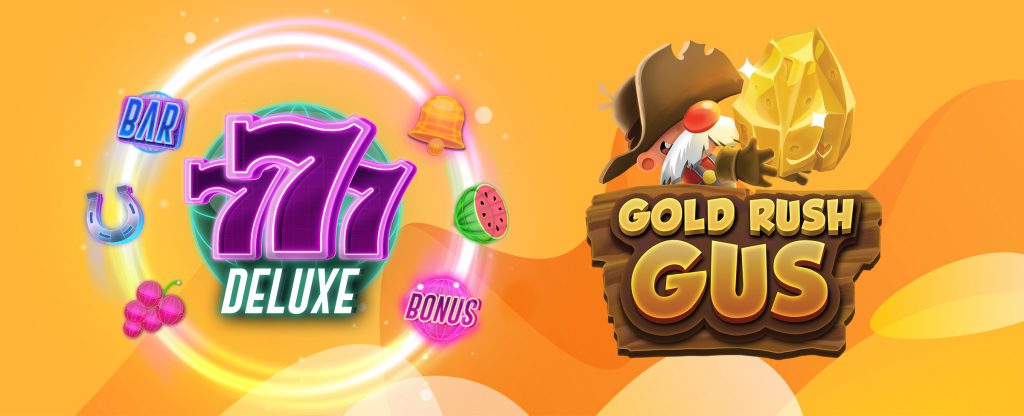 Alright, now's the big moment: it's time to discover the best games at SlotsLV Casino with the most epic jackpots in slots gaming history – and see how you can win them!
1. 777 DELUXE
Take your traditional slot machine and inject it with a dose of 3D fruits, bells, and bars, plus thrilling bonus games and a Deluxe jackpot that regularly reaches 5-6 figures – and you've got yourself the 777 Deluxe slot.
As you watch the classic symbols pop and spin over 5 reels and 3 rows, 10 paylines are waiting to come alive. If you land three or more question mark symbols anywhere on the reels, they whip themselves up into bonus icons, immediately whisking you away to the bonus round.
Here, the fluff is stripped away, and only 3 reels and 1 payline remain, giving you the chance to win the progressive itself. Three golden 7s on the payline is all you need to win the progressive and see gold in every corner. Even if you fall shy of the big guy, there are still seven other prizes to spin for, depending on the colored 7s you land. Talk about a deluxe night in!
2. GOLD RUSH GUS
Do you hear that? Your gold-digging pal Gus is calling your name, and he needs a hand unearthing a progressive jackpot swelling beneath the dirt, nearly ready to erupt in a shower of diamonds and gold.
As you build up a sweat from all your hard work, mining for untold riches, up to 15 free spins with up to 4x multipliers and retriggerable re-spins should keep you feeling cool. When your pickaxe strikes a treasure chest by landing two key scatter symbols on reels 1 and 3, this is where you'll feel the rush in gold rush. A treasure chest appears, and if there's a blue-white diamond inside, you've become a SlotsLV big winner and made the paycheck of a lifetime!
If this round didn't deliver the ultimate treasure, don't sweat it more than you already are from all that diggin'. You can still win two other jackpots by collecting five gems of matching colors.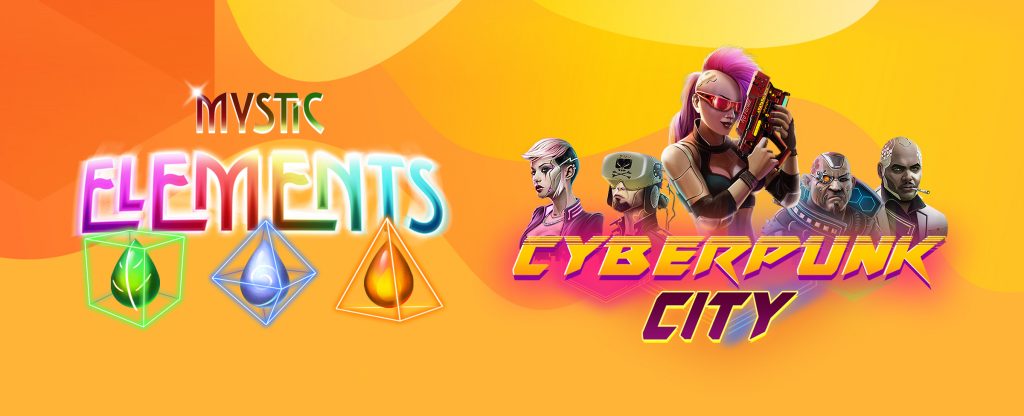 Whoever said a little bit of sweat and hard work makes you as good as gold was onto something.
3. CYBERPUNK CITY
It's a good thing you warmed up your digging arm with Gus, because Cyberpunk City is here for an even grittier muscle-bound mission. You're about to embark on a savage adventure through a wild, dystopian future with one of the best progressive jackpots to date.
A pink-mohawked cyber lady wields her gun in your direction as you spin through 5 rain-drenched reels and 3 rows to stay a step ahead of her crosshairs. Free spins are plentiful in this dilapidated city, bringing with it wins multiplied by 3.
Random high symbols transform into Wilds, leaving many paths to heart-leaping thrills and random wins throughout the game. That includes the online progressive jackpot itself which is poised to strike randomly after any winning spin.
If that's what the future looks like, bring it on!
4. MYSTIC ELEMENTS
The elements of the earth have risen from the heart of this casino, and they come bearing a jackpot of unforgettable size! Regularly boasting sums of six figures, this 5×3 slot is simply glowing with chances to score big.
Featuring the elements of earth, water, air, fire, ether, and light, you have the opportunity to win up to 150 free spins with tripled wins after retriggering the games feature. Watch out for the mystery symbol, because landing just one or two anywhere on the reels will transform it into any other symbol for a win.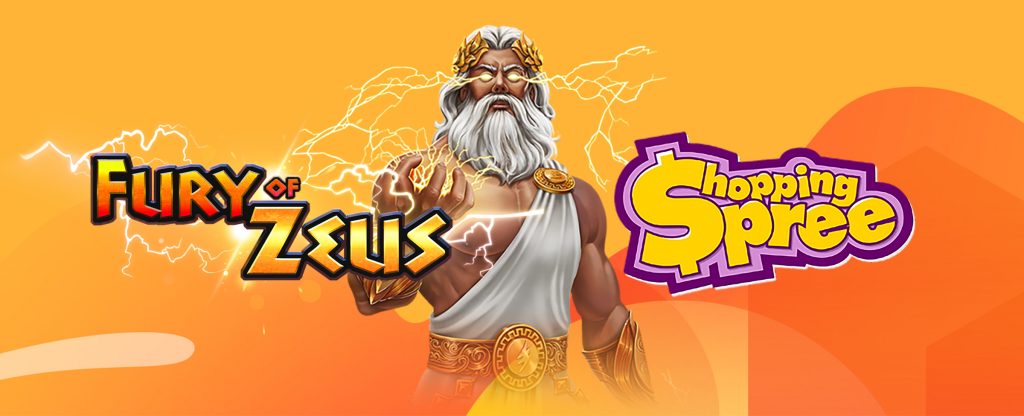 Channel the energy of the universe and summon five symbols of light in that free spins round. That's how you win the progressive jackpot, and light up your bank account with unearthly figures.
5. SHOPPING SPREE
Slip on those high heels and grab your purse. We're taking a first class flight to New York City, where Madison Avenue opens its doors to its wealthiest shoppers.
Don't even think about pulling out your credit card. Shopping Spree has got all the money you need to go big and get every color of the latest Jimmy Choo stilettos. The progressive jackpot in this game is consistently the most astounding, hovering in the $1-2 million range. You heard that correctly. Million.
To win it this SlotsLV jackpot slot, you need to play on max bet and land five diamond rings in the base game. You've got plenty of bonuses on the shelves, too: a Big Money scatter bonus awards up to 4,000 credits per spin, and a mystery grab bag has multipliers concealed inside.
Have you shopped 'til you've dropped, yet? Stay upright, because you're just about done – and there's a fresh Cosmo waiting for you in the limo.
6. FURY OF ZEUS
The gods of the mythology have an unequalled reputation for bestowing blessings, and Zeus, Hera, Hades, and Poseidon are awaiting atop Mount Olympus to rain down a mythical jackpot that grows with the wagers of mere mortals.
In Fury of Zeus, you'll begin to feel their power as multiplying Wilds thunder through the reels, tripling your prizes, and 10 free spins with doubled wins after landing one or more Wilds plus a scatter on reel 5. Land more Wilds during free spins, and Zeus sends a lightning bolt to jolt the reels awake for up to five more free spins.
Try to stay on Zeus's good side, because he has a progressive jackpot cradled between his godly hands, and he can release it randomly onto the reels to the next big winner at the conclusion of any spin.
7. REELS & WHEELS XL
For some of us, one progressive jackpot is enough. For others, it's preferable to pile them on and keep the funds flowing! Reels & Wheels XL is the expanded version of its original namesake. Both versions of the game are built on a retro foundation with dizzying progressives, but it's the XL version that'll really take you for a whirl.
Inside the base game, dipped in candy red, you need two colorful bonus symbols on reels 1 and 3 plus one wheel symbol on reel 5. This triggers the first Bonus Wheel which is peppered with 22 different multiplier awards, from 5 to 500x. If you land on the jackpot wedge, brace yourself for the game's main event, featuring a brilliantly colorful Jackpot Wheel. If you weren't already seeing blue, green, and yellow, you'll be staring wide-eyed at the entire rainbow when you land on any wedge that awards one of five jackpots, including the huge progressive.
8. CAESAR'S VICTORY
No one does a lavish lifestyle quite like the ancient Romans, and this slot gives you a taste of the ultimate extravagance – with a massive progressive jackpot ready to strike at any moment.
Caesar, his lover Cleopatra, and his trusty steed Genitor are here to guide you through the stands to your rightful place on the throne in the center of it all.
When Caesar's face appears anywhere on the reels, and Genitor's on reel 5, the duo join together to award you with 10 free spins where all prizes are doubled. Caesar isn't yet finished lavishing his special guest with gifts, and when he lands on reel 5 even more free spins are triggered.
As if you weren't already reveling in the ancient high-life already, don't forget that the conclusion of any spin in the game could result in the random progressive blowing up the reels to give you a prize for the ages.
From the spinning reels and wheels to the colosseum to Madison Ave and beyond, there are some hefty progressive jackpots slots at SlotsLV waiting for a lucky taker. The jackpots are growing every day, so be sure to check each game and jump in while it's hot. Make those dollars go wild!