HOW TO PLAY SLOTSLV ON YOUR MOBILE APP
What could possibly be better than playing online Slots from the creature comforts of your own home – on your laptop or desktop? Tip top!
How about playing anywhere and anytime on your preferred flavour of mobile device? Oh, where on earth would we be without such technology in these times? .
The best part is, at SlotsLV, you don't have to waste time downloading apps or individual games and categories, or devour precious storage space when data needs have never been higher. With the browser-based Slots.lv mobile app, you can be reunited with your favourite games – and future favourites – directly from your mobile's browser. No SlotsLV download required!
Cozy on up, grab yourself a cup of something comforting, and before you know it, you'll be all geared up to play mobile slots now. For a little boost of confidence, we'll also whisper a few of our secret tips and tricks in your ear: how to choose the best games, win cash prizes, and how to scoop up your winnings when paydays strike.
So, just like a spin class: let's take it from the top!
HOW TO PLAY THE SLOTSLV MOBILE APP
You don't need to download any SlotsLV portal to enjoy our endless list of games. If you're logging in from your mobile browser, our system automatically picks it up and sizes down for a clean, crisp mobile experience. We're optimisers by nature, I guess you could say.
Have you found your way to our main page? Here you'll be able to access all of the SlotsLV games. Simply click on whatever takes your fancy, and hit the ground running! Or, as it may be the case, sitting very, very comfortably
Of course, by now you've already set up your very own account, taken full advantage of your rewards, and have mastered the art of deposits and withdrawals by clicking on the hamburger icon on the top right of the screen. Look for the three horizontal lines… that's the one!).
And there you have it: more slots than you can shake a stick at, optimised especially for your device of choice.
So, how about all of those slot games? where on earth do you start?
FUN SLOTS TO PLAY ON YOUR MOBILE APP NOW
Since the SlotsLV mobile app lets you enjoy your favorite slots whenever and wherever you like (with no additional download required, mind you!), you have instant access to over a hundred slot games. Our proud collection covers all sorts of themes, takes you on countless adventures and offers a variety of payouts. We've got everything from traditional slots to fantastical and futuristic. Some offer small, regular wins, while others promise spectacular paydays.
Where do I start, you ask? Excellent question. We'll take you through some of our top-notch games, all played through the browser-based Slots.lv mobile experience.
777 DELUXE
Think back for a moment: when was the last time you afforded yourself a deluxe night out at the casino? If you find yourself missing the raucous buzz, the personalised service, and the nostalgia of playing the iconic golden 7s, bells, and cherries, then oh boy! Have we got a treat for you! Take 777 Deluxe, for example. The traditional fruit-themed machine slot has taken on a striking, contemporary look and feel.
But don't be fooled into thinking that traditional means conservative. Certainly not here! There's nothing old and tired about winning a six-figure jackpot when you play this legendary game.
Played over a lush 5-reels and 3-rows, you have a whole 10 paylines to win on. If you land 5 sizzling sevens on a payline, you'll get 5,000x your stake. That's right: 5 and 3 zeros.
Land three Scatters in a row, and you'll be swept off to a Deluxe Bonus round where the right combination of symbols can bring all of your Christmases at once with up to 250x your stake.
But what you're really after, if that wasn't already enough, are those beautiful, shiny golden 7s. If it's your lucky day and you land three of them in a row, that incredible progressive Jackpot is all yours. Sing Hallelujah!
GOLDEN BUFFALO
Jump on his back like an Olympic gymnast and hold on tight, because we're going on a once-in-a-lifetime desert adventure – and buffaloes are notoriously moody.
This 6-reel, 4-row SlotsLV download game offers a massive 4,096 different ways to line up the Golden Buffalo win.
Once those bets are placed, hit the spin button to chase the legendary Golden Buffalo across a landscape populated by wolves, racoons and eagles. Really, any combination of animals tends to pay well, but only the Golden Buffalo head has the power to multiply your wins by 15x. So best you treat him wel.l
And keep holding on – the ride ain't over yet! When you land 3, 4, or 5 bonus symbols on the reels, you're awarded 8, 12, or 20 free spins respectively. Throw a Wild in there, and you could get up to 3,125x your stake. What wouldn't you throw for that kind of return?!
SlotsLV generally recommends that you avoid throwing objects that can damage or be damaged. (Just putting it out there in case some folks take it literally.)
CHILLIN' PENGUINS
What an unexpected story! Penguins enjoying a tropical holiday in this 5-reel, 3-row, 20-payline slot. Who would've guessed that these delightful little wobble-birds like to work on their tans?
Now you can sidle right up to some arctic pals, sipping cocktails and catching some rays under the palm trees, all with a chance to win up to 5,000x your stake.
The Rubber Ducky Wild is this game's biggest buddy, and kindly substitutes any other symbol in the game for a freezing, tropical win.
The "Freezin' Penguins" bonus is triggered when 6 identical penguins appear in the first and fifth reel. Any remaining symbols will be re-spun until you win. It's tough to freeze anything in the tropics, but if you manage to freeze the entire screen with the penguins, there's a generous 10x multiplier waiting to melt your heart and toughen your wallet.
This adorable SlotsLV mobile game, straight from the browser-based app, is enough to send a hot chill down your spine, along with a side of cuteness!
GOLDRUSH GUS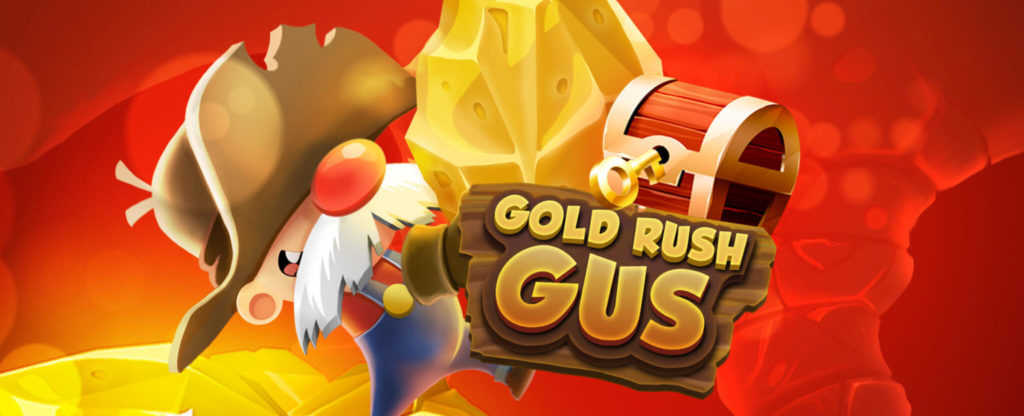 Ditch the traditional slot machine digs and those pesky downloads. At SlotsLV, it's time to rush down to the underground caverns of gold country. Hit that spin button like you mean it, and send your friend Gus digging through underground mines in search of a jackpot.
The Lava Re-spins feature is really what this game is all about. Lava Re-spins are randomly triggered, drooling out hot lava from multiple volcanoes. The lava burns your old symbols and replaces them with new ones for more chances to win. Watch your feet!
Land the Keys symbols on reels 1 and 3, and, what do you know, a Treasure Chest appears. If you find yourself a treasure map, then prepare yourself for a challenge: you've triggered a bonus game in which you race down the mine shaft and collect gold coins. If you find a shiny diamond inside, well, then! You've hit the big one. The whole progressive jackpot is yours!
CYBERPUNK CITY
Dystopian science-fiction is definitely a hot theme in the 21st century. And right up there at the top of this genre is Slots.lv browser-based, mobile app slot game,this futuristic 5-reel, 3-row, 20-payline. The raw energy, electronic music, and neon lighting of this futuristic slot will most certainly appeal to the millennial tech crowd who dare to download Slots lv.
If you're fiscally cautious and able to refrain from having the latest cyberpunk outfits, place your bets at $0.01. But, if you're the ruler of the punk city and can afford leather suits with the latest digital trimmings, max out your bet with $200 and collect 40,000x your stake. We'll let you do the math on that one.
Don't be instantly mesmerized by the flashing neon lights if you can help it. Not quite yet. There is much more to enjoy in this cyberpunk city of fortune.
Let's see: up to 20 free spins, expanding and random Wilds – and a progressive jackpot triggered by a mohawked, female punk symbol – all come together, making your night in Cyberpunk City one for the ages.
ONLINE BLACKJACK WAS MADE FOR MOBILE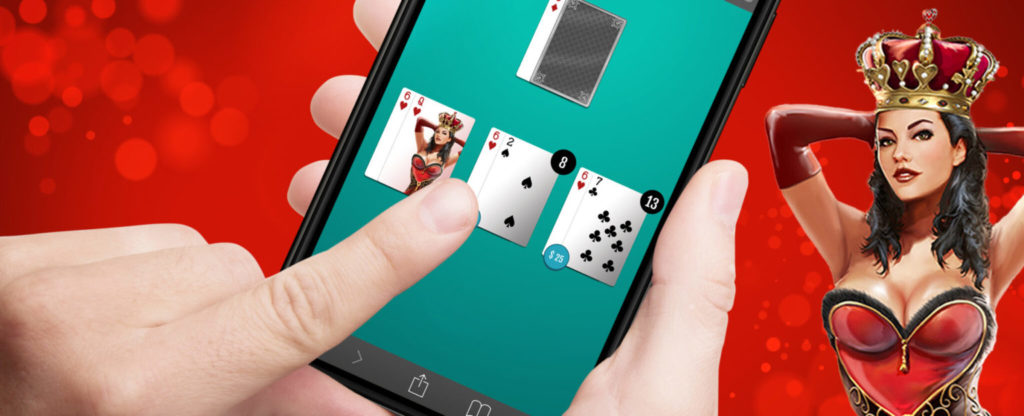 Slots aren't your thing, or simply want to shake it up? Well, that's easy: our download-free Slots.lv browser-based app boasts a superior online Blackjack experience.
After all, Blackjack is the card game that offers you the greatest odds of winning. Adding variety to this Casino classic, SlotsLV offers numerous Blackjack games, as well as the opportunity to hone your strategy and skills in free practice games, before moving on to real money games.
Best of all, it'll work on any iOS or Android Mobile device as long as you're using an up to date version of one of the big four browsers (Chrome, Internet Explorer, Safari, or Firefox). So chances are we've got you covered.
Our mobile interface is clean, quick and optimized for the screen size of your mobile device, because we know that your gaming experience is just as important as the wins. And really, there are plenty of advantages to be had over the old bricks-and-mortar casinos: playing from the comfort of your own device eliminates all of the distractions of real-world casinos, while letting you enjoy the freedom of your own surrounds.
DEPOSIT AND WITHDRAWAL ON MOBILE
To play the best games on your browser-based Slots.lv mobile app, you'll of course need to make a deposit.
SlotsLV offers numerous secured options for depositing money into your mobile app account. Deposits can be made by clicking on that same hamburger icon on the screen's top right, and entering the Cashier page. Choose from Bitcoin, Cards (Visa, Mastercard, American Express), or Bitcoin Cash, type in some very basic details about yourself, and, just like that, hit that "deposit" button.
If you find yourself playing a winning game, withdrawing these winnings is just as simple. Bitcoin payouts typically take no more than 60 minutes. If you opt for a courier check instead, it'll take about 15 days.
To get your withdrawal, enter the Cashier page once more by, and you've got this one down pat, clicking on the hamburger icon on the top right. Select your preferred withdrawal method and click "Request Withdrawal." You'll then receive a unique reference number and a confirmation code via text message that you'll need to enter to complete the transaction. Safe, efficient, fuss-free: hey, we're here to help.
It's well worth knowing that Bitcoin users get a ton more benefits here, which you'll find is the case in many online gaming sites. When you deposit with Bitcoin, you get a one-time bonus of up to $7,500. The weekly bonuses are also larger, the transaction fees are reduced, and the withdrawals are much quicker and simpler. It's also an extremely safe way to transact with us.
Your Bitcoin wallet can even be located on your favorite browser-only SlotsLV mobile app, making the whole cycle of deposit, gameplay, and withdrawal a truly mobile endeavor.
See? The SlotsLV mobile app, directly accessed through your browser, makes casino gaming fast, easy, and fun. You know the deal: open your mobile's browser, go to Slots.lv, and it's up and away, reaching for those incredible paydays right in front of you. Good luck!