SLOTS SIMILAR TO A NIGHT WITH CLEO
When it comes to wildly popular slots, few games come closer to firing up our passions and warming up our wallets like A Night With Cleo – and it takes just a handful of spins to see why. The Egyptian Pharaoh Cleopatra is as generous as she is sultry, and her inviting gaze keeps the heart pounding as you make your way through the 5 reels within her palace.
And of course there are rewards galore, with free spins and multipliers flowing forth under the promise of a random progressive jackpot that will eventually fall on an unsuspecting player. But what really gets your heart racing, as you well know, is that famous gamble feature: you can double your winnings five times over, sure, but it's the shedding of Cleo's garments, one by one, that leaves an imprint in the player's memory.
If Cleo rocked your world – or paved it in sandstone – and you want more where that came from, then these sassy, gritty and indulgent games are just what you need. Check out these slots similar to A Night with Cleo at SlotsLV Casino now.
HOT DROP JACKPOTS: HOURLY PRIZES, EVERY DAY
This might seem obvious, but if you enjoy A Night With Cleo, you're sure to enjoy A Night With Cleo Hot Drop Jackpots! Cleo is now bestowing hourly, daily and Epic jackpots on players who win her over, instead of a single random progressive jackpot. That's right, Cleo will share her crown in the form of three Crown symbols anywhere on the reels. If she does, the Jackpot Wheel will appear, and when it stops, one of three exciting SlotsLV Hot Drop Jackpots will be yours! The most common jackpot to play for is the hourly prize, which reaches over $1,000 every single hour of the day!
All the other gameplay from the original is the same, so you can still be witness to Cleo's beauty in the Gamble Feature, as well as collect free spins with multipliers. But now, you'll have a shot at not only an Epic jackpot (that can reach prize values similar to progressives) and a daily jackpot (on average $25K value), but also amazing hourly prizes too!
These must drop jackpots are available on several other popular slots as well!
LAWLESS LADIES: MORE STRONG, POWERFUL WOMEN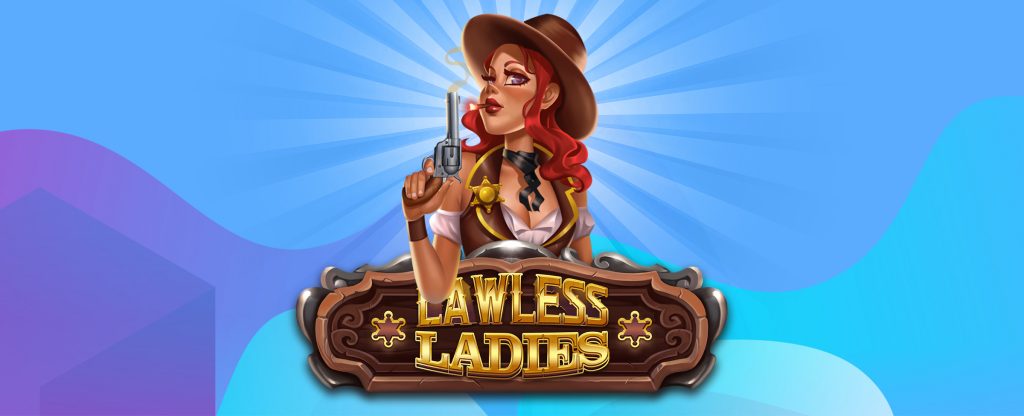 If you generally take a warm view of strong, powerful women ruling your reels, then make your way to the Old West where a fearless gang of Lawless Ladies rule the streets – and they've chosen you as their new recruit.
The streets are desolate here; one lonesome tumbleweed bounces poetically over the dusty road. In the distance, our Ladies emerge from the smoky haze, pistols swinging in unison beneath plunging necklines and wild hair.
These lawless ladies are about to lead you straight to the loot.
An expanding Wild appears on reel 3; 10 free spins are awarded with scatters; and just like the grounds of the Egyptian palace, a SlotsLV progressive jackpot can ring out randomly like a shotgun after any spin.
It's a gal's world out there on the reels, and as long as ladies are dishing out the sorts of prizes we see in Lawless Ladies and A Night With Cleo, let's keep it that way!
GODS OF GIZA: AN IMMERSIVE EGYPTIAN THEME
During your Night With Cleo, you may have found yourself almost as taken by the tranquil Egyptian theme as you were with Cleo's come-hither eyes.
Gods of Giza takes you straight back to the ancient, industrious land for another chance to seize upon its spirits, and discover the riches that lie hidden within the pyramids of stone. Hieroglyphs decorate the walls, and the Pharaoh – Cleopatra herself, thank you very much – and Anubis the jackal-headed deity, guide you through the mysterious temple.
Within these temple walls you can expect a feature that few other online slots can boast of! Thanks to the unique 360 degree rotating free spins feature (which can be retriggered, no less), you'll have plenty of opportunity to reap big, iconic rewards.
FORBIDDEN SLOT: ANOTHER ADULT-THEME SLOT
You've stepped off the dizzying ride with a gleam in your eyes – the sight of Cleo in her private chambers is burned into them, at least for now, but as it fades you'll be looking for the next risqué game to feast your gaze upon.
Forbidden Slot is a choreographed dance between good and evil, where the two opposing forces are entangled in a steamy romance over the reels in the form of two very sensual women. As they demonstrate their love and passion for one another in the form of expanding big symbols, you'll be getting hot and steamy right alongside them, with all the free spins and multipliers to defeat the evil… for good.
---
Play A Night With Cleo and all other slots with crypto! It's the fastest, easiest and safest way to play, which is why it's the most common transaction method used at SlotsLV. See why our players love crypto slots!
---
CAESAR'S VICTORY: CLEO MAKES A CAMEO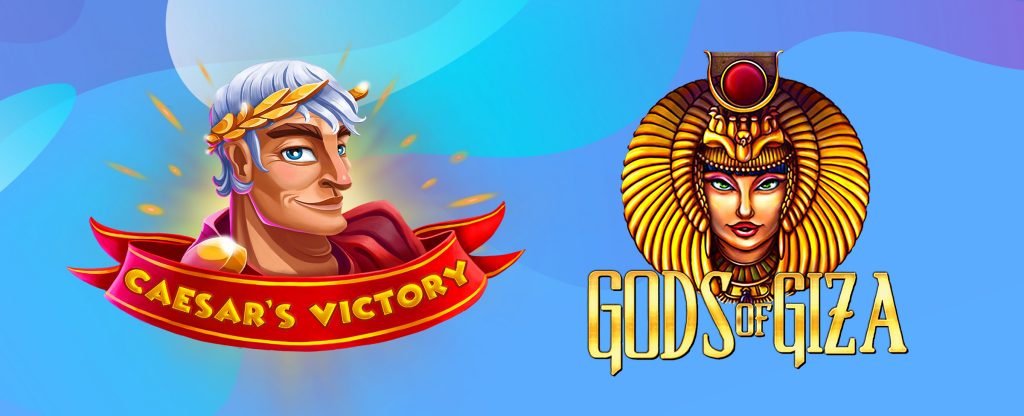 We hope you're not the jealous type, because Cleo has more love to give than any one man can accept. One lover in particular is just as enamored by her intoxicating beauty as the players at SlotsLV Casino, and you may have heard of him. Caesar ruled over a little empire known as Rome, and for a time during his reign, the powerful Cleopatra shared his bed. She was wooed not only by his dashing good looks, but his unimaginable wealth and power, too.
In Caesar's Victory, you get to step inside the shoes of Cleo's greatest love, and revel in the extravagance that comes with the throne. In fact, an entire colosseum of your admiring subjects fill out the game screen. They're overjoyed to watch you gain free spins with doubled prizes, Wild symbols, and a progressive jackpot that, much like Cleo's passions, could strike at any time. Plus, Cleo makes a cameo as the top paying symbol in this game – though she keeps all her clothes on.
THE MOB HEIST: A WORTHY GAMBLE FEATURE
Let's set a different mood, you'll need a game like Mob Heist.
The gamble feature in this game is just like the one you'll find in A Night With Cleo, but the theme here offers a touch more breathing room to assist your recovery from of Cleo's powerful vortex of seduction.
The year is 1936, and you've been chosen to accompany a gang of mobsters for the heist of a lifetime. The big Boss is there with slick, black hair and a bushy mustache, the 'ol Goon has come along to be the muscle, the Doc is on standby to bandage up your wounds, and a local Girl and Boy are recruited to distract the authorities.
Your full pay is due, and the Boss won't leave you high and dry. After any winning spin, you can use the Gamble Feature (also known as the Double Up feature) to play a game with the dealer for the highest card. You'll be so taken with your newly-made status that you'll forget about Cleo in her chambers… well, almost.
CLEOPATRA'S GOLD: EVEN MORE CLEO
And the famous beauty returns once again! Along with her undeniable physical appeal, Cleopatra's reputation as a woman full of mystery and intrigue endures to this day. So, it only makes sense that Cleo would make a grand entrance across several different reels, showing different facets of her personality. And so she does in Cleopatra's Gold.
The progressive jackpot that you dreamed of when you spent A Night With Cleo is here also, along with an Egyptian cat, the eye of Ra, the Anubis symbol – and Cleopatra herself, adorned in lavish gold and ready to welcome her guest warmly.
Over the reels you'll find ancient pyramids taking ground. If you collect three, you receive 15 free games where all prizes are tripled. Cleopatra's striking face can transform any other symbol to help you towards a win, and of course the random progressive jackpot could trigger at the conclusion of any game.
Cleopatra may have been known the world over, but only the players around here can truly know the priceless assets that Cleo has available to share.
There are many reason to love SlotsLV A Night With Cleo slot game, but none of them are so elusive that they can't be found elsewhere. The fun doesn't have to stop when Cleo and you part ways! Try your luck with these similar slot games and start playing at SlotsLV today!
---
Love A Night With Cleo? Share this slot and our online casino with friends, and you could earn a referral bonus while you're at it!