12 Fresh Ways to Step into Spring
It may feel like winter will never end with its dark and gloomy days. But rest assured, the first rays of a glistening spring sunrise are readying themselves to peek through your bedroom curtains.
You don't have to wait for all the pansies and daffodils to bloom, however, to bring a sunny disposition to a gray and cloudy day. These bright, fun, and energetic ideas will get you through the final tail of winter's murky disposition. And that includes some SlotsLV online slots that are made just for feeling cheerful!
SlotsLV Casino is ready to welcome spring, and you will be, too with these fresh ideas to spring into action.
1. Play Exotic Music!
You may have been listening to the heavy sounds of a gritty electric guitar solo to get you through the winter, or perhaps some wistful, moody pop. But now, it's time to switch out that Spotify playlist for the sound of something more upbeat. Marimbas, ukuleles, bongos, and flamenco guitars are just the cheerful instruments to kick you into spring. And who knows, maybe you'll find enough inspiration to play through the summer, too, and next you'll be forming a calypso band!
2. Get Outside For a Long Walk
Just outside your window is the picture-perfect postcard of a blossoming spring day. (If not just yet – soon, we promise!) But unlike a typical postcard, you can actually go out there and live in it! Take a half hour or so out of your day when there's a bit of sun out. Maybe call up a friend on your mobile. Then stroll through the streets of your neighborhood breathing in the fresh air and marveling at the new life springing out of the ground.
Since you've already got a companion with you, why not invite them to play at SlotsLV when your walk is finished? That way you could get a referral bonus, too. That's something that's sure to put a spring in your step!
3. Redecorate Your Most Tired Room
Every home has got that one space that falls a few details short of your personally curated vibes. Put the joie de vivre back in your home by reviving the least inspiring corner of your humble abode. It doesn't have to be a big-ticket pursuit, either! A coat of paint, a throw rug, some wall art, or a statement piece can be the difference between drab and fab.
4. Speaking Of Wall Art – DIY Some New Decorations!
While you're at it, why not get your hands moving, too? You'd be shocked at the creativity you never knew you had when the right idea is at your fingertips. Peruse through Pinterest, Instagram, or YouTube for fresh ideas and instructions. Then wow yourself with a brand new grassy centerpiece or a ropey embroidery hanging.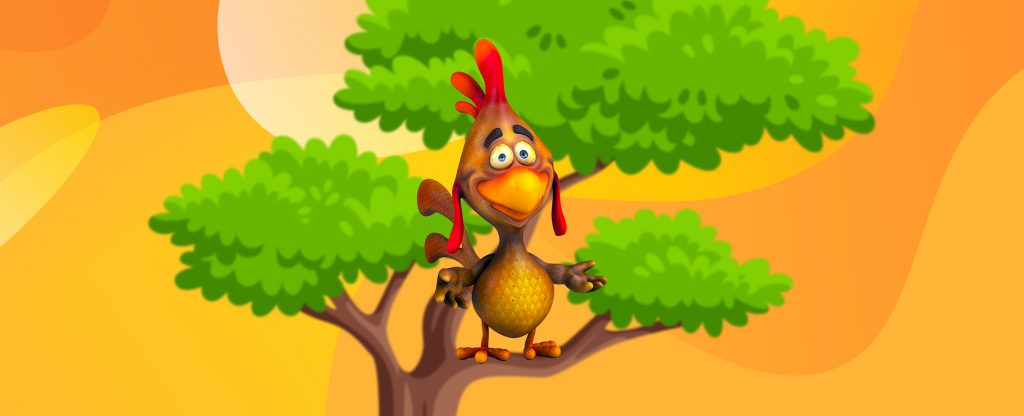 5. Brighten Up Your Bank Account With Spring Slots
For another complement to all your fresh spring-time activities, SlotsLV has a flourish of spring online slots to see your bank account bloom. Inside our 8 Lucky Charms slot review, you'll see how pink cherry blossoms can accompany you inside a bonus round with prizes up to 50x your bet.
You could also surround yourself with the mystical, blooming foliage inside Lady's Magic Charms Hot Drop Jackpots. That's even better since it has three Hot Drop Jackpots that must drop at key intervals, such as one every hour throughout the day.
6. Clean up With Spring Cleaning
It's probably been a while since you've seen the back of your closet. Or since you've acknowledged the dust building up behind your fridge. Spring is the perfect time to turn on some tunes, toss on some sweats, and get rid of the old gunk and junk that gathered up over winter. A newer, fresher home is just on the horizon!
7. Have a Picnic
You don't necessarily need a basket and a red-checkered blanket. You don't even need much planning. Any old throw blanket or beach towel will do the job, and as long as you catch a nice day, you could be off on a picnicking adventure!
Go to the greenest patch in your own backyard, to a local park, or even a plaza bench in the center of your city. Watch life happen all around you as you nibble on cucumber sandwiches and sip on tea. If you are going solo, then a book is a great post-lunch treat. Then again, so are SlotsLV free mini games on your phone!
8. Feed the Ducks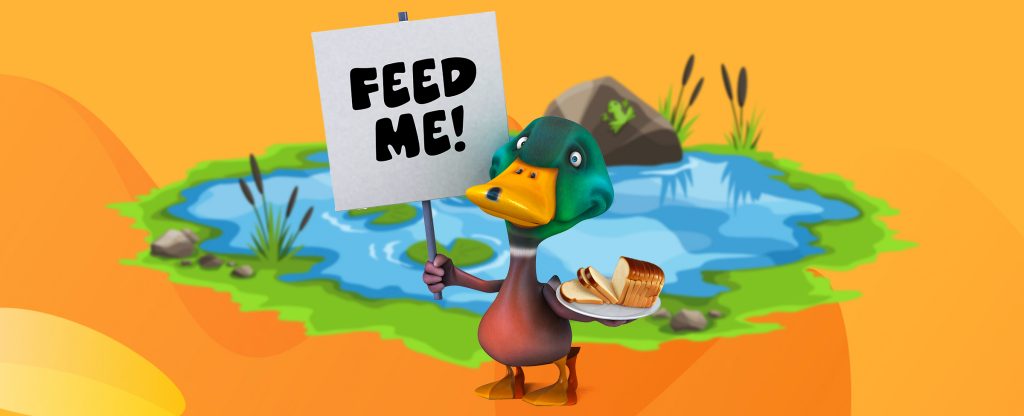 Leave the bread behind (it's not great for their little bellies), but feeding some appropriate food to your local duck population and lapping up the joys of seeing their plump, waddling tails rush towards you is a brilliant way to spend an early spring morning. So what can you safely take along? Birdseed, oats, rice, corn (cracked), frozen peas, shreds of lettuce and sliced up grapes are all nutritious and delicious duck snacks. Don't forget your sun protection, and, hey, while we're at it… could this be your new picnic destination?
9. Painting Rocks
Those rocks and pebbles scattered around the sidewalk, yard, or street corner can be more than just a bland scattering of nature's ancient refuse. They can become ladybugs, flowers, birds, faces, or, if you have the right materials, glittering treasures, agates, precious metals and priceless gems. (We know Gold Rush Gus would love that last idea!)
The creative opportunities are endless, and all you need is a set of basic acrylic paint and tiny paint brushes to get started.
10. Discover a New Park
Chances are, you've already explored all the parks nearby your house. A quick search of the map on your phone will tell you if there's another one a little farther away. The travel to get there is part of the adventure! You might even find some time to play online slots on the bus or in the Uber. And did you know, it's super convenient to load your account with a crypto deposit? In case you're not yet using it, these 10 Enriching Crypto Facts might change your mind.
11. Pull An April Fool's Day Prank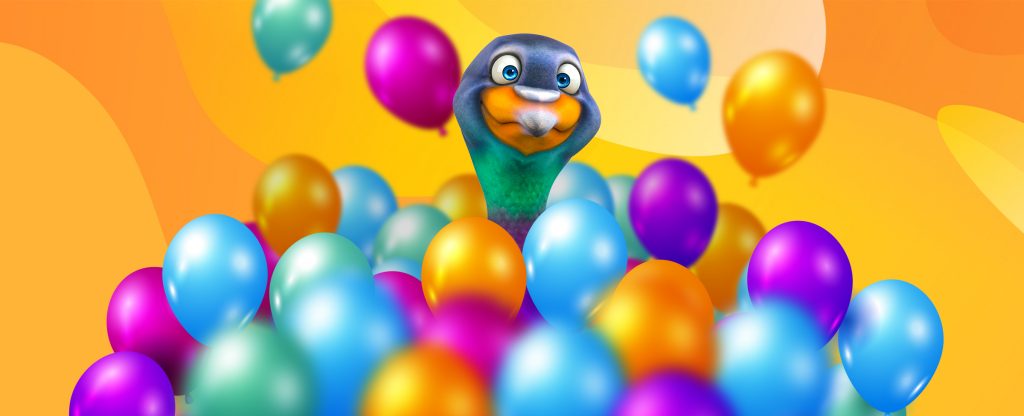 April is still a little ways away. But now is the time to start preparing for your hilarious – but harmless! – April Fool's Day prank. Try gathering up a package of googly eyes to put on everything in the fridge. Call in reinforcements to blow up a ton of balloons and stuff them in the office of a good-natured colleague. Either way, planning for the big laugh can be just as good as the prank itself. Just be sure to sense-check your plans with some cool heads first, to make sure the joke is as good-natured as you intend it to be.
12. Learn a Lucrative New Game
You already love online slots at SlotsLV. But have you taken the scenic route around your happy place? Here's your ticket to ride! Spring is the perfect, optimistic season to broaden your horizons and to try something new.
Take a leisurely tour through our vast selection of popular table games and choose something you're familiar with to begin your first challenge. You can learn some new skills in a few rounds of Craps, or keep it mega-simple and spin the wheel with Roulette. You can even use some strategies to play Blackjack or Baccarat with a real, live dealer in the flesh!
BONUS IDEA: Start a New Journal
The new life and new greenery of spring are all around you. Take the changing of the season as your cue to start a new journal. You can chronicle all of your adventures and achievements during this season. At the very least, you have captured a moment in time, and have a keepsake to last for decades to come. At the most: a new daily or weekly habit that allows you to reflect and grow.
You can practically feel the warmth on your face with these spring-time activities shining on your day like rays of sunshine. Don't forget to take breaks from your walks, crafting, and planning pranks to play some online slots. There's no reason why your bank account shouldn't be blooming, too! Especially with the bright and cheerful spring slots at SlotsLV Casino.