6 ADVANTAGES OF PLAYING SLOTS ONLINE
Doing practically everything online has evolved to be more than just the way of right now. It has become necessary. Everything from buying kitchen supplies, learning a new language, and even connecting with friends can be done comfortably and safely from home while you take those first sips of morning coffee at the kitchen table, or kick off your shoes after work.
It's only natural that spinning through slots with an account online has become a seamless experience, too!
In fact, SlotsLV Casino makes it so incredibly easy to play that you could do that while shopping for kitchen goods and possibly learning a new language all at once, if the mood struck. But there's no need to multitask – sign up for a Slots.lv account online without moving a toe, and then discover eight more reasons why playing online is… well, simply better!!
Let's take a fine-toothed comb to these online slots advantages now.
1. HUGE GAME SELECTION MEANS YOU GET YOUR PICK
When you show up to play slots online, you expect to have your pick of the pile – and with an exhaustive range of games at your fingertips, you'll be far from disappointed! Online casinos like SlotsLV are constantly on the hunt for the most enticing and exciting slot games… every single week. You've got your pick of the bunch with a massive scope of themes, betting ranges, volatility, features, and of course, jackpot style – with new online slots games added regularly.
PROGRESSIVE SLOTS ARE A PRIME GOOD TIME
You may have noticed that some games at SlotsLV are dressed up in a fancy pink banner. That means the game is configured with a SlotsLV progressive jackpot, or a jackpot that grows bigger with each wager.
You know the scene: the bells trill loudly, the lights flash in bright neon, and alarms blow in cross-rhythms as some lucky player hits the big one; crowds gather to see what, who and how much. It's the stuff of Hollywood. Or Vegas! That player might have scored a big, bloated progressive, because it's the very sort of prize that deserves its own scene.
Online games with progressives often have access to greater features, bonus rounds, and base-game prizes that you can't find in other regular slots.
Rewards: ✓
Features: ✓
Online steals the show = Most definitely!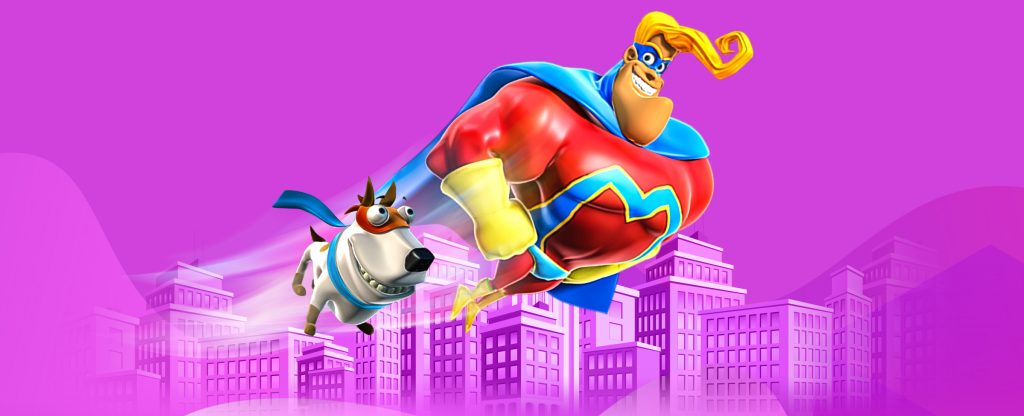 2. BROADER BETTING RANGE AVAILABLE
Your bankroll can fluctuate just as much as the weather in late fall. That's the beauty of having more control over your game: when you play slots online at SlotsLV, you can choose a betting range that works for right now. Want to tighten the wallet today? Play for a penny! Got the inspiration to try for the progressive? Put that baby on max! Rest assured, there's an online slot with that ideal betting range, and it has your name on it.
3. ENJOY THE GAMES FOR FREE IN PRACTICE MODE
Nothing comes for free, they say but, this time at least, they are mistaken. Practice Mode at SlotsLV Casino is 100% payment, invoice, fine-print and catch FREE. At SlotsLV, you're encouraged to enjoy the themes, features, and characters in Practice Mode. With a big preloaded account balance (for demonstrative purposes only!) you can play for as long as you'd like.
Practice mode isn't just for warming up, either! It's a super savvy way to test the volatility of a game before deciding where you'll place your real money for online slots. You can easily see how often the winnings are awarded while you play around with bet sizes and soak in the fun!
Whenever you're ready to turn those practice cash prizes into real ones, just hit "PLAY FOR REAL". Otherwise, simply open the game you'd like to explore, select "PRACTICE", and prepare to meet our SlotsLV most popular slot characters like Gus, Cleo, and Caesar… all without spending a dime.
4. PLAY SLOTS FROM HOME OR ON THE GO
That prime spot on the living room couch that has invoked verbal tussles for territorial rights? This time it's all yours, so prepare to float on a cloud as you fire up your fave slot game right there using the SlotsLV mobile no download app or desktop version. There's no need to swap out your elastic waistbands, let alone stand in line or pay for parking. Wherever your cloud is, it's the perfect spot to play.
ADD SOME ACTION ON THE GO
Even champion loungers get restless legs sitting on that couch, though, and switch into busy bee mode, running errands and taking care of business. Those few spare moments along the way – buying coffee or waiting for your friends at a dinner reservation – are enough to spice up the next few minutes directly from your mobile… and like we said, you don't even need an app! Just log in to Slots.lv from your phone's browser, and voila! You're topping up your account while you top up your car at the pump! Just don't overfill the tank…
5. BOOST YOUR BANKROLL WITH SLOT CASINO PROMOTIONS
Imagine your local supermarket paying you for buying milk there – or the gas station matching your every dollar at the pump? You'd never go anywhere else!
That's exactly how players can expect to be welcomed at SlotsLV. These bankroll boosts with their reams of real money start flowing immediately in the form of bonuses, promotions, and rewards that you can use to play any slot game, often matching you dollar for dollar.
From the $5,000 Welcome Bonus and the Double Up bonus to the My Slots Rewards and the Refer & Earn program, there's usually some cash-ladden gratuity waiting to be snatched up and used in your next game. You'd be hard-pressed to ever find a land casino that generously rewards your loyalty.
6. EVER-GROWING CRYPTOCURRENCY OPTIONS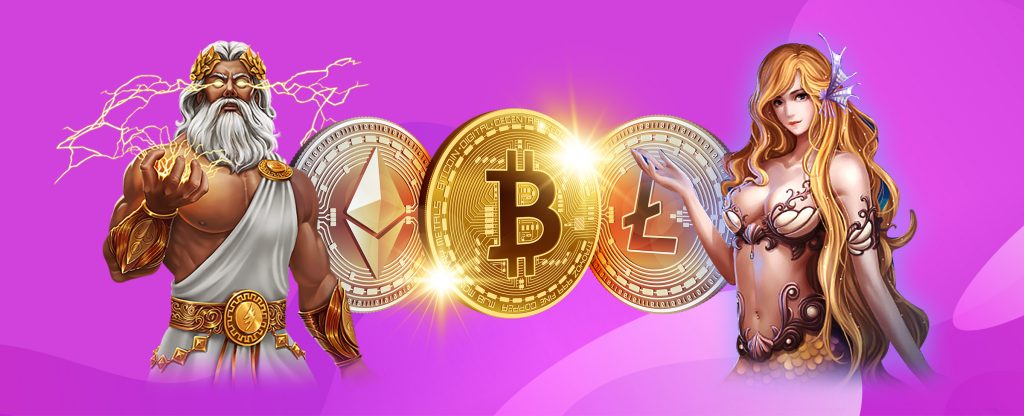 All players appreciate faster deposits and withdrawals, especially after a big win, but plenty are looking for more secure payment processing and better ways to preserve their financial privacy. Cryptocurrency will naturally be the method you'll look to for your gaming sessions.
At an online casino, you'll find several cryptocurrency options that you just can't find at a land casino. At SlotsLV you can transact with:
Bitcoin
Ethereum
Litecoin
Bitcoin Cash
Bitcoin SV
Once your cryptocurrency deposit is made, you're all set to use the funds just as you do with your USD. And when it comes time to withdraw those winnings, it's no problem to convert it to traditional cash. Even better, you could keep your crypto funds in your SlotsLV account until the exchange rate goes up, enhancing your winnings even more! (And lately, Bitcoin has been the fastest growing currency around!)
There's no way around it: playing SlotsLV slots online is the most convenient, most fun, and most profitable way to do it. Fire up your favorite game and liven up the moment spontaneously, wherever you are. Try any game for free on Practice Mode, then grab a promotion, choose your theme, select your betting range, and watch those reels spin – from that perfect little nook on your couch.