HOW TO SIGN UP WITH SLOTSLV AND WHERE TO START
Few things in this world are as fabulously thrilling as racking up your winnings as you're gaming for real money. Sinking into a comfy seat, popping up a bright and energetic game, and ringing in dollar signs as you spin, playing your way to payday after payday!
If that sounds like a splendid night in for you, you're sure going to love the SlotsLV experience! Signing up and getting started is about as easy-peasy as it gets. All it takes is a few quick minutes, and you'll be fully surrounded by the bells, whistles, and cha chings of your favorite games.
If you're a fresh face around here, the whole process to sign up with SlotsLV and access your automatic bonus might sound like a lot. There's really no need to be overwhelmed: quite the opposite. If you want to be confident that you've got the lay of the land, we'll show you the ropes, including how to pick your game.
So step right up folks, right onto Step 1: the sign up.
HOW TO SIGN UP
To collect your sign-up bonus and start playing, you'll need yourself an account at Slots.lv. This will allow you to collect your winnings also. Here's how it's done.
Click on "Join" at the top right of your screen
A form will pop up. Fill out the relevant information. Don't forget to include the email of anyone that referred you. We have special perks for them!
Hit "REGISTER". You're in, just like that. Welcome to the family.
Once you're all registered and official, it's time to collect your SlotsLV sign-up bonus. This is the fun part!
CLAIM YOUR WELCOME BONUSES AND HOW THEY WORK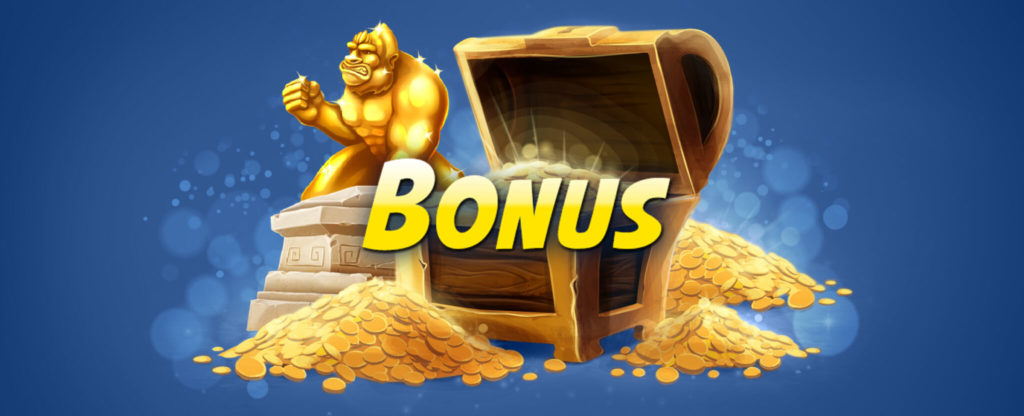 To get your SlotsLV sign up bonus, otherwise known as a "Welcome Bonus", simply follow these steps:
Sign into your account with your Slots.lv login information
Click on the profile icon
Click on "My Rewards"
Select the bonus you're eligible for:
– If it's a no deposit cash bonus, simply click on the amount and hit "CLAIM". The funds will be deposited into your account right away.
– If it's a deposit match bonus, select the type of deposit you'd like to make (either by card or Bitcoin). Enter your deposit amount and click "DEPOSIT". We'll match your bonus right then and there. Zing!
So how exactly does the SlotsLV sign-up bonus work?
When you complete your registration and make an initial deposit, we give you a bit extra, right from the get-go. You can even get up to $7,500! How, you ask?
This is how.
When you're all done with the SlotsLV Casino sign-up and you've completed the deposit using your credit or debit card, you'll notice it says "200% match". That means we'll double the amount you gave us, up to $1,000. But what's truly legendary is that for the next eight deposits you make, we'll also match those at 150% up to $500 each. That means you can get up to $5,000 in free money! You don't hear that every day.
If you deposit with Bitcoin, the rules are the same. Except now you can crank up the free money to $7,500, thanks to higher matches (300%) and higher match limits ($1,500).
PLAYTHROUGH
So your SlotsLV sign-up bonus is burning a hole in your account; no problem. You can start using the bonus money towards your playthrough. The playthrough is a wagering requirement that comes along with all types of SlotsLV sign-up bonuses. This means you have to wager a certain amount before the funds become available for you. We do this because we want you to use that free money to get into the swing of things, before you wager your own. I suppose you could say that we just like you.
IF YOU LOVE SLOTS, YOU'VE COME TO THE RIGHT PLACE
Now, about those games.
Now that you've completed your SlotsLV sign-up, you're likely itching to get in there and play some games. If it's slots you're into – well, let's just say you've come to the right place (it's our name for a good reason!!).
We're simply oozing with adventures, thrills, prizes, and paydays. Like most great things in life, the best slots come in all sorts of shapes and sizes.
NEWEST SLOTS
Slots have been around for some while. After a time, they start to take on a similar formula. If it works, it works, right? But that doesn't stop game developers from getting super creative and throwing in some wild cards every now and again.
In our Newest Slots section, you'll find games that are totally fresh, totally original, and often totally wacky! These brand new games push the envelope with graphics, features and prizes. They're peppered with surprises, like expanding reels and wilds, re-triggerable multipliers to the high heavens, and plenty of bonus rounds.
If you're into the novel and new, this is where you'll want to hang out.
MOST POPULAR SLOTS
If you're not so much into the novel, and you'd rather stick with the "tried and true", don't worry – we've got those, too!
The slots under the Most Popular Slots section are the games that will go down in history. These are typically the games with the most legendary jackpots and solid reputations. They're not necessarily the fanciest when it comes to graphics, but they make up for it in reliability, , familiaritywhich is why many seasoned players stick around this section.
So if you'd like to be a part of the gamer club with the ol' pros, this is where you'll want to be.
5-REEL SLOTS
5-Reel slots are really where modern slot games shine. These are typically more vibrant in terms of visual and auditory experience. They use high-end, popping graphics, often in 3-D. You're almost guaranteed to have an enticing, memorable gaming experience.
Typically speaking, 5-reel slots are easier to win, too. That's because with the added 2 lines, you get more paylines. And you know what that means. More paylines = more ways to win!
If you like an immersive, thrilling gaming experience, hop on over to the 5-Reel section.
3-REEL SLOTS
Let's take it down a notch. Or rather, back a step or two. 3-reel slots are a great choice for those who like to keep it simple. If you miss the traditional experience of slot machines with bells and cherries, you'll love playing 3-reel.
While they aren't necessarily famous for their modern graphics, hip bonus features, or funky side games, 3-reel slots are not short on jackpots, prizes, and wins. They simply leave out the fluff. Who needs it anyway!
If you're in the mood for a chilled out afternoon with some familiar gaming, stick with 3-reel slots.
JACKPOT SLOTS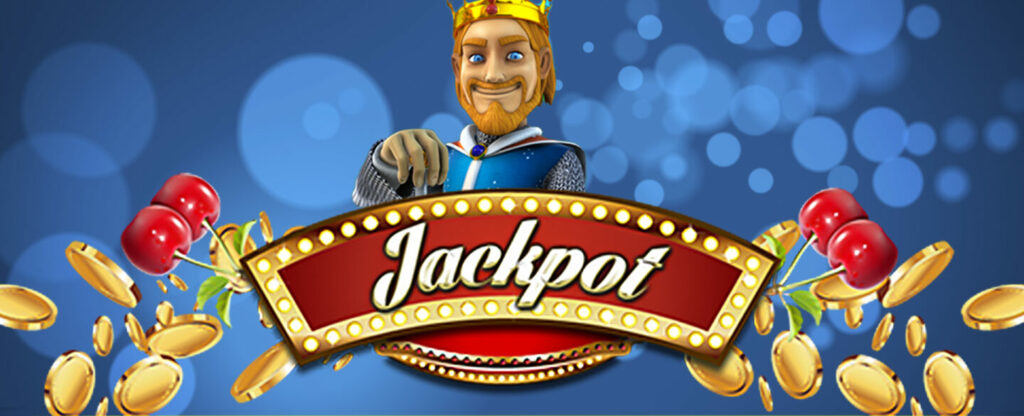 The idea behind Jackpot slots is that if you're going to wager some money, you might as well be wagering on a game where you can win big. Very understandable.
Jackpot Slots are most often based on a progressive jackpot, and progressive jackpots often reach the millions. In order to win those, though, you usually have to bet on the max for that game. So while those Jackpot slots look rather enticing, it might pay to gradually increase your bets, and get a feel for the pace first.
In other words, if you'd like to win smaller amounts more often, there's no need to focus on Jackpot slots. If you'd prefer to commit more bankroll to have the chance of scoring the big one, then Jackpot slots are for you.
EXCLUSIVE SLOTS
These slots are just about as special as it gets. From unique characters to wacky features to huge progressive jackpots, our Exclusive Slots section holds high-voltage, high-velocity slots that are most likely to keep you engaged.
BEST TABLE GAME TO PLAY – BLACKJACK
After you've cashed out on your favorite slots, you might consider taking your seat at the Blackjack table.
Blackjack is often considered the best table game to play, especially for beginners. That's because Blackjack is relatively easy to learn, and those odds are ever in your favor! (Or about as good as it gets.)
When you use even the most basic of strategies, you can lower your house edge from 2% to 1% or lower. When you use an even more detailed strategy, like with a chart, the house edge reaches as low as 0.5%! You're just a whisker away from a truly safe bet.
That's precisely what makes Blackjack such a draw for players of all abilities. It's one of the few games in an online casino that combines skill with a good dash of luck, which gives you a good fighting chance against the seasoned players.
The Most Special Specialty Games
Last – but certainly not least. After all is said and done, sometimes you'll find yourself hoping for something even more rare and tailored to your individual taste. That's where specialty games come in.
At SlotsLV, we've got the most special of the specialties, for all our special players!
Take Bingo, for example. As if it weren't already thrilling enough to shout out biiinnnngoooo!!! at the top of your lungs when you hit all the right symbols. Imagine doing it in the depths of the Amazon, or on a lit-up soccer field with screaming fans and a $5k jackpot on offer?
Or how about putting your lucky numbers to the test in a game of Keno, and watching them get picked off, one by one, as the tensions rise alongside the thrills?
Whichever flavor pleases your tastebuds, there'll be no shortage of excitement with all the bells and whistles once you've scored your exclusive SlotsLV sign-up bonus. It might be something special like Bingo with a twist, a game of fabulous odds such as Blackjack, or the blood-pumping pace of your favourite slots. It takes only a jiffy for you to get from your SlotsLV sign-up through to gaming full-swing, with that sweet bonus working hard for your first win at SlotsLV.