Welcome to Slots Online Casino – Here's What You Need to Know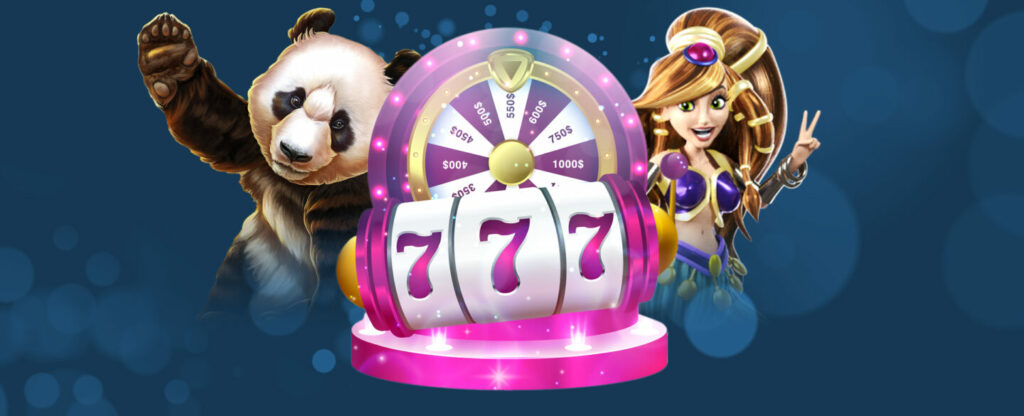 Have you set up an account through your Slots.lv login? Wonderful! You're ready to step into our world of lights, sounds and excitement. Dive in a little deeper and see what your Slots.lv account can do for you. We've got some treats in store.
For starters, how do you make the most money after your Slots.lv account is ready to roll? Hint: You choose the right games! Ok… but how do you know which games to choose? Don't worry about sifting through endless options yourself. Now that you've landed squarely beyond the Slots.lv login page, we'll help you take care of the rest.
We're a no-fuss sort of establishment. We don't want you to get dizzy trying to find your feet. You only need to simply read on to get the latest and greatest tips for making real money through your Slots.lv login. We'll show you how to pick the right game, collect the bonus money, and rack up a ton of wins! 
Let's get started!  
Keep Your Login Info Safe and Secure
Before we talk games, it's worth taking a pit stop at the safety stand. Luckily for you, your Slots.lv login puts you and your cash right in the vault of safety and security. 
We use what's called a SSL: that means Secure Socket Layer. The SSL encrypts any private information you share with us. That means only you and our staff can see it. If you want to be even more cautious (we always recommend it!), should follow these tips:
Stay aware – if you see suspicious emails or links from unknown senders, do not click on them. 

Use secure browsers and/or clear your history regularly to avoid having other people see your activity online.

Modify the security levels of your browser for maximum protection.

Deactivate any settings that allow for auto-completion, like the username and password for your Slots.lv login. 
Above all, remember that, regardless of our top safety measures, there are still plenty of ways that you can further protect your devices and your data.
Choose the Online Slot that Fits You
Now that you've secured your Slots.lv Casino login, you're ready to jump in and play some games. Why else would you be here?
Slots games are a great place to start. But with hundreds to choose from, you might want some guidance from the outset. 
After you securely sign in your Slots.lv account, head to the Slots tab. On this page, you'll see several different categories, like Newest Slots, Most Popular Slots, 5- and 3-Reel Slots, and Jackpot Slots. 
As you might have guessed, you'll want to head to Newest Slots if you're interested in playing something fresh. These have the most modern and interesting paylines, graphics, bonuses and prizes. 
If you want to play the reliable, tried and true games that never go out of style, stick with Most Popular Slots. 
If you want a simple, classic experience, go for 3-reel slots. 
If you like full immersion with vibrant, high-end graphics, try any of the 5-reel slots. 
If you're in it to win it, you may want to try Jackpot Slots. In that case, look at the banner over the game. That number tells you how much the Jackpot is worth in real time. Since these are progressive jackpots, that number will grow each time you come back. 
Online Blackjack Has the Best Odds Online
Enough about slots. What about table games? Welcome to Blackjack: the best game to make reliable real cash with your Slots.lv account. 
Blackjack has the lowest house edge, and therefore the highest odds. The reason is, unlike other casino games, you have control over how you play your cards. 
Take slots, for example. Since you don't have much control over your outcome, save for crossing fingers and toes, slots come with a higher house edge: anywhere from 5%-10%. 
Then look at other table games, like Baccarat or Roulette. Baccarat certainly isn't bad with its lowest house edge at 1.06% for a bet on the Banker. Roulette is a lot higher at 5.26% for the American version.
Blackjack is different. You could have a starting house edge of up to 2%. But all it takes is a basic strategy to lower that down to 0.5%, which is significantly lower than any other game. Now it's easy to see why so many players with a Slots.lv login love to warm up with a spot at the Blackjack table. It's the easiest way to make a quick (and rather large) buck.  
Plenty of Bonuses are Available for You!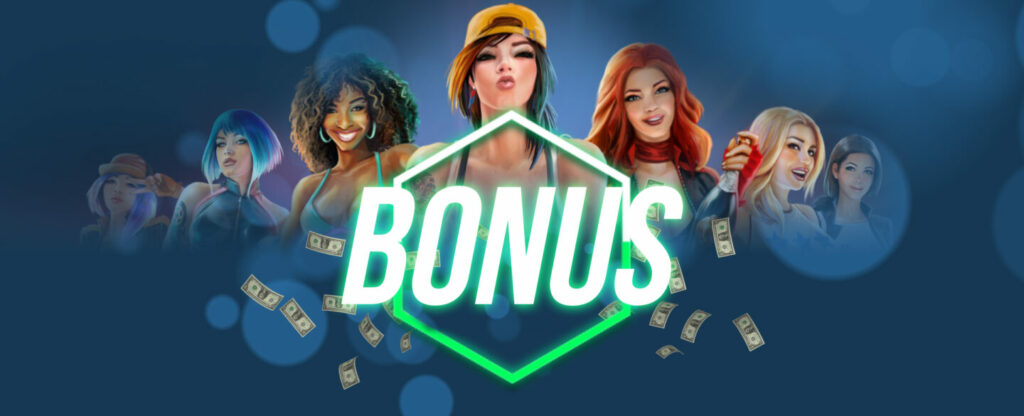 Before you even attempt to play Slots games now with those killer strategies, though, you'll want to use your Slots.lv login to snatch up a casino bonus. And plenty of bonuses there are!
Take the Welcome Bonus, for example. When you create your Slots.lv Casino login for the first time, you get access to one of the best Welcome bonuses on the market. We give you up to $5,000 in free money when you triple your first deposit, and double your next eight deposits. You read that correctly!
Or if you're into more free money, like, say, a healthy $7,500, simply deposit with Bitcoin. Your first deposit is matched 300% up to $1,500, then 150% match up to $750 on your next eight deposits. Feels a bit like Christmas, right?
Don't stop there, though, Santa. With your Slot.lv login, you can also get referral bonuses when your friends join, as well as up to $500 a day with the Daily Double Up with Bitcoin ($100/day without Bitcoin), and 2x rewards points on Tuesdays. You must have been good this year.
Safest and Fastest Way to Deposit and Withdraw – Bitcoin
Speaking of Bitcoin: you can already see that deposits with Bitcoin in your Slots.lv login is where you'll find your richest rewards. But did you know it's the fastest and most secure way to use your money, too?
Bitcoin can be used within 15 minutes of a making a deposit. When you want to withdraw your money, it's ready to go as soon as you click that button. And with all the extra cash and rewards on offer, there's no reason at all not to jump into your Slots.lv login and give Bitcoin a shot. At Slots.lv, our game is to improve your game. Learn how to set up an account, collect your casino bonuses and start playing in just a few steps!
Now that you're all caught up on the best way to use your Slots.lv account, you're ready to collect your bonus and ramp up the fun! That's our unofficial motto: Get playing, and we'll get paying at SlotsLV.