TOP 50 SLOTS TO PLAY IN 2022 (MEGA LIST: 41-50)
Gather round, slots enthusiasts! This is the most exciting time of year at SlotsLV Casino, and it's not just because of the ornaments and gingerbread cookies. This is when we show off the SlotsLV best online slots decking out our shelves. There are plenty – plenty enough slots to prompt Santa to hire extra helpers for delivery – but we've dipped our own hand of expertise inside the gift bag and selected the very best games to play all year long in 2022.
Each game is a brand new opportunity for you to ring in the big bucks with the New Year slots, and keep that bankroll coasting smoothly until our next installment of mega list games in January. Let's begin the countdown, shall we?
50. CASH MONEY MERMAIDS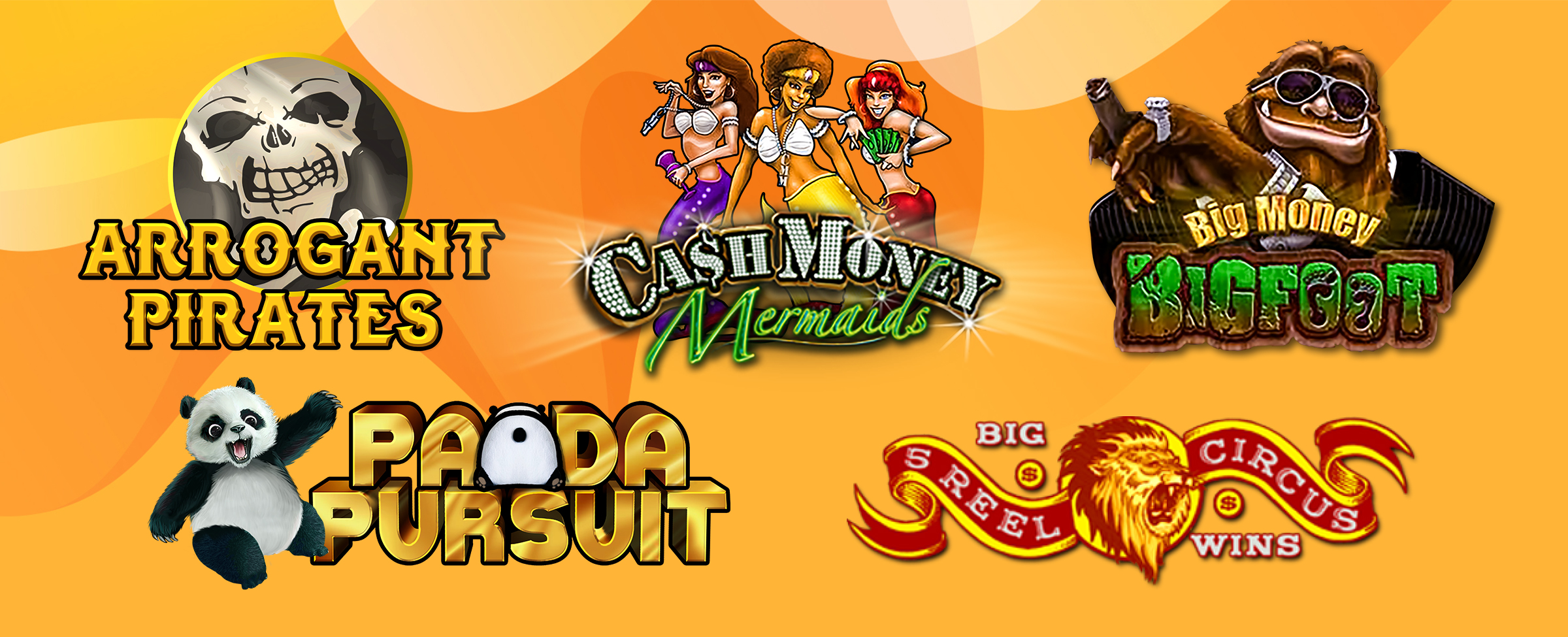 If you know how to do as much as a doggy paddle, and you also like to get down and groovy with funky techno beats rolling with the waves, then this is the perfect online slot for you. Cash Money Mermaids is a bumpin' party under the sea.
King Tune leads the show as DJ and as your Wild symbol that can transform any other for a possible win. As you're jiving in the waves with mermaids in their party suits, three scatters on the reels can get you 5 free spins, and stories to tell your buddies at brunch for years.
49. BIG MONEY BIGFOOT
They've been searching for years, all throughout the world. No one has managed to find him yet, but maybe 2022 will be the year when Bigfoot is finally found!
If you want to join the search party, then grab your flashlight, your camouflage suit, and your… green sports car and private jet? This is no ordinary search party for the Big Money Bigfoot, and you'll be having plenty of fun as you rifle through the forest in search of scatters, wilds, and free spins with up to 15 symbols that can turn wild at random. Come out, come out, wherever you are!
48. PANDA PURSUIT
Yet another creature is on the move, and once again, you find yourself on the front lines of his pursuit. This Panda is known to carry oodles of fortunes within his big and cuddly arms, and only the most skilled pursuers have the finesse to wiggle inside and grab ahold.
There are 1,024 ways to get the panda's treasure at SlotsLV Casino. Whenever the Bamboo Wild shows up, be sure to offer your panda friend a bite, as he does love a good munching, and he'll reward you by transforming another symbol for another chance to win. Keep on his good side, and this panda will really reward your pursuit with up to 20 free spins and multipliers up to 64x. What a sweetie he is!
47. REEL CIRCUS
The lights slowly fade, and the loud murmur of the expectant crowd dies down to a gentle hum. The curtains part open, and you behold the scene before you with eyes wide open in amazement. How can one 2022 online slots game invoke so much wonder!
The performers of Reel Circus have remarkable talent in the way they bend, fly, and balance. A man shoots out of a canon, wild multipliers soar just beyond, and five gigantic symbols take over the reels in a flourish of stunning talent.
46. ARROGANT PIRATES
They're haughty, they're rude, and they're totally filthy rich. These arrogant pirates mean business, and they've invited you to join them on a journey through the rolling seas.
You'll have to grab your skull flag, dodge some snappy crabs, and use the map to navigate the ship. When you see a bomb on the deck, be sure to pick it up, stop the fuse, and store it away. These are your wild multipliers, and they can explode into massive winnings when you collect enough.
Collect three bonus chests and bam! You have the chance to collect an even bigger, secret prize.
45. PANDA FORTUNE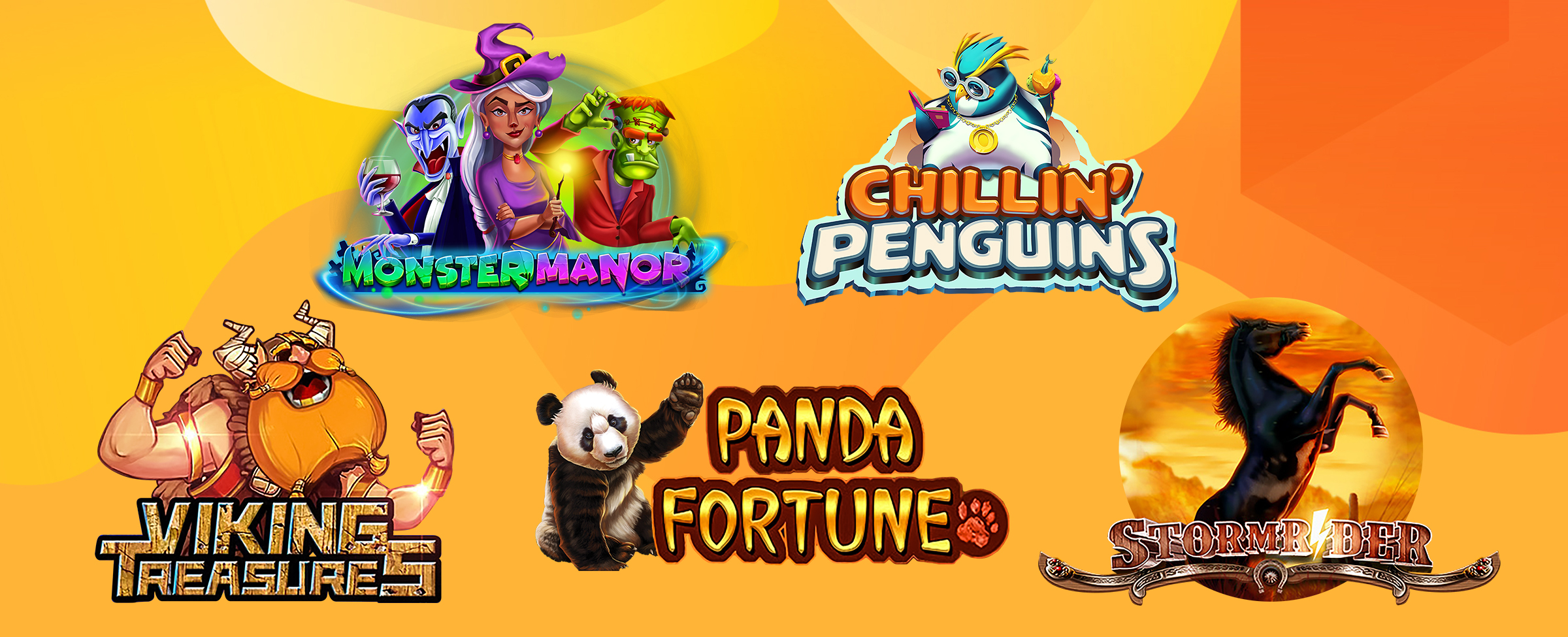 Come along and join us for some much needed R&R in the serene and green forest where these playful creatures reside.
As you're resting against a tall sycamore, you may catch a glimpse of a red fox darting past the bush to the right. A sprightly cheetah with a twinkle in his eye bounds over your legs, and if you listen carefully, you can just make out the koi fish splashing about in the pond just behind.
In Panda Fortune, as you're soaking up the relaxing sun, you'll also soak up free spins with Wild multipliers that can reach up to 64x, as well as scatter wins that can all be retriggered.
44. VIKING TREASURES
With sharp axes raised above their heads, beards that flow in bushels past their armor, and an appetite like no other for the treasure that lies on the shores beyond.
These vikings are ready to plunder, and they're asking you to jump on the ship and lead the crew! The treasure chest is plentiful, and it serves as your wild to replace regular symbols for another possible win. Keep your shield and your axe close, because they're both your scatter, and they both have the power to trigger the Locked Wild Free Spin feature which holds all wilds in place within a round of 10 free spins.
43. STORM RIDER
Far off in the distance, a storm is brewing the atmosphere into a whirl of smoke and dusty orange light. You rest your legs on a boulder as you prepare for the smoldering storm, and at just that moment, your partner rides up on a magnificent stallion with fur as black as night.
The Storm Rider hands you a cowboy hat and a pair of riding boots. You know what to do, because you've done it a million times before. You slip your boot in the stirrup and swing your leg over the horse. You're about to ride this black beauty into the eye of the storm where free spins with transforming symbols blow around, along with mega wilds and nudging reels come spitting out of the eye of the storm.
42. MONSTER MANOR
If you prefer a little spook to your new year, then you're in luck. There are just a few rooms left in Monster Manor, and your underworldly hosts, like the vampire, the werewolf, the mummy, and Frankenstein, are more than ready to welcome you in.
Be careful as you step through the grand swinging doors. There's a black cat stealthily darting through the doorways, but she is not what she seems. She's wild, alright, and she'll transform regular symbols into others for a win, as well as multiply your winnings. But if she lands on reel three during free spins, this little kitty grows into the ruler of the Manor, the big witch herself.
41. CHILLIN' PENGUINS
We've all heard the phrase to "keep it cool", or to "chill" with friends. These freezy penguins have heard it too, and they've taken the sentiment to a whole new level in this SlotsLV 2022 slot.
Someone might tell these chillin' penguins that the place where they chill is not nearly as chilly as they might need, but they don't seem to mind. They're laying back, sipping drinks, and reading beach novels right there on the frozen, sandy beach. As wild as that already sounds, there's even more treasure lying within these reels in the Wild symbol, as well as frozen reels to warm you up to even more prizes.
That's it for the very first installment of the best slots to spin in 2022! Watch out for part two, because another countdown bundle is just around the corner. Which will be our top slots in 2022? Time will reveal all. But for now, play along with these brilliant SlotsLV best slots online all January long!