4 WINNING STRATEGIES FOR SAVVY SLOTS PLAYERS
Let's not beat around the bush: when it comes right down to it, slot games are all about luck. That's the whole fun of it! Simmering with anticipation after every spin, and boiling over with giddy glee each time the reels go your way. It's much like a lucky dip, but for cash. And if there's no dip, there's no luck.
While luck may be the driver of any slot game, that isn't to say that a good slot strategy doesn't have its own seat at the table. Believe it or not, there are some SlotsLV winning tips that can show you how to win a lot more efficiently than you may have thought was possible, and we've got them all right here!
So before you jump in to play slot games headfirst without a plan, stick around for a few minutes. We'll show you our very best must-try winning tips and strategies to help you win more and grin more. Let's dip in.
1. FIND GAMES WITH EXCELLENT BONUS ROUNDS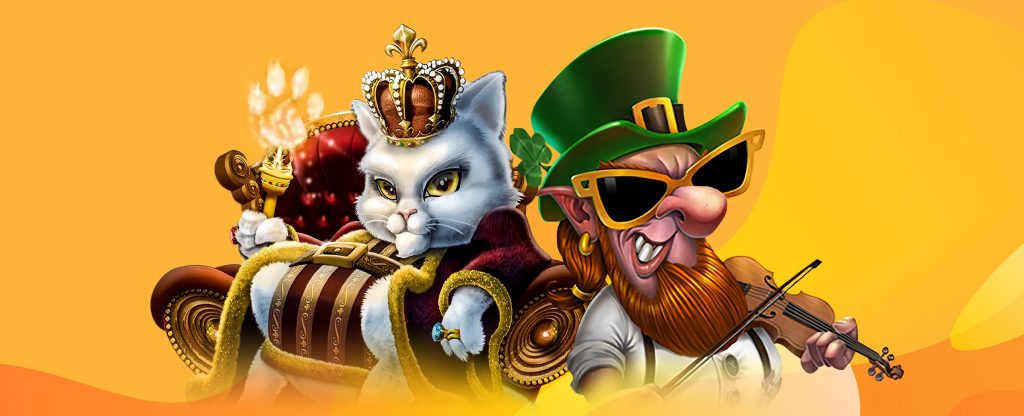 In our most popular slots, the bonus rounds are the ones that make the game go 'round, both for extra entertainment and extra rewards. Aside from the regular jackpot, it's the game's bonuses and special features that keep your bankroll rising. If you find games with easily accessed bonus rounds and generous features inside, you could see a big increase in your overall wins.
Take Larry's Lucky Tavern, for instance. This game has tons of regular prizes within the base game, like wild multipliers and free spins with multipliers. The chance to win bigger in the bonus round keeps the folkish fun alive, and it's not hard to get there. All you need are 3 bonus symbols to get yourself in, and that hefty prize, based on your bet value, rests on a wise choice for the right liquor barrel.
In many online slots games you'll need 3 scatters to win free spins. A game like Cat Kingdom also does that, but it offers up to 30 free spins with added scatters, as well as several extra perks like replacing low-paying symbols with the highest one. Who said cats were selfish?
You could see why choosing either of these games for easily-accessible bonus rounds would be a solid place to start your winning slot strategy, but if the increased free spins and automatic prize potential doesn't blow your hair back, then Larry will eat his tail.
2. PAY ATTENTION TO PAYLINES
If you've been spinning around on slots for a while, you've definitely noticed how some have a few paylines, or even one, and others have an astounding number of paylines: up to 4,096!
It might be easy to assume that the best slots strategy is to only play games with more paylines. While that does have its own logic, it's not necessarily the case that wins increase directly as lines do. Oftentimes the higher the paylines reach in a game, the lesser amount you can win overall. The frequency of your wins may be greater, but it's most often balanced out with those wins being smaller in value.
Take Golden Buffalo, for instance. This game on the range is known for its generous jackpot and adventurous storyline, and it has 4,096 ways to win – including the chance to score multipliers up to 3,125x. While that's no doubt a massive draw for our players, we should factor in that winning the ultimate prize demands a max bet on every single payline. Need we say that these add up surprisingly fast! That's definitely a lot of pressure to hit those big wins!
If you look at another game with fewer paylines, like 777 Deluxe with only 10, you might be surprised at how generous and easy to win the prizes are. The 10 paylines pay in all directions, and you only need three of the correct symbols to enter the bonus round… and meet your chance to hit that huge progressive jackpot. This choice is kinder to your bankroll, and in the course of play might even reward you more overall.
The moral of the story is that while more paylines does mean you have more ways to win, it doesn't necessarily mean the prizes are more valuable, too.
3. SHOULD YOU BET THE MAX?
To bet the max, in practice, means that you wager the largest denomination and the highest number of coins available on every payline of your game. This is particularly important if you're playing for the progressive jackpot, since you need to be on max at the time of your win in order to be eligible for it.
As far as playing tips are concerned, you should definitely bet on max if you're going for the progressive, otherwise you may as well do the shopping without your wallet, or take a roadtrip on an empty fuel tank. All well-intentioned, of course. Now you might imagine landing the big one if you weren't on a max bet; exactly the type of memory you don't want to carry with you!
If, however, you're not concerned with the final jackpot and you'd rather maximize your chances on the base game or bonus features, then you could follow a different strategy.
The basic idea is that the higher your bet amount is, the more money you stand to win. So let's say you're on a penny slot and you play at $0.01 per spin on 10 paylines. Sure, you're only paying $0.10 per spin, which is super cheap, but if you land a good 25x multiplier you'd only be making $0.25. If, on the other hand, you had bet $1 on 10 paylines, you would raise your stakes to $10 per spin, but that same 25x multiplier would award you a thrilling $250.
While it's a good idea to bet more if you want to win more, you don't have to bet your mortgage just to have fun. Stick with smaller bets to stay in the game for longer, and go for higher ones when your aim is bigger payday.
4. CALCULATE YOUR WIN PROBABILITY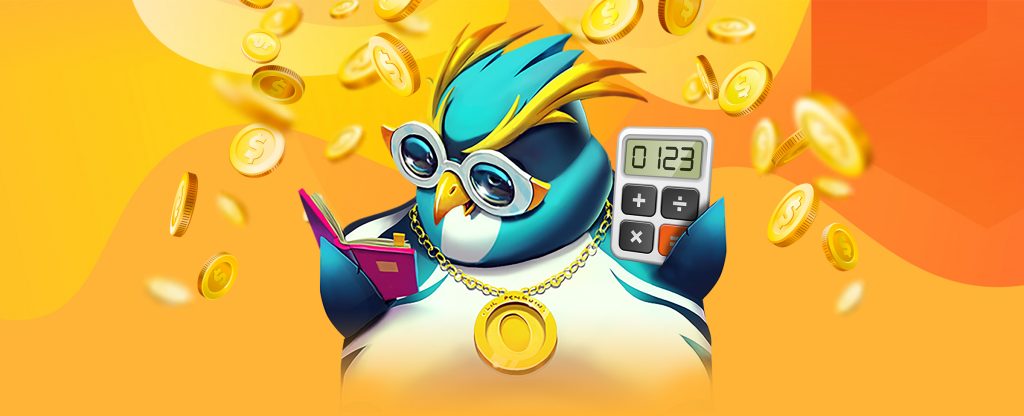 One of the most important things to know about any SlotsLV slots strategy is how good your odds are to win in the game. School's out for summer, but here's an idea of how it works.
You get the number of possible combinations in a game by multiplying the number of symbols by the number of reels. In a 5 reel game with 6 symbols that would be 30 possible combinations (6 symbols X 5 reels).
Then, to figure out what your odds are for that game, you would divide the number of winning combinations by the number of possible combinations, as:
Number of winning combinations / Number of possible combinations = the odds of that machine coughing up a win in any single spin.
Usually the final number will result in anywhere from 80 – 99. This resulting number is what's referred to as your RTP, or Return to Player, and it's written as a percentage. The RTP of a slot tells you what percentage of your wagers you could expect to win back from the game over time.
A good thing to know about how to win at slots, is to focus on those with an RTP of as close to 99% or higher. You're more likely to get higher returns on your investment, especially when you play those games for longer.
As you can see, playing slots has more nuance and strategy than the average player might realize! From choosing the right game to understanding the paytables and your probabilities, you can use the SlotsLV online slot strategy tips above to maximize your chances and have a more rewarding experience overall. Keep it reel!